Trying to buy Father's Day gift that your dad will appreciate? It can be difficult to choose the right thing if his hobbies don't align with yours or if you do not share many interests. Especially when you have to do it THREE times a year (Father's Day, birthday and Christmas).
Let us take all the stress out of shopping for you! Below, we've curated a gift guide with seven different options to choose from.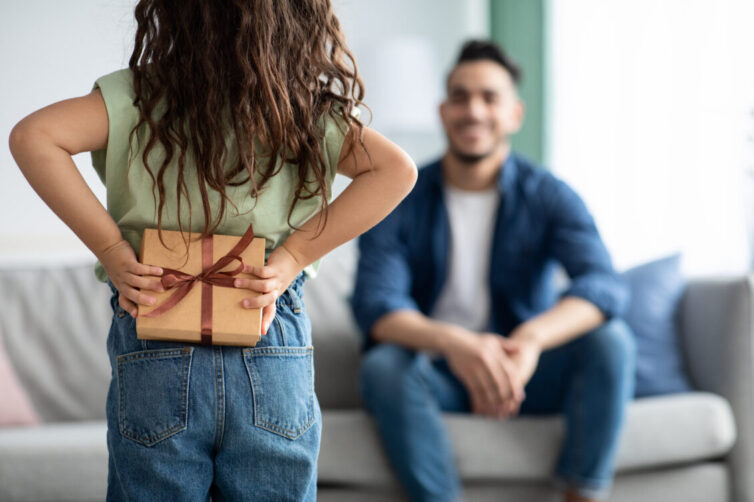 1. For the dad who is often away from home:
Whether your dad is retired and loves travelling or is still of working age and conducts business from the road, we're certain he'll love this super smart wash bag. It is made from upcycled truck tyres, which makes it waterproof and durable. Plus, it stops old rubber from ending up in landfill, what's not to like? Each one of these eco-friendly bags is totally unique due to its original tyre markings. Available for £40 from treatrepublic.com.
---
2. For the dad who is king of the BBQ:
Does your dad like to "man the grill"? During BBQ season, can he be found near an open flame, charring sausages to perfection? Then he might like this handy gift. It is a khaki canvas apron that folds into a carrying case. It comes complete with a four-piece stainless steel and wood tool set. Get it from annabeljames.co.uk for £39.95
---
3. For the dad who enjoys a tipple:
Send your dad A Toast in the Post this Father's Day. These well-designed gift boxes come with your dad's favourite drink and a customised card. There's a selection of drinks on offer, from Whiskey to Rum to Champagne—something to suit every taste and budget. (Prices vary).
---
4. For the dad who is obsessed with his car:
If your dad is a petrolhead who spends every weekend washing and buffing his beloved car, make his Father's Day this year by gifting him a personalised registration plate. The options are unlimited: choose a plate that's meaningful to him, such as his initials and year of birth. Or give a nod to his football team and favourite player's number. Perhaps you can find a way to incorporate a family in-joke? Maybe check if B3ST D4D is available…? CarReg offer number plates in a range of different formats—there are plenty to choose from. Prices vary.
---
5. For the gadget-obsessed dad:
The Apple Watch Series 6 is widely renowned as the best smartwatch on the market due to its excellent fitness tracking, great screen and never-ending features. It's available from various retailers, including John Lewis (£409), where it comes with 6 months free Apple Fitness+.
---
6. For the dad who is partial to a bit of cheese:
This bestselling hamper comes with three different types of cheddar cheese, two bottles of ale, a bag of premium crisps and a pack of pork scratchings. Order from chucklingcheese.co.uk for £20 (was £25).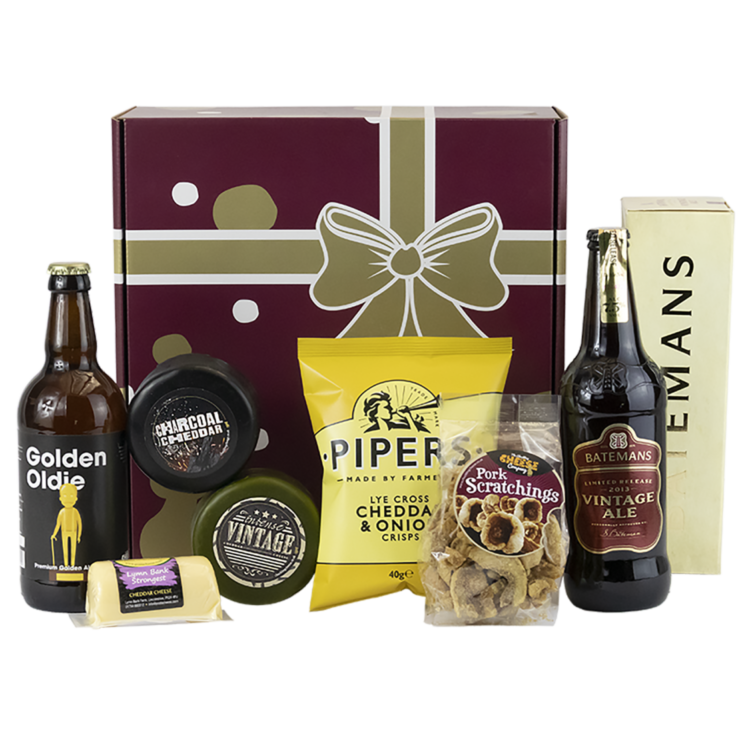 ---
7. For the social dad who likes inviting his friends over:
Does your dad like to invite his mates over to watch sports or enjoy a beer in the garden? We have just the gift! If he doesn't already own a BBQ, consider getting him this brilliant Lotus Grill from Cuckooland (£149). The award-winning BBQ is German designed and engineered, uses 90% less charcoal and is super speedy—it heats up in just 3-4 minutes! It also comes in a choice of three colours, green, black and plum.
If your dad loves this gift, that's his next Christmas and birthday sorted— you can expand the Lotus with other accessories, including a grill hood, pizza stone and tools!