Earth Day returns on Thursday, April 22nd for its 51st year. To mark the day and celebrate the ever-growing environmental movement, we've decided to share seven eco-conscious gifts from companies with green credentials below.
Whether your friends are environmentally aware or you'd like to reduce your impact on the planet when it comes to gift-giving (or both!) there's something for everyone below.
1. Recycled Paper Plantable Seed Greeting Cards – EarthBits.com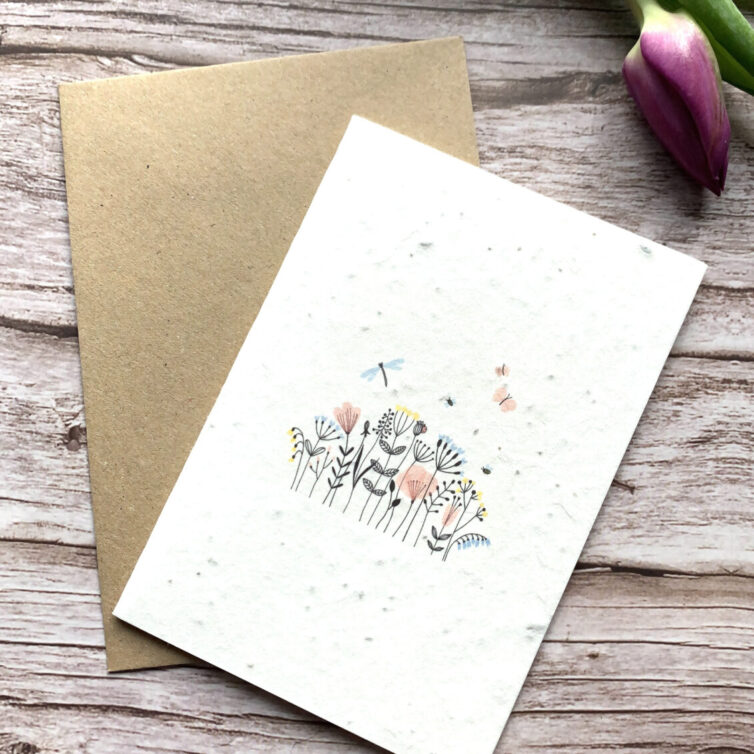 It's not difficult to find sustainable card options in shops these days. There are plenty crafted from recycled paper and sold without plastic in our local supermarkets and high street shops. But EarthBits goes one step further! Their cards are recycled, compostable AND embedded with wildflower and herb seeds. Once the recipient has finished displaying their card after the occasion, they plant it in the garden—this is great for bees and butterflies!
The company sell a selection of plantable cards suitable for a range of occasions. You can buy single cards or packs of five. Prices start at £3.
2. Recycled Cotton Fish Tote – Tikauo.com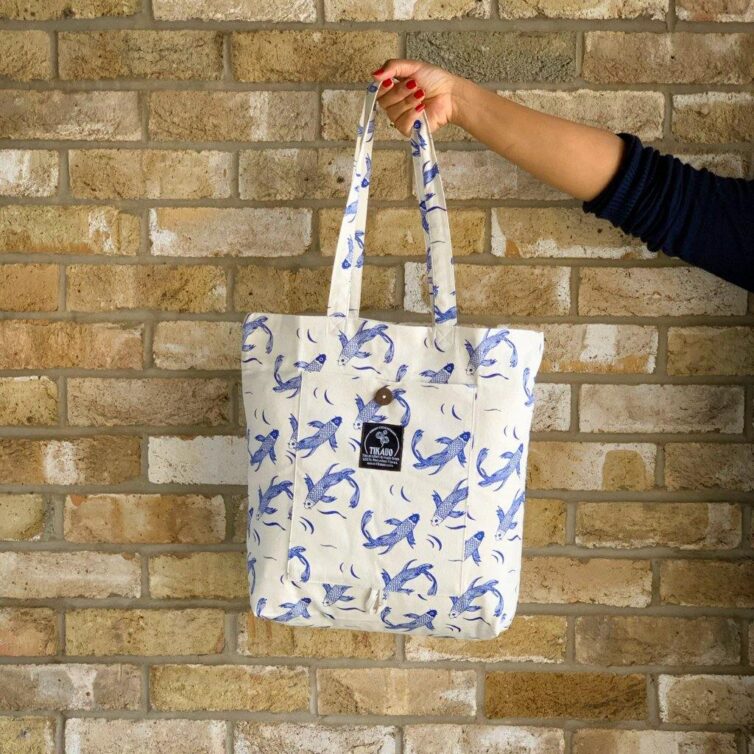 Tikauo call this their 'magic tote' because although roomy enough to hold shopping, it folds down small and fits into just about any bag. The stylish tote features a trendy 'Japandi' inspired print and a coconut shell button.
You'll struggle to find a gift with more eco-credentials. Tikauo sources fibres from mills that run on sustainable energy, their bags are made from recycled cotton and the company only use REACH certified AZO-free dyes for printing. They also limit the number of colours they use to cut water usage in the dyeing and printing processes and they make sustainable packaging choices. Plus, their products are crafted by members of a cooperative that provide employment opportunities for women and better pay to women in India.
3. Recycled Rice Husk Lunchbox and Coffee Cup Set —pasoluna.co.uk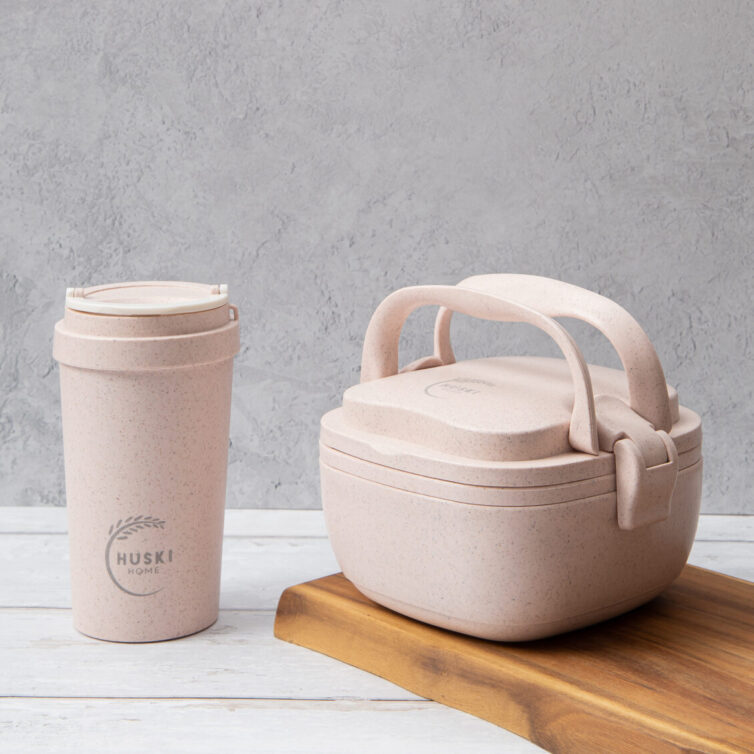 Ah, we love the look of this super stylish set, can you believe they're made from biodegradable rice husks—a waste product from the rice farming industry? The cup and lunch box both look and feel like they're made from plastic but they're not! And, they do not contain any melamine, unlike their bamboo counterparts. They're non-toxic, BPA free and silicone-free. Other colours are available too. RRP £23.99.
4. Fishy Dishes Plastic-Free Kitchen Gift Set — pasoluna.co.uk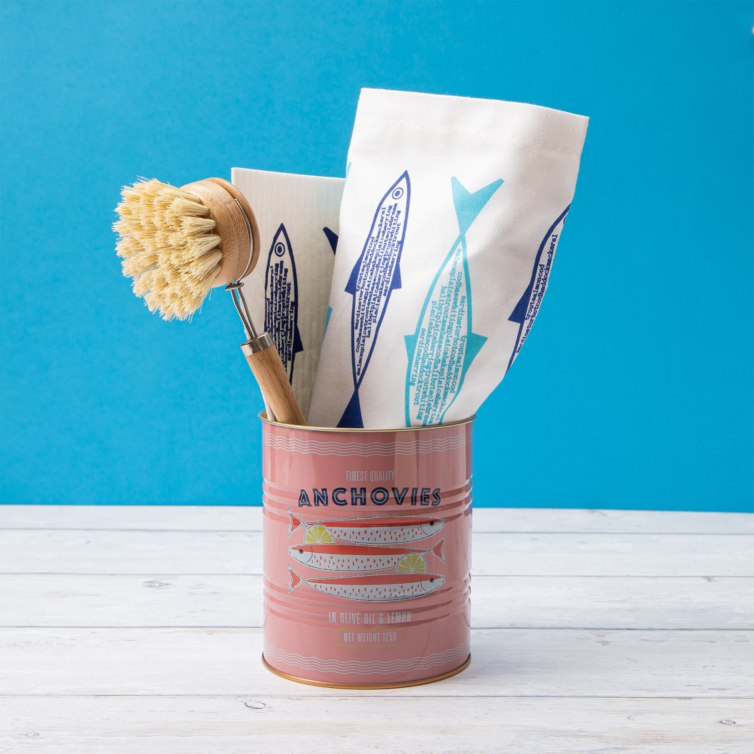 This lovely little gift set includes an anchovies tin, a wooden dish brush with a replaceable head, a fish design Swedish dishcloth and a matching cotton tea towel. This eco-friendly gift contains everything your recipient will need for washing dishes with absolutely zero plastic! Swedish dishcloths are a brilliant alternative to plastic sponges. The Swedish dishcloth, tea towel and wooden brush handle are all compostable. Even Pasoluna's packaging is eco-conscious! They re-use offcuts from the production of disposable coffee cups.
This lovely gift set also comes in a different colour option too. They cost £18.
5. Big Pink Vegan Gift Box — wearthlondon.com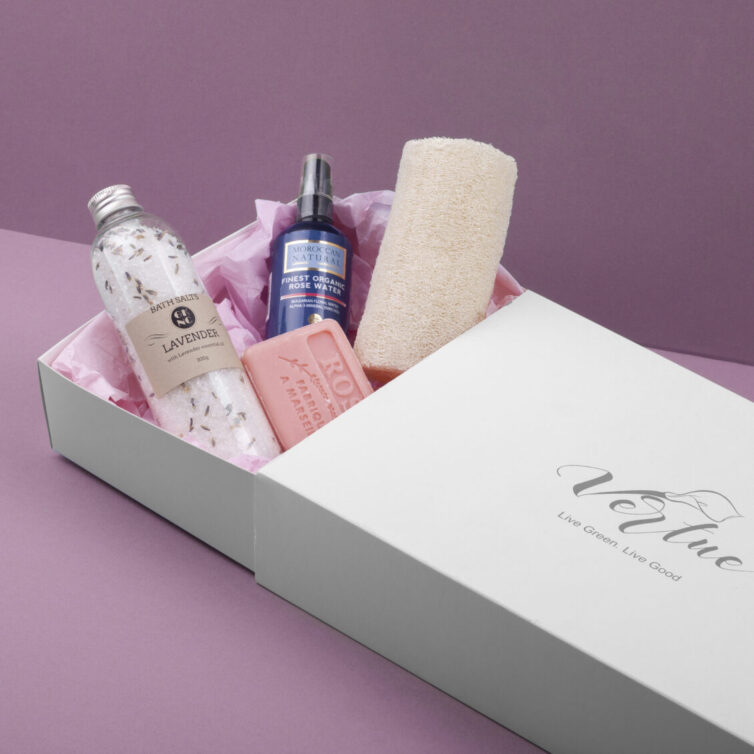 This gift set ticks all our boxes: it contains five luxury vegan products made from 100% natural and cruelty-free ingredients. Each product is from an independent, award-winning, soil association certified business. Plus the company you're buying from, Wearth London, is an online marketplace that only partners with eco-friendly and ethical UK brands.
This lovely set costs £31
6. Plant A Tree Kit — thedenkitco.com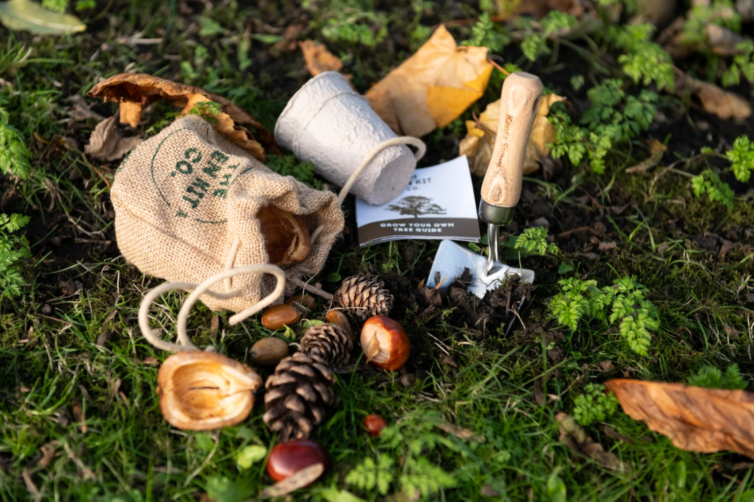 This is a beautiful gift designed for children. The child collects a tree seed (a nut, a winged seed, a berry or conker) and follows the instructions for planting included within the kit.
This activity set contains a natural sisal hessian drawstring bag, a beautiful-quality Ash wood handle trowel, an illustrated key to common trees, a mini reusable jute bag for holding seed collections, two compostable paper pots for planting seeds/nuts and a helpful guide for planting and growing a tree. It costs £19.50.
7. BAO Vegan Skincare Rage — andsotoshop.com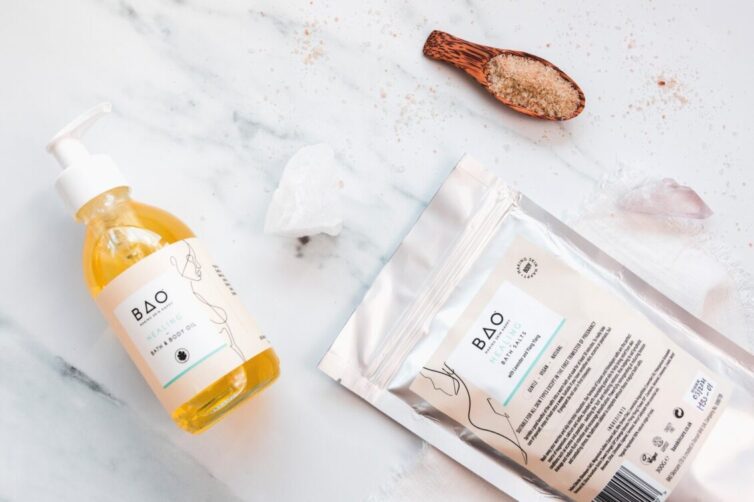 Looking for something special to pamper your recipient? Why not mix and match scrubs, salts, washes and oils from BAO's skincare range to create a luxury spa hamper. In addition to being certified vegan, these products are organic, natural, cruelty-free, SLS-free and handmade.
Prices start at £9.50.