Finding vegan gifts for friends and family nowadays is easy.
Everywhere from supermarkets, Christmas markets, to specialist online stores are full of clothes, cosmetics, confectionery and alcohol, all suitable for vegans.
Although if you're looking for that something special you can't go wrong with a Christmas Vegan Hamper or a box of chocolates. It's a great gift for those foody Vegans amongst us and it also means the Vegan in your life will have some yummy snacks on Christmas day too.
Though I do hope if you're having a Vegan visiting Christmas day you also get in plenty of other foods, as you'll find most food people eat can be made and bought in a vegan version. From Tofurkey Roast to V Bites meat free Celebration Roast.
Let's get on to the more naughty Christmas treats:
Handcrafted Chocolate Gift Box By Considerit Chocolate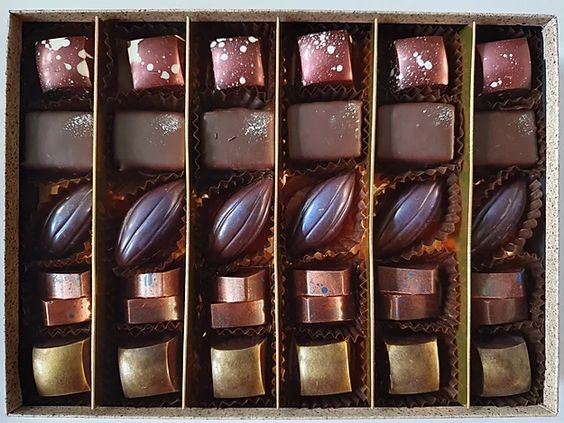 These are by far my favourite chocolates. It helps that they are made by a lovely Vegan company called Considerit Chocolate in Edinburgh.
When visiting a friend in Edinburgh a number of years ago we wandered around the Sunday market and I came across the Considerit Chocolate's stall.
Not thinking too much about it I bought a bar of salted caramel chocolate. The salted caramel bar was heaven! And it wasn't hard caramel pieces like most chocolates, it was full of delicious runny caramel. I was hooked!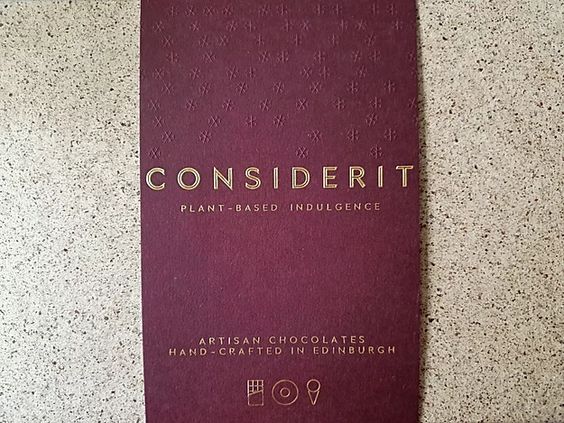 You can order a box of 30 online for £34. Which is well worth it as they make their artisan chocolates themselves by hand and are a really ethical company.
Or if you're in Edinburgh I recommend visiting their shop for ice cream and donuts too.
Vegan Christmas Lunch and Organic Prosecco by Vorrei Italian Hampers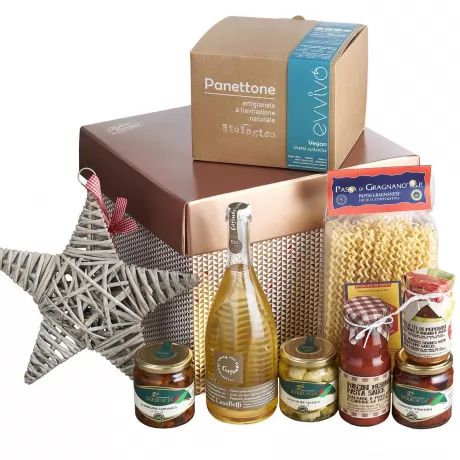 Treats don't have to be all about chocolate and sweets. The Vegan Christmas lunch hamper from Vorrei Italian Hampers at £85 is one of many vegan gifts from Yumbles.
I was drawn to this hamper as I love Italian food, and who doesn't like fancy nibbles on Christmas day washed down with Prosecco.
The All Dark Vegan Chocolate Hamper Collection by Hotel Chocolate

Rich velvety dark chocolate from well know high street brand Hotel Chocolate. Perfect for friends and family who are Vegan or have a dairy allergy.
Including amongst others are their mini version of the very tasty Chocolate Yule Log (creamy hazelnut) and the Dark Fix Pocket Selection. Sold for £27.50.
Vegan Fudge Hamper by Cotswold Fudge Co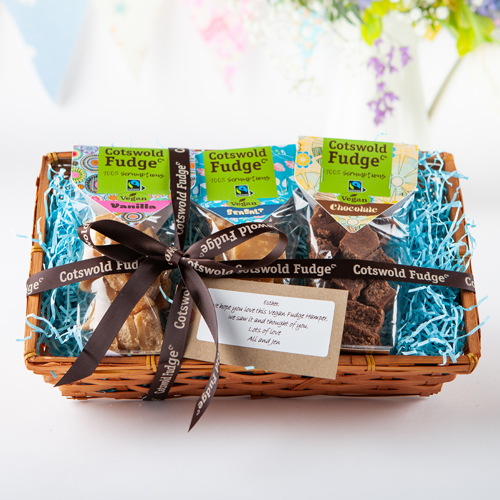 Vanilla, sea salt and chocolate fudge flavoured. Say no more, I'm sold! Your Vegan loved one really does not have to miss out when it comes to sweets.
Melt in your mouth fudge from Cotswold Fudge is a perfect Christmas gift that says I care that you have tasty treats too. Sold for £14.00.
The Vegan Friendly Christmas Hamper by Fortnum & Mason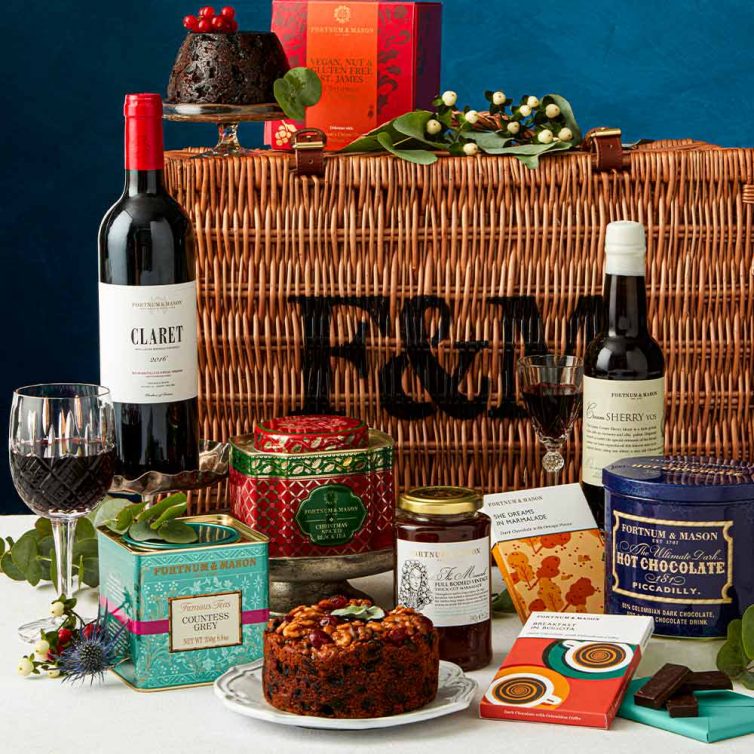 For those really pushing the boat out, the Vegan friendly Christmas hamper from Fortnum and Mason at £150 is a truly luxurious gift. I'm sure the hamper would be perfect for one person or a whole group of Vegans.
You have everything here for a great Christmas feast from chocolate, Christmas pudding (gluten and nut free) and marmalade. To hot chocolate, wine and the all-important Christmas Sherry.
Here at CSW we raise our glasses of Sherry and wish you a very merry Vegan Christmas.
---
Main Image: Booja Booja chocolate boxes from BoojaBooja.com