Amsterdam has a thriving vegan scene and the selection of vegan restaurants, cafes and junk food eateries are expanding all the time.
We have not just browsed Google and pulled together some pictures. At CSW we have had the pleasure of spending a lot of time in Amsterdam and have visited all of the places in this list.
Our Top 5
1 – Vegan Junk Food Bar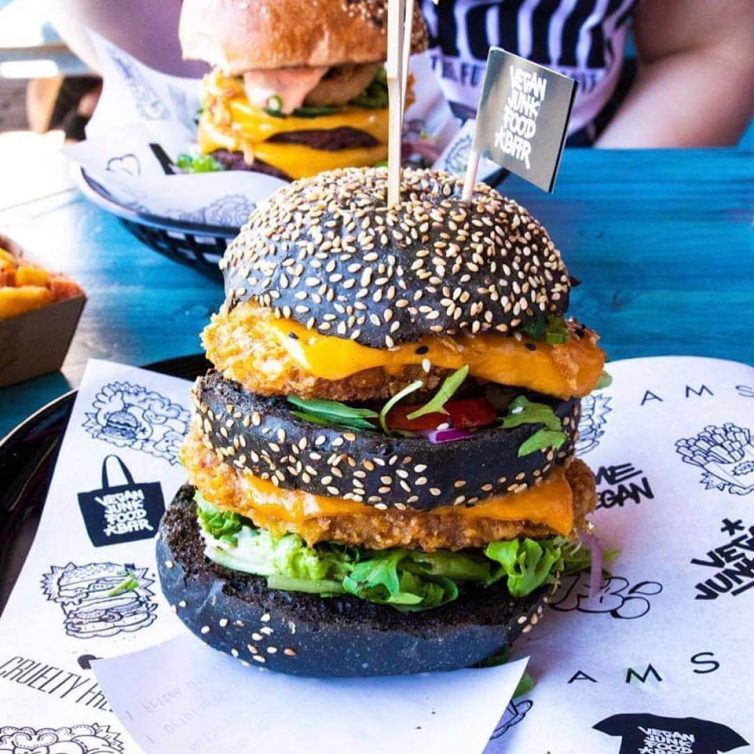 Vegan Junk Food Bar have three locations across Amsterdam, all serving devilishly tasty vegan junk food as well as plant-based versions of Dutch food favourites like Bitterballen and Kapsalon.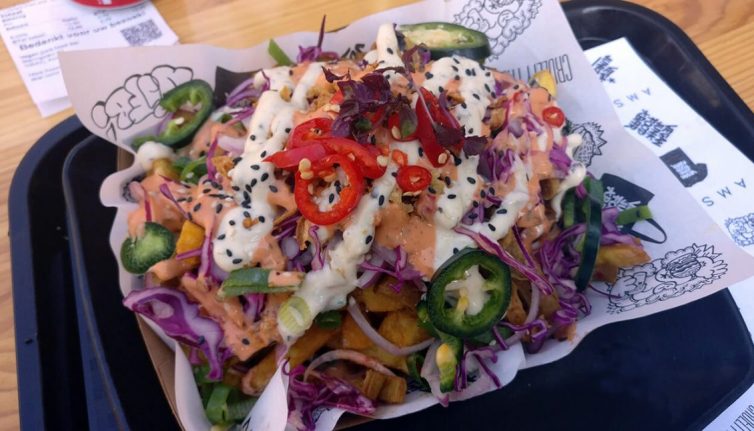 We absolutely loved their Overloaded fries – a vegan reworking of the traditional Dutch favourite Kapsalon – available with sweet potato fries for an extra euro.
We have tested and enjoyed all the burgers on sale. The Notorious Sumo double-burger is both huge and super tasty, combined with a side it is enough to feed two people if you're happy to share!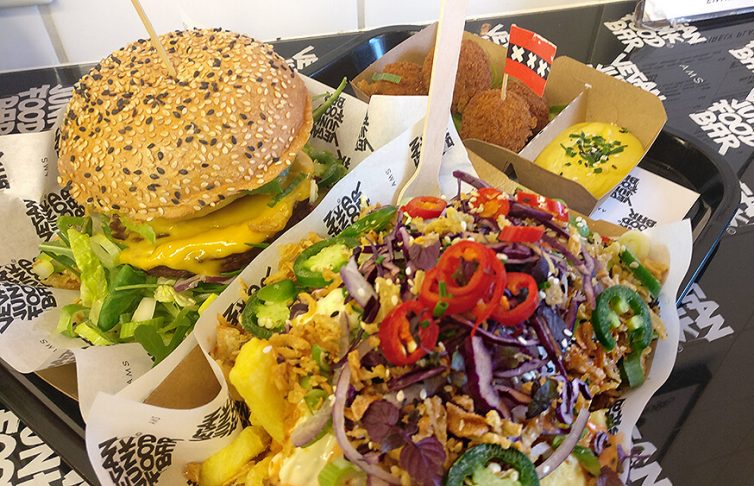 Can't make it to VJFB! Do not let this worry you, as you can place an order for delivery from all of the main delivery services in Amsterdam (Uber Eats etc), though we do recommend a visit to soak up the atmosphere and enjoy the food hot and freshly served.
Locations:
Website: www.veganjunkfoodbar.com
2 – Mooshka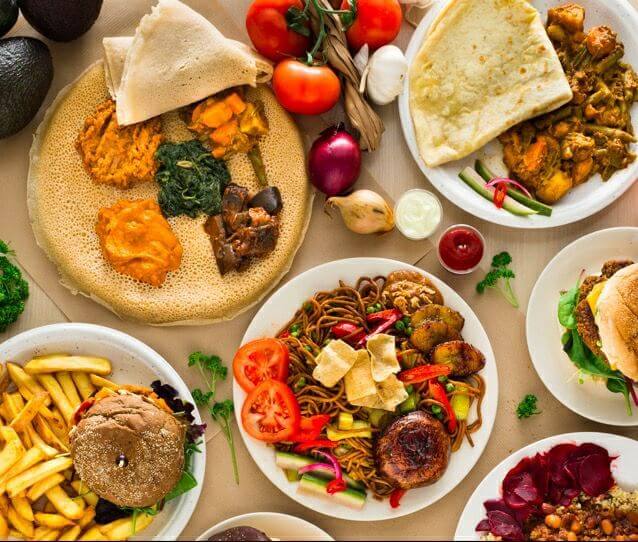 We have been to Mooshka more times than we can count and it never disappoints.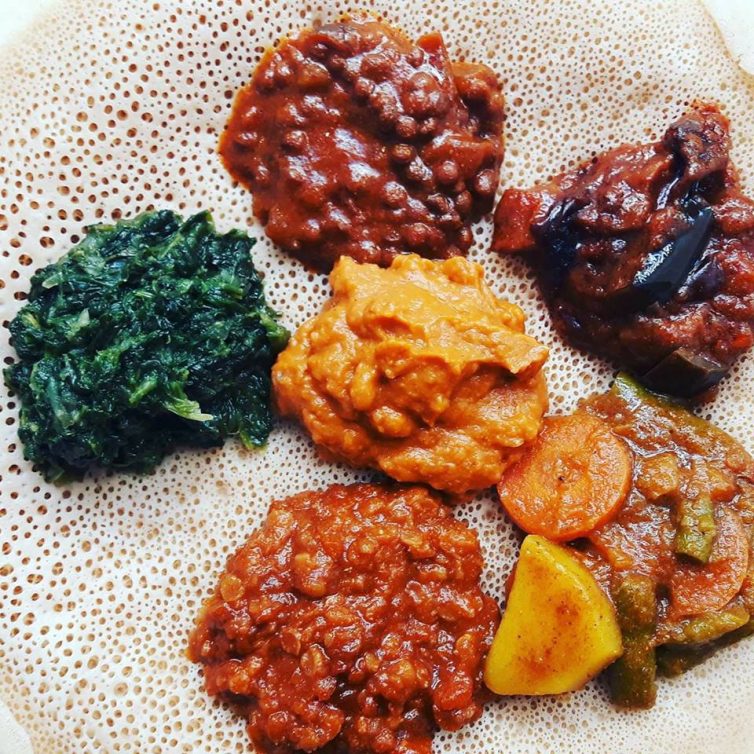 Try the Ethiopian curry platter served on an Ethiopian flatbread for an array of mouth watering flavours. You can also easily share this dish if you're feeling generous!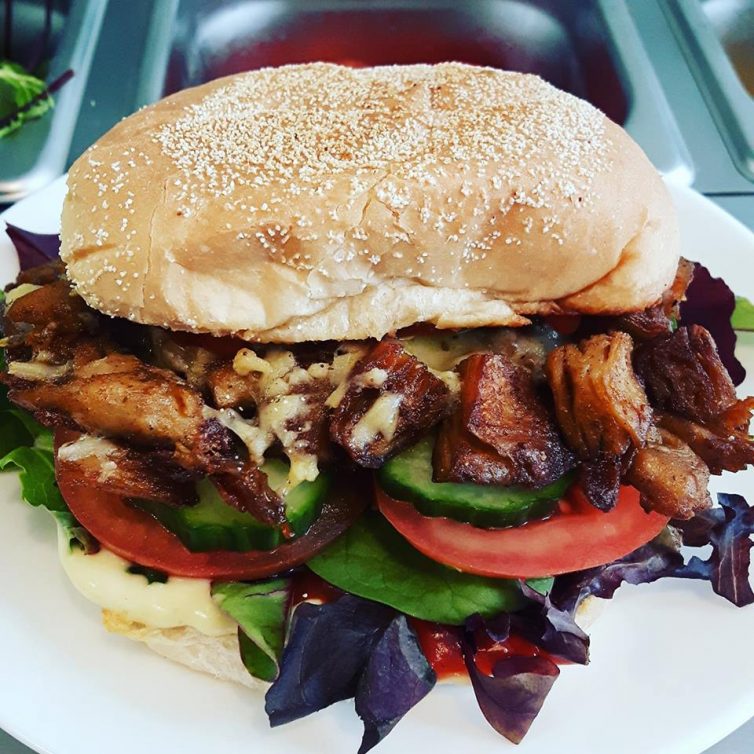 Looking for something more traditional/Dutch then definately consider the Shawarma burger.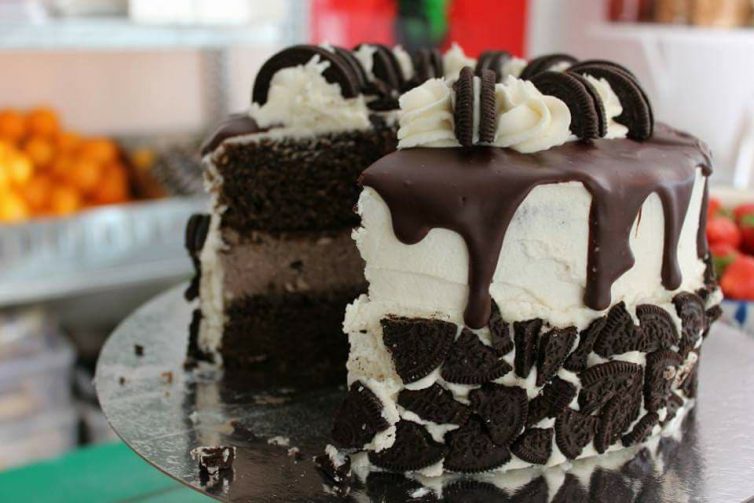 If you are a fan of cakes (I certainly am) Mooshka is a must visit. Our personal favourite's their amazing Red Velvet cake, with vegan cheese icing, although you won't be disappointed with their Oreo cake or homemade banana bread as these are amazing too.
Location: 66H, Hemonystraat, 1074 BT Amsterdam
Website: mooshka.nl
3 – The Dutch Weed Burger Joint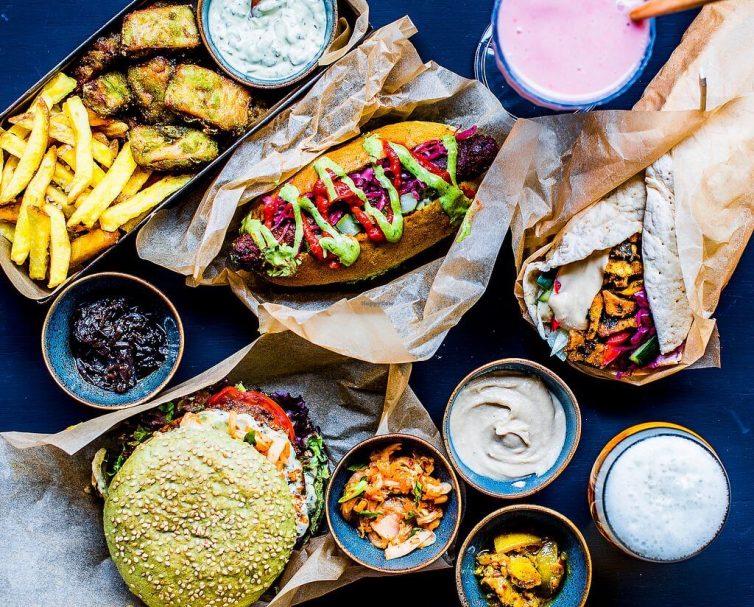 Home of the famous and insanely tasty 100% plant-based Dutch Weed Burger. If you have enjoyed visiting festivals in Amsterdam you may have already seen or had the pleasure of eating one of their Weed burgers – variety of ingredients including seaweed, soy, and micro-algae. Added bonus they're packed full of protein.
Don't forget to try the vegan fish and chips, hotdogs, milkshakes and cakes too. We have personally tried pretty much everything on the menu at least once and loved every bite.
Location: Nicolaas Beetsstraat 47, 1053 RJ Amsterdam
Website: dutchweedburger.com
4 – Traffic Vegetarian & Mediterranean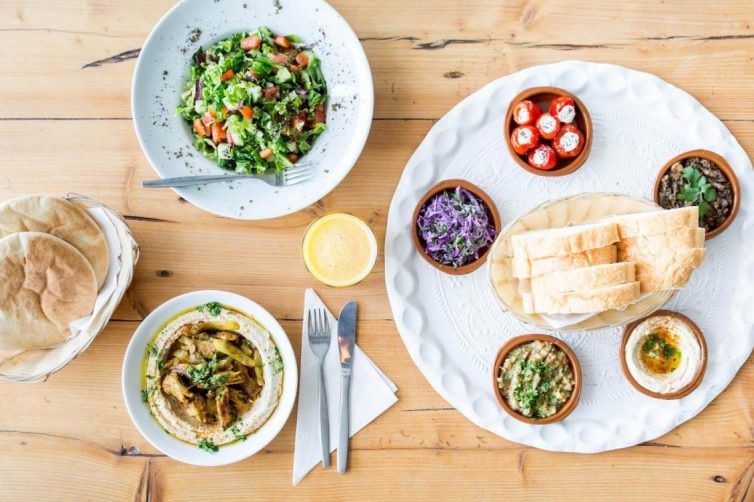 A wide selection of vegetarian/vegan versions of classic Jewish and Mediterranean dishes.
We absolutely loved their vegan cheesecake – probably the best vegan cheesecake in Amsterdam!
Location: Stadionweg 255II, 1076 NX Amsterdam
Website: traffic.restaurant
5 – De Bolhoed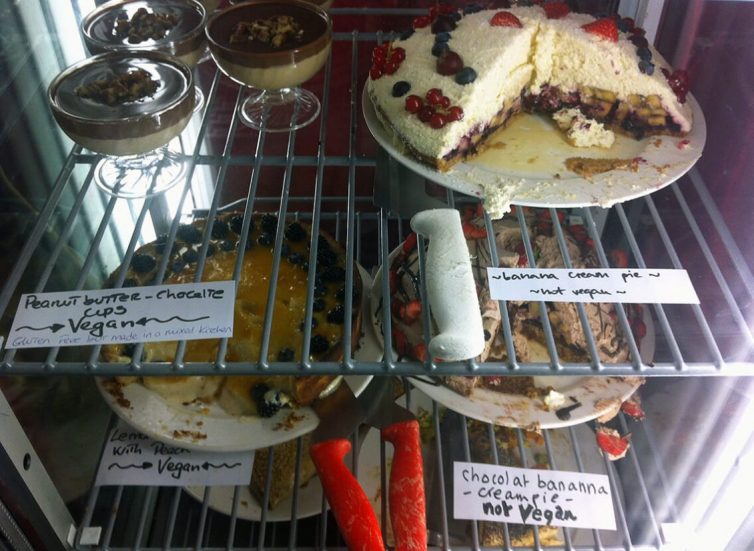 De Bolhoed sell a range of vegetarian and vegan food from the restaurant on Prinsengracht.
The vegan dish of the day has been absolutely delicious on each of the 5+ times we have had the pleasure of eating it.
Although the real treat for us is the cake counter at De Bolhoed – a mouth-watering display of vegan and vegetarian cakes.
My personal favourite is the deep and dark vegan Mocha chocolate mouse tart and my partners favourite is the peanut butter chocolate cups
Location: Prinsengracht 60-62, 1015 DX Amsterdam
Website: Facebook
Also Good
SLA
There are loads of different SLA locations around Amsterdam if you ever fancy a super-tasty vegan salad.
SLA are not 100% vegan but they do have lots of vegan options.
Vegabond
They do have a small selection of cakes and items to eat, but where Veganbond really shines is the great array of vegan groceries and goodies they sell – vegan Snickers anyone?
Juice Brothers
If we could we would visit Juice Brothers every morning for breakfast as they do an amazing selection of vegan juices, smoothies, acai bowls and a tasty raw cashew vegan cheesecake too.
Our favourite which we would recommend to everyone would be their Purple Rain smoothie, it is to die for!
We hope you have enjoyed and find our article useful. For more travel articles visit our travel section here or check the homepage.