Looking for a kinder way to clean your home?
Below, we've shared a number of vegan-friendly household products that are cruelty-free and do not contain animal products. As a bonus, many of the brands also have eco-friendly credentials too:
Method
Method's cleaning products do not contain toxic chemicals, plus they're all vegan and cruelty-free. The company assure their products are good for the environment and are safe for people and pets.  I can thoroughly recommend the Rhubarb Anti-Bac spray, it smells delicious (seriously, you'll be looking for excuses to wipe your kitchen sides!)

You'll find them stocked in major supermarkets and some homeware retailers, including Dunelm.
Astonish
Astonish is an established company that sells vegan society approved and 'leaping bunny certified'  products. The company call their products 'cleaners with a conscience.' The brand is sold everywhere from supermarkets to pound shops to hardware stores, so they're really easy to get hold of and affordable too. (Seriously, the cost a pound or two per product, so in some cases, they're cheaper than other leading brands.)

Not only do their products pack serious cleaning power, but most of them also smell amazing.<  I thoroughly recommend the Lavender and Ylang Ylang laundry liquid.
Zoflora
You'll find Facebook groups and Mumsnet threads about this cult product, which is a disinfectant that comes in a range of seasonal scents that smell AMAZING. (Seriously, they must have hired posh perfumers to create the different varieties. My favourite is currently Bluebell Woods, though Country Garden is a close second.)  However, despite the recent hysteria around the brand, it's not new to the market:  Zoflora's parent company has been around since the 1920s.
The Zoflora website states their products are not tested on animals and are vegan-friendly.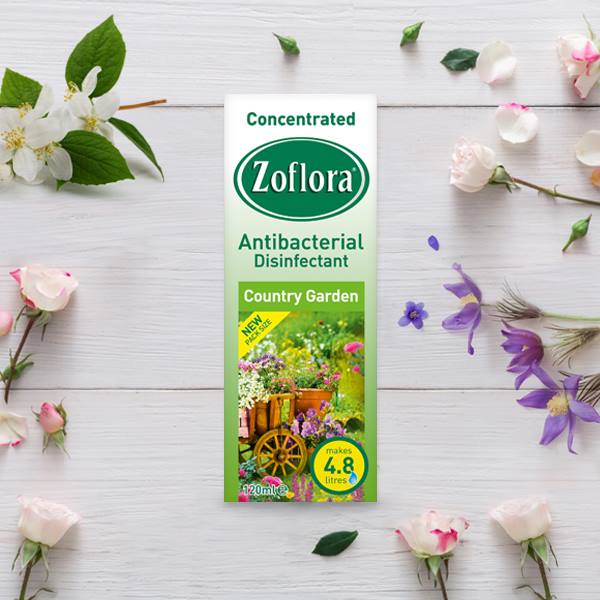 Zoflora can be found in most major supermarkets and in discount retailers, such as B&M Bargains.
Wilko "Doesn't Cost the Earth" Cleaning Range
Wilko has recently launched a range of vegan-friendly, plant-derived cleaning products that don't "cost the earth". The packaging is made from between 50%-100% recycled packaging, which you can recycle after use. You'll find everything from toilet cleaner to fabric conditioner in the new range.

Tesco "Eco Active" Range
Tesco has also recently launched their own brand of eco-friendly cleaning products.  The supermarket say their "Eco Active" range meets the sharp rise in demand by conscious consumers who want to use environmentally-friendly cleaning products in their homes.  All of the products are made from non-toxic, plant-based ingredients, plus each bottle contains up to 45% recycled plastic.  You can recycle all of the packaging after use too.  None of Tesco's own brand products are tested on animals.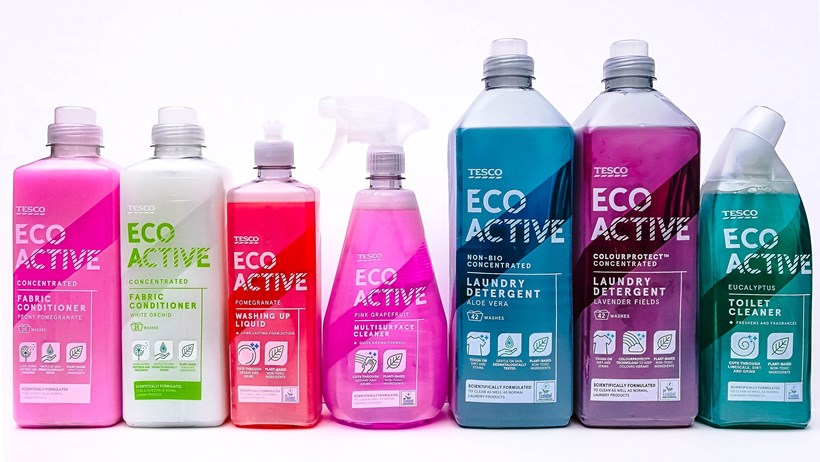 Marks and Spencer's Own Brand Products
Marks and Spencer's own-brand household products are cruelty-free and feature the Leaping Bunny logo. We recommend their 'white plum' washing up liquid (£1) and 'wave' bathroom cleaning spray (90p) – both smell totally amazing.

Ecover
Ecover is a well-established brand that sells cleaning products with a focus on environmentally-friendly formulas. The company displays the Leaping Bunny logo on all of its products, which ensures they do not contain animal products, nor have they been tested on animals.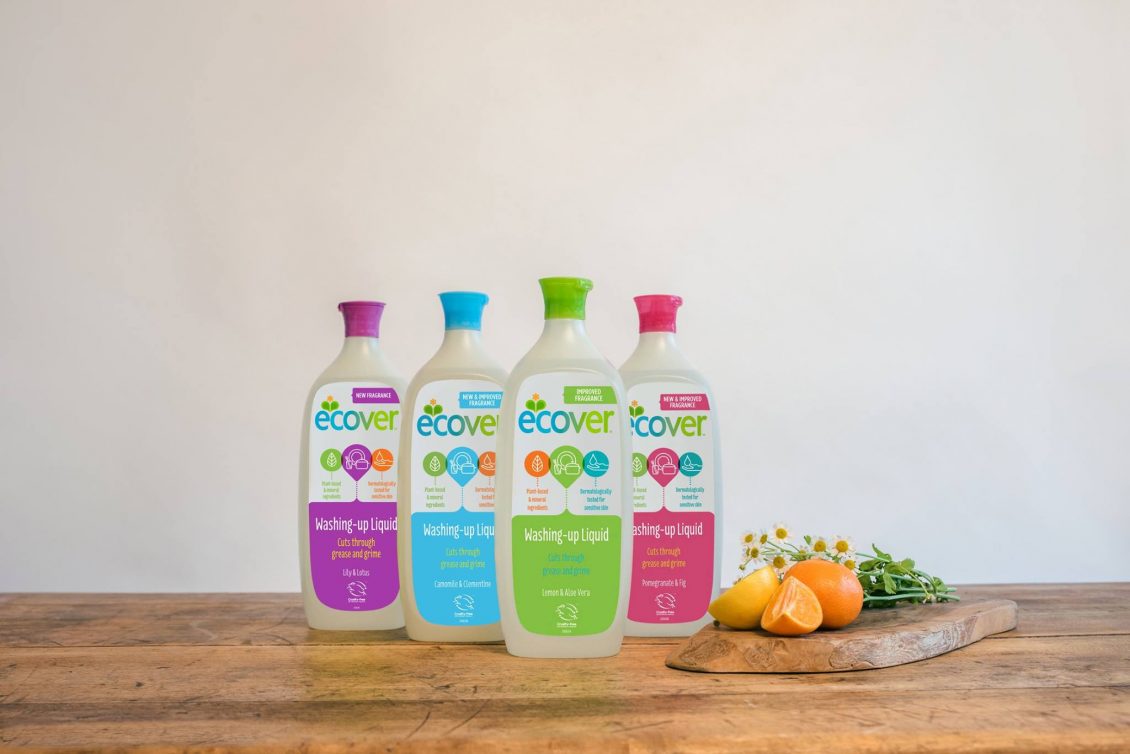 The company has also waged a war on single-use plastic. Their packaging is all suitable for recycling and by 2020, the company wants to only use recycled plastic in their bottles.  You can find Ecover products in leading supermarkets across the UK.