Who doesn't want to live in a beautiful home? We guess, no one. And everyone has the right to have a place that speaks to their style. Either you are planning to refurbish your old home or moving to a new location, it is all about finding the perfect mix-and-match between aesthetics, ergonomics, and exclusivity.
It doesn't really matter if your home is big or small; you can always decorate it with the solutions around you. Because home lighting is what makes or breaks the looks, totally irrespective of your house's style, theme, and size.
Fortunately, there's a very smart yet modern solution to decorate your perfect home, and that is, using the RGB LED strip lighting. Combined with convenience and energy-saving characteristics, these lights are the heart of almost every lit contemporary home. Most popular and incredibly 'in trend,' LED strip lights are definitely one of the must-haves of home décor these days. Yes, you can use them in various ways to give that perfect ambiance that you always wished for. Let's tell you how!
Use Under-Cabinet LED Strip Lighting in Your Kitchen
We all know the usual mess in our kitchens, but wait, we can still make it beautiful. First of all, take a look at the storage units in your kitchen. How can we make these little ordinary cabinets a pretty place to visit?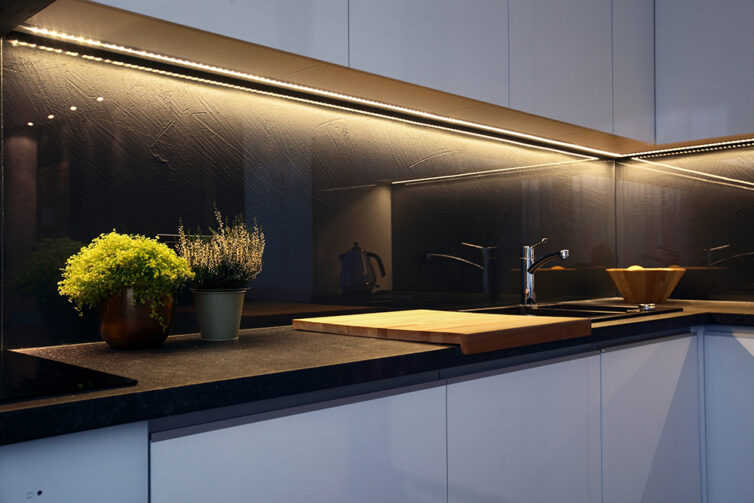 The answer is with beautiful LED strip lights. Either you have wall-mounted cabinets or shelves, install strip lights under the cabinets to transform it into a stylish look. The under-cabinet LED strip lighting allows you to easily place these custom cabinets just above the kitchen countertop in a small kitchen.
Wow Your Guests with Bottle Lights
Doesn't the idea sound very cool? It is different yet creative to do something out of the box. Let us tell you how to do it.
Cut a few wine bottles carefully, and then tie up short web-connected RGB LED light strips into them. After this only difficult step, spray the bottles with some glass-frosting spray to work as a diffuser.
The last step is hanging those beautiful bottles to your ceiling with some wire. Ta-Da! You're done.
Make Your Bathroom a Pleasant Place to Visit
Sounds funny? Yeah, but it is something you'll love afterward. Why?
Because bathrooms are the most essential yet most visited areas of the house. It can be a bit challenging to get bathroom lighting just right because it needs to serve several purposes (you know that really well).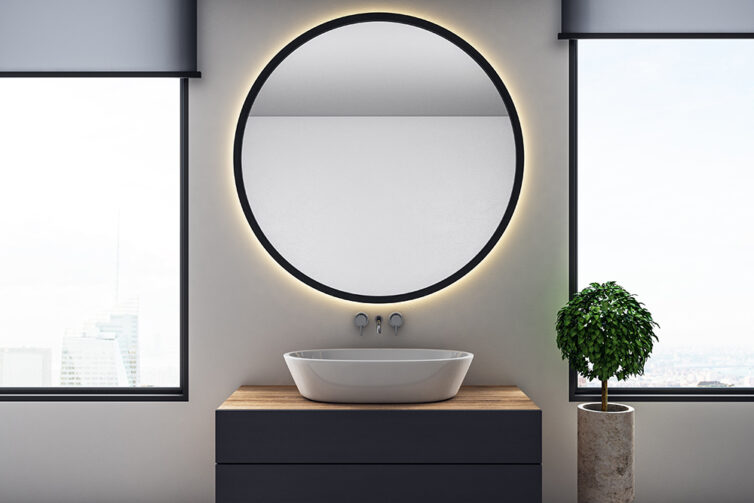 Here's an idea. Backlight your bathroom mirror with some cool white LED strip lights. See your pretty face in a perfectly illuminated mirror when you're getting ready in the morning for work or when going to attend a party.
Add a bit of scenic experience by introducing different colours to those lights. Use the smart colour-changing LED strip lights around your bath, so you can adjust the colour modes to suit your mood. LED strip lights also come in water-resistant mode. Try them out for bathrooms.
Add Accent Lighting to Your Bedroom.
You may have the perfect lighting in your bedroom, but what about adding colours and adjusting brightness levels in some sections? For that reason, accent lighting serves the purpose.
Highlight the best corner of your room with accent lighting, or use the strip lights on the underside of your bed to give a cozy look. We recommend warming down neutral white light each night before falling asleep because all you need is a calm place to have a deep sleep.
Along with these strip lights, LED lamps are popular for bed-time reading. It is like having a peaceful bedroom that looks not less than a magical place to you.
Pro-Tip: You can make your garden greener and lovelier by embedding light strips into planters or garden benches. It creates an enchanting ambiance, and your garden stands out from all the ordinary gardens in the houses.
Conclusion
Now that you have got many creative ideas for home décor with LED strip lights, and from today you can start brainstorming on your own cool LED light strip designs.
Our homes are our sanctuaries, after all.