'Tis the season to adorn your doors with wonderful welcoming wreaths! But who says you have to stick to standard colours? Or choose traditional evergreen foliage? This year, why not opt for something unique? Wow your visitors with an alternative wreath instead.
Below, we've shared five of our favourites unique wreaths. From colourful faux blooms to shimmering stars; from pretty pampas to bright baubles, there's something for everyone to enjoy:
1. The Happy Blossoms 'Chocolate For Breakfast' Dried Baked Blossom Winter Wreath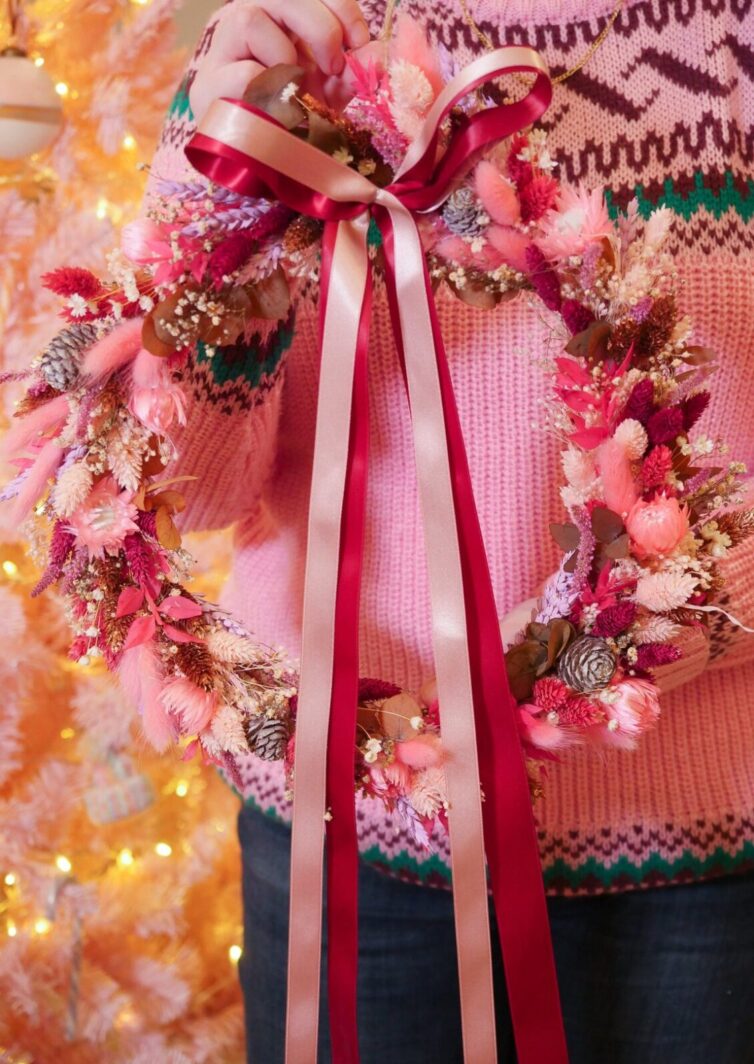 This stunning wreath is made from vine and dried flowers dyed in a mixture of bold and pastel tones. It's finished with two sweeping ribbons in coordinating hues. This non-traditional decoration is very sweet, we can picture it placed on a pink or white front door.
Why we love this wreath: The colours for starters. Plus, we like that it's handmade to order using mostly natural products (dried flowers). The company is eco-conscious and only uses recyclable, reusable or compostable packaging for its orders.
Price: £48. Buy it at thehappyblossoms.com.
---
2. Woodland Wreath Company 'Pastel Nutcracker' Snowy Christmas Wreath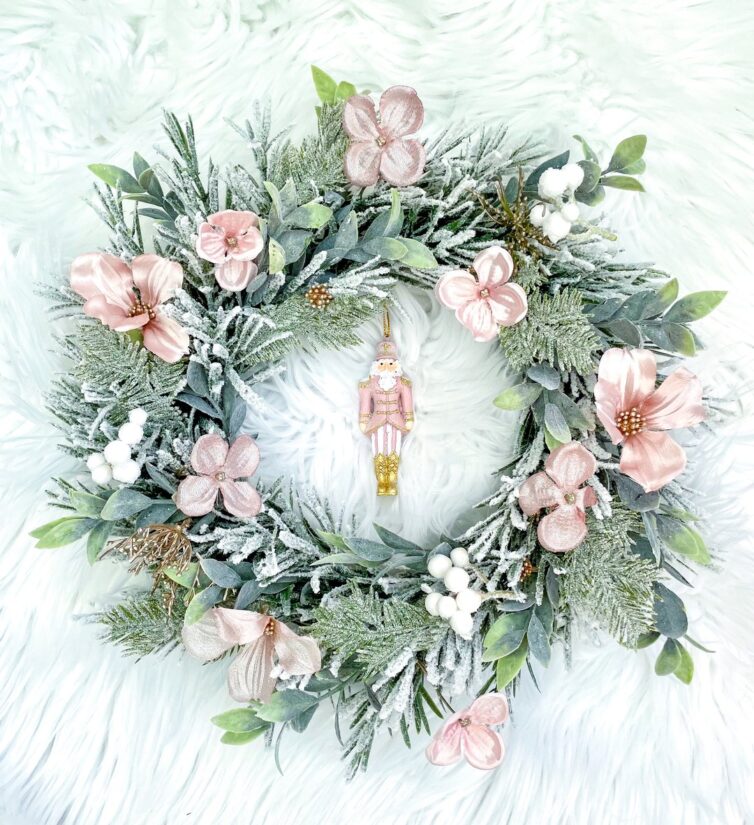 You cannot have Christmas without The Nutcracker ballet. The two go hand-in-hand. This frosted wreath includes a pastel pink and gold nutcracker decoration made from resin. This decorative piece is packed full of eucalyptus, yew, dogwood blossom and hydrangea. It also features white snowball berries and is finished with rose-gold accents.
Why we love this wreath: The pearlised pink flowers and snow-flocked green foliage work together for an enchanting feel. Plus, it's the only wreath we've ever seen that's finished with a nutcracker decoration!
Price: £75. Buy it from the woodlandwreathcompany.com.
---
3. Rockett St George Multicoloured Bauble Wreath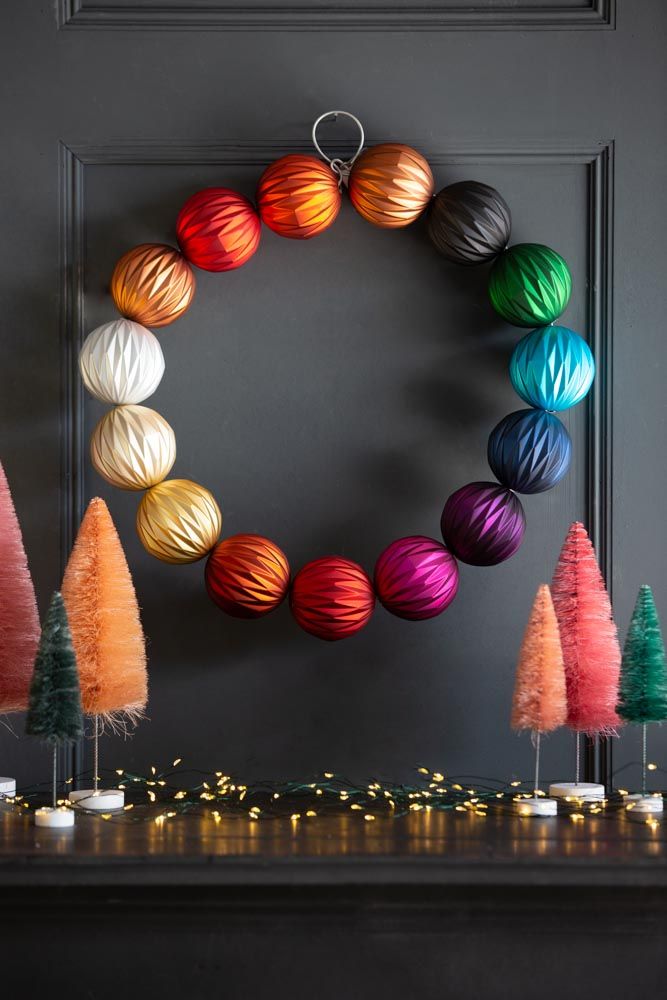 Why not express your colourful personality through your welcome wreath this year? This decorative piece contains 15 textured spheres in varying hues.
The bold and beautiful wreath will look fantastic hung from any coloured front door, but we think it'd really 'pop' on one that's painted black.
Why we love this wreath: It's bright, it's garish, it's kitsch, it's rainbow, What's not to love?
Price: £75. Get it from rocketstgeorge.co.uk.
---
4. Ginger Ray Pampas Wreath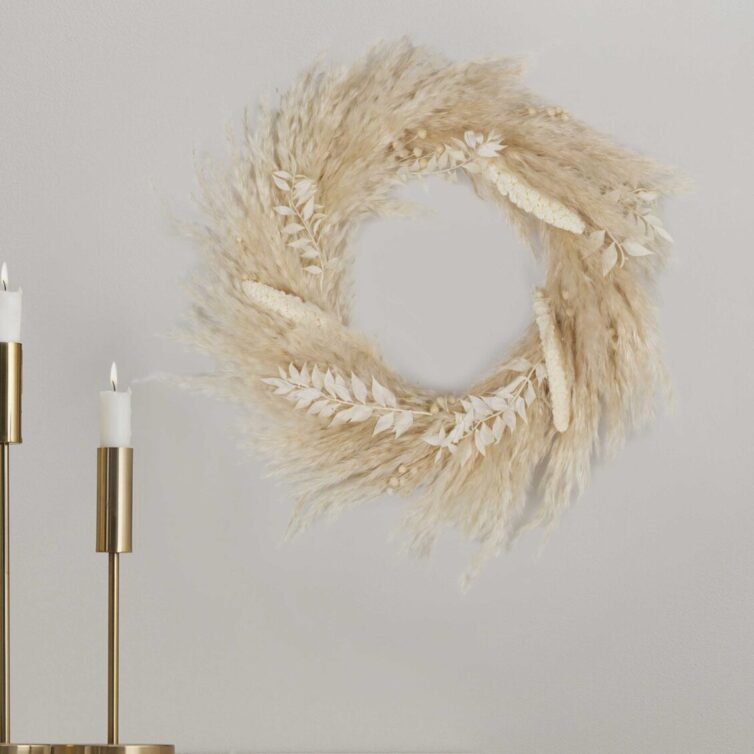 This on-trend wreath will add a little boho chic to your Christmas decorating. It's made from dried pampas, locust and ruscus in varying beige, white and natural tones.
Why we love this wreath: Soft, dreamy colours and wispy, dried grasses have been BIG in the world of interiors this year. This wreath shows the pampas trend isn't going away any time soon (and we'd probably keep this up year-round, to be honest).
Price: £30. In stock at urbanoutfitters.com.
---
5. Cox & Cox Starry Birch Wreath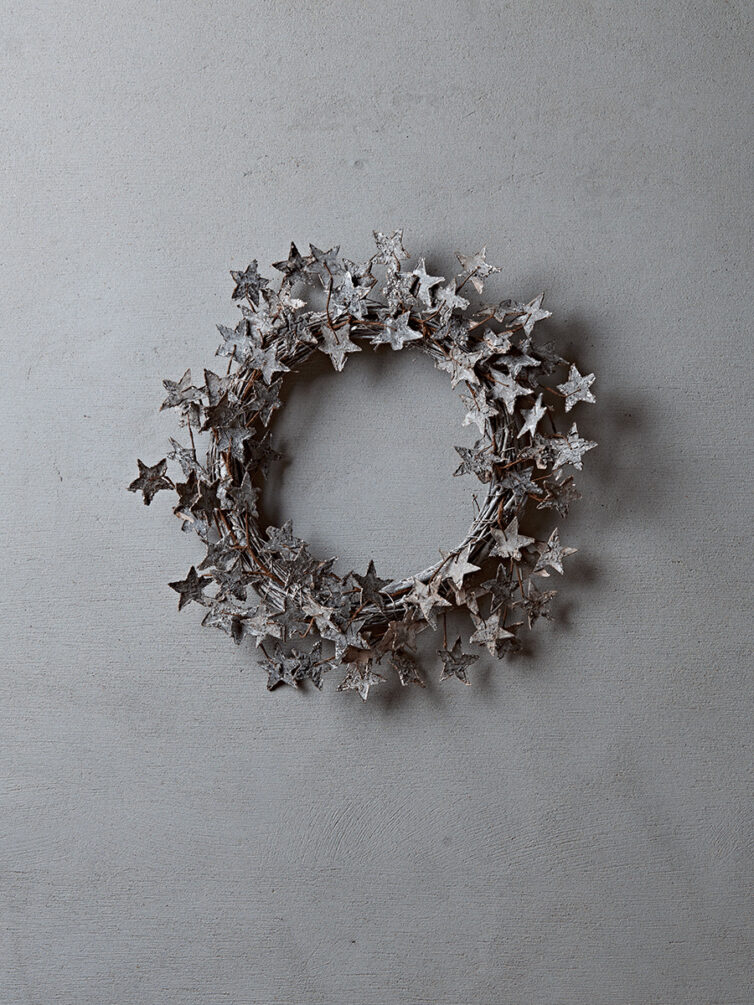 If you're looking for a wreath that marries Scandinavian minimalism with full-on festive charm, look no further. This elegant decoration features a cluster of birch wood twinkling stars that have been frosted with glitter and scattered at random across a round wreath base.
Why we love this wreath: This monochromatic wreath is understated and sophisticated. The unique design is quite frankly beautiful!
Price: £20. Buy from coxandcox.co.uk.