Some people love festive bedding, and some people hate it. We for one, love it, and we love seeing people take the festivities to other rooms in the house other than the living room.
UK bed and mattress store, Happy Beds, has analysed 950 Instagram images with the hashtags #FestiveBedding and #ChristmasBedding to find out what the most popular colours, quotes, features and TV characters are on Christmas bedding this year.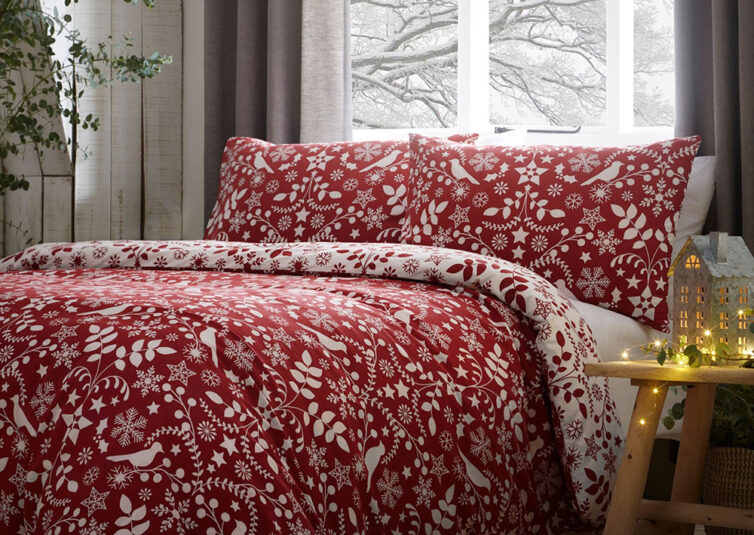 The most popular colours to have featured on the bedding this year were, of course, red and white, closely followed by silver. Unexpectedly, green appeared towards the bottom of the list, with colours such as black and pink above it.
Happy Beds also analysed the different objects that appeared on the bedding too. It came as no shock that the top five objects that appeared were all Christmas-related. These were:
1. Christmas trees
2. Reindeers
3. Snowflakes
4. Santa
5. Mistletoe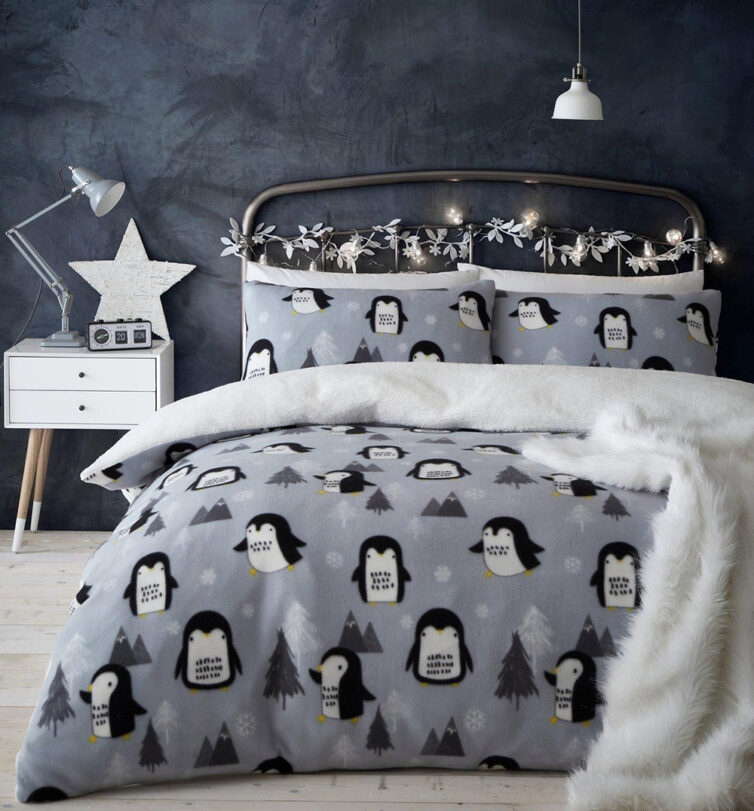 However, while penguins and robins appeared on a lot of bedding as traditional wintery and/or Christmas animals, there were also features from animals slightly more exotic, including: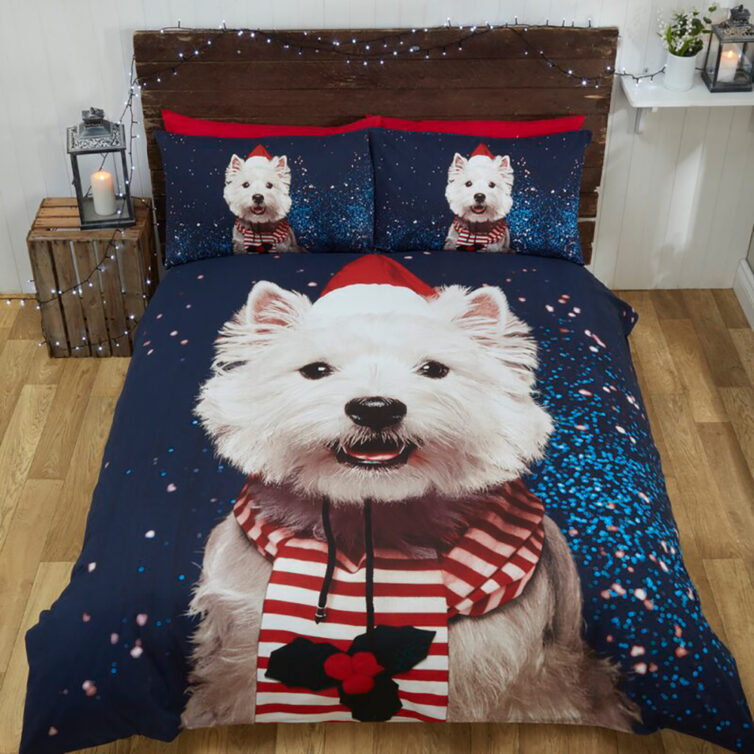 1. Dogs
2. Cats
3. Flamingos
4. Zebras
5. Giraffes
It wasn't just animals and objects appearing on Christmas bedding this year – TV and film fans had bedding that featured their favourite characters. As expected, characters from The Grinch and Elf made an appearance several times, as well as the characters from Harry Potter, Friends and Peppa Pig.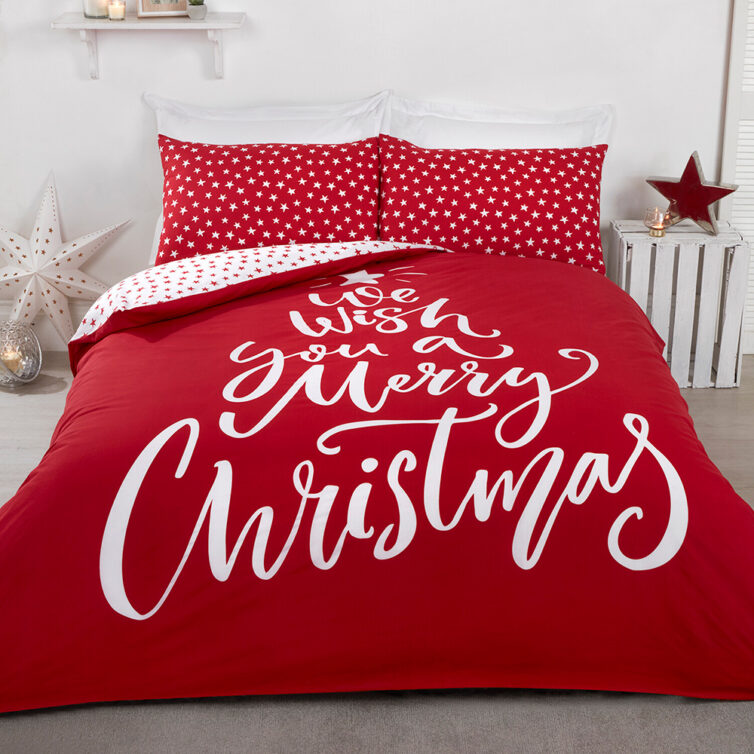 Few festive bedding sets this year had quotes on. Although, from the 950 images analysed, the top words that appeared were:
1. Christmas – 44
2. Merry – 34
3. Santa – 10
4. Ho – 9
5. Happy – 6
"This year, festive bedding seems to be on the rise and it was no surprise to see the types of characters, objects and colours that appeared more than the rest.
"We recently hosted a competition on the Happy Beds Instagram page where we asked people to submit photos of their festive bedding for their chance to win a prize. We had so many entries including both adult bedding sets and children bedding sets, and we loved them all.
We had a lot of great entries and it was great to see all the different variations of festive bedding. Some included flamingos, some included bears – there were some really wacky bedding sets that were submitted!" says Joy Richards, Sleep Expert at Happy Beds.
If you're unable to get any festive bedding this year as you've missed the Christmas delivery date or your homeware shops have sold out of your size, then this article by House Beautiful has a few more ideas on how you can make your bedroom appear more festive.
Main Image: Zinnia Duvet Cover Set – By The Seasonal Aisle – Wayfair.co.uk