The world of children is like a galaxy of its own. Every child has different dreams and aspirations and even different learning styles.
You would not be surprised to hear that children's developmental stages change with time. So why not their taste in bedroom decor, including wallpaper?
It is inevitable for all parents, that the contents of their child's wardrobe changes regularly. This could be due to growth spurts (kids grow so quickly!) and their change in tastes/fashion (it can be difficult to keep up!). Not forgetting to take into consideration wear and tear.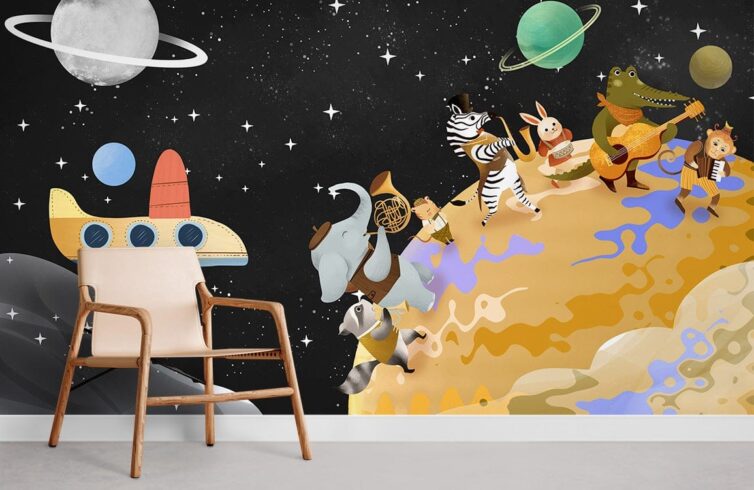 The same goes for wallpaper! Although we cannot replace kids wallpaper every year, as it'' a very costly affair and a waste of resources, we still need to factor in certain considerations. To select the correct wallpaper amongst the myriad of possibilities available on the market parents need a child's input, because every parent wants their children to be happy in their room. Eye-catching wallpaper for your kid's room is therefore a great option. So, if you are installing a new wallpaper or replacing existing, consider the following points:
1. Take into account their age range
When children progress from nursery to primary school, they will change and develop their hobbies, their favourite choice of colour, themes, patterns, and designs.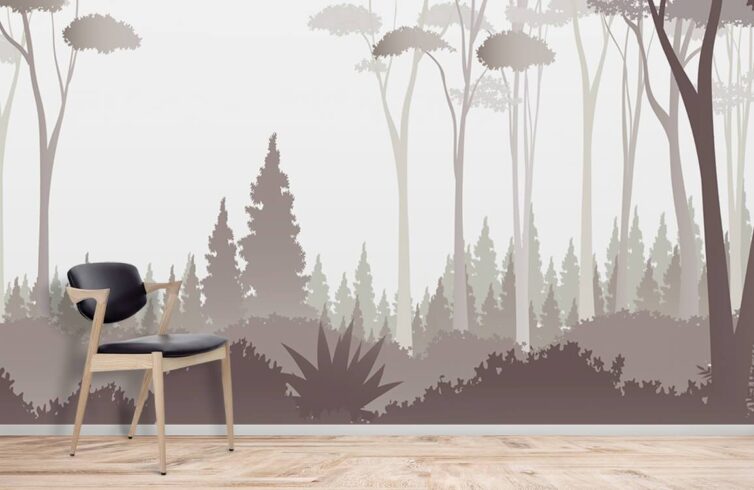 A feature wall with a stunning pattern or theme wallpaper like for example forest wallpaper may be a terrific way to avoid having to re-design the entire space each time, especially because it is easy to modify. Although toddlers and younger children do not spend much time alone in their rooms, you could add their favourite cartoon characters or nursery items using stickers that easily peel off, so that they can be updated over time.
2. Be respectful of their choices
Mental health awareness is an important aspect of children's lives, and for parents it can be a mind field. Talk and listen to your children and allow them to choose what kind of décor they feel comfortable with. Gender-neutral choices for kids are a great option.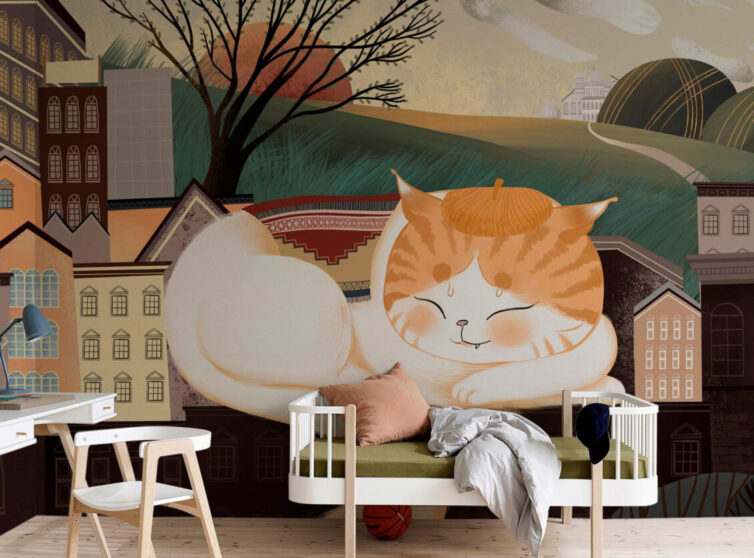 Storybooks, television, and YouTube exposure can have a strong influence regarding their décor taste. Younger girls may choose princess themes and like lilacs and pinks, and boys may choose superheroes and be drawn to bold blues, reds, and greens for their rooms. If you feel you would like to mix it up a bit, you could try subtler options like polka dots and stars or tones of pink or blue, but mixed with other colours, so it's not as prominent.
3. Consider their use of space
Adults have designated areas for reading, writing, and sleeping. A kid's room should also have a dedicated space. If possible divide the room up into areas for sleeping, learning and not forgetting a play area for your child and friends.lts, have designated areas for reading, writing, and sleeping. A kid's room should also have dedicated space for their daily activities, from sleeping, learning to play, and even chilling with friends.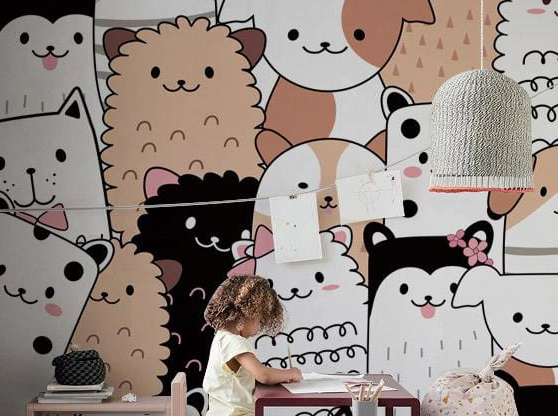 You don't need a large bedroom to enable you to divide it. You simply emphasis each space with a different choice of wallpaper. You can choose busy motifs in the play area, cool hues of pastel with simple patterns in the relaxing and sleeping areas, and numbers or letters as a backdrop in the study area
4. Examine the shape and light of the room
Choose wallpaper that helps brighten up the room. Not ones that reduce the quality of the light within the room, as the room needs to feel welcoming and attractive for kids. Good light in the bedroom brings a sense of positivity and energy during the day.
This brings us to the fifth wall of the room – the ceiling! You can utilise this area to add fun, and a subtle level of light at night time. By adding wallpaper with glow in the dark stars and cloud patterns to the ceiling, you can bring the ceiling alive. Their own starry sky at night! Add a low wattage night light and the wallpaper on all walls will be subtly lit up.
5. Subtly is often key
Bold colours, shapes, and themes within their bedroom should not overwhelm your children. This is even more important for children who cannot cope with too much stimulus. Choosing a more muted colour palate and simple design works better to keep them more relaxed.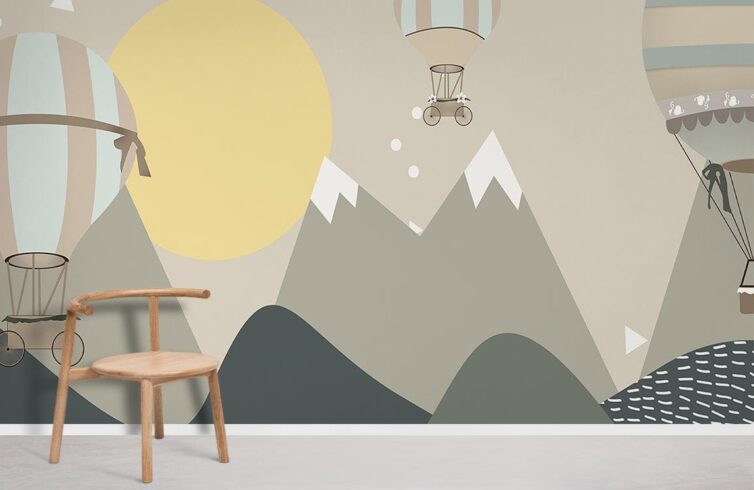 After considering all of the factors, some things cannot be avoided. You may have found the perfect wallpaper, but children like to place mucky hands on nice new wallpaper and budding artists do not always like to use colouring books, to display their art. Washable wallpaper is therefore a great option.
Choosing the wallpaper for the kids' room is like choosing their clothes. It all depends upon their age, nature, and tastes. But you might have to clean and replace them now and again.