Planning to refresh a room in 2022? Feeling a little lost when it comes to choosing a colour?
We're here to inspire you! On this page, we've looking at Six Colour of the Year choices by leading companies known in the world of interiors: from trend forecasting experts to global paint brands and beyond. These guys know what they're talking about!
Dulux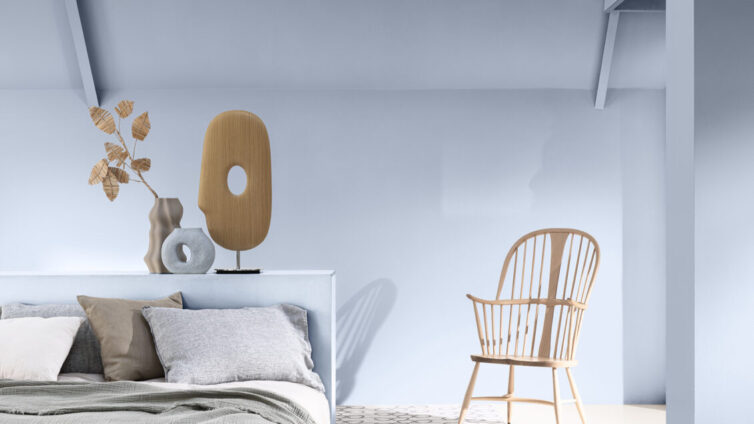 Let's start with Dulux, one of the UK's leading paint brands. As we reported back in September, Dulux selected Bright Skies as their Colour of the Year for 2022. This light, airy and refreshing shade is reminiscent of cloud-free morning skies.
Dulux's colour choice captures our desire to reconnect with nature and get outside in a post-lockdown world. It's posited as the perfect antidote to lockdowns, self-isolation and the humdrum of everyday life. We can see this calming tone in the bedroom.
Explore Bright Skies on the Dulux website here.
WGSN + Coloro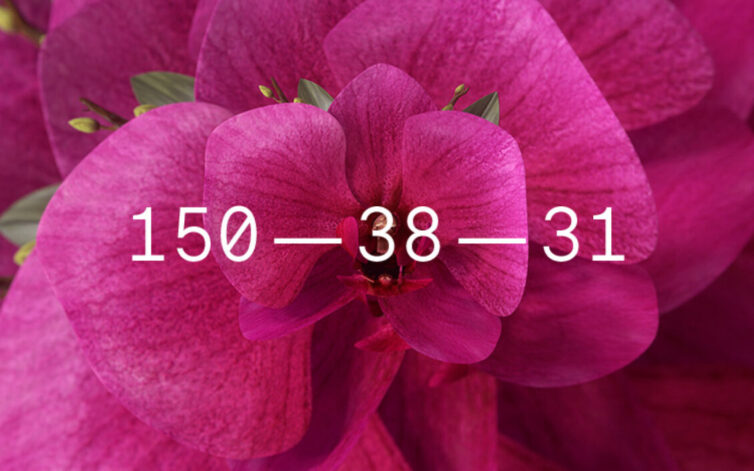 WGSN is a world-renowned trend forecasting company. Their sister company, Coloro, is one of Pantone's competitors. Together, they have selected Orchid Flower, a vibrant magenta shade, as their Color of the Year for 2022. The two companies arrived at this decision after conducting research and analysing consumer behaviour.
According to WGSN, Orchid Flower has an "intense, hyper-real and energising quality that will stand out in both real-life and digital settings". They point out that it's a versatile shade that will work across different seasons.
Like Dulux, WGSN note the pandemic in their press release: "in a challenging time, this saturated magenta is a great way to create a sense of positivity and escapism". We can imagine this shade being used as an accent, perhaps on a feature wall in a dining room.
View WGSN's Color of the Year page here.
Benjamin Moore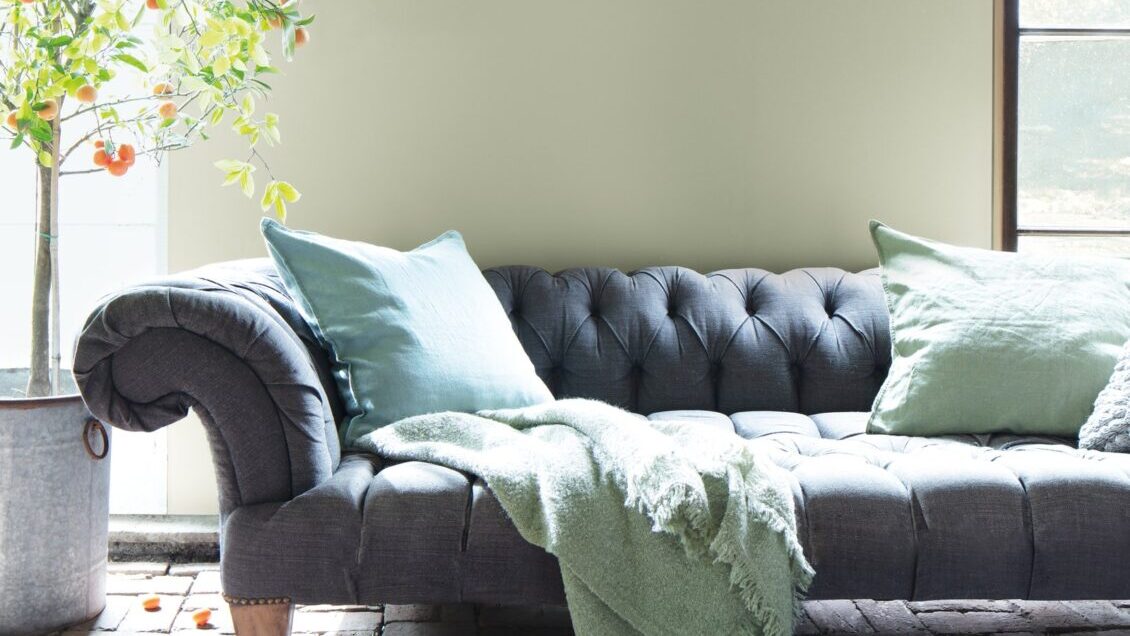 American paint company Benjamin Moore have selected this wispy, silver-green shade as their Color of the Year for 2022. The gentle tone is called "October Mist 1495". The company say the sage green is "evocative of the stem of a flower""and will both "anchor and uplift." It's particularly well suited to the living room or kitchen, in our opinion.
"October Mist creates a canvas for other colors – and your imagination – to blossom."
Shop the colour at BenjaminMoore.com
Graham & Brown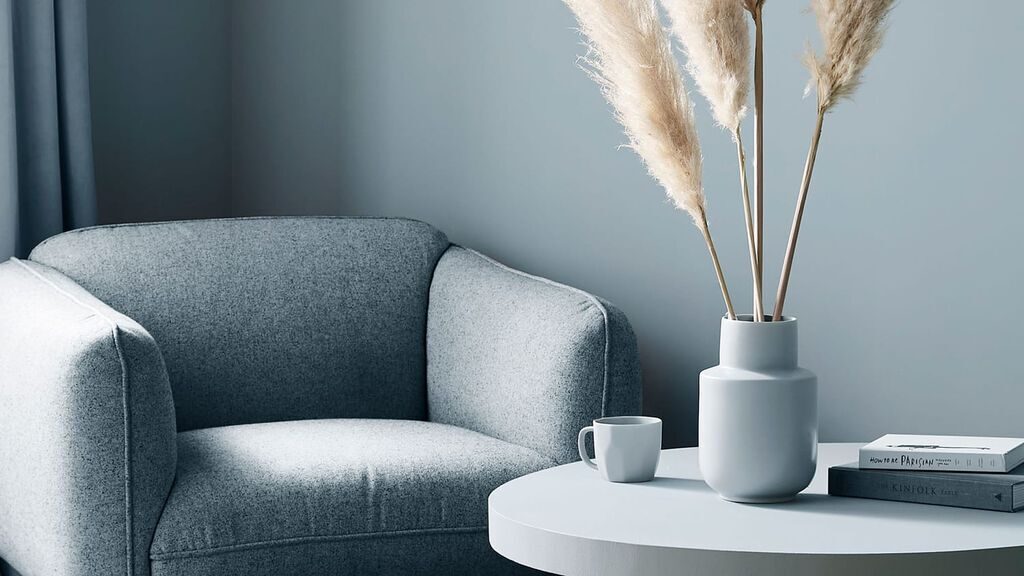 The family-run interiors giant have selected a tranquil grey-blue shade called Breathe as their Colour of the Year for 2022. Graham and Brown describe this shade as "a soothing mid-blue""and "a breath of fresh air".
They describe the versatile shade as "dark enough to add colour and depth but light enough to remain refreshing". Graham & Brown sell wallpapers in coordinating and complementing tones—which would look great together in a living room.
Shop the product page at grahambrown.com.
ETSY

Etsy have selected Emerald Green as their Colour of the Year for 2022. According to the online marketplace, searches for "emerald green decor" and "emerald green items" have shot up by 60% and 64% respectively (data recorded over the last three months and compared year-on-year.)
Here's what the company had to say about the rich green shade:
Symbolizing harmony and growth, along with royalty and refinement, emerald green is the perfect color to remind us to find balance this year […] this rich and grounding shade compliments a variety of other popular colorways – from earthy terracottas and neutrals to luxe golds and silvers – making it easy to add into existing decor.
Search emerald green decor at Etsy.com
PPG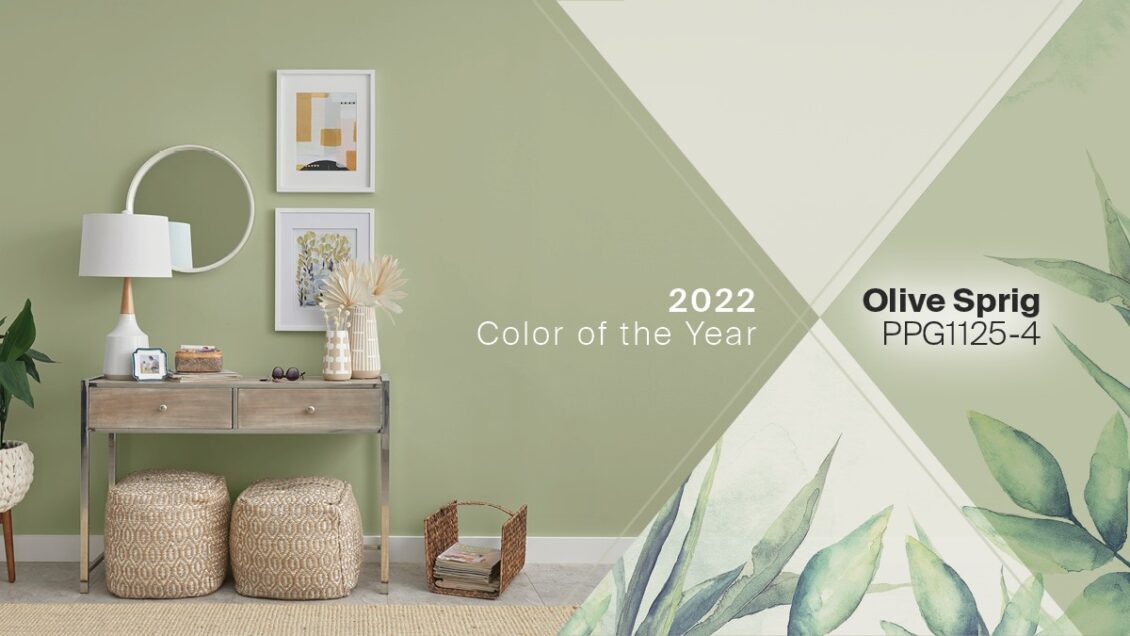 American company PP/G is a global supplier of paints and coatings, their trade brand Johnstones is well-known in the UK. Their colour of the year is also a grey-green shade, it's called Olive Sprig. PPG describe it as "a mid-tone, neutral, lush green with an organic green undertone." We picture it mixed with airy neutrals and earthy browns.