Home trends come and go, but what has remained for many years is the desire for convenience.
We want our homes to be comfortable, relaxing and, above all, stress-free. Design centres around several core concepts, from combining simplicity with style, to designing with the future homeowner's needs in mind, and considering how to design stunning homes that will give a great first impression and wow factor.
Home automation is a trend that looks here to stay and it's one that can combine all three of these concepts. Smart homes have come a long way in a very short space of time, and now these devices are incredibly user-friendly and affordable. Here's how smart home technology is influencing design trends and interior decor.
Atmospheric lighting
Lighting design can transform a room completely, bringing out colours or muting them for a subtler approach. But when you're designing a smart home, your interior design can be much smoother and simpler. These days, there's no need to clutter up wall space with numerous switches, the bane of interior designers everywhere, since smart lighting enables you to control the light either based on motion sensors or based on the time of day.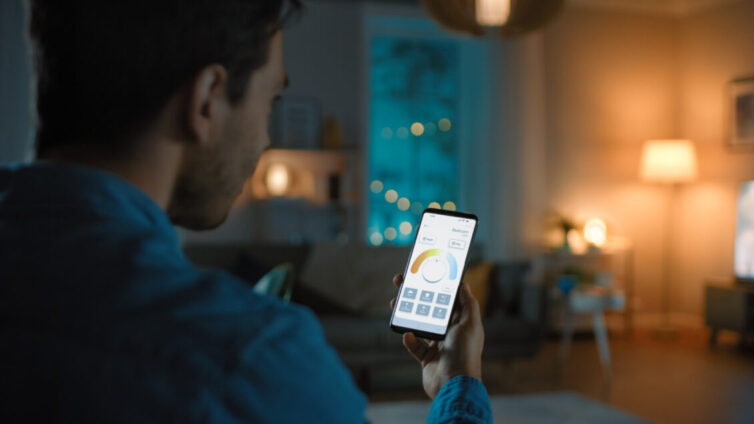 You can also enhance the mood by creating softer lighting or changing the colour of the light with smart bulbs, giving you more control over the atmosphere with smart lighting systems that align with the decor of your home. Want a fun, modern vibe to your living room? Go bold with coloured lighting and have fun with different hues, while soft, diffused lighting can be used in bedrooms to create a relaxed space for unwinding at the end of the day – all controlled with ease from your smartphone.
Intelligent window treatments
With windows in every room of your home, they form an integral element to the overall interior design of a space. Whether you choose curtains or blinds, shutters or light net curtains, the tone of the room can change immensely depending on the style, colour or material you opt for. But it can also impact how much light you let into a space. For example, automated blinds can be pre-set to a schedule to gently rise or close with sunrise and sunset so that you or your guests wake up comfortably and naturally with the sun.
Electric blinds and curtains also create a safer home, such as being able to open and close them remotely at random times to insinuate to onlookers that someone is in the property, even if it's empty. Having blinds or curtains on each of your windows maintains better energy efficiency, since you can use geolocation data from your phone to open and close your curtains when you're out or home, keeping heat out during the summer and insulating your property in the winter.
Minimalist, clutter-free entertainment
Modern homeowners tend to seek out a clutter-free style for a relaxed and minimalist approach. But with so many technological devices in our lives now, it can be hard to achieve. Smart homes enhance this decluttered style, removing the need for numerous controls for one device or cables getting tangled behind cabinets and tables.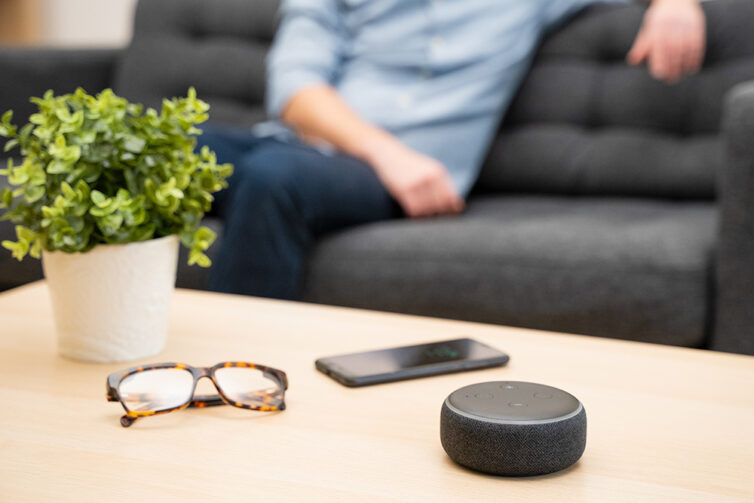 Wirelessly controlled devices can make your home more efficient as well as tidier and easier to manage. One of the reasons why home automation has become so popular is that it removes the need for multiple controls and devices. You still have the benefit of your home entertainment system, for example, with one control, as well as multi-room connectivity.
Customised comfort
Interior design is all about creating a home that's unique to your tastes and preferences, and home automation is one way to enhance that, not just in terms of how your home looks but also how it feels. For example, your smart thermostat can be set to a schedule to come on just before you come back from work so your home is comfortable when you arrive back after your commute. Or you can set 'geofencing' to track when you leave and come home, or adjust when a draught is detected. Throughout the day, these systems make living in your home more comfortable and are tailored to your specific preferences for a home that's truly unique to you.
Sleek kitchens
State-of-the-art kitchens have never been easier to achieve, thanks to the automated tech. And with the kitchen the heart of the home, a contemporary space to cook and entertain is something that many homeowners are looking for. Smart appliances make our daily routines run smoother and faster, whether it's making a coffee, microwaving food more efficiently with smart sensors or even checking your fridge inventory when you're in the supermarket.
There are even appliances which have scanners that attach to your bin that scan items as you dispose of them, tracking items so they can be added to your grocery list as you use them up. Smart kitchen tech not only makes our lives easier and more convenient but looks incredibly modern and stylish, elevating your whole kitchen to an upgraded level.
Smart home technology connects the devices we use every day in an efficient and user-friendly way, but now they're also becoming an integral element of our interior design. From the clutter-free rooms that they help us achieve to the comfort level and the customisation they offer, these solutions help to create an inviting home that elevates the rest of your decor.