Babies put everything in their mouths, making it more important than ever that their toys are safe and contain no harmful chemicals.
Here in the UK there are rules and regulations in place so that chemicals do not exceed a certain level in children's toys and many have also been banned completely over the years.
Though we would rather go further and only buy organic products where possible for babies. It's not always that easy on the high street, but we have found a number of items online that would make great gifts.
---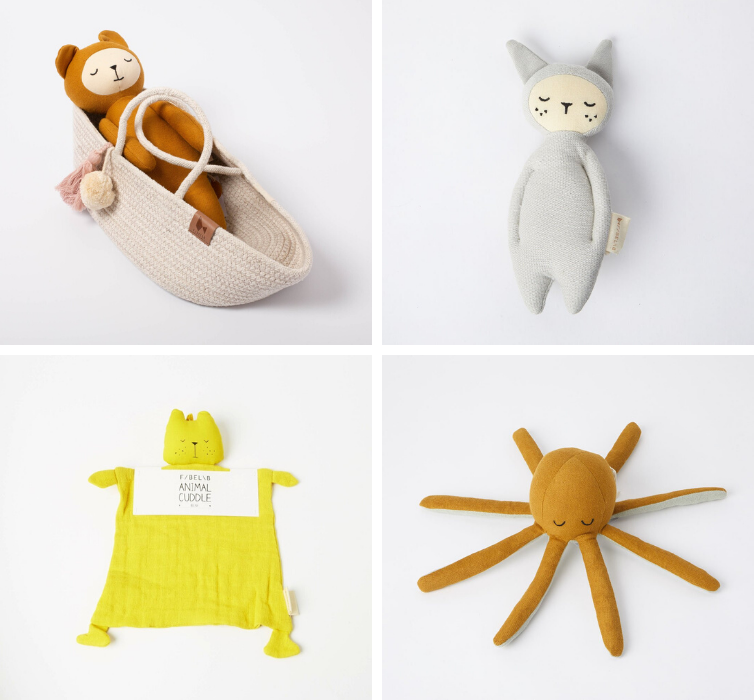 Image Credit ConsciousCraft.uk. Clockwise: Fabelab Buddy Bear, Fabelab Bunny Soft Rattle, Fabelab Octopus Soft Rattle and Fabelab Animal Cuddle Bear.
---
ConsciousCrafts.uk are an online store that sell a large array of toys for babies and young children. They state that:
"All our products have all been selected carefully to be toxin-free and have as little impact on the environment as possible. So good for you, your little ones, and planet Earth too!"
Their stock of Fabelap products (see image above) are not only safe for your child to chew as they are made using organic cotton and corn fibre filling, they are adorable and cuddly too.
---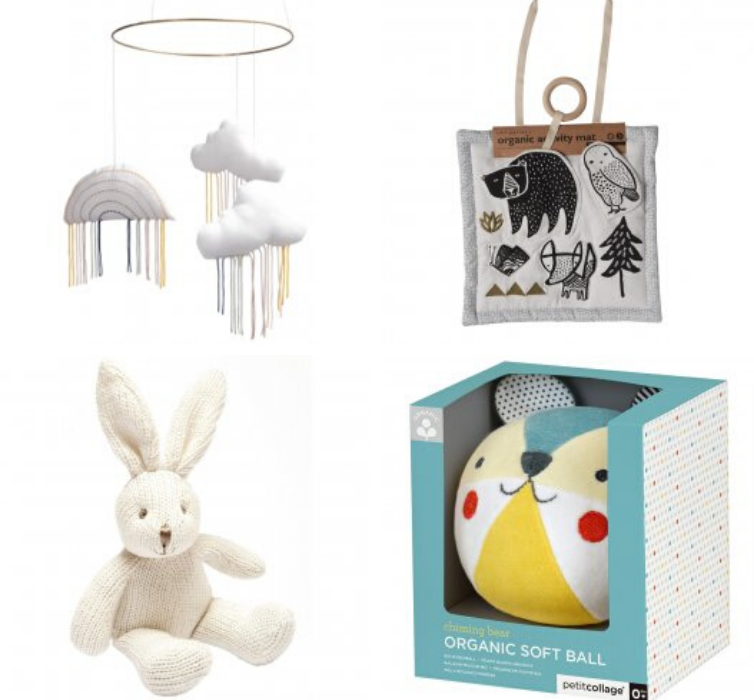 Image Credit EthicalSuperstore.com. Clockwise: Fabelab Rainbow Sky Mobile, Wee Gallery Woodland Activity Pad, Organic Cotton Knitted Bunny Rabbit Rattle Toy and Petit Collage Organic Soft Blue Bear Ball.
---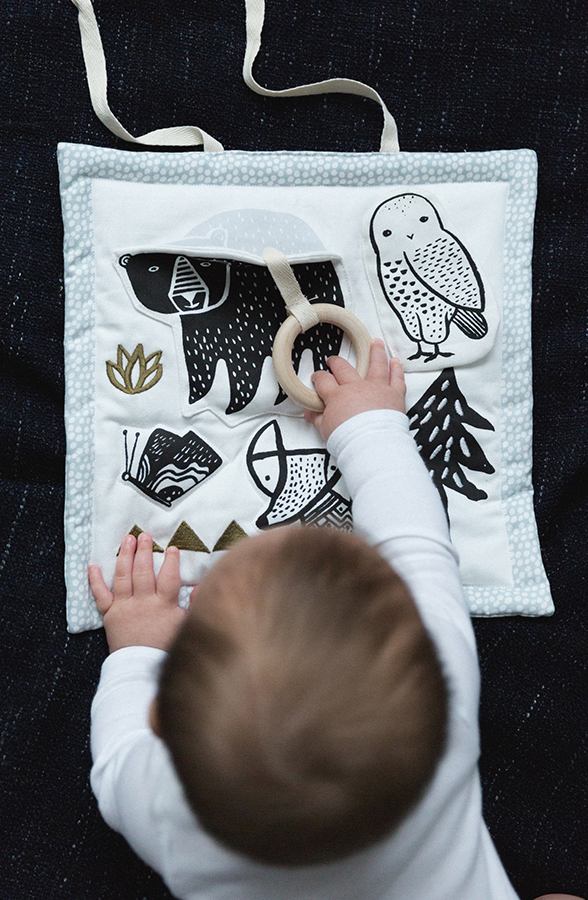 If you're looking for an ethical present for yourself, friends, or family, then one of the best places to start looking is the EthicalSuperstore.com.
They sell everything from clothing, food, beauty products too child and baby toys. Our favourite for very young children are the gifts pictured above.
All the baby toys are again all organic including the mobile, which would look perfect in any child's room, as it's such a cute yet subtle design.
Plus, areas on the pad such as the squeaking and crinkling help stimulate the senses of a baby and in turn promote brain development.
We were really surprised and happy to find the activity pad, as I had never seen one made of organic material before.
---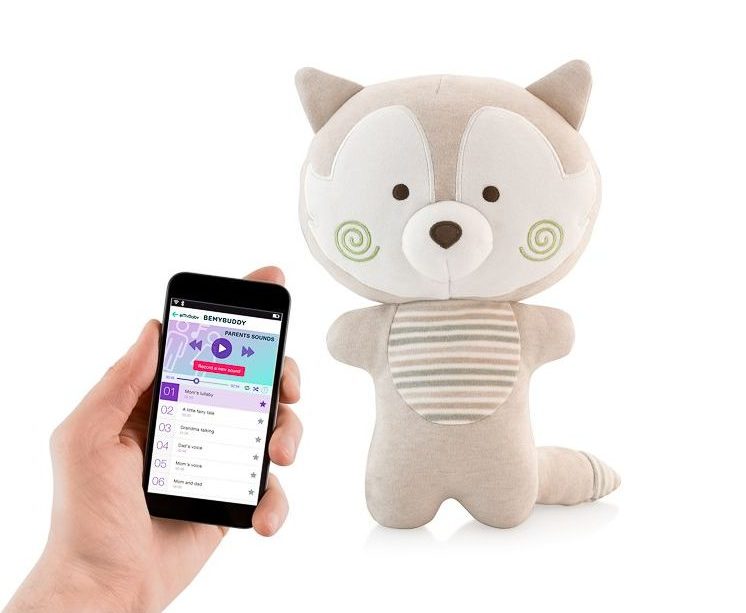 Image Credit EthicalSuperstore.com: Miniland Be My Buddy Foxy.
---
Even baby toys can be connected up to a smart device nowadays. Although with the Miniland Be My Buddy Foxy you would never realise it contains a sound module buried away deep inside as it's so soft and cuddly.
The sound module is perfect for helping sooth your little one. If they can't relax or sleep without white noise, the sound of your voice, or a favourite tune, you can record it or try one from the Miniland's free eMyBaby app and play them out load through Foxy.
Most importantly Foxy is made from soft organic cotton so they can chew and snuggle up to their favourite toy till their hearts content.
---

Image Credit Franck-Fischer.com: Left to right: So Hungry Squirrel Fabric Book and Lerke Light Activity Toy
---
How cute are these!? If you're looking for a smaller present both the fabric book and the activity toy will be gorgeous gifts.
Both are made of 100% certified organic cotton and use environmentally friendly dyes. The only area we'd change is that the padding of the Hungry Squirrel book is made of polyester.
We still love the book and it would not put me off buying it, but if we had a choice we would rather it contained a natural filling like the activity toy, which is filled with corn fibre.
Franck-Fisher is a Danish company, and if you're looking to save on air miles ordering from abroad wouldn't be the best option, but a number of stores in the UK also sell their products which is great news: Kidly.co.uk, TildaandTom.co.uk,
---
Main Image Credit fabelab.myshopify.com. Fabelab Buddy Bunny