Are you planning to up your style stakes this January?  Is your New Year's resolution to finally rid your wardrobe of dated fashions, ill-fitting clothing and out-of-style accessories?
Are you looking to curate a collection of on-trend clothing that fits well, looks great and reflects your personality?  Would you like to wake up each morning and not have to ask that dreaded question, "what shall I wear today?"
If so, you've come to the right place.  In this article, we're going to list our top tips for refreshing your wardrobe and show you what's set to be on-trend for 2020.  Use this guide to see you into the new decade and beyond.
Start by creating a capsule wardrobe.
What is a capsule wardrobe?
The expression 'capsule wardrobe' comes from a book written by London-boutique owner Susie Faux in the 1970s.  Faux describes a capsule wardrobe as having a few timeless, classic items that can be worn with seasonal pieces. It's a streamlined collection of clothing that can be mixed and matched.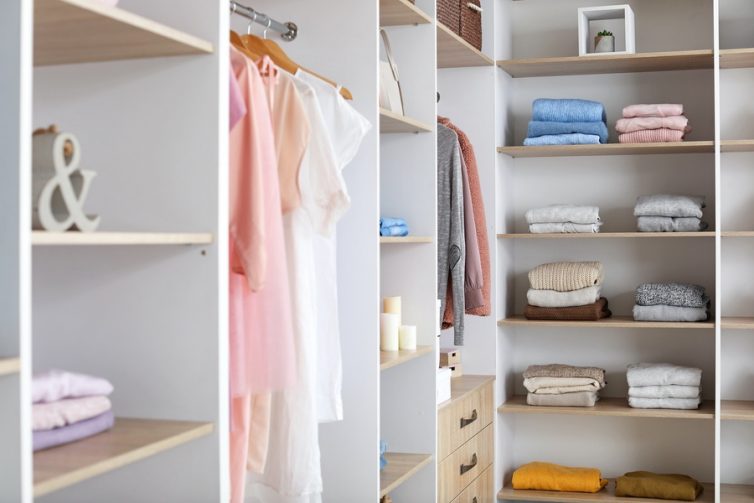 Creating a capsule wardrobe:
Ready to start creating your capsule wardrobe?  Here are our top five tips:
Your capsule wardrobe should contain around 30-50 pieces (tops, bottoms, bags, shoes, dresses etc) that can be mixed and matched to suit the occasion and the season.
Start by organising the clothing and accessories you already own.  Throw away anything that feels dated or that you haven't worn for a long time.  Only keep classic pieces that are well-made and fit beautifully.
When shopping, look for clothing made from higher-quality fabrics.  Remember to inspect the stitching too.
Stop impulse buying. Your motto is to buy fewer items at a higher quality.  You'll find you spend less throughout the year overall.
And finally, have your clothing properly tailored to fit.
Update your wardrobe:
Now it's time to hit the shops, what should you be looking for the new season?
Elegance and refinement:
Beautiful tailoring never really goes out of fashion but according to Vogue magazine, the recent catwalks burst with "refined silhouettes" and "coherent looks with precise cuts".   Smarten up your 2020 wardrobe with elegant blazers, tailored shirts, pleated trousers and a good trench coat.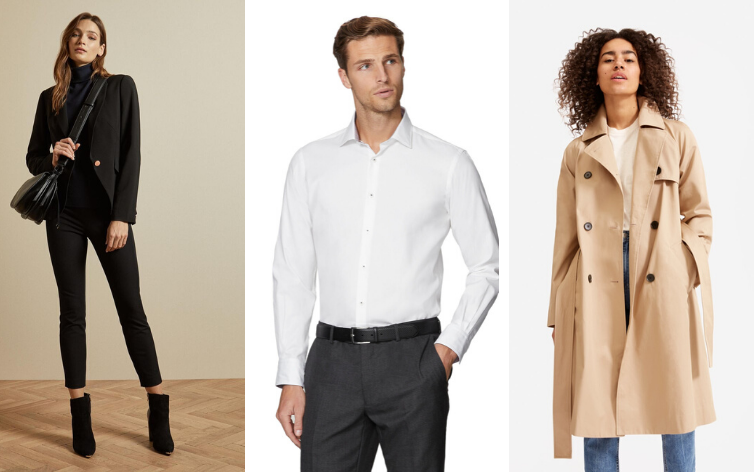 From left to right:
Aniita Tailored Jacket  from Ted Baker/ Shirts from TMLewin / Drape trench from Evelane
---
Polka Dots
According to STYLECASTER, the spring/summer 2020 catwalks (shown at New York, Paris and London fashion weeks in September) were chockablock with polka dots.  Polka dots are classic and notoriously easy to style.  They also suit any shape or size.  It's the perfect print to elevate your wardrobe this spring.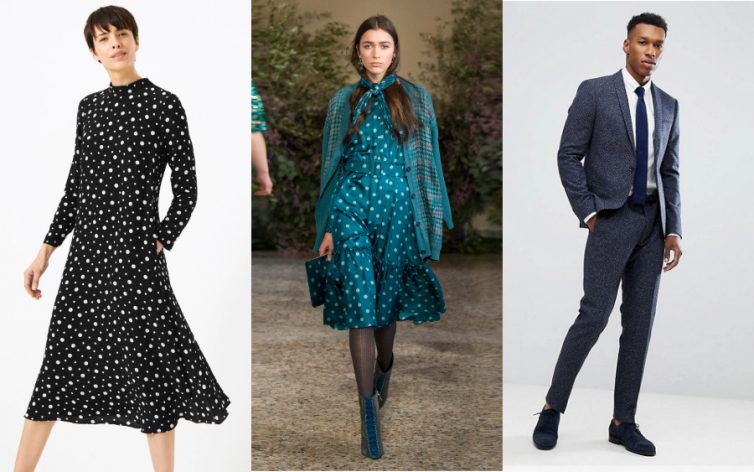 From left to right:
Polka Dot dress at M&S, Luisa Beccaria dress at MatchesFashion, Noak suit by ASOS Design
---
Flat shoes
According to Anna Wintour, AKA the woman who defines the global fashion industry, 2020 is all about ditching painful heels for flats, blending style with comfort.  (Via Who What Wear)  Music to our ears!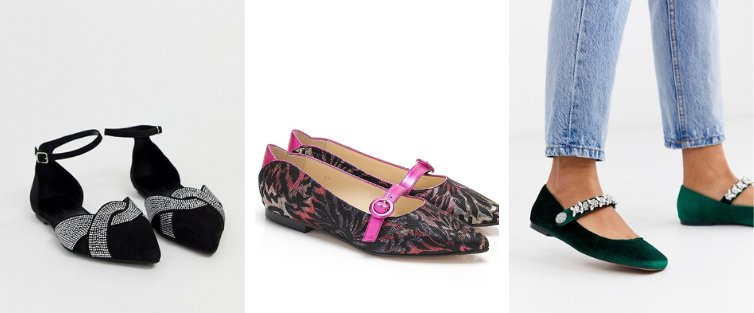 From left to right:
Violetta embellished ballet flats by ASOS, Pandora Metallic Brocade at Beyone Skin, League Mary Janes by ASOS Design
---
Embroidery
Anna Wintour also recommends embroidery for 2020.  This is a trend we can endorse for the new decade.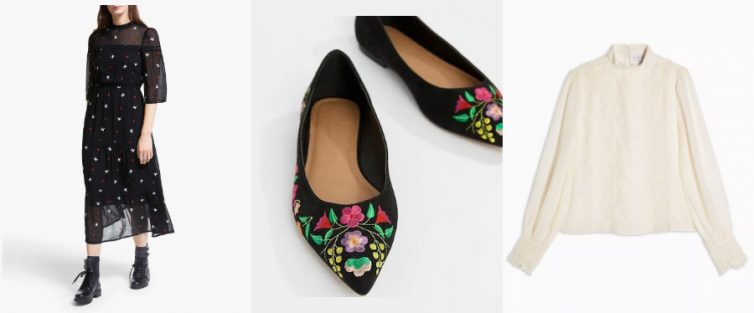 From left to right:
Star embroidered dress from Somerset by Alice Temperley, Lantana shoes by ASOS Design, IDOL Embroidered blouse from Topshop