Planning a trip to the slopes? There's no better excuse to buy some new accessories and show off your style than a holiday – skiing is certainly no different.
Ensure you look great while staying safe and comfortable by investing in specialist skiing accessories. Whether you're a complete newbie or already practically a pro, here are five ski accessories that'll have you dominating the slopes with your ski.
Goggles
Not only are ski goggles a necessary, but they're also a way to show off your style on the slopes. Whether you're into classic monochrome or prefer something more vibrant, you're sure to catch everyone's eye when you match your goggles to the rest of your outfit.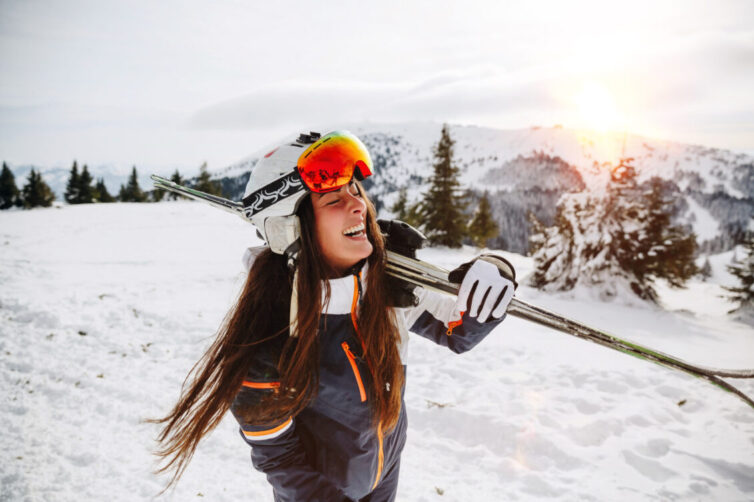 Those who need regular glasses can get prescription ski goggles that can help them see clearly, add some style to their winter outfits and keep debris from flying into their eyes while skiing.
Belted ski suits
Gone are the days of baggy, unflattering ski trousers and oversized jackets. Belted ski suits cinch you in at the waist but keep you warm and cosy. Choose one with a faux fur hood and you'll look like the Queen of the slopes without having to put any effort into your outfit. Opting for a one piece means you can quickly pull it on and off in a hurry, plus it's usually cheaper to buy compared to a two or three piece set.
Ski gloves
An easy one to forget, make sure you keep the cold at bay by pairing your outfit with some equally as stylish ski gloves. There are a plethora of reasons why you should wear specialist ski gloves; the air on the slopes is much harsher on the slopes, so they'll protect you from both the cold and injury.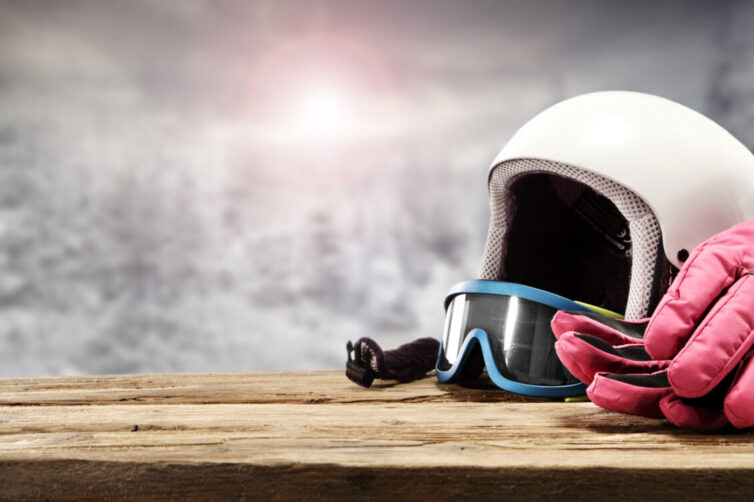 Ensure you buy a pair that covers your wrists and has a decent grip for holding onto the poles, which is especially beneficial if you're a beginner. You can choose between mittens and gloves, the former being slightly softer thanks to the extra padding and therefore being the best choice for those who are more sensitive to the cold.
Fleece lined boots
A decent quality pair of ski boots is highly important when you're hitting the slopes, both in terms of safety, comfort and the style factor. It's recommended that you try a few different pairs if possible to make sure you feel comfortable and secure in them, as this is more important than how you look. Luckily, however, there are a variety of stylish ski boots on the market, including those with a cosy fleece lining that's just as fashionable as it is functional.
Gilet
Adding extra warmth to your outfit, gilets make a fashion statement while acting as an extra layer to keep out the cold while skiing. They make for a great addition to any ski suit, especially one that's on the more fitted side. Why not opt for a vibrant colour and pair it with a white outfit to really stand out while staying chic?
Investing in these pieces will not only ensure you're safe from the cold, but you'll feel comfortable and confident too.