Accessories should never be an afterthought. They are the pieces that tie together an outfit. Obviously as the old adage goes, you are never fully dressed without a smile. But, really you are never fully dressed without your accessories.
Imagine putting on your favourite dress and that's it, off you go, leave the house with no jewellery, no bag and only a basic pair of shoes. That sounds scarier than another lockdown. It doesn't matter if you are popping down to the corner shop for a pint of milk, thanks to the pandemic it is the new going to a gala. So always make sure you are looking your best. Accessories can make or break your outfit. Here is a short rundown of what's hot this year.
Obviously sunglasses are not only important to protect your eyes but they are a great statement accessory. When it comes to sunglasses you can follow trends, but it is always important to make sure they suit the shape of your face. Sunglass Hut has a fantastic variety of brands to suit all face shapes and budgets. You can also get money off with this great Sunglass Hut discount code. For those slightly cloudy days that don't exactly warrant sunglasses you can wear them around your neck on a sunglass chain in your favourite colour. After all if Anna Wintour is never seen without hers they must be the ultimate in fashion with a capital F!
Statement hats are where it's at. The bigger the better, play around with colour and texture. Don't be afraid to go big or go home, it's the perfect way to keep people socially distanced too. When it comes to Summer hats, you can't go wrong with a woven straw hat. & Other Stories has a fabulous and affordable range.
Woven straw bags are huge this year. It's all about that feeling of being on the French Riviera or in the Tuscan countryside. Straw bags conjure up thoughts of whimsy and frolicking as one cycles back from the local market on their vintage bicycle fresh fruit and vegetables spilling over from their straw shopper. Zara has a super cute range from crossbody to bags that look like you are off to the beach.
Platform sandals to show off your pedicure are hitting runways all across the world. This throw back to the nineties trend can be seen even in brands like Birkenstock. Their flat sandals have been raised up along with classic Havaianas. Office has a large collection of platform sandals to take you from day to night, office to bar or beach to bar. Whichever your preference.
Jewellery trends in 2021 are all about fun, colourful beads, charms and mismatched earrings. These trends are full of joy and promise. Charm bracelets have made a comeback, why not dangle your deepest desires from your wrist. In your mismatched earrings, it doesn't matter if one of them dangles down to the floor and the other barely reaches the end of your earlobe. It's all about making a statement and being noticed. Pearls are a timeless classic but they have been revisited for 2021. ASOS has such a large collection of jewellery, it is easy to get lost down that rabbit hole.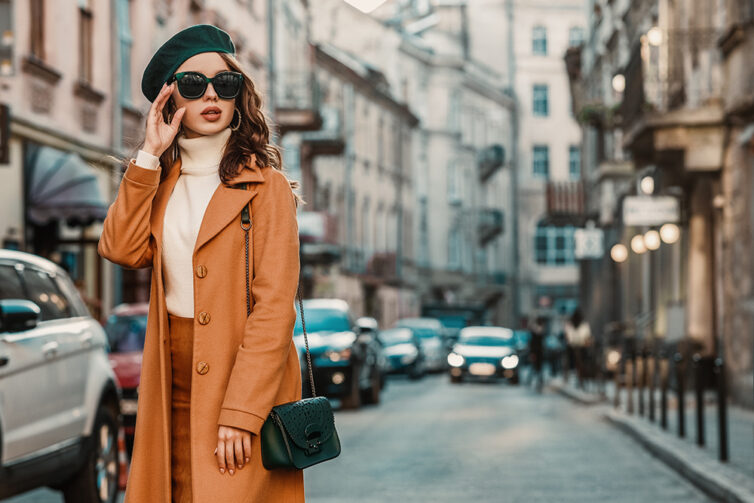 Good Housekeeping fashion tips let you in on some classic tips on how accessories can upgrade your wardrobe. Sometimes something as simple as popping a belt over a cardigan can make a huge difference. This will change your whole silhouette and completely change your look. Never underestimate the power of accessories.