Planning a nursery room can be an overpowering process. Given that there are so many baby items to choose from, you're likely to have a hard time determining which items are worth acquiring.
While most of the items you will acquire will be influenced by your personal and lifestyle preferences, you still have to have an idea of a few must-have nursery décor basics. Many new parents will greatly benefit from these basics. They are essentials designed to get you started and to inspire you to start looking for extra items that will fit your parenting style.
Below is a look at stylish nursery room ideas for new parents, and essentials to include in the baby room.
Ideas and Essentials for a Baby Nursery
1. Cot or Moses Basket
A cot is among the essentials that you must acquire for the nursery room. Whether you prefer a simple Moses basket or an elaborate cot, the Scandinavian brand Mokee has got you covered. The reality is that the child's sleeping spot is the focal point of any baby's nursery.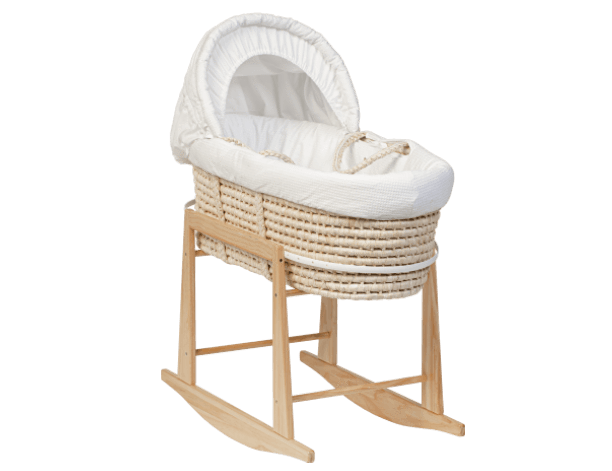 Today's cots come in a broad range of prices and stylishly beautiful design. Whichever style you choose to go with or however much you choose to spend, ensure you confirm that the Moses basket or cot is made using quality materials.
Stay away from drop-side cots as they are not able to provide adequate support to a child. This type of cot has been banned in United States by the Consumer Product Safety Commission. In the UK according to Which –
"The British and European safety standard has been changed to require a lock on drop sides when in the lowered position. And make sure you look out for the BS EN 716: 2005 marking".
2. Bedding
Acquiring bedding can be a difficult area as there are many do's and don'ts. According to The Lullaby Trust it's unadvisable to use cot bumpers, duvets, lose bedding and definitely no pillows.
The Lullaby Trust's moto is –
"A clear cot is a safer cot".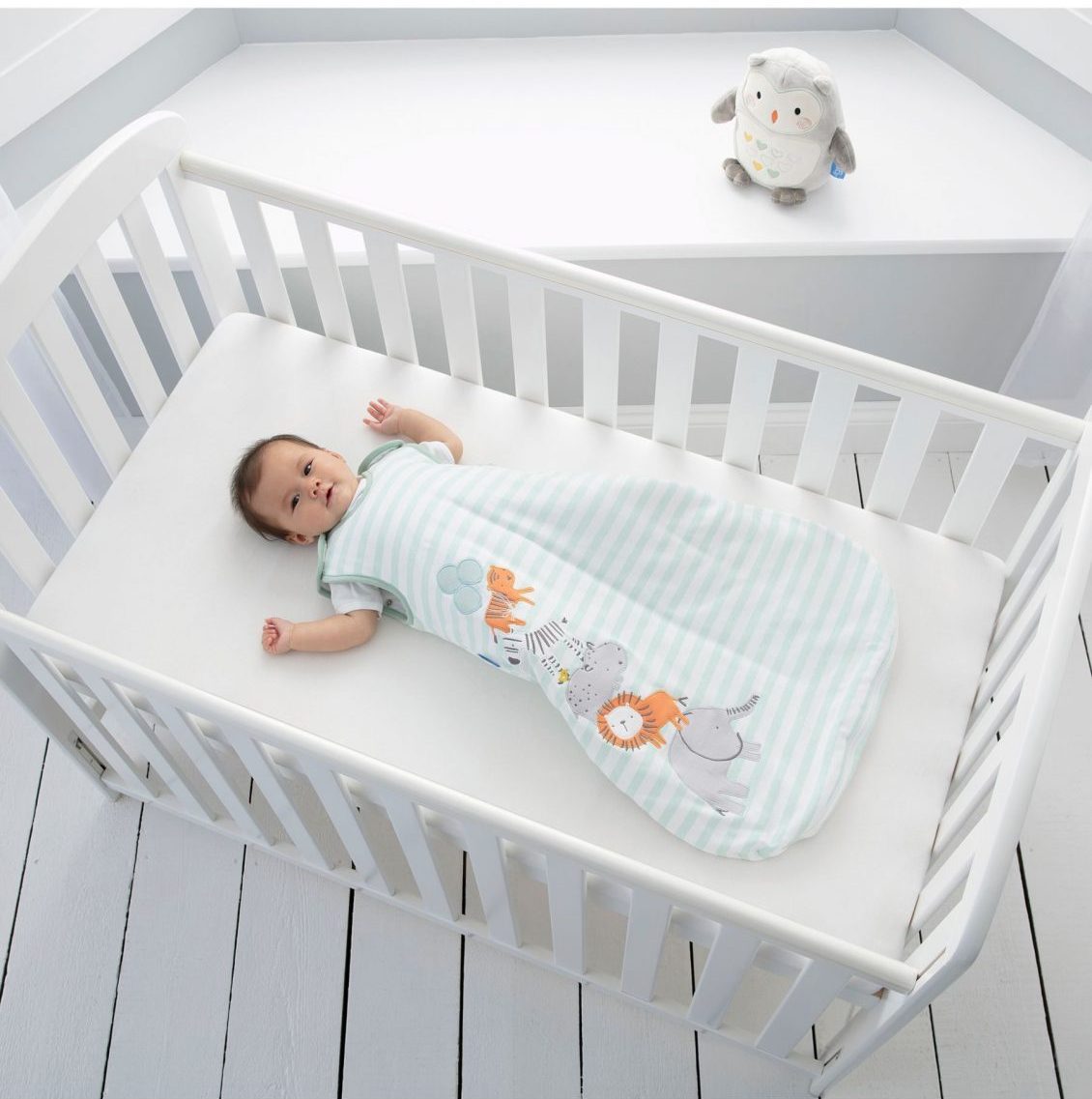 The change to what looks like a baby sleeping bag, has made sleeping for babies a lot safer and fun for the parents too, as they come in many designs. Take a look at the Grobag at gro.co.uk (sizes to fit new born to ten year olds).
3. Baby Monitor
New parents find it hard to rest in a separate room from their new born babies. CCTV installation and baby monitors enable the new parents to remain in constant visual and audio contact with the little ones. It's why a security camera install is considered an essential service when preparing a nursery room.
Whereas the traditional audio-only baby monitor will work for some new mothers, others will prefer to also have video access. Monitors will come in handy for such parents as it makes it possible for them to listen and view their babies around the clock, whether day or night.
4. Changing Table
You can expect to handle thousands of dirty diapers during the baby's first year. Even though your diaper changing skills will advance with time, it doesn't hurt to have access to an organised, stationary diaper changing station in the baby's nursery.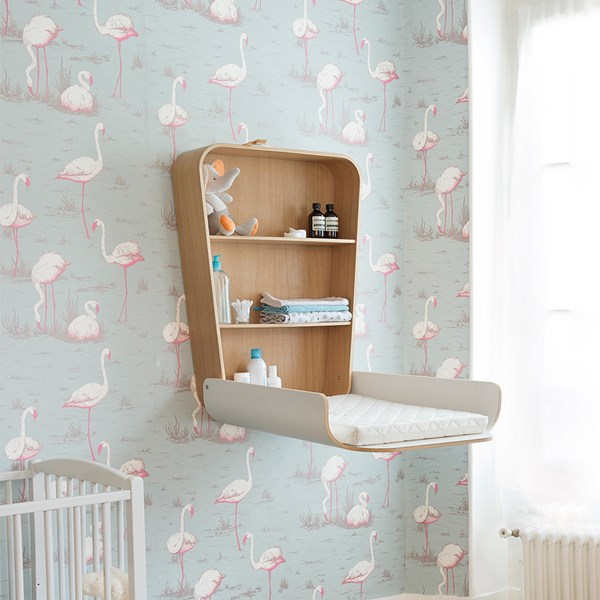 Changing tables come in varying forms. Some come equipped with shelves for use in organising diapers and other baby must-haves, e.g., ointments and baby wipes. Many changing tables also come with a comfortable pad where a parent can lay the baby as they change the diapers.
5. Storage Baskets
That big basket seated next to the baby's crib is much more than your ordinary piece of room décor. Baskets can be used to house burp clothes, extra blankets, and even hold the baby's toys.
Ensure that the storage basket is placed where you will need it the most: toys within easy reach for the child, burp clothes by the baby rocker, and blankets by the baby cot bed.
6. Dresser
The little one will normally go through several clothing changes in a single day. This is why you need to have a well-organised dresser in the nursery. An ideal infant dresser should come equipped with feature compartments and drawers for bibs, socks, and other tiny items.
7. Baby Mobile
Baby mobiles have for many years remained a baby room fundamental. They come in handy in helping to soothe the little ones to fall asleep and provide some entertainment when the child wakes up.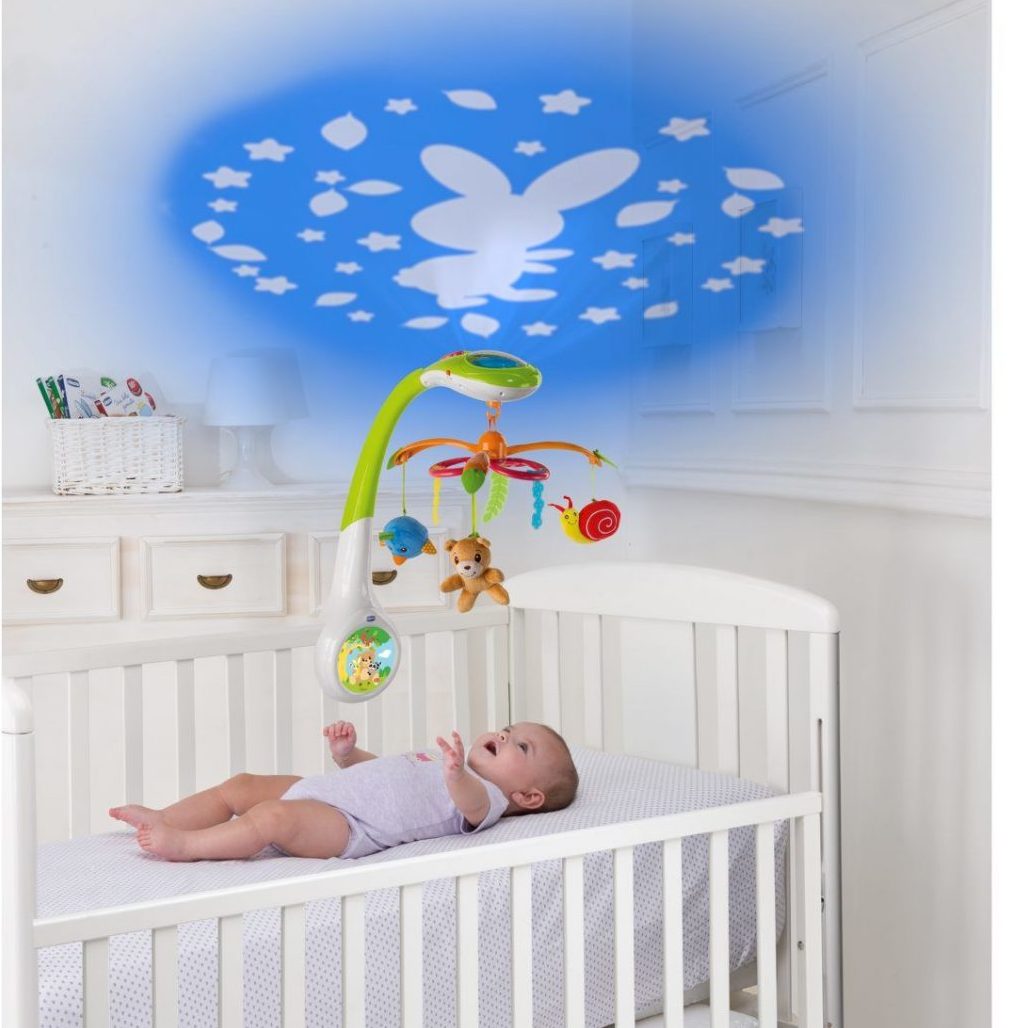 The mobiles come with varying features depending on where you bought them. Many mobiles will include moving figurines and a music feature. Others will contain calming nature sounds, mirrors, and dancing lights.
8. Rocking Chair
A glider or comfortable rocking chair for you to sit in while rocking and feeding the little one is quite helpful. Kids are easily soothed by the rocking motion provided by the glider or chair. The rocking chair will also provide a comfortable feeding spot for the baby.
9. Clothes Hamper
Considering the high number of cloth items that the child will wear, new parents will find that the clothes hamper is among the nursery room essentials that they can't overlook. Hampers come in a broad range of beautiful styles and varying materials.
10. Nightlight
There's no doubt that you will find yourself making many late-night visits to the nursery. For this reason, you will want to have access to a nightlight as the ordinary light may be blinding to the baby's eyes.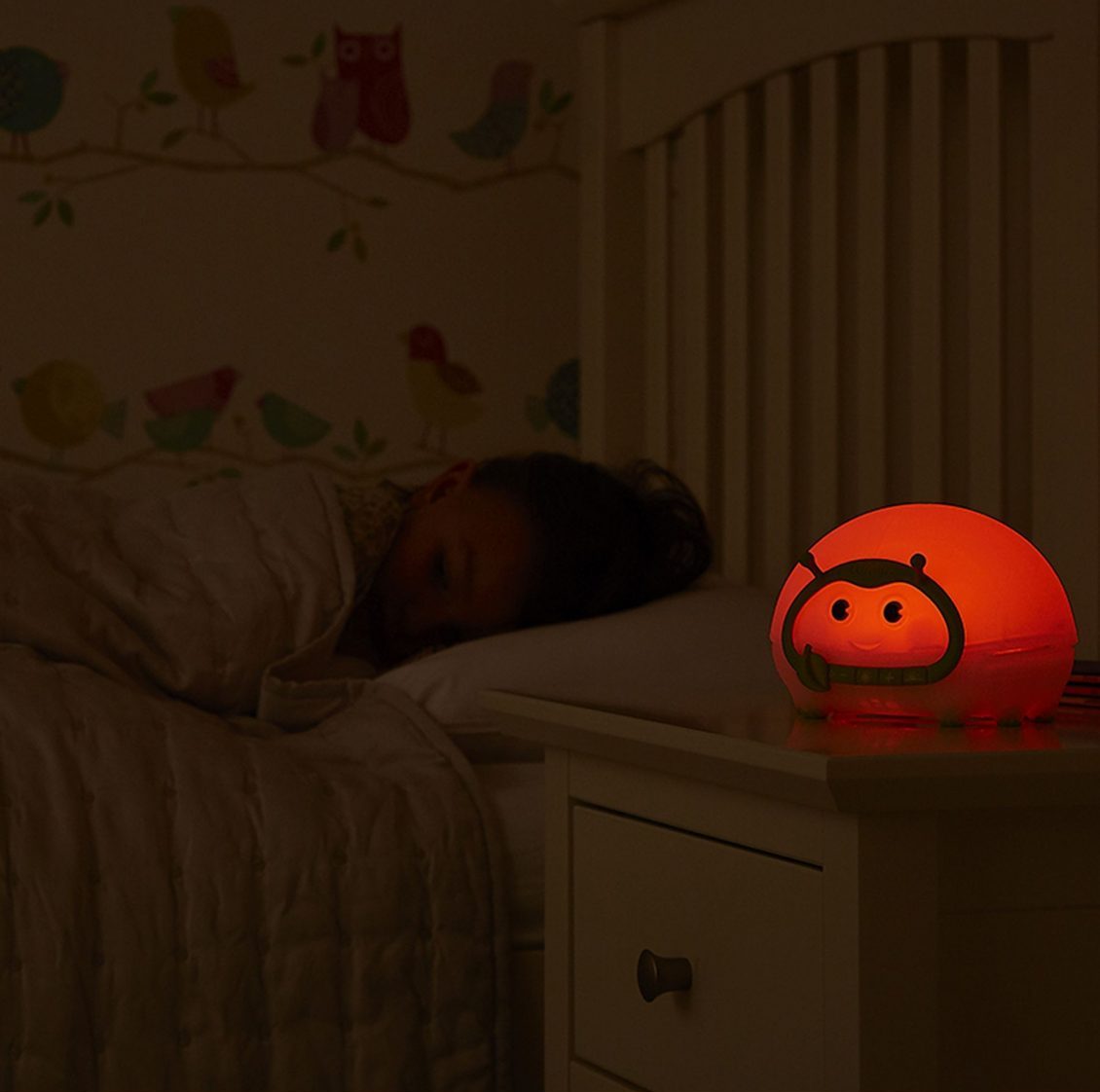 Rather than turn on the bright overhead bulbs, you could use the nightlight to change the baby's diaper and guide you when breastfeeding. The nightlight tends to be soothing due to its low lighting.
11. Make Use of Bold Colours and Patterns
If you are a lover of modern designs, you will be pleased to note that soft pastels aren't considered the best choices for a nursery room; according to Dr. Sears. The doctor states that:
"As a parent, the best way for you to stimulate their vision is through the use of light and dark complementary colours or black and white stripes. What does this mean for those soft pastels that were once a common feature in baby nurseries and toys? Even though the nice soft pastel colours will look pretty to a parent, they will not be able to do anything for the baby."
Dr. Sears goes on to add that:
"Studies have shown that white and black colour contrasts can register powerfully on the baby's retina, thereby assisting in sending strong visual signals to the little one's brain. A strong signal often leads to faster visual development and more brain growth."
You should note that black and white aren't the only colours that babies will be attracted to. As a parent, you can opt to use any bold and contrasting colours in graphic patterns. Some of the places you should consider including the pattern are:
• Area rugs
• Upholstery and other textiles
• A mural wall or wallpaper
12. Fully Commit to the Nursery Theme
When you are going through potential themes for the nursery, consider going with a bold theme. Once you choose your preferred theme, make sure to fully commit to it. Utilise different theme elements on the nursery walls as well as in the accessories placed in the nursery. This will help to accentuate your preferred theme.