Is somebody in your family nuts about nature?
Perhaps your dad is batty about birds? Maybe your mum loves spending time in the garden, or your significant other can't get enough of the Great British countryside…?  And if so, are you struggling to find them a thoughtful gift for Christmas this year?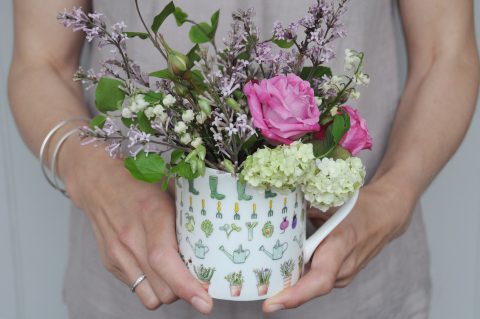 If you've answered yes to any of the questions above, never fear!  We're come to your rescue…  Below, you'll find a hand-curated list of beautiful gifts, each in keeping with the wildlife/nature theme.   Happy shopping!
Feed the birds…!
Boxwild sell beautifully presented gift boxes full of the essentials needed to feed the birds, including seed mixes, bird feeders, fat balls, seed scoops and more. You can choose to send a one-off gift box or treat the lucky recipient to an ongoing subscription.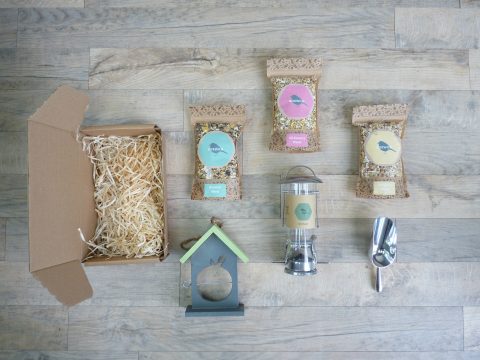 This is a really thoughtful gift for anybody who enjoys a spot of birdwatching from the comfort of their own sofa.
Boxwild blends the seed mixes themselves, each is designed to support and encourage garden wildlife.  Plus, the company donates 50p from each box sold to various wildlife charities around the UK, which is a nice bonus.
Pictured above:  Boxwild's Bird Feeder Gift Box for £28.
Make a Hedgehog happy:
Give a hedgehog a home this Christmas!  There are a number of different options available on high street, on eBay, on Amazon and in gardening stores.  If you look around, you can find some beautifully constructed hedgehog houses. Our favourite is this one by Wildlife World pictured below) and sold at Amazon.  It was featured on BBC's Autumn Watch too!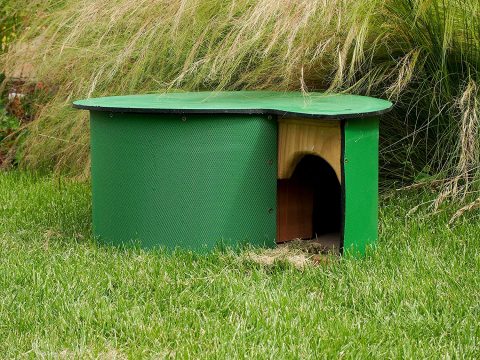 It is made from FSC (Forest Stewardship Council) certified timber.  Plus, the plastic lid and side panels are made from recycled agricultural waste, so this gift is also perfect if your intended recipient is eco-conscious.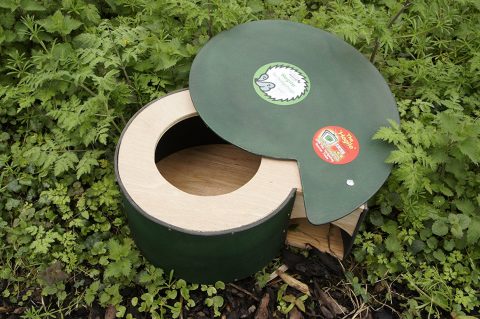 A bag or two of hedgehog food would make a thoughtful accompaniment too.
Fancy feeders:
This beautifully designed bird seed feeder is made from weather-proof clay. It's by Green & Blue and sold at Black by Design for £55. It comes in four stylish shades too: lime green, light blue (pictured), grey and white.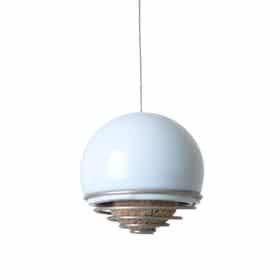 These bird feeders are designed to be practical and easy to use and clean, while beautiful to look at.  The birds enjoy their seed and your recipient gets a stylish accessory to hang in their garden. Perfect!
Does your gift recipient prefer vintage style over modern?  If so, one of these beautiful ceramic floral printed teapot hangers may better suit their taste.  These lovely, chintzy bird feeders cost just £11.95 at Idyll Home.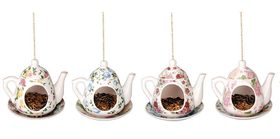 Sophie Allport goodies:
Sophie Allport is a really well-known British illustrator who produces home goods (including textiles, oilcloth, stationary, kitchenware, etc). inspired by nature and the English countryside.  She draws everything from prancing hares to clucking chickens; busy little bees to fabulous pheasants and more.  Any of her pieces would make a lovely gift for a wildlife lover this Christmas.
Pictured from left to right:
Gardening mug / bee mug & tray / swallow print mugs.
Sophie Allport is stocked widely, including at big retailers, including John Lewis and Not on the High Street.
---
Main Image Courtesy: Sophie Allport