Thailand needs little introduction as an exotic travel destination, a country of incredibly friendly people, full moon parties and inexpensive massages.
Nevertheless, stepping away from the well-beaten tourist track still allows for an authentic tropical adventure holiday.
Affordable accommodation is readily available and some of the best value lodges and cabins are within Thailand's many and varied national parks, but for greater flexibility and a more immersive nature experience, bring a tent. Campsites are well maintained and welcoming, always with clean showers and toilets and usually with a restaurant and or provisions store.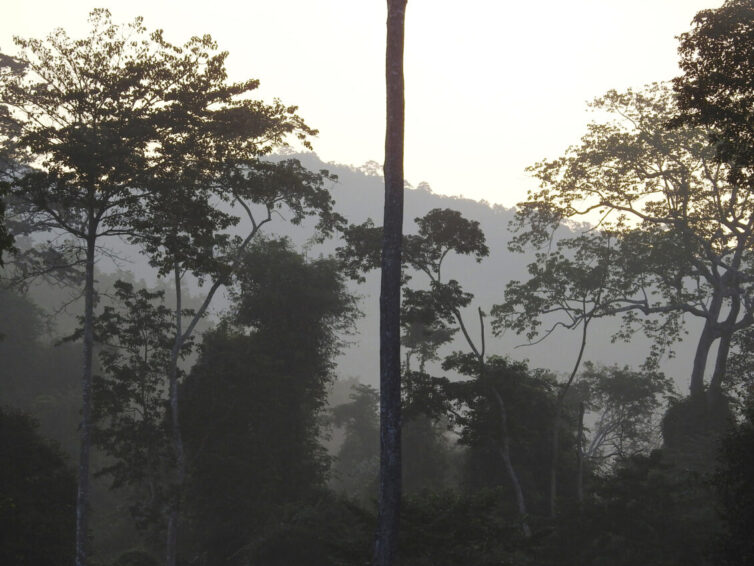 Getting around is also good value – from hiring scooters and bicycles to a reliable train network. Pleasant and uncomplicated hitch-hiking is also an option – people literally stop and offers lifts, even if you are just out for a walk!
Thailand is vast and tourist infrastructure does not predominate everywhere. Even close to Bangkok, there are some excellent wildlife destinations.
1. Within Bangkok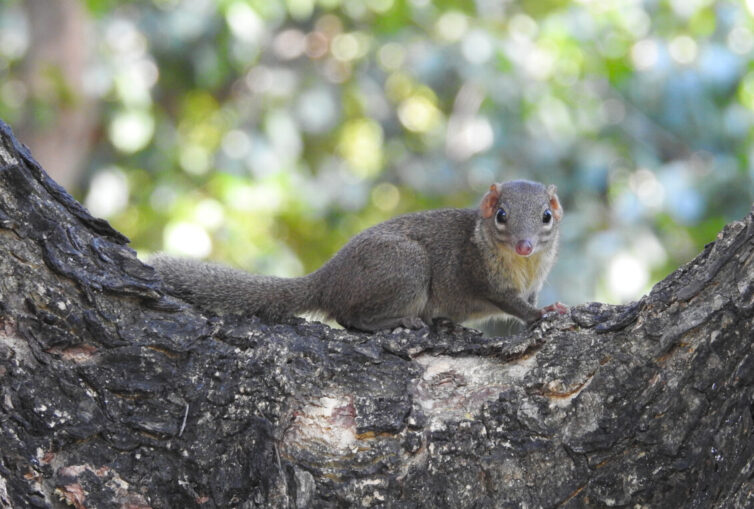 Large parks in Bangkok offer unexpected avian delights – sunbirds, orioles, barbets, hoopoes, pond herons, bulbuls and rollers are all easy to observe, as are the entertaining Variable Squirrels which come in a whole host of colours and patterns. At Chatuchak Park, delightful treeshrews are easy to see and at Lumphini Park many visitors are surprised by the enormous monitor lizards ambling amongst the pigeons and joggers.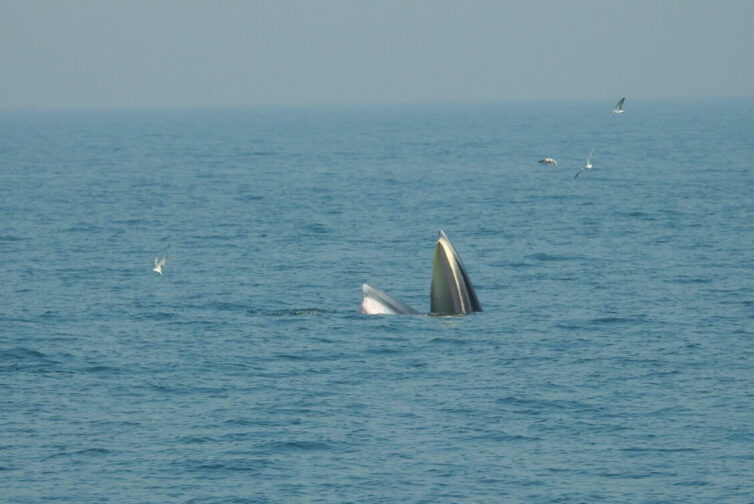 It is not widely known that Bangkok offers some world-class whale-watching. Several companies will take you out into the Gulf of Thailand in search of enormous and demonstrative Sittang (Eden's) Whales and perpetually smiling Irrawaddy Dolphins.
2. Khoa Yai
A very popular park teeming with wildlife including elephants, gaur, monkeys and even a few tigers. Birders will want to seek some local specialities, such as the exquisite Siamese Fireback and Coral-billed Ground Cuckoo.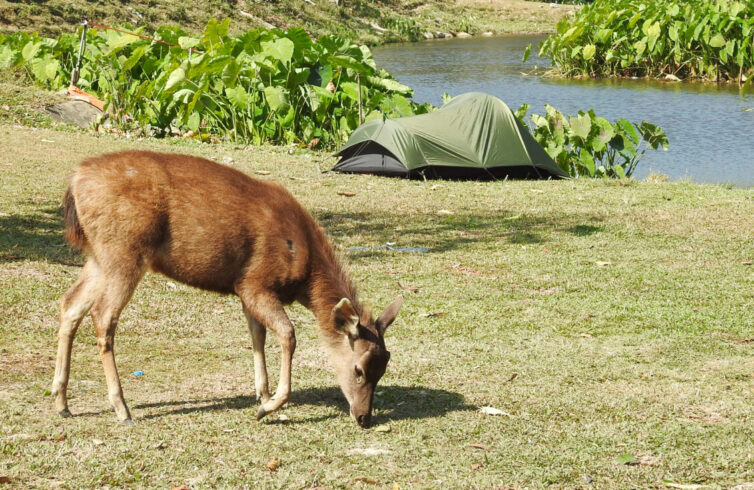 There are extensive hiking trails and excellent facilities. A word of warning – make sure your possessions are safe from the rather over-friendly Sambar deer!
3. Petchaburi and Pak Thale
For a charming non-touristic town offering a slice of 'real' Thailand, stay in Petchaburifor access to Pak Thale – an extensive area of saltflats attracting hundreds of thousands of shorebirds.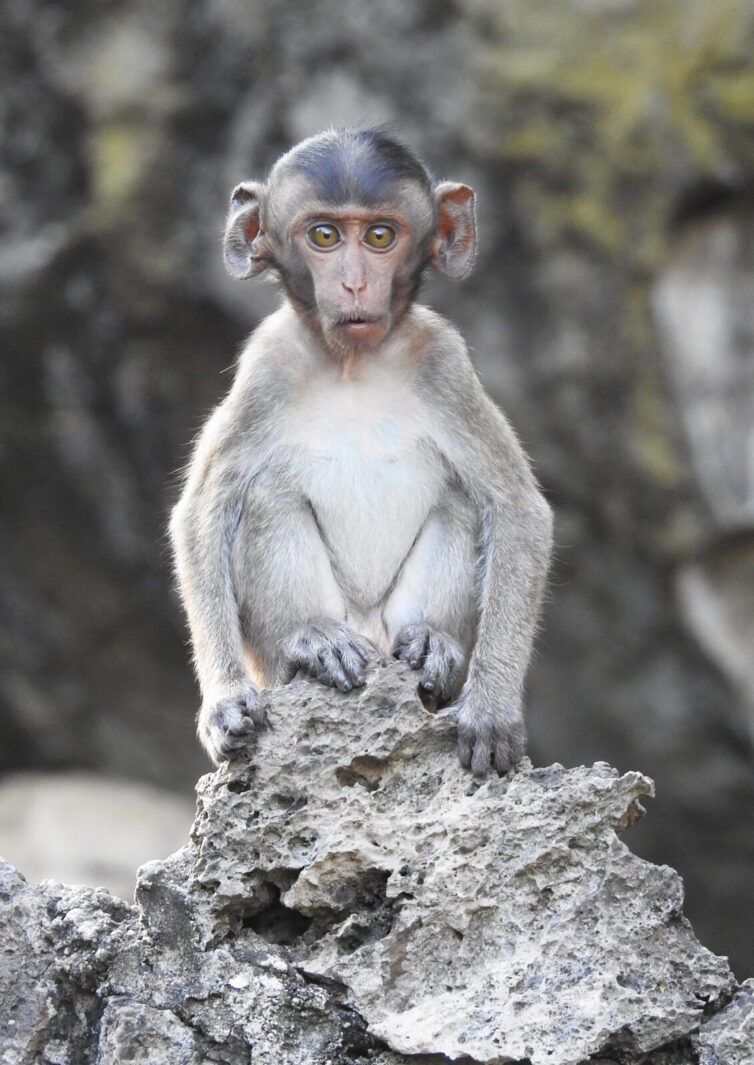 Amongst the curlews, godwits, stints and sandplovers are some genuine rarities including a handful of the critically endangered and extremely cute Spoon-billed Sandpiper.
4. Kaeng Krachan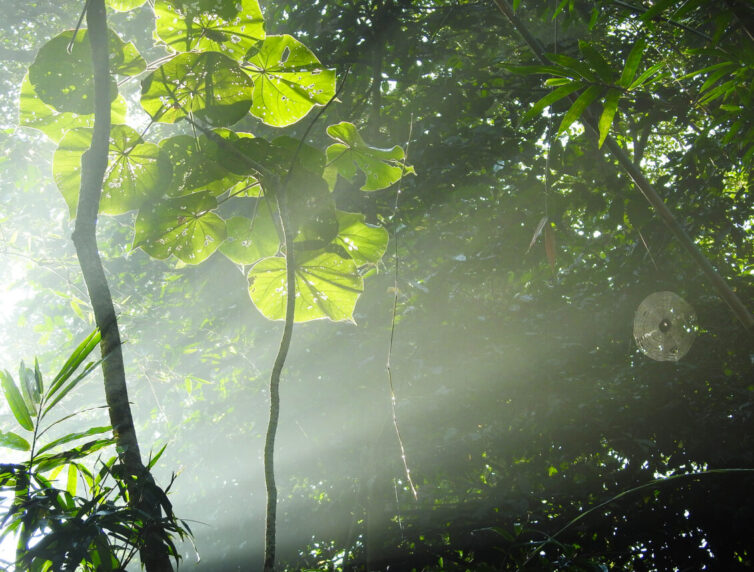 Thailand's largest national park, extending right up to the border with Burma looks like paradise. Think pristine tropical rainforest, gentle rivers and verdant hillsides inhabited by elephants, deer, gibbons, monkeys, leopards and over 400 species of bird.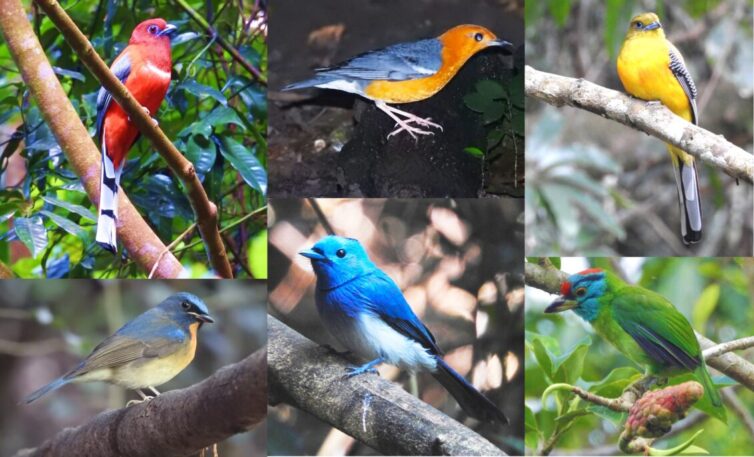 A good tip for viewing mammals in any Thai National Park is to locate where the camp restaurant leaves food scraps and wait there at patient sunset. At Kaeng Krachan, porcupines, jackals, civets, martens and even a Sun Bear were encountered this way.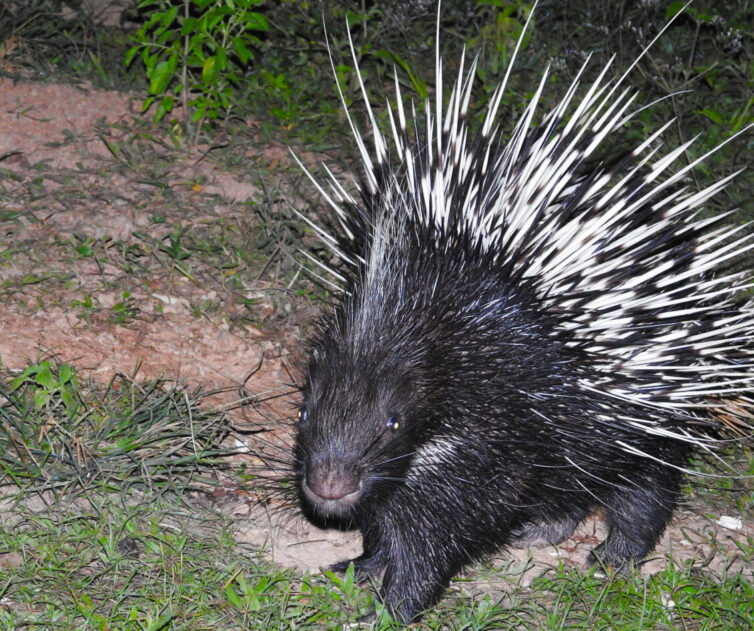 5. Kui Buri
North and inland from the sleepy beach town of Prachuap Khiri Khan is one of the best national parks for viewing wildlife.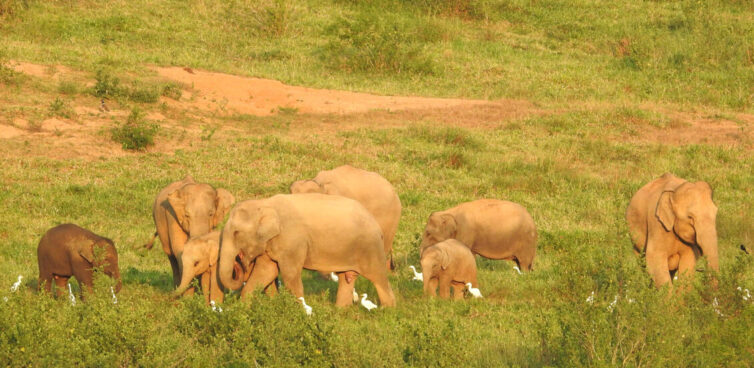 It is renowned especially for large groups of elephants and gaur. Within Prachuap Khiri Khan, the monkey temple at the north end of town is worth a visit for the views and the cheeky macaques.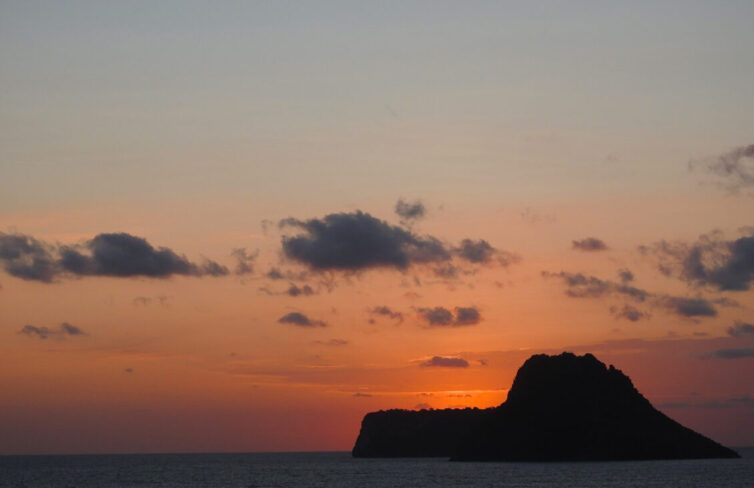 6. Erawan
An exquisite series of waterfalls and swimming holes in secondary forest full of colourful birds and primates.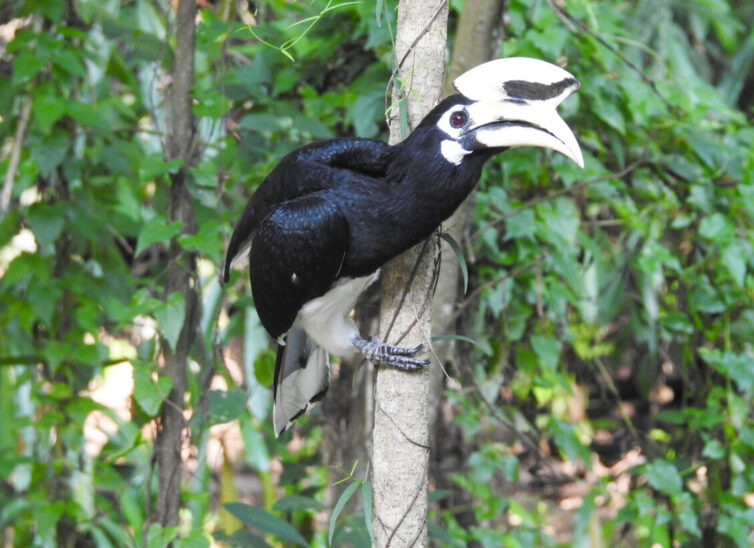 For full nature saturation and early morning swims, hire a cabin within the park. Access from Kanchanaburi, home to the River Kwai.
*Detailed list of birds in images from Kaeng Krachan
Top L-R: Red-headed Trogon (Harpactes erythrocephalus), Orange-headed Ground Thrush (Geokichla citrina), Orange-breasted Trogon (Harpactes oreskios)
Bottom L-R: Tickell's Blue Flycatcher (Cyornis tickelliae), Black-naped Blue Monarch (Hypothymis azurea), Blue-throated Barbet (Psilopogon asiatica)
All images by Andrew Tilsley at https://andrewtilsley.wixsite.com/artwork/photography