I think it's fair to say that the global pandemic has given people a new enthusiasm for holidaying closer to home.
If there has been a silver lining to lockdown restrictions, it surely has been the amount of people reconnecting with the landscape and rediscovering the pleasure of keeping it local. Add on to this, the huge interest currently surrounding re-wilding and the reintroduction of lost wildlife, this is certainly a great time to be out exploring. For me, 'local' is the north of England, so let's take a look at some of the best nature travel spots to visit in this diverse area.
1. Bempton Cliffs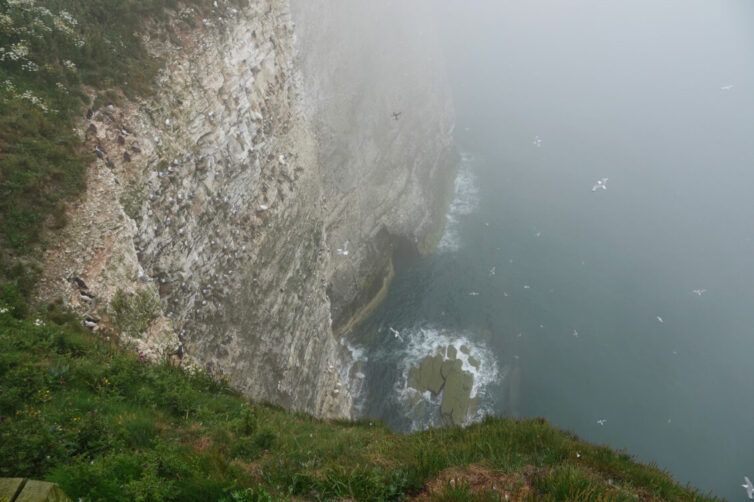 Situated on the East Yorkshire coast, this spectacular site is home to the biggest mainland gannet colony in the UK. It is an atmospheric place of towering cliffs and the cries of thousands of seabirds. An accessible clifftop boardwalk allowing close views of gannets, guillemots, razorbills, kittiwakes, Peregrine Falcons and the endlessly adorable puffins.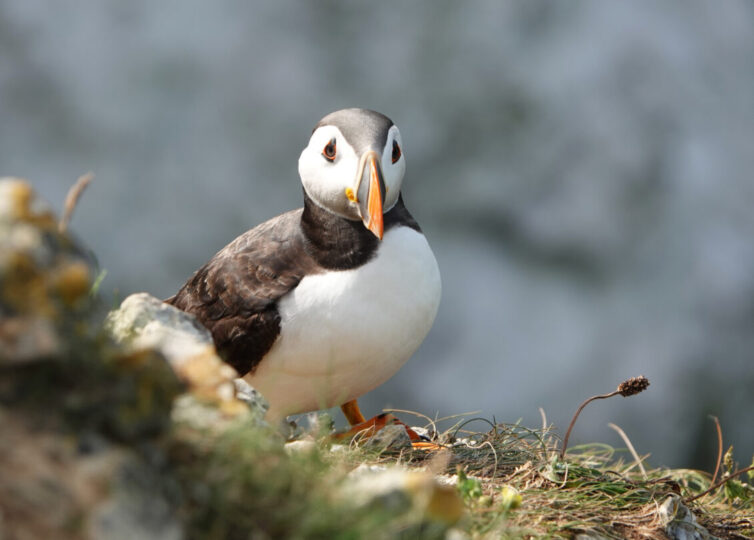 Inland is good for Barn Owls and Brown Hares and, further down the coast, is the famous migration spot of Spurn Point. Visit in late spring/early summer for baby seabirds and, if you are very lucky, Britain's only Black-browed Albatross, which has been visiting regularly for the last few years
2. Leighton Moss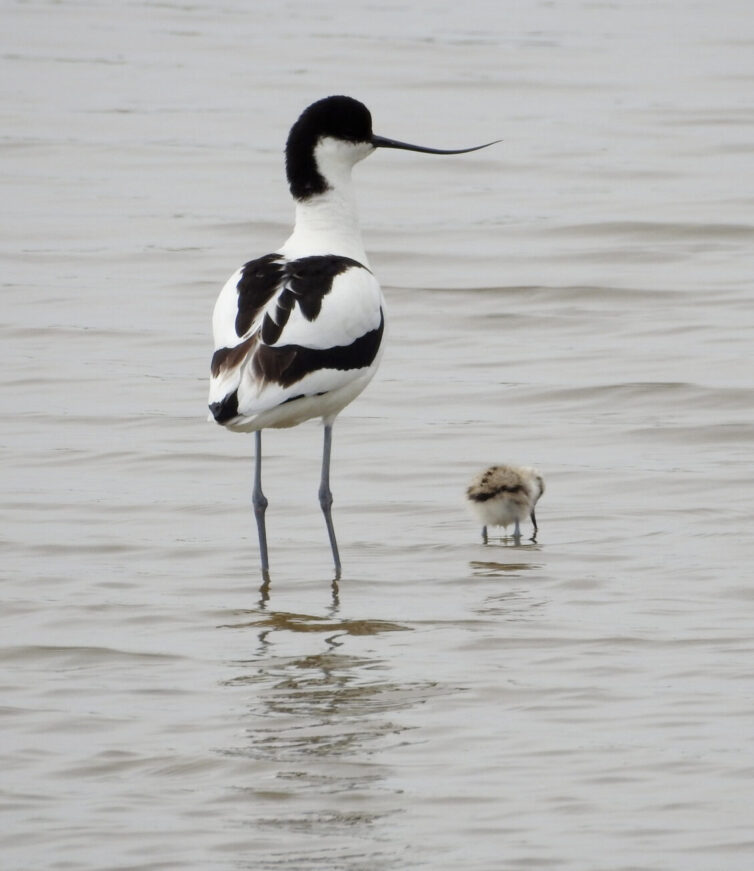 At the very edge of the Lake District lies the largest area of reedbeds in the north. This very accessible reserve is homes to it's own special 'big five': bittern, otter, Marsh Harrier, kingfisher and Bearded Reedling (usually known incorrectly as Bearded Tit – a name better reserved for insulting hipsters!).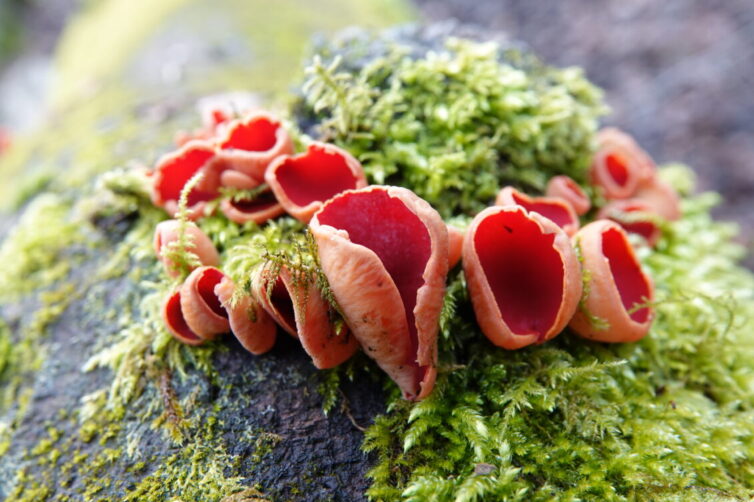 On a fine day in Autumn, it would be entirely possible to see all five plus lots more, but Leighton Moss is great all year round: booming bitterns in spring, avocet chicks in summer, thousands of waterbirds and a huge starling murmuration in winter. The surrounding areas and nearby Morecambe Bay are also deserving of an exploration.
3. Brockholes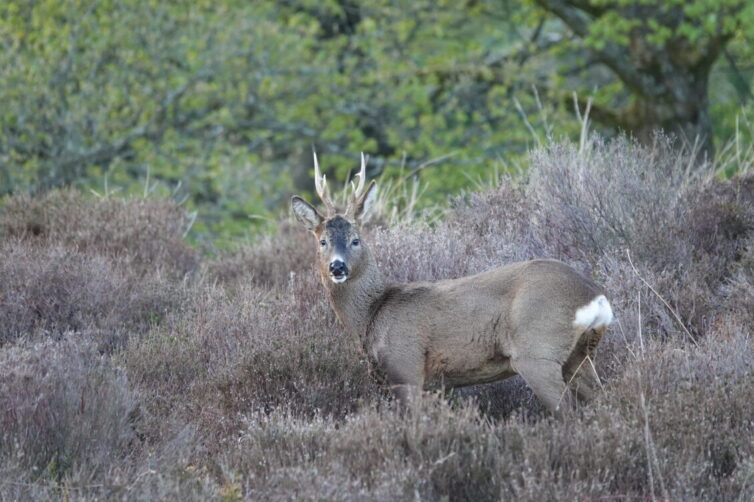 Near Preston is one of the best examples of a nature reserve on reclaimed land. Formerly a vast quarry, Brockholes is now a habitat mosaic, home to Sand Martins, waders, Common Terns, warblers, Roe Deer, owls, otters and a floating visitor village.
4. Fairburn Ings & St Aidan's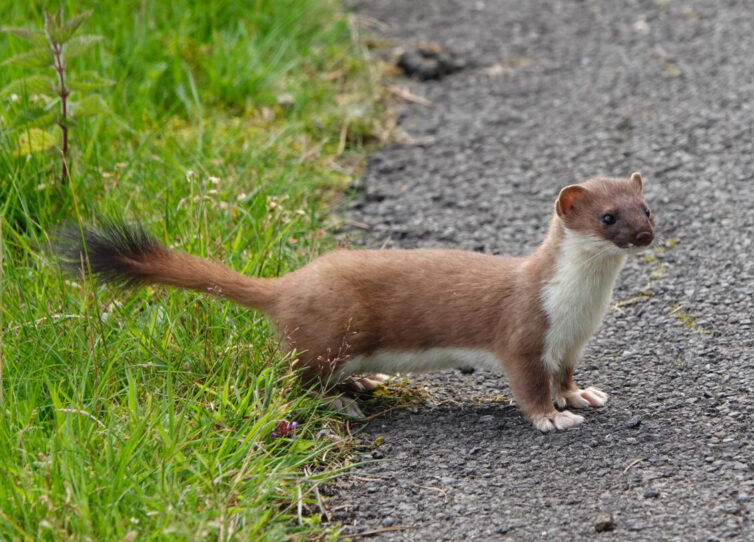 To the east of Leeds, in the Lower Aire Valley, is a network of nature reserves with some very special things to see. Miles of footpaths through beautiful landscapes will reveal rare Black-necked Grebes and the north's only breeding spoonbills, as well as avocets, Little Owls, deer and foxes. In winter, nearby Potteric Carr hosts one of the biggest and most breathtaking starling murmurations in the country – with around 100,000 birds.
5. Farne Islands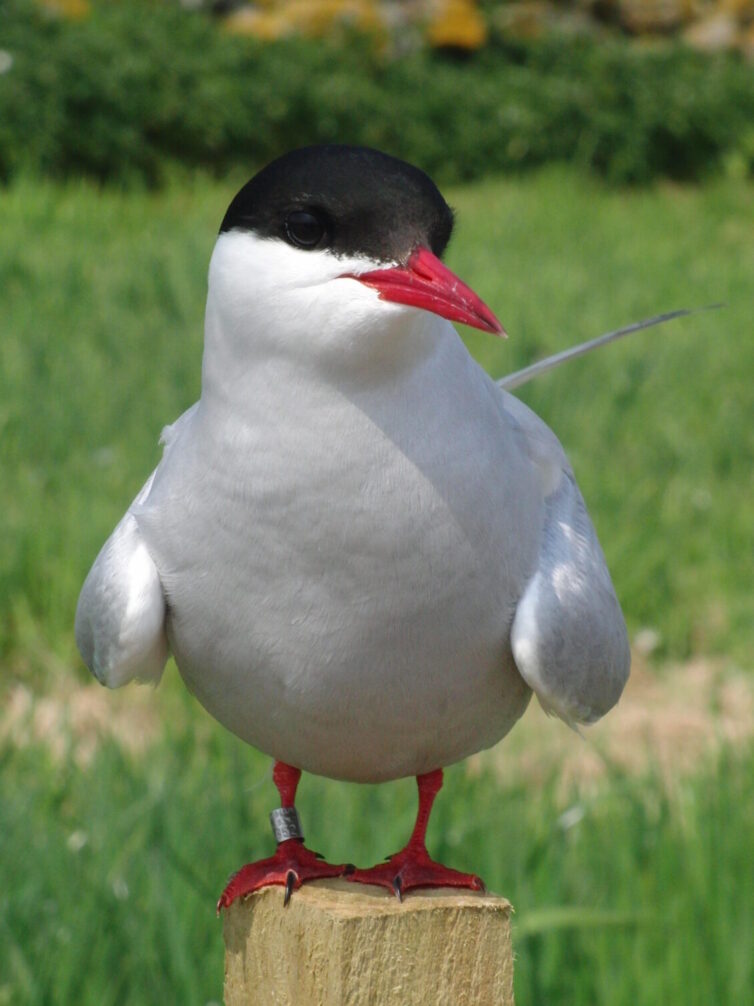 In international terms, Britain's greatest wildlife spectacle is considered to be our seabird colonies. The 20 or so islands of the Farnes are one of the best places to get up close to puffins, eider ducks, shags, guillemots, razorbills and also the lovable Grey Seals. Watch out for divebombing Arctic Terns – these plucky birds will not hesitate to take on a human in defence of their fluffball offspring! The surrounding area is steeped in history, both Lindisfarne and Bamburgh Castle are close by.
6. Dark Peak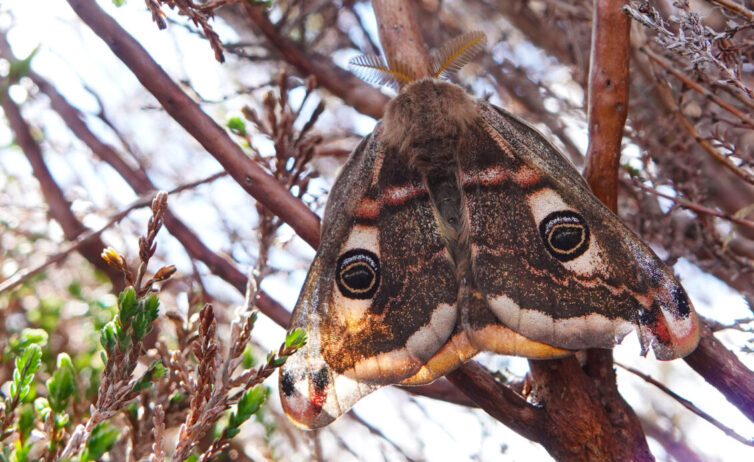 The wilder stretches of the Peak District, including Kinder Scout – its highest point – edge into the north of England. Windswept moorland walks offer amazing landscape views and close encounters with curlews, Mountain Hares, Short-eared Owls, Ring Ouzels, Golden Plovers and much more. Sadly, the stunning Hen Harrier is no longer a regular sight in this area due to the illegal activities of gamekeepers and other anti-wildlife interests. Thankfully, a more enlightened mood seems to be settling on our moorland habitat, suggesting appropriate biodiversity may be restored in the not too distant future.
7. Formby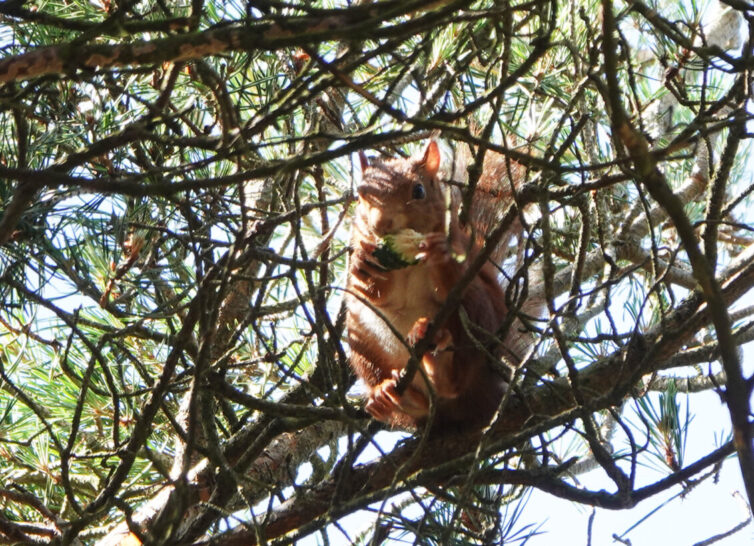 A stunning area of pine woodland, sand dunes and beaches on the Sefton Coast, home to two charismatic but regionally endangered species: Red Squirrel and the Natterjack Toad. Head north up to coast to Marshside or south to the Wirral for hundreds of thousands of waterbirds.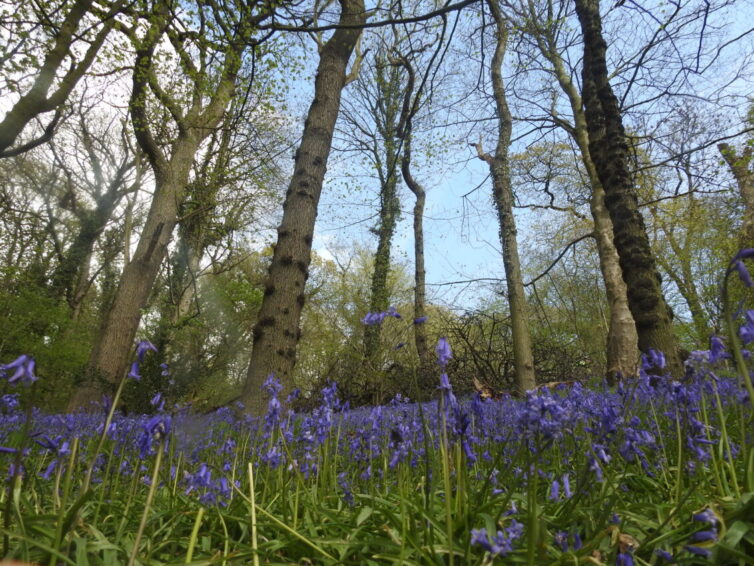 Bluebell (Hyacinthoides nonscriptus) displays are a sp-ring feature throughout the region
Featured Image: Long-eared Owl (Asio otus). Five species of owl, including Long-eared Owl (Asio otus) can be seen across the north of England – Image By Andrew Tilsley Photo By Andrew Tisley (https://andrewtilsley.wixsite.com/artwork/photography)