Camden as the alternative music, shopping, and cultural centre of London, has its own fair share of tourists every year.
As a beautiful city in London, it's unsurprising, seeing as many famous tourist sites ranging from Camden Lock to numerous colourful markets make your vacation in this scenic city truly worthwhile.
Do you wish to visit Camden for your vacation? It'd help if you learned how to pack for the trip. Fortunately for you, here's an ultimate guide to packing for your vacation.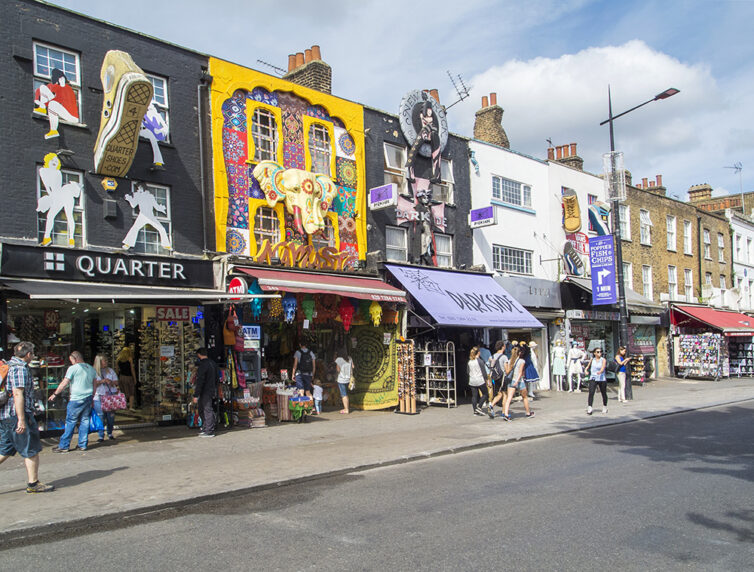 If flying from abroad you've probably bought air tickets, decided on attraction sites in the city, and booked your accommodation. The only thing remaining is packing but, do you know what to carry on your trip.
What are the essentials you must pack? You'll need to create a checklist and ensure you tick them all to avoid looking like a lost child on the streets.
The following are must-have travel essentials to enable you to enjoy your trip as you planned. Some of the items you'll pack might depend on factors like your estimated budget, the purpose of travel, weather, and the number of days you plan to spend.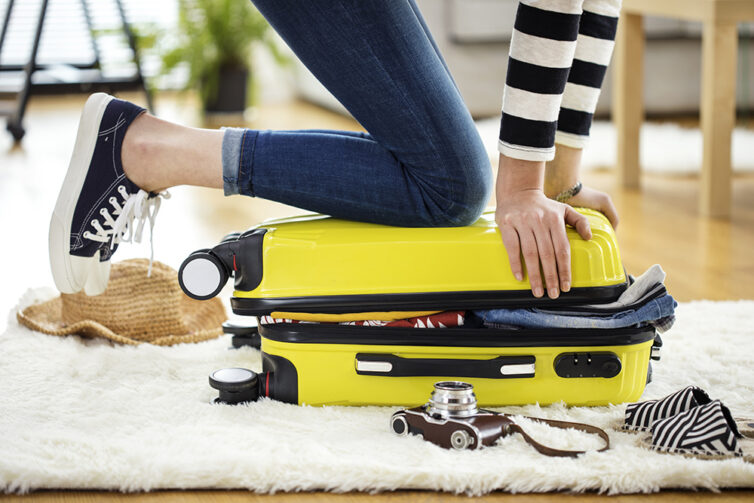 Let's dig in!
1. Make a List
Regardless of where you wish to visit, always make a list of everything you need to bring along, from your socks to your toothbrush. List each day you'll spend in Camden and assign clothing and accessories for them. Once you've made your list, look for a suitcase.
2. Choose Your Clothing Wisely
While you can't carry your whole wardrobe to Camden, you can still look terrific by choosing your clothing wisely. Choose clothes that you can easily pair with other wears in your bag, like a plain button-down shirt.
Also, pack heavy wear seeing as the weather in the UK can change quickly. Add layers, such as Cardigans, plus two heavy shirts. Don't forget to pack the best, seeing as you'd be seeing them in videos and pictures for years.
3. Take The Smallest Suitcase
Ensure everything you need for the trip fits into your suitcase. While you wouldn't want to leave empty spaces within your suitcase, don't overpack to the point where you will have to site on your luggage to close it.
Don't forget that you'll have to go through airports throughout your journey. If you can't take your bag as carry on luggage, then you've probably packed too much.
4. Only Three Pairs of Shoes
Three pairs of shoes are sufficient. Consider picking one dressy pair of shoes for evenings out, one comfortable shoe, such as a slip-on for the plane, and lastly, what you'll be comfortable wearing for sightseeing.
Also, ensure your shoes match well with the clothes you're taking on the trip.
5. Pack a Souvenir Bag
It'd be best to pack a folding bag in your suitcase for when shopping in Camden. This bag will enable you to carry all your souvenirs purchased during your vacation.
When it's time to go home, carry the bag on the plane with you; using this bag serves two purposes: your souvenirs won't be crushed in your luggage, and you won't need a bigger suitcase (check first that your airline alloughs an extra bag).
6. Mix Up Your Suitcases
Suppose you're travelling with a spouse, consider mixing up your clothes in each other's suitcases. That way, if the airline loses one bag, you'll still have some clothes left in the other bag.
Be present when anyone is helping you pack your bags; that way, both of you know what's in each suitcase.
7. Pack What You Need
Airlines are currently cracking down on luggage size, so ensure you've got what you need. Don't pack items you don't need and end up having to pay extra.
If you can, pack only the barest minimum to avoid carrying more than two suitcases. Also, note the items in each bag so that you can quickly discover what you need to replace if you lose one of the suitcases.
8. Your Birth Certificate and Passport Copies
Before embarking on any international trip, ensure to make copies of your birth certificate and passport. You'll need the original passport while travelling. However, pack the paper copies of both documents in your luggage. You'll find them invaluable if you lose your passport.
9. Keep Specific Items With You
While travelling, you'll need to carry certain items with you. For instance, electronics such as laptops and cameras shouldn't be in your luggage. Ensure to pack them in your handbag and carry them yourself.
10. Plug Adapters
One thing you mustn't forget to bring along is your plug adapters, seeing as plug outlets in Camden and the rest of the UK are different from places like the US.
Depending on where you're visiting Camden from, you might also need a voltage converter. These items are easy to purchase online before you go on holiday. However, if you're visiting Camden from America, you won't need the voltage converter since you can effortlessly use most American electronics with a plug adapter in the UK.
Things You Can't Pack
There are some restrictions to what you can bring into the UK. For instance, you can't bring in fresh fruit, raw meats, fresh vegetables, and unpackaged foods.
Water bottles, perfume, lotion, and cosmetics in your carry on bag aren't allowed over 100ml for security reasons. Thus, you'll need to check with the airline you intend to fly with if you're unsure what items you can bring with you.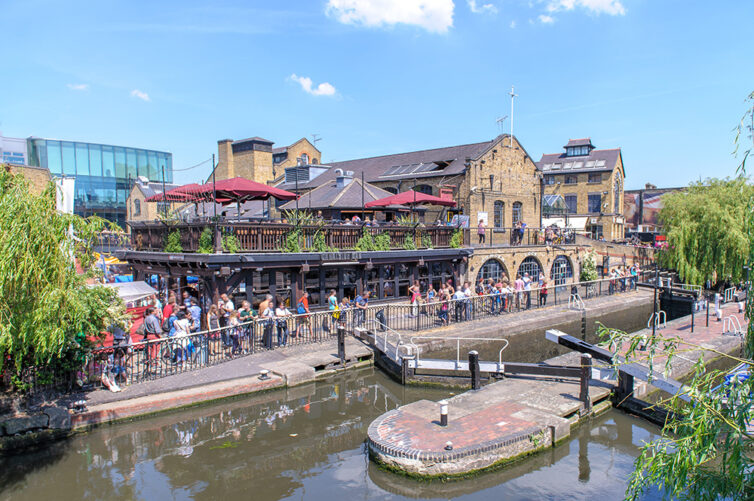 A Little Bit About Camden
Due to its alternative vibe, Camden is known for its street performers, famous markets, and live music venues. There are also gorgeous green spaces to enjoy picnics and picture-pretty canals with bars and restaurants situated along the edge.
Camden town's world-class tourist attractions are famous across the globe and are often free to visit, such as the Camden Lock and various markets.
Colourful characters, music fans, and performers adorn the streets, which makes walking around very enjoyable. Although like the weather in the rest of London, Camden weather is often unpredictable so, you'll need to consider the weather when packing clothes for the trip.
One thing you must do while planning a vacation is to look for accommodation. I'm sure you wouldn't want to wait till you reach your destination and have to run around looking for a place to stay.
Camden is filled with great accommodation options ranging from hotels to Airbnb living options. If you intend to stay longer and need a great and easily accessible place located in the centre of town, consider accommodations like the Selina Hotel Camden NW1.
Regardless of the option you choose, focus on enjoying your stay throughout your vacation duration, as there are many spots to explore.
Summary
Camden is a beautiful vacation city in London that you won't forget in a hurry after your first visit. However, as a first-time visitor, you need to pack right. Hopefully, from this packing guide, you'll know what to pack