This July, we're celebrating earthy brown, a calming and sophisticated shade drawn straight from nature.  This modern colour will bring a touch of friendly warmth to any room.  
So, is brown back?
Of course, brown interiors had a big moment in the 1990s.  30 years ago, it was pretty common to see walls painted in tan with furniture and accessories in varying hues of brown.  But rest assured, today's brown colour palette is a touch more refined. Walls are decorated in soft grey, creamy ivory or neutral beige while darker earthier tones are brown reserved for furniture, furnishings and feature walls.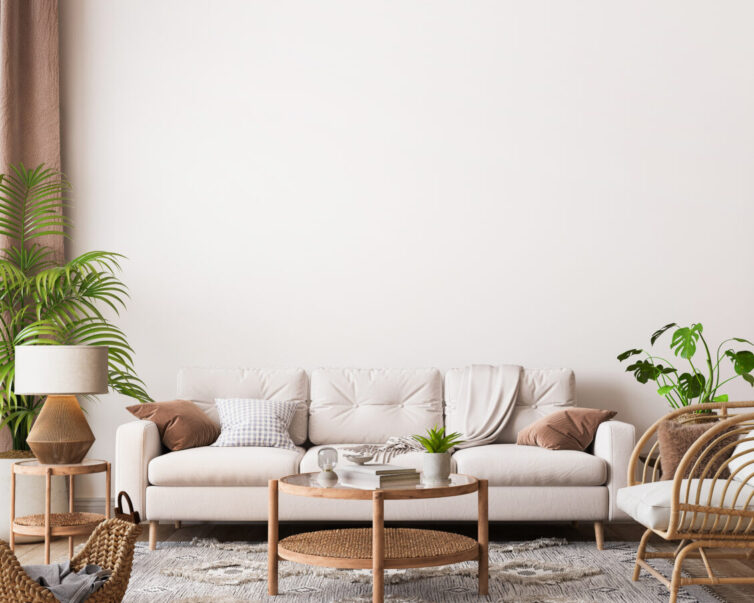 Adding colour to your brown interiors:
Modern brown rooms will often feature a subtle pop of colour that's carried throughout. Perhaps a flash of yellow in a piece of artwork, a dash of blue on the glaze of a decorative vase or a fleck of red in a rug.
Brown is such a versatile colour, it'll work with almost any hue. Simply look to the great outdoors for inspiration: think deep, rich leafy greens or subaquatic shades of turquoise and aquamarine. Or, gather inspiration from your garden by adding hints of sunflower yellow, azalea pink, marigold orange or plum purple. 
Expect Down to Earth to be a popular trend through Autumn/Winter 2021 and beyond.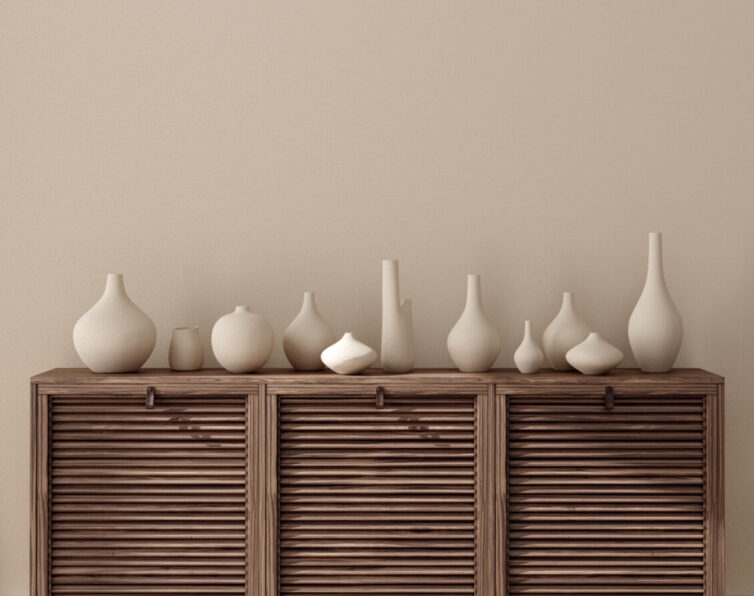 Looking for inspiration?  We've selected a few of our favourite products from the high street and shared them below:
Get the look in your home:
Elina 12-piece Reactive Glaze Dinnerware Set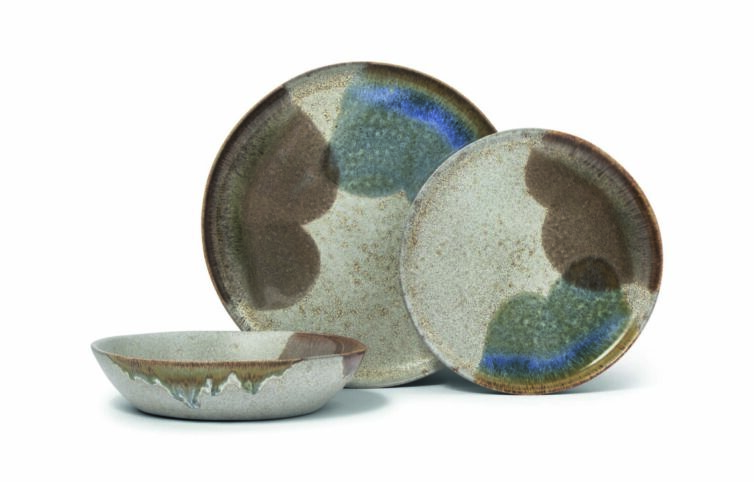 Planning to use the Down To Earth theme in your dining room? Consider laying your table with this stunning mottled brown and blue dinnerware set from made.com. Then carry the blue theme throughout the room. This stoneware set is handmade and hand-decorated by artisans in Portugal.
View it at made.com. (Now £85, was £119).
---
Monstera Large Palm Leaf Print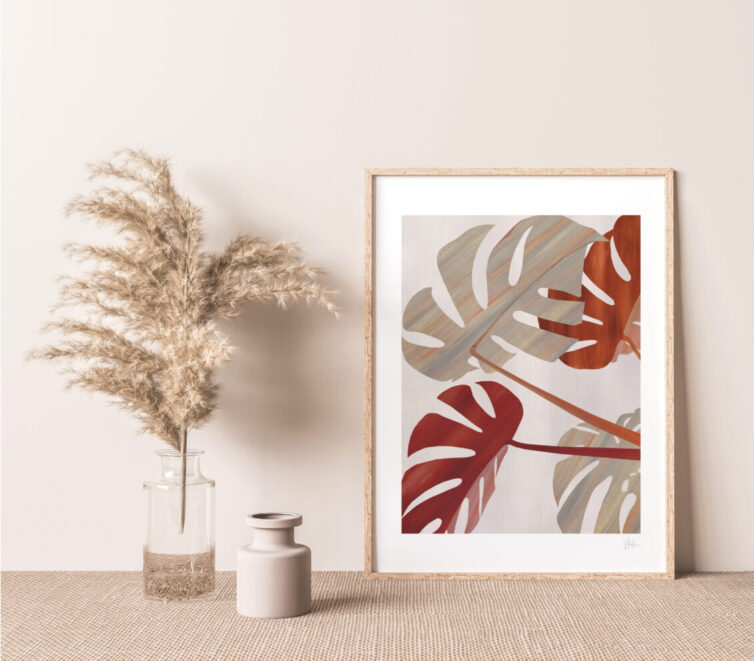 We love this contemporary print, which features monstera leaves in earthy brown and rust shades printed on a neutral background. It'd work in nearly any room of your home. Though, we can see it adding a tropical touch to your living room.
You can find it at violetsprinthouse.com (from £18. A range of sizing and framing options available).
---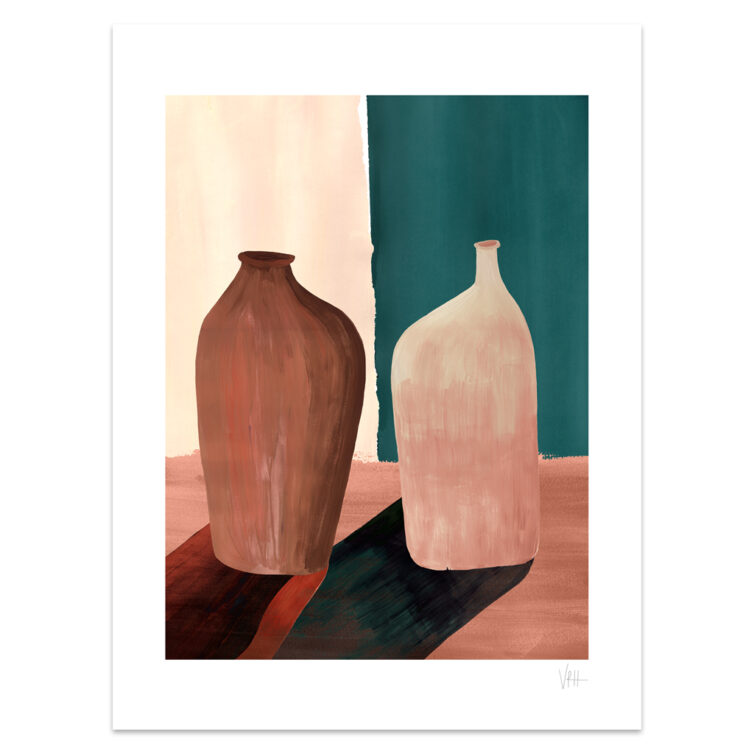 Bold Minimalist Contrast Vase Print
Another great piece of artwork from Violet's Print House. This abstract still life piece features a mix of earthy and rusty brown shades with a shot of deep teal. It'd look fantastic paired with an accent chair in the same blue-green hue.
Shop this print at violetsprinthouse.com (from £18, multiple sizing and framing options available).
---
Makaila Log Carrier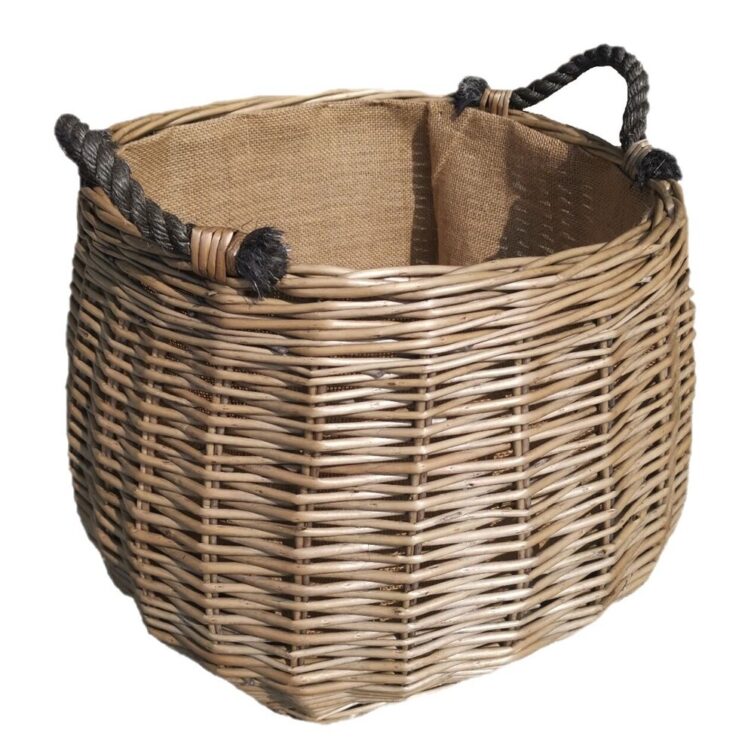 This attractive storage basket features a hessian lining and rope handles. It's made from willow wicker and rattan with an antique wash finish. Use it to store anything from logs by the fire to shoes at the bottom of your stairs.
Available from Wayfair.co.uk (now £93.99 was £98.99).
---
Catana Round Side Table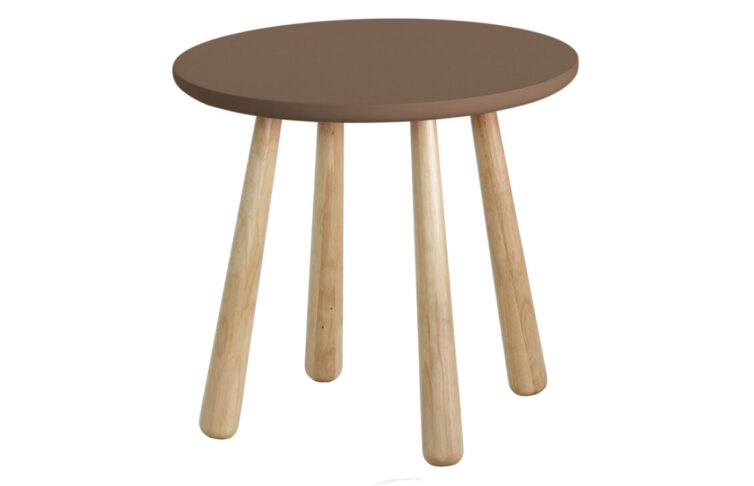 This stylish side table features natural wooden legs and a contrasting earthy brown top. It marries contemporary stylish with retro design, giving this piece a wide appeal.
It's currently on sale at outandout.com (now £25, was £49).
---
Thorndown Otter Brown Wood Paint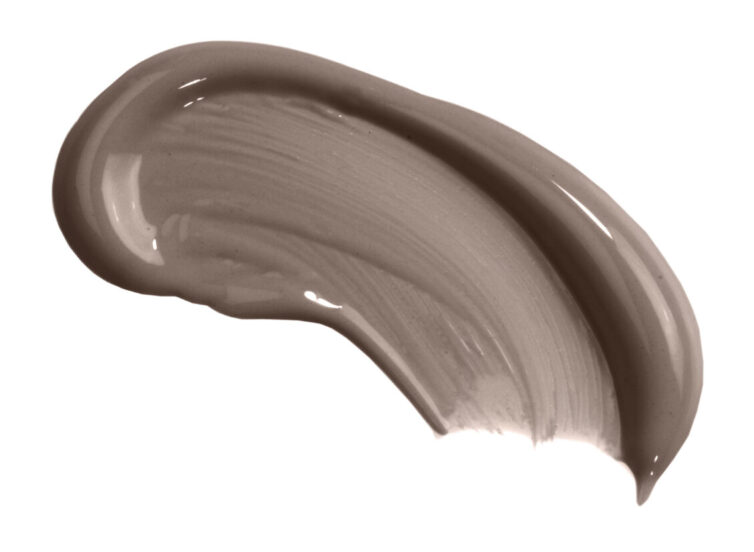 Use this wood paint to upcycle an old piece of furniture to fit in with your new colour scheme. Use this soft beige-brown wood paint to give a cupboard, wardrobe, table or sideboard a new lease of life.
Available from thorndown.co.uk. Sample pots start at £5.