Get ready for summer by giving your bathroom a botanical makeover! Can't get abroad this year? Sick of staring at the same four walls each morning as you bathe? Why not transform your bathroom into a tropical paradise?
Bring the outdoors inside by incorporating nature-inspired textiles, floral prints, leaf motifs and exotic foliage into your bathroom.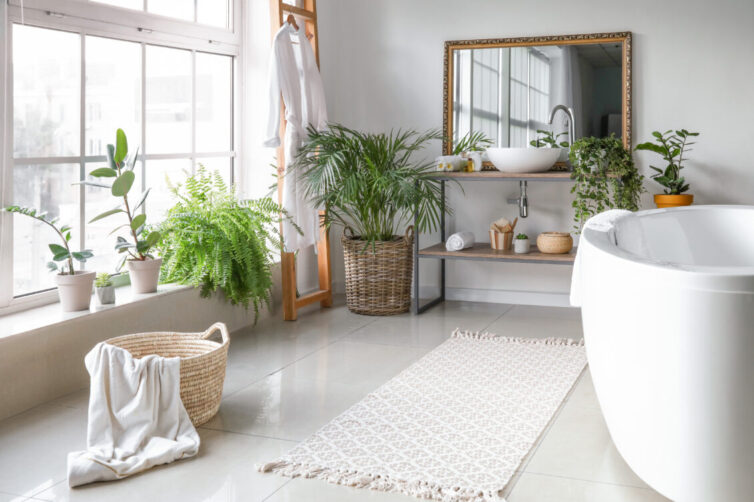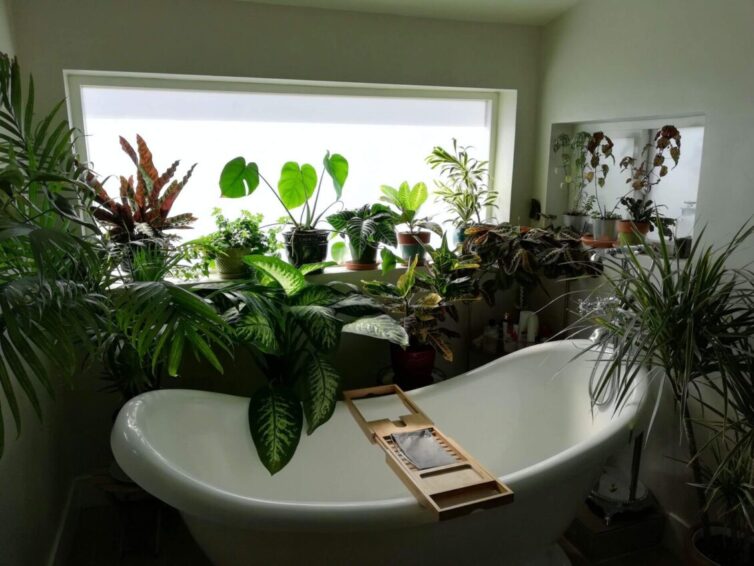 Which plants grow well in a bathroom?
Plants are the foundation of every brilliant botanical bathroom! There are a lot of plants that thrive in the bathroom thanks to its relative humidity. If you're looking to order some for yourself, here are our five top choices:
Peace Lily – Lovers of low light and humidity, peace lilies grow well in the bathroom. Its pretty white flowers and green glossy leaves make this a highly desirable plant.
Orchid – Known for distinctive blooms that come in an array of pretty colours. Another plant that loves humid conditions. The bathroom is the perfect growing environment for the orchid.
Boston Fern – This leafy green houseplant is native to subtropical and tropical rainforests, which is why it thrives in humid and warm environments.
Spider Plant – A perennial plant that is native to tropical and southern Africa. It has been popular since the Victorian era and is very easy to grow.
Tillandsias – There are 650 different species of Tillandsia air plants. They grow anywhere but soil—they love growing on rocks, shells, bark and other plants for instance. They are native to more humid climates than our own, which is why they excel in bathrooms.
Not green-fingered? Could kill a cactus in a desert? Don't know your aloe from your elderberry? Perhaps faux foliage is the best choice for you. The good news is, there are lots of options available to choose from on the high street. Here are four our favourites: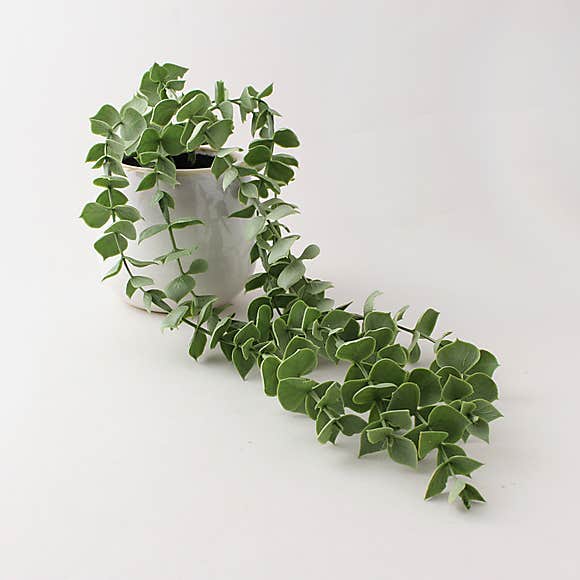 Artificial Trailing Eucalyptus in Reactive Pot, £8 from Dunelm; Peony Artificial Ferns in Marble Pot, £195 from John Lewis; Artificial Paradise Palm Tree, £35 for 90cm size from Blooming Artificial; Artificial Yucca Tree, £85 from Oliver Bonas.
Botanical Bathroom Accessories
Now it's time to add the perfect finishing touches to your botanical bathroom. Shop our edit below:
---
---
16cm Green Leaf Vase
A dark green glass vase decorated with leaf impressions. It would look gorgeous placed on a wooden shelf. Display as is or fill with a spray of white blooms.
RRP £14.99 by Gisela Graham (various stockists).
---
Bamboo Leaf Hook
Hang your towel from this leaf-shaped hook made from bamboo. It's the perfect back-of-door accessory for a botanical-themed bathroom. Measures: 12 cm x 11 cm x 42 cm.
RRP £22,99 from Sunday Living.
---
Kew Botanical Prints – Set of 2
Feel the soothing presence of nature in your bathroom with these charming botanical drawings. The detailed prints resemble pressed flowers and have real vintage charm. The fir wood frame compliments the faded canvas perfectly.
RRP £95 from Sweetpea and Willow.
---
Rainforest Towels
These towels feature prints of plants found in the rainforest: palms, bamboo, and ferns. They're beautifully layered in different colours against a contrasting background for a striking design.

Crafted in 100% cotton velour, these luxuriously soft towels come in three sizes: hand, bath and sheet.
RRP from £11.20. Shop at Clarrisa Hulse.
---
Leaf Green Tropical Shower Curtain
The vibrant tropical leaf print on this water-repellent shower curtain won't leave your bathroom feeling boring! It's made from soft-touch polyester and includes chrome copper eyelets and a weighted hem.
RRP £8 from Dunelm.
For more inspiration check out our bathrooms or house plant section.