Bye-bye, big blousy peonies. Eucalyptus, you're over. 2021 is the year of the dried flower bouquet. Open up Instagram or visit Pinterest and you'll see what we mean: preserved plants are everywhere!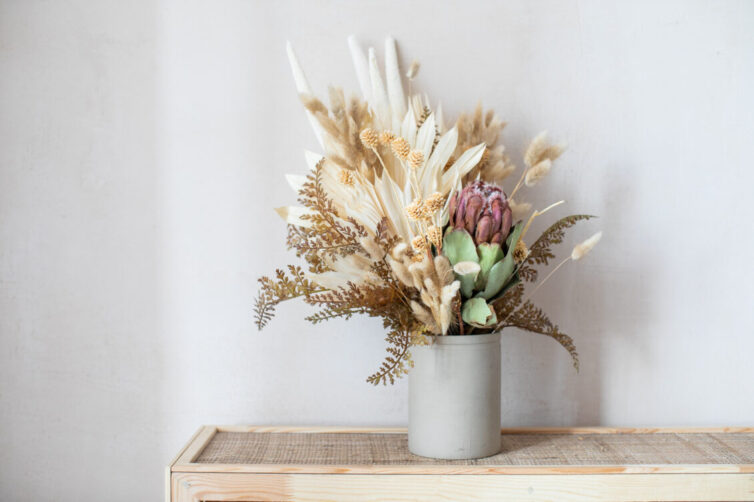 Dried flowers are a great alternative to real flowers because they don't require water or maintenance. They're also an eco-friendly and sustainable choice. You won't rack up the air miles flying tulips over from Amsterdam every other weekend. Nor will you pollute the planet with plastic by binning your faux flowers once they've reached the end of their lifespan. Dried flowers will last you for many years and look great until it's time to add them to the compost, where they'll biodegrade.
Plus, they look fantastic. Dried flowers have that rustic, natural, boho vibe that's on-trend right now.
Looking for a little inspiration? Want to try this trend in your home? Not sure where to shop? Check out our edit. We share 9 bunches of beautiful dried blooms below:
We love this dried Craspedia with its playful pop of mustard! Its striking colour will look great in contrast against a dark wall!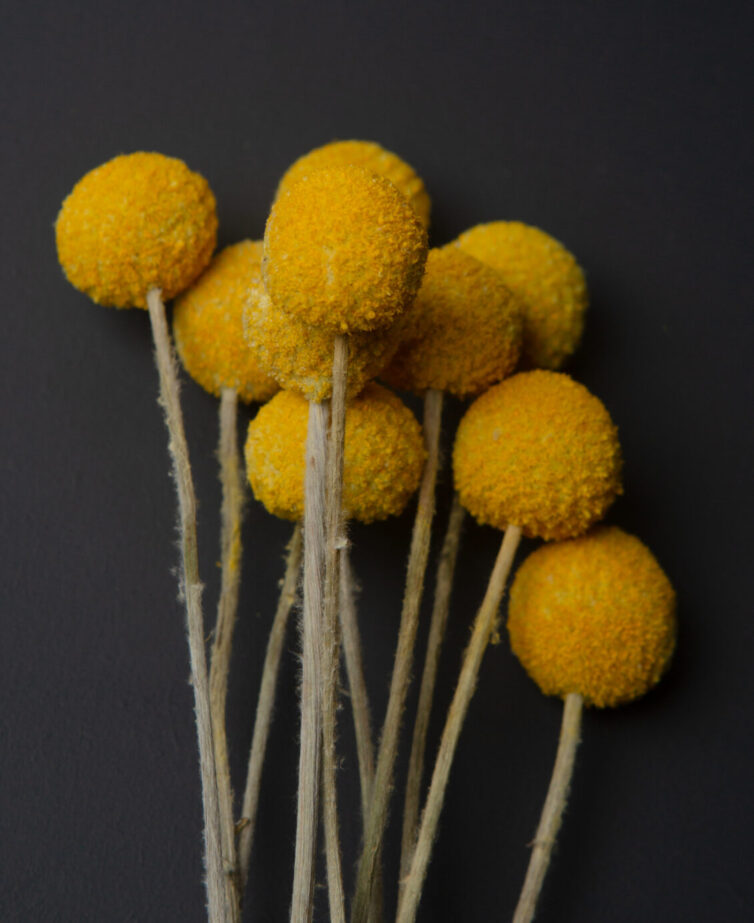 This white Broom plant is a great alternative to fresh flowers. Its vibrant white flowers and creamy stems will make a really striking decorative centrepiece.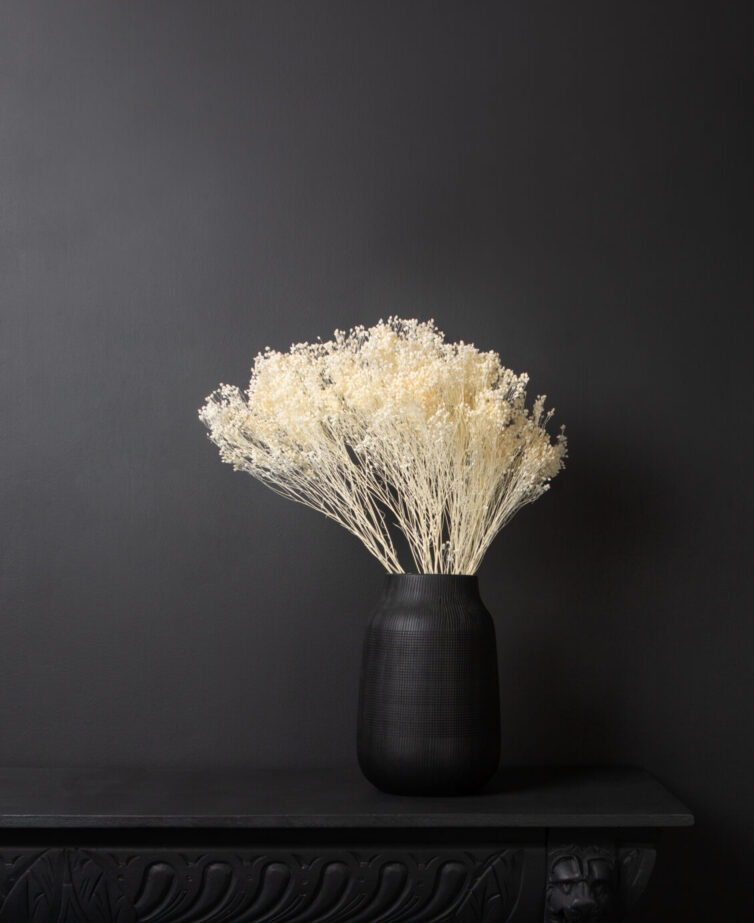 3. Dried Poppy Heads, £10, by Hudson Home
Add a touch of country charm to any room in your home with these naturally dried poppy seedheads. Why not display one or two bunches in a vase on an empty sideboard? Each bunch is unique as the poppy heads all vary in size and shape.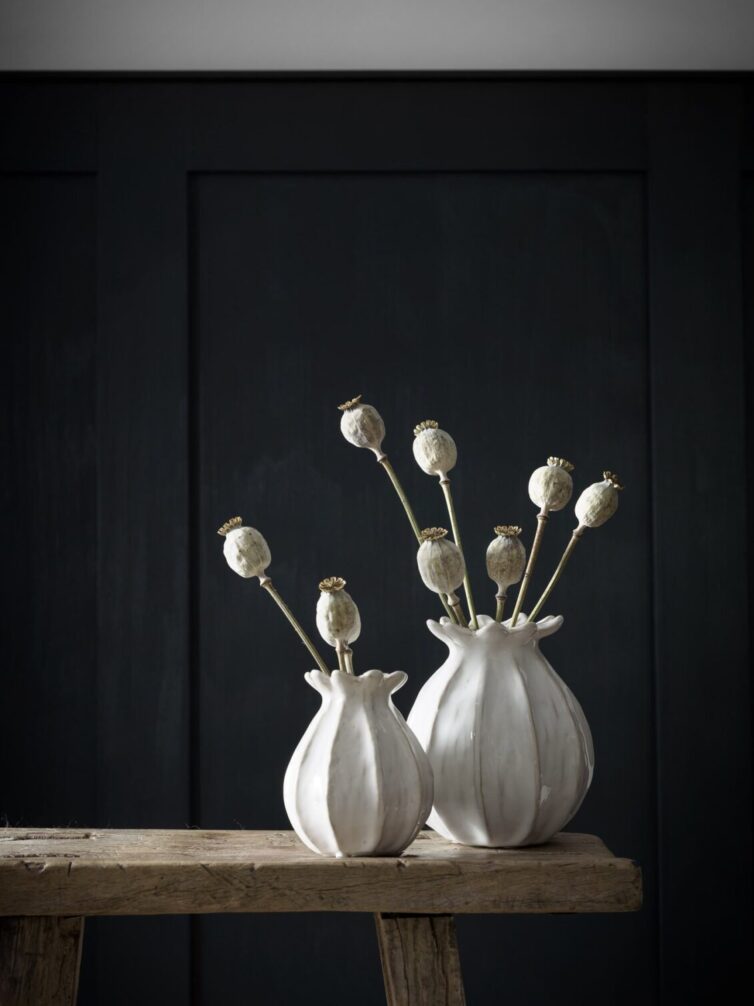 4. Dried Wildflower Multicoloured Small Bouquet, £19.99, by Insideout
This pretty dried wildflower bouquet will brighten up any dull spot in your home. It contains an assortment of colourful flowers that may vary due to seasonal availability.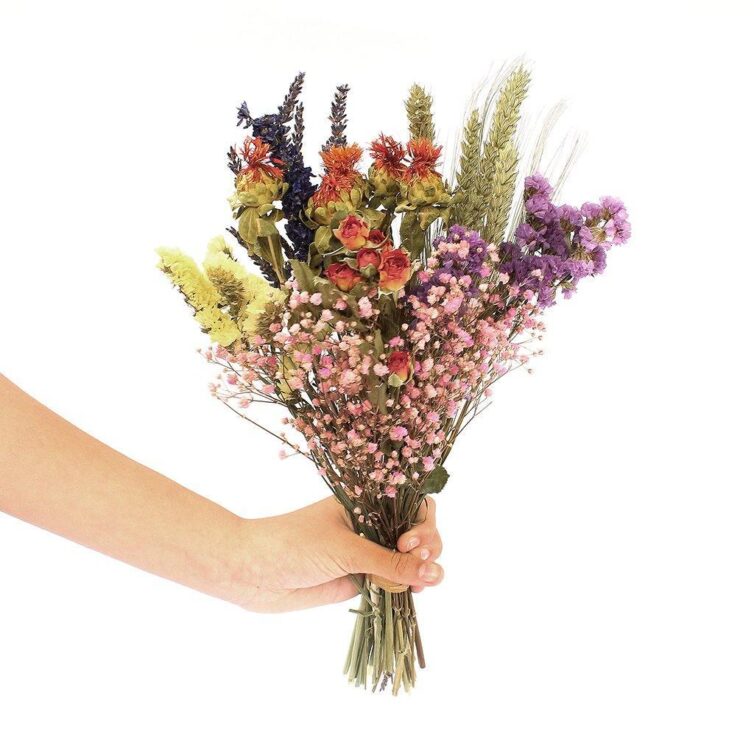 This bundle of dried fluffy orange grass stems will add a touch of rustic charm to any corner of your home. Arrange them in a bottle or vase, or mix and match with complementing blooms.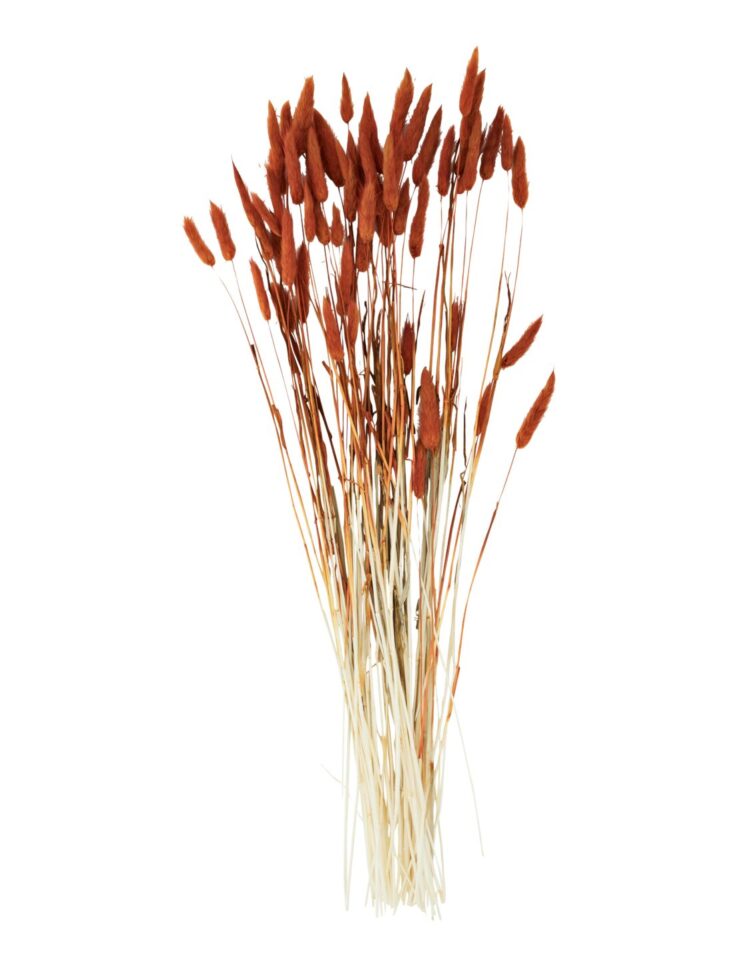 6. Small Dried Grasses Wreath £28, £28, by Rose & Grey
With a natural colour and simplicity, this wreath would work great year-round to add interest and texture to any wall.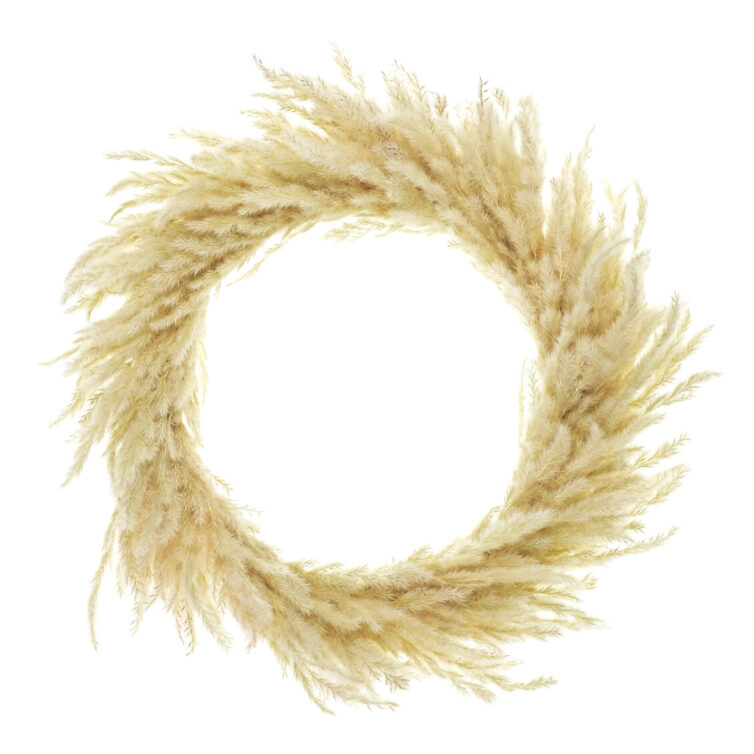 7. Dried White Sea Holly £14, £14, by Rose & Grey
Use this off-white coloured dried sea holly (Eryngium Planum) to add to the soft and dreamy ambience of any room.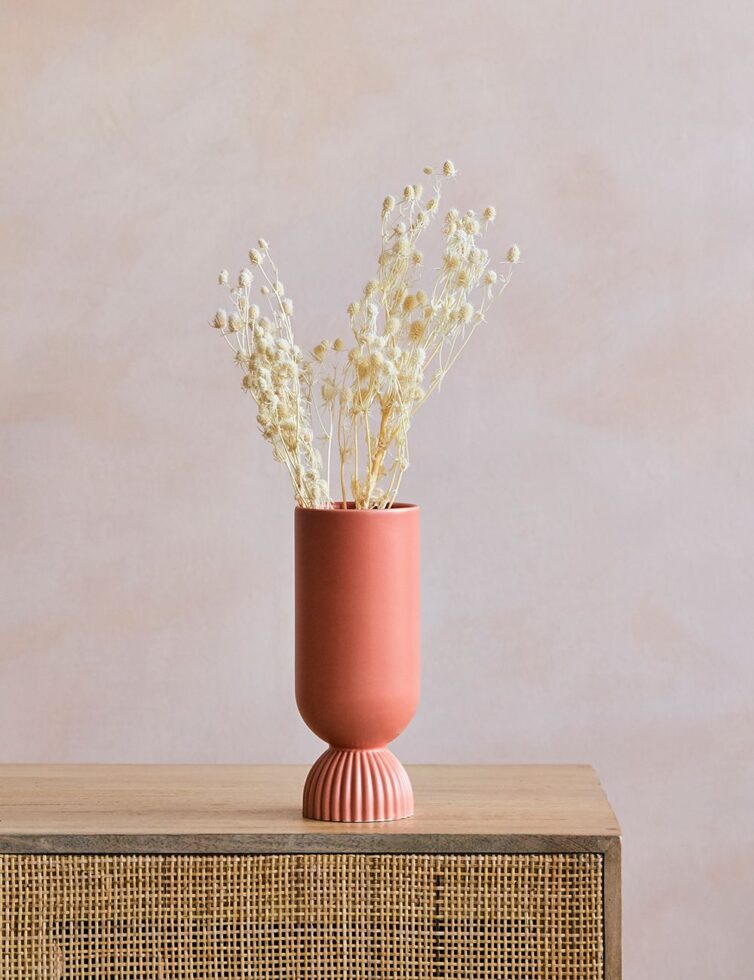 8. Dried Purple Hare's Tail Grass, £8.50, by Graham & Green
This brightly-coloured dried hare's tail grass (Lagurus Ovatus) will add a dash of fun to any shelf or sideboard. Either pop these stems in a vase or bottle as they are, or pair them with contrasting flowers for an eye-catching look.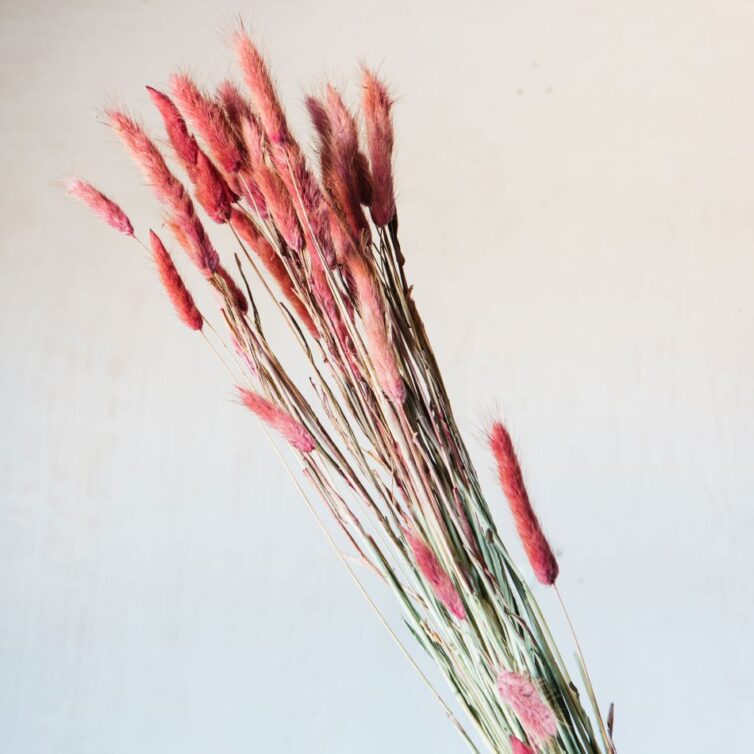 9. Dried Black Wheat Grass, £8.50, by Graham & Green
This bunch of dried wheatgrass has been dyed black for a bold and moody look. Use it to add an edge to your interior. Combine with contrasting blooms, such as the hare's tail grass above, to create a striking display.