It's one of the great traditions of British summertime, a family ritual that dates all the way back to the Victorian era: a day out at the beach.
Sand between your toes, a chance to clamber through rockpools and maybe even an ice cream – if the seagulls don't get to the flake before you do!
One of the great things about a beach trip is the fact that it can fit into just about any budget: although there are usually plenty of opportunities to spend money while you're there, it's just as easy to have a great day out at a fraction of the cost, by packing up the car with everything you need to entertain the kids all day long. So, in the spirit of thrifty family fun, here are the top ten essentials you'll need to pack.
Of course, if you're planning a holiday to somewhere a little sunnier than the UK, these tips will also apply!
Kid's Swimwear
You're welcome to let the kids wade out into the sea in their shorts and t-shirts, but if you want them to have a really good time then it's important to take some high-quality swimwear. This will give them the freedom to move comfortably in the water – and if the water is likely to be cold you can choose a wetsuit that will give better protection.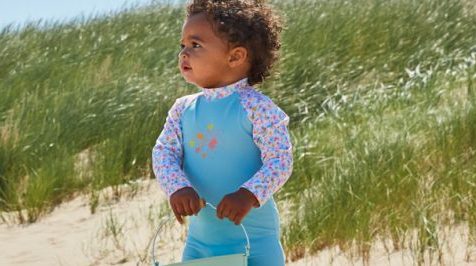 There is some excellent modern swimwear available that's designed to be fun and fashionable, so that your kids can feel confident playing in the sea and sand.
Look after your little ones with specialist costumes and wetsuits with built in UV protection to keep them safe against the sun's rays.
Goggles
Nobody wants to get sand or saltwater in their eyes, so it's a great idea to get goggles on at the beach as in the swimming pool.
They're not an essential, and we know that some people prefer to swim without, but if your kid finds them comfortable to wear then they can really improve the trip.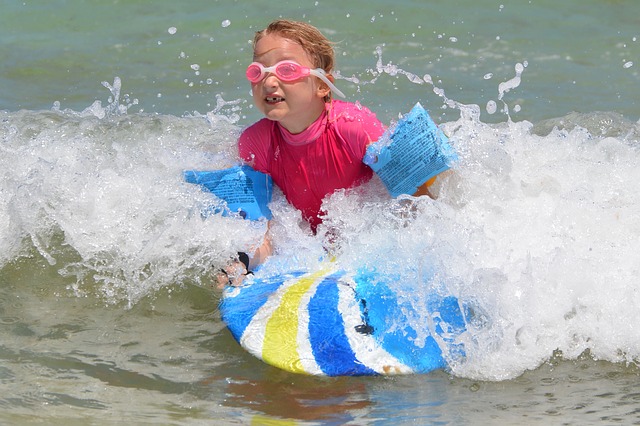 Aside from safety, goggles can help children have a lot of fun looking underwater: tell them to look for different types of seaweed, interesting rocks and pebbles and sea creatures.
Some loose change
While it's great to avoid the high costs of tourist shops as much as possible, that doesn't mean you won't want a few pounds spare for some chips or an ice cream.
Lots of seafronts also have arcades, with fun games for older kids and small rides for toddlers – so some coins will come in handy to pay for the attractions.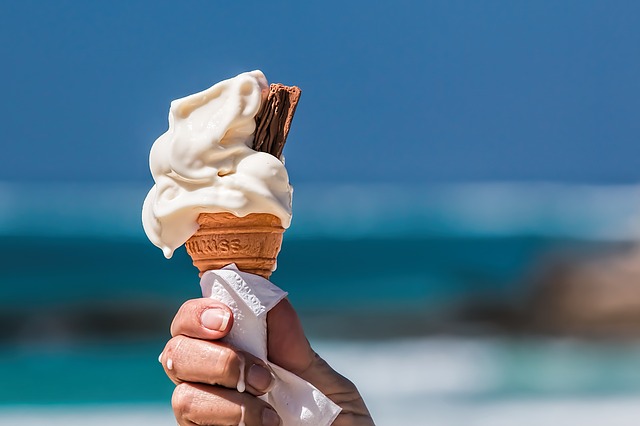 It's not all fun and games, either. Aside from having some money to treat you'll family, you'll probably find that you need a few pounds for the pay and display car park.
Beach shoes
Beach shoes are a fantastic invention that make it so much easier for little ones to explore.
Offering warmth, a strong grip for climbing over rocks, and protection from sunburn they're a real no-brainer if you want to protect those little toes.
They make them in adult sizes too – so if you're planning to do some exploring yourself then you might want to pack a grown-up pair. They're a lot comfier than flip-flops, and more practical too.
A picnic (or snacks and lots of water)
There are lots of good options for food at the beach: chips are a number one classic especially if you're in the UK, or authentic local street foods if you've gone further abroad. But it can be just as fun to pack a picnic with your family's favourite sandwiches and snacks.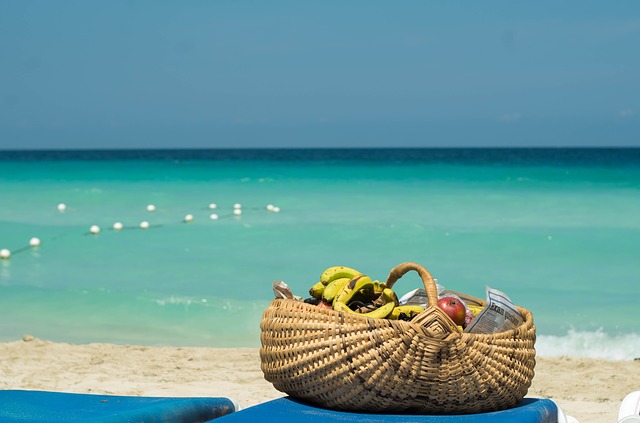 If you don't want to take a picnic, though, we would still recommend taking a range of snacks like fruit, nuts and chocolate to keep those energy levels up.
Most important of all is water: take plenty so that you can keep your group well hydrated and avoid common issues like dehydration and heatstroke.
Consider using an insulated lunchbox/cool bag instead of a heavy cooler. This will make it a lot easier for you to carry everything down to the beach, meaning less temptation to leave snacks in the car once you arrive.
Bucket and Spade
No beach trip is complete without some toys for playing in the sand. The classic bucket and spade is absolutely vital, but these days there's a huge assortment of other beach toys to choose from sand moulds in a variety of novelty shapes like animals or cars, water pistols and even giant Jenga. Classics like beachballs and frisbees are a good option too.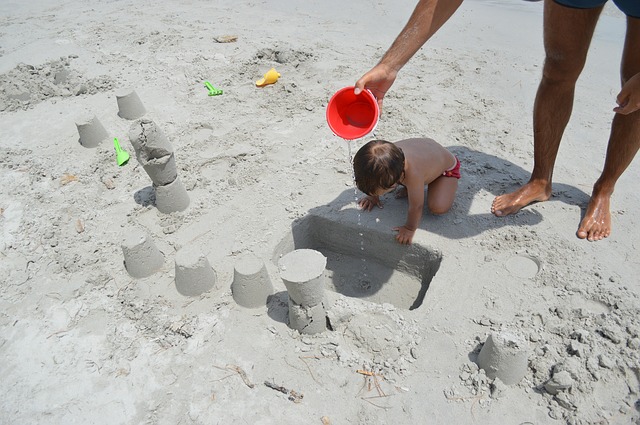 To help you avoid a sandy car later, pack all the toys in a mesh laundry bag. This way, as you're walking back from the beach the sand will have a chance to naturally shake off the toys and fall through the bag's holes.
A windbreak
Keep the wind and sun off your backs, give your family a bit of privacy and mark out your spot on the sand: what's not to love?
You don't need anything fancy, just a simple, self-standing device that can give you a bit of shade if it starts to get too hot. Alternatives to consider are a beach umbrella or pop-up tent (which can double as a handy changing room).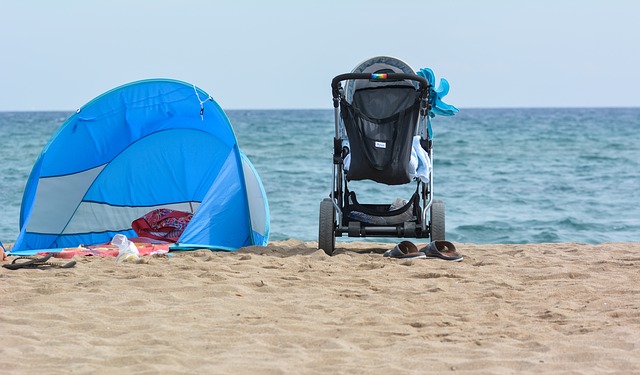 We've also heard of people using an old fitted sheet to mark their territory on the sand. Simply stretch it out, put something heavy in each of the four corners and voila – a sand-free area to sunbathe and eat your lunch without having to spend a penny.
Sunscreen
We know that this is top of most parents' list, but it still often gets forgotten in the rush to pack so many other important items.
You could consider putting a bottle in your backpack or handbag ahead of time to ensure that you always have it with you, or leave a note by the door that will remind you to pick it up before you leave.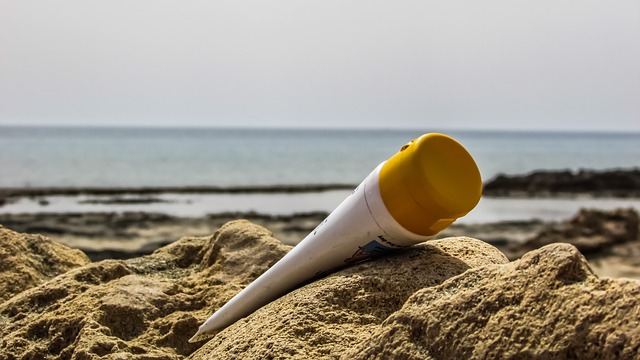 Current advice from the NHS suggests that kids should use a sunscreen that is factor 15 or higher, and that includes UVA and UVB protection. You can get more of their tips for keeping kids safe in the sun here.
Spare clothes
Packing the swimwear (or getting your kids to wear it under their clothes) is a good way to keep their clothes dry – but it's not fool-proof.
There are lots of opportunities to get clothes dirty, sandy or wet at the beach, so some spares to change into will keep everyone comfortable for the long drive home. They'll help you avoid those damp patches in the car, too.
A good book
What are you going to do while the rest of the family runs through the surf or builds the ultimate sandcastle? It's perfectly fine to take a little time for yourself while your partner and kids are playing – after all, it's your day out too. Pack a good paperback or a copy of your favourite magazine to take advantage of some moments of relaxation.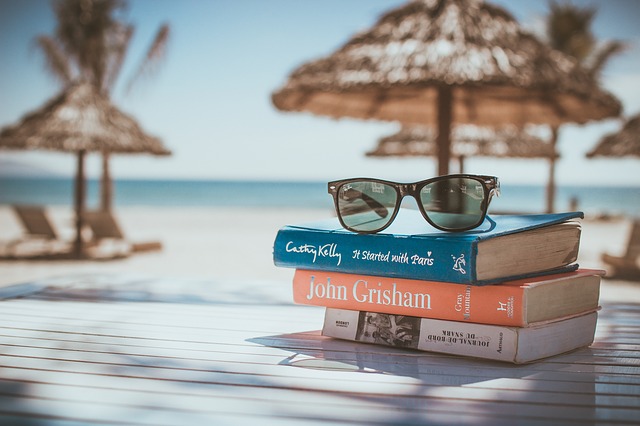 If you're worried about getting your favourite paperback wet, then it's actually possible to create a plastic slip-on book cover, like you see in libraries. This isn't waterproof as such, so it won't help your book survive a dunk in the sea, but it will definitely protect against a few splashes. Directions here.
What else do you always pack for a family beach trip? Making sure you have all the essential items is a great way to keep the trip fun and stress-free. From items to keep your family safe to practical items like kids' swimwear and fun toys, we hope that this list will give you some good ideas for your next excursion. Just don't forget the towels!