Fed up of your old Christmas decor? Looking to mix things up a bit this year?
We've rounded up the best baubles of 2019 below. On this page, you'll discover a selection of both traditional and non-traditional designs:
Winter Forest Fox Bauble – Sass & Belle – £4
White can really stand out at Christmas amongst all the bright strong colours. The snow fox looks cute and festive as well as stylish and would fit most Christmas tree themes from white minimalist, winter animals, too an eclectic mix. The bauble itself is made of glass which for anyone looking to reduce plastic this Christmas is a plus point.
---
Crafted from Egyptian handblown glass, this purple and green bauble has been shaped to look like a fig. It's a real statement ornament for your tree! The company sell other fruits too. They'd also look fantastic grouped in a bowl as a table centrepiece.
---
Peacock Feather Bauble – Gisela Graham – £5.25
Gisela Graham decorated this turquoise bauble with purple and blue peacock feathers. The piece also features a glittery gold scalloped design. It'd look great in any contemporary home.
---
Glass Flamingo Bauble – The Farthing – £8.75
If you're a fan of eclectic design, you'll love this fun bauble from The Farthing. It features a cheery pink flamingo wearing a crown and dancing on a surface covered in gifts. It'd look fantastic mixed with other quirky ornaments!
---
Pearlescent White Bauble – B&Q – £1
Trim your tree with this bargain bauble from B&Q. The cheapest in this roundup, but certainly not lacking in design, this bauble features branches and wine-coloured berries painted onto a pearly white background.
---
London Bauble – TCH – £4.99
Decorate your tree with this gorgeous Christmas decoration from The Contemporary Home. It features a whole host of London landmarks, including Big Ben.
---
Space Ship Cat Bauble – Sass & Belle – £12
Sass & Belle have perfected their kitsch and cute collection of baubles with this one. A must for cat lovers! A fun decoration and a must for hanging on your tree this year. The adorable little character is also perfect for families with kids!
---
Matt Green with Leaves & Berries – TCH – £4.49
Do you prefer to use traditional red and green colours in your home at Christmas? Then this is your statement bauble. This design features leaves, berries and snow painted across a pearly green background. It's a beauty!
---
Pink with Gold Detailing – Gisela Graham – £4.50
This rose pink bauble features a crushed glitter band across the middle. It's a stunning design that'll look beautiful on any contemporary tree.
---
Clear Heart with Robin Bauble – TCH – £3
This heart-shaped bauble features a happy little Robin bird sat upon a holly branch surrounded by snow and berries.
---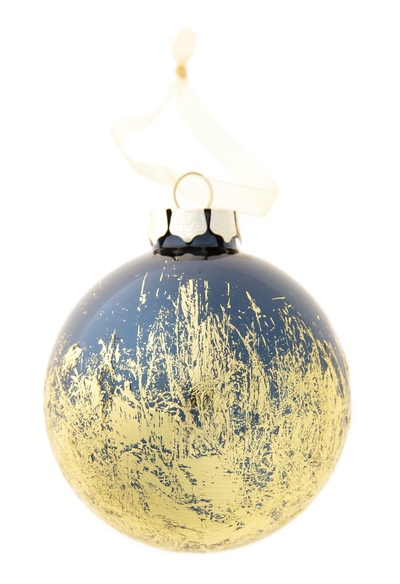 Navy & Gold Bauble – Dobbies – £3
Navy blue is set to be the biggest colour in Christmas decorating this year, so why not add a little luxe with the colour of the season by dipping it in gold?
---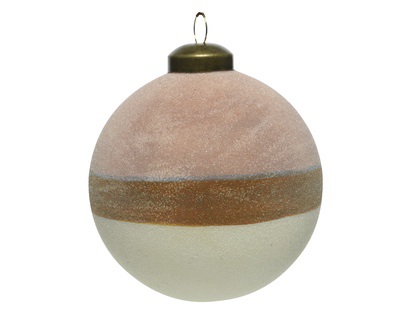 Three-tone Pink Baubles – Marquis & Dawe – £12
These thoroughly modern baubles feature soft pink and cream tonal colours. They're made from glass, finished with a sugar-frosted effect and suspended from a faux leather string. Price is for three baubles.
---
Roca Baubles – Habitat – £8
This set of six baubles combines a geometric triangular design with beautiful, contemporary colours. The faceted surface will reflect lights from your tree, providing a twinkling, elegant look.
---
Nutcracker Tree Decorations – Marquis & Dawe – £25
Suspend these stunning nutcracker soldiers from your tree this year. Each nutcracker's finished with gold and silver glittering paint. Price is for a set of four nutcracker ornaments.
---
Noelle Bauble – Habitat – £10
This glamorous bauble features green and gold sequins organised into a zigzag pattern. They're handmade in India.
---
Featured image: M&S