An orangery, a conservatory and a garden room. You might think that if you've heard about just one of these, then you know them all – but in actual fact, there are certain elements that set this trio of garden extensions apart from each other.
Their differences lie within the proportions of glazing, timber, and masonry.
You're not entirely mistaken though as all three extensions do share some common characteristics: their purpose is to bring the outside in, and they each create their own individual footbridge, spanning from the house to the garden. By doing so, they flood homes with precious natural light – one of mother nature's best prescriptions when it comes to mental and physical wellbeing.
So what are the key characteristics of each style of glazed extension and what sets them apart from each other?
Classic Conservatories
Let's start with the most traditional of the three extensions, the conservatory. The advent of cheaply manufactured uPVC led to a boom in popularity in the '80s. However, many of these conservatories lay tattered and yellowed with age. In more recent years, homeowners made the switch from uPVC and opted for high-quality timber to help create a conservatory that will stand the test of time.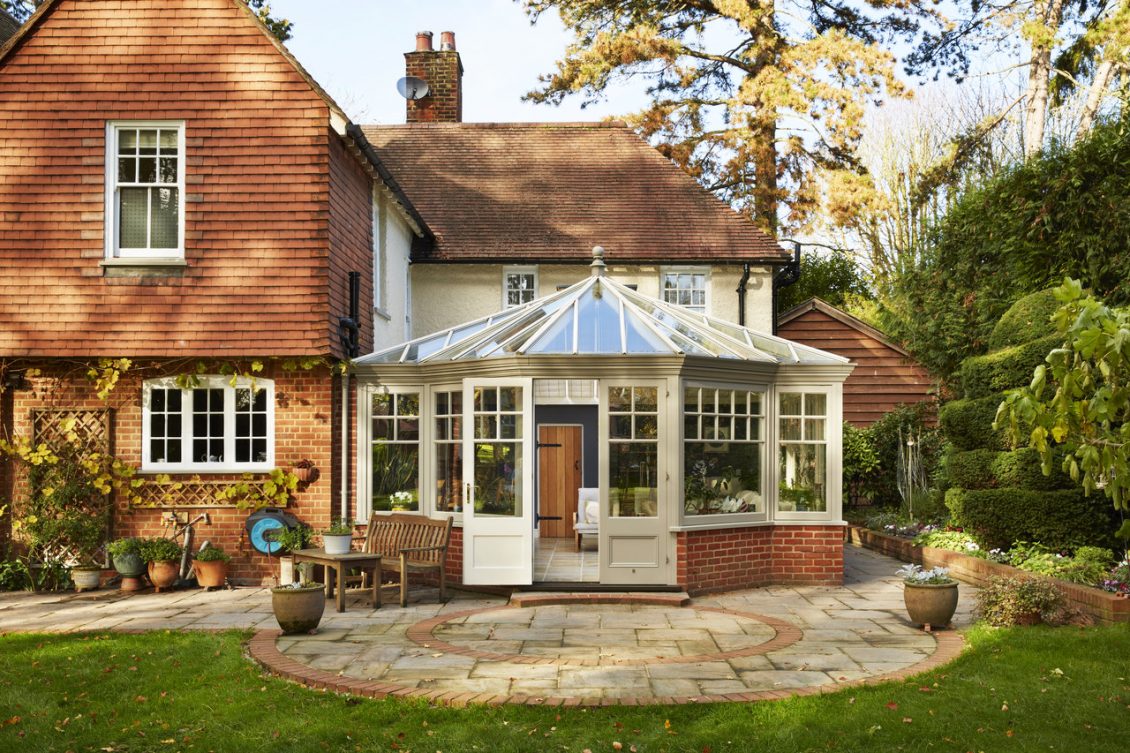 The conservatory's defining features are the fully glazed walls set on brick foundations and glazed roof, allowing for maximum natural light infiltration. However, while the high proportion of glazing helps create a space that blurs the lines between home and garden, traditional conservatories earned a reputation for being difficult to manage temperature-wise: it's common for an older-style conservatory to feel hot and stuffy throughout the summer and cold during the winter. However, due to advances in technology, seasonal temperature problems can be combatted with the addition of underfloor heating, roof vents, and solar reflective glazing.
Mediterranean Orangeries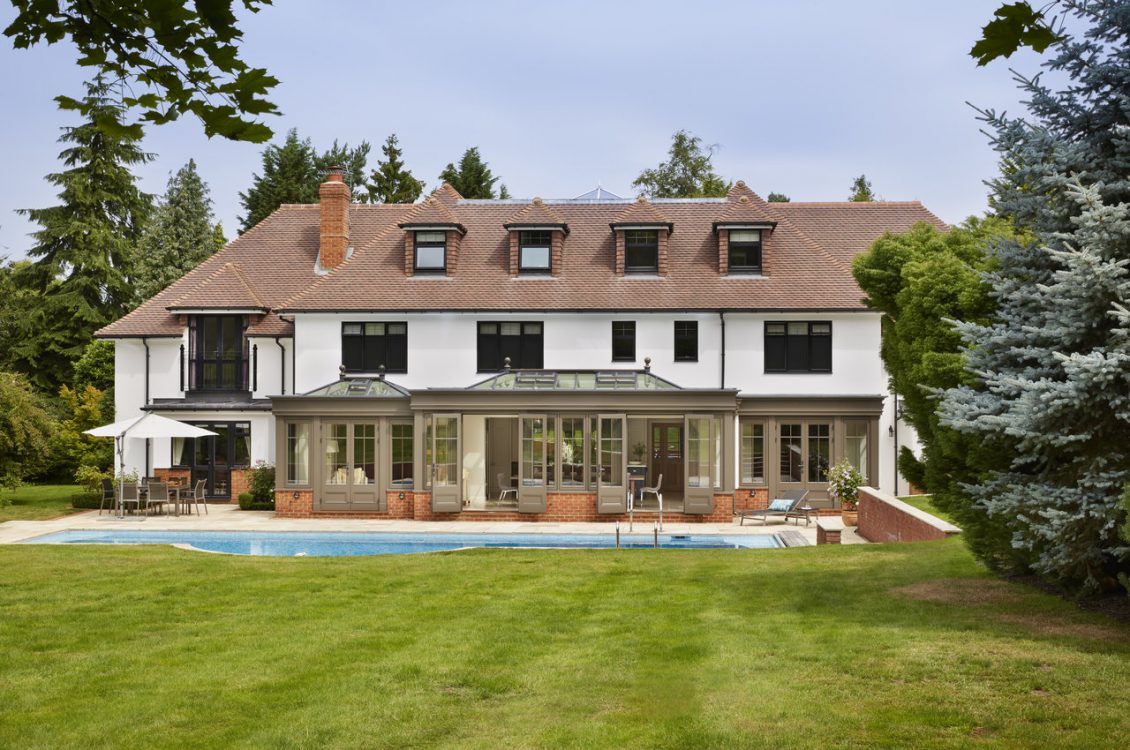 Orangeries themselves are the elegant ancestor of the conservatory.
Being the height of aristocratic fashion in the 17th century, these buildings would house orange and lemon trees – having been bought over from a Mediterranean climate, they were not capable of surviving outdoors during the harsh British winter.
Today, an orangery is more likely to be the setting for dinner parties or family meals times, but it has by no means lost any of its decadent heritage.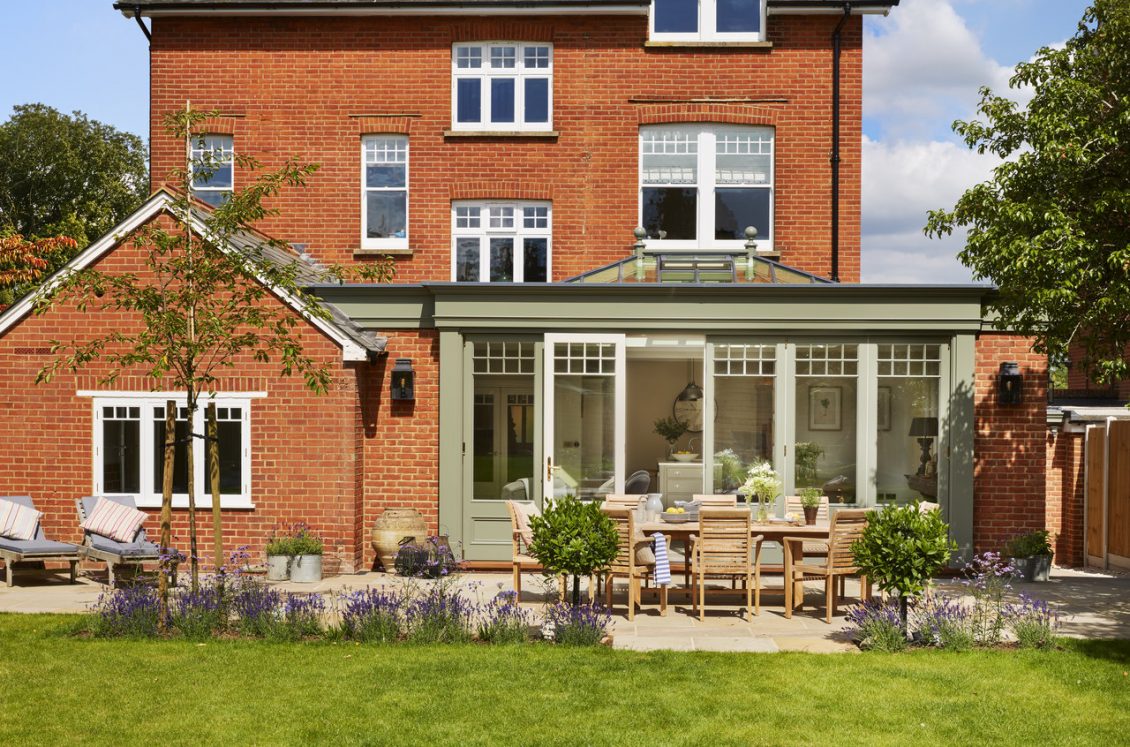 Orangeries showcase the same outdoorsy feel as a conservatory but are semi-glazed and typically have a centralised roof lantern atop a flat roof. While they do not have quite as much glazing as a conservatory, they still create a bright and light space that can be used for all occasions.
With contemporary timber frames and inset ceilings, orangeries create a slightly more cosy, enclosed feeling, similar to a typical room in a house, with plenty of options for downlights or wall lighting. The central roof lantern also creates a dramatic centrepiece for the room, under which many homeowners choose to dine.
Stunning Garden Rooms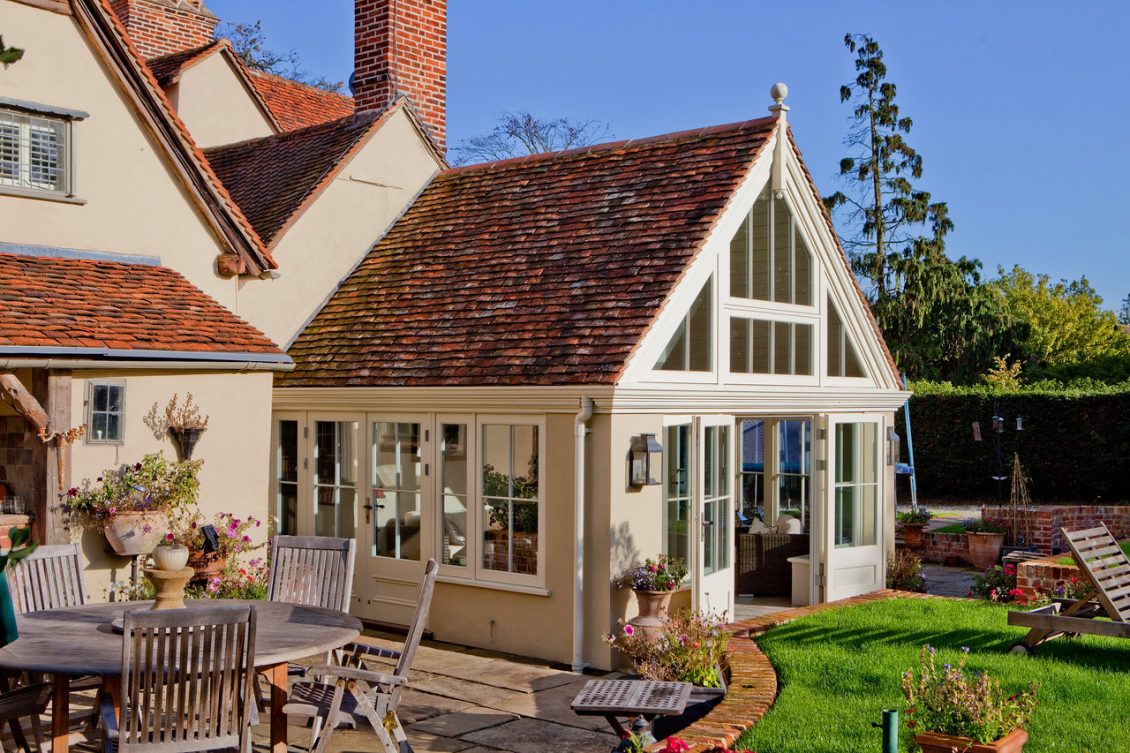 The last, but not least, of the three glazed extensions is the garden room.
In a nutshell, out of the three types of glazed extensions, a garden room is the most likely to look as though it's part of the original property. Like an orangery, it is still semi-glazed but with an entirely tiled roof instead of a roof lantern.
Matching tiles and brickwork create a smooth transition externally while the interior is typically designed to reflect the rest of the property. Garden rooms are ideal for homes nestled in a conservation area or listed properties, as they maintain the property's heritage by echoing the original architecture.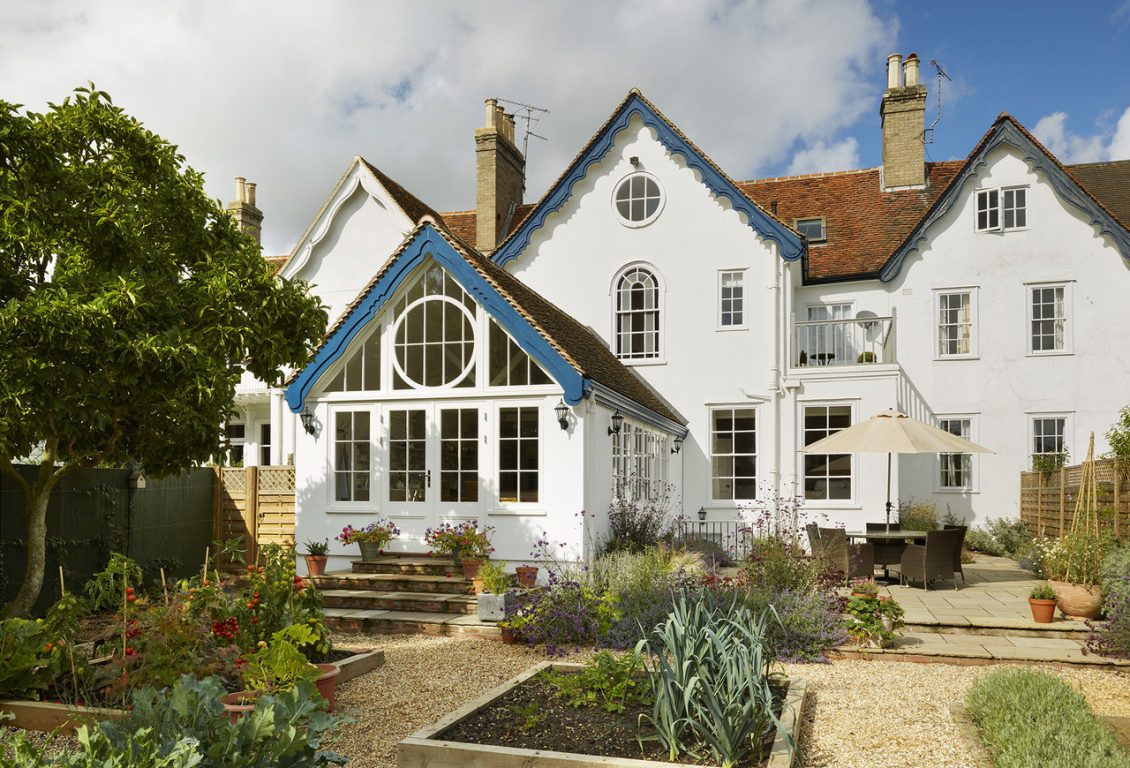 Garden rooms tend to have a high, statement roofline and a dramatic glazed gable, creating a striking high ceiling and an expansive main window, ideal for gazing out into a flourishing garden. Although perhaps more subtle in features than an orangery, a garden room will still add a similar wow factor.
It was once said that a kitchen is the heart of the home but homeowners often admit that when they invest in a conservatory, orangery or garden room, their previous living spaces become somewhat redundant, such is the draw of a light, bright, and perfectly proportioned glazed extension.