Conservatories have remained one of the most popular ways to extend homes, and for very good reason.
However, you may not be convinced. You might have considered adding a conservatory space briefly but then dismissed it. You may even have walked into a friend's conservatory and marvelled at it, but still wondered how it could benefit your home.
Well, here are seven brilliant benefits of adding a conservatory.
More living space!
If you need to add more living space to your home, a conservatory is a brilliant way to do so. This is arguably one of the main benefits of adding a conservatory.
Providing you can lose a section of your garden (it's less than you might think), a conservatory will add that extra space you need and do so in a way that's far more interesting than a regular extension.
Better natural light
By their very nature, conservatories are capable of flooding themselves with natural light. There's no other room in the house that will feature quite as many windows and doors, after all. And natural light has been proven to lead to a much better living experience!
Brings the home and garden together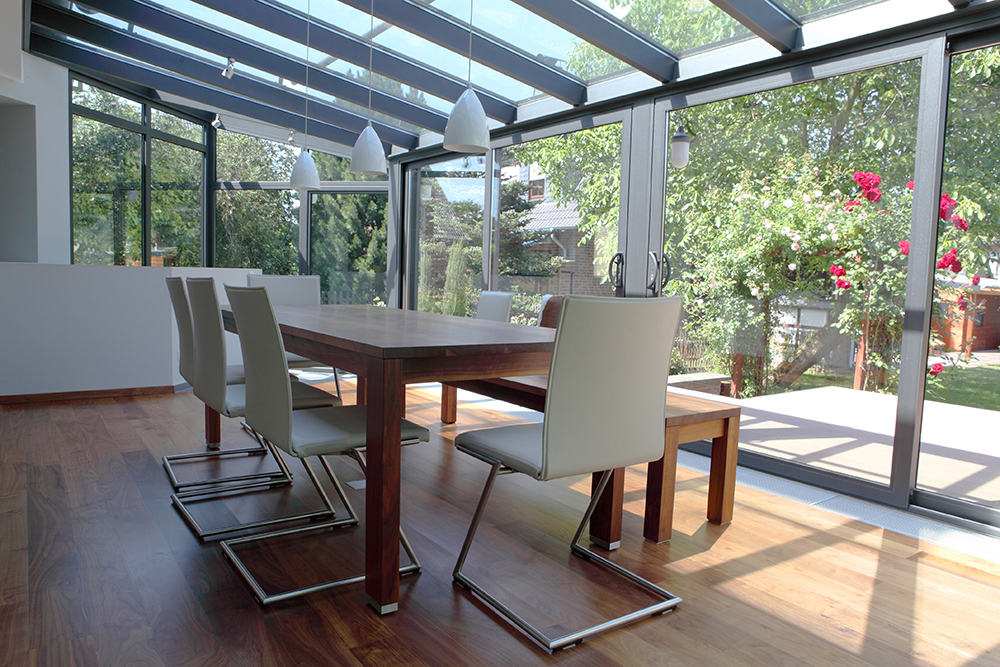 There's nothing quite like being able to combine the beauty of your garden with the cosiness and interior design of indoors.
This is a hard thing to do, unless you have a conservatory. Because they sit so close to your garden and benefit from all of those windows, you'll feel like you're outside, yet benefit from the warmth and comfort of being indoors. If your home is on a hill, you might also gain access to some a spectacular view!
Adds more value to your home
Adding a conservatory to your home will usually add financial value to it. And as any homeowner knows, the ability to add value is very important if you want to climb the property ladder.
It's one of the most cost-effective ways to do so, too. When people look for homes, many will be impressed if a conservatory has been added.
It's an energy efficient extension
Modern conservatories are capable of regulating their temperature throughout the year, meaning you can use them constantly, as you would do a normal home extension.
What's more, they do so very energy efficiently. Less heat escapes and the roofs are capable of dealing with extreme weather conditions.
They look great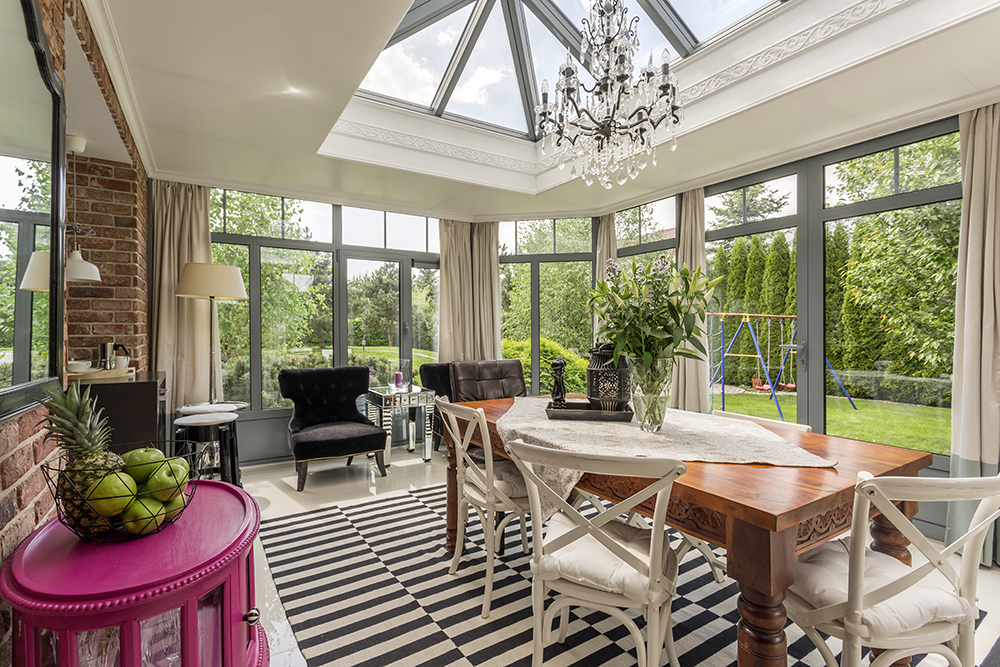 This is a simple benefit, but one that's easy to overlook. Conservatories look great! It's why adding conservatory space to any property is so popular.
Sure, old-fashioned conservatories weren't fantastic, but that's the same with anything home-related. Modern conservatories, on the other hand, are brilliant, attractive additions to any home.
It's more cost-effective than moving home
Moving home is expensive – let's get that straight. If you need more space or another room, adding a conservatory will be far more cost-effective. It will allow more flexible living, whether you use your new conservatory as a dining room, an office, a hobby room, a playroom, or an extra sitting room.
If your primary reason for moving is an extra room, then you can save yourself the hassle. Simply add a conservatory, and you won't have to deal with any removals, estate agents or red tape. All you pay for is the conservatory itself and the installation. What's not to love?!
Wrapping up
So, are you finally ready to invest in that conservatory?  This is one of the most cost-effective, energy efficient ways to add more space to any home, and as you can see, the benefits are numerous.