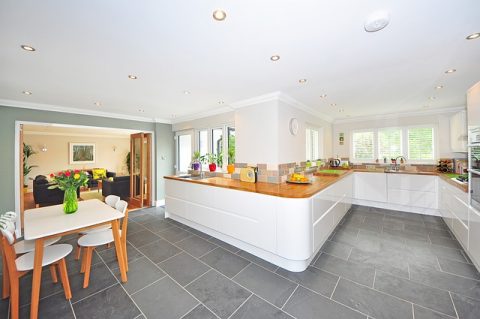 Once you've moved into your new home, it won't be long until you wish to make improvements to it.
But which improvements are actually going to add net value to your property once you've taken their costs into account?
While aspects such as market tastes and location must always be factored in, we've compiled a list of popular home improvements below, along with the likelihood of them adding more value than they cost to make.
| | |
| --- | --- |
| Improvement type | Is value likely to exceed cost? |
| Loft /cellar conversion | Yes |
| Extension | Yes |
| Garage | Yes |
| Parking space (non-garage) | Yes |
| Land purchase | Maybe, depends on area |
| Change internal structure (non-extension) | Maybe, needs to be considered an improvement |
| Central Heating | Yes |
| Double Glazing | Yes |
| Replace kitchen | Not guaranteed, may just be considered maintenance |
| Replace bathroom | Not guaranteed, may just be considered maintenance |
| Internal Redecoration | No |
| Pebble-dashing, white-washing etc. | Very arbitrary, depends on the local market as well as taste considerations |
| Gardening | Rarely |
| Rewiring | Yes |
| Replumbing | Yes |
| Replacing a radiator | No |
Structural additions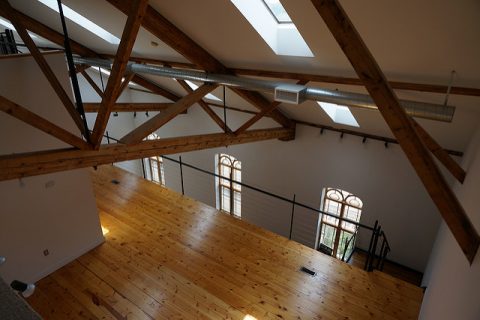 Image Source – By Aaron "Tango" Tang
Extensions, loft or cellar conversions and building garages are the structural additions which require the greatest expense. You frequently need local council planning permission for them (except when they are classed as 'permitted developments'), which can be acquired more easily with the help of a building surveyor.
Of course, there's also a strong chance you'll have to pay for an architect or structural engineer, as well.
The upside is that you are most likely to add value to your property if you carry out these improvements. If you do anything to appreciably increase your home's internal area, then its value will increase — with all other factors being equal.
Parking space, land purchase
A common complaint in much of the UK's urban settlements concerns the lack of available parking spaces. So creating a designated space for parking a car, usually within a front garden, can add plenty of re-sell value to your property.
Similarly, buying land adjoining to your property can add re-sell value with every square foot. However, you'll have to factor in the behaviour of land prices in your home's location to determine how cost effective this strategy is. A home buyer's survey from a building surveyor may well be in order if you're unsure of the best decision to make here.
Change internal structure (non-extension)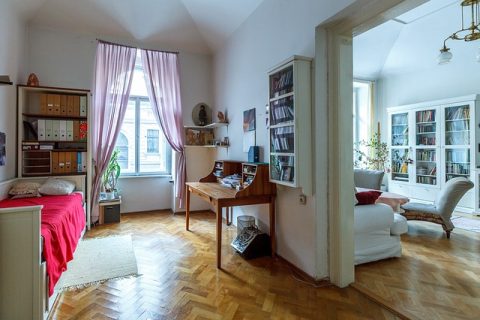 You can create two rooms out of one by building a wall to divide up a larger room. This may be an attractive prospect if families are interested in buying in your area, but less so if the locale is more popular with professionals who don't have children. Local estate agents and some general people-watching can help give you an idea of who the area is attracting.
You can't guarantee an absolute return in excess of cost by using this strategy but it may greatly help your quality of life in your home, depending on your needs – this could also mean doing the reverse i.e. knocking down a wall separating two smaller rooms to make one big room.
Either way, discuss your plan with a building surveyor to ensure the area of the home in question is structurally prepared for these changes. You should be particularly careful regarding load bearing walls, for example.
If you don't get professional help and knock down one of these, you risk destabilising your whole building and creating a potentially life-threatening situation for the future.
Adding central heating, double glazing, rewiring, re-plumbing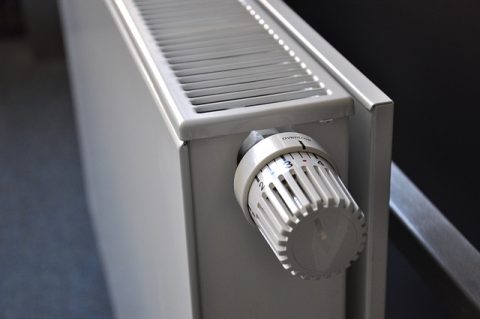 If you do a comprehensive job on the whole home with these improvements — particularly if it counts as necessary modernisation — you are likely to add net value to your home.
These projects may be overlooked in favour of structural additions, but you should note that they are far less expensive and often don't need planning permission to be carried out. You should always check out your local council's planning rules, however, to see if you do.
However, if you only carry out these kind of improvements in a piecemeal way (by rewiring just one room at a time, for example), it's likely to be too insignificant to add much value to your home — though people living in your home are likely to appreciate them!
Pebble-dashing, white-washing etc
These improvements are highly susceptible to current tastes so you should not bank on making a net return on them.
Replace kitchen, replace bathroom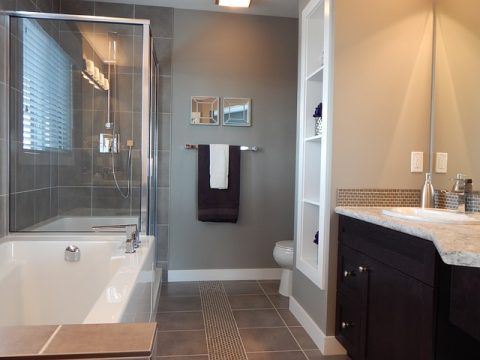 The challenge with these investments is that many buyers may view them as necessary maintenance, so don't rely on them to add value to your home.
Internal redecoration
Prospective buyers are almost certain to view works such as new painting and wallpapering as necessary maintenance. Additionally, you should be very careful about doing anything too outlandish; anything overly peculiar or perceived as such may well decrease your property's value.
Gardening
A well-kept garden is definitely likely to add value to your home, but this is likely to be a small-scale uplift. You also have to bear in mind that there is a maintenance element. If you are purely trying to make a demonstrable return on your costs, you're probably better off going for a project which adds to your home's structure.