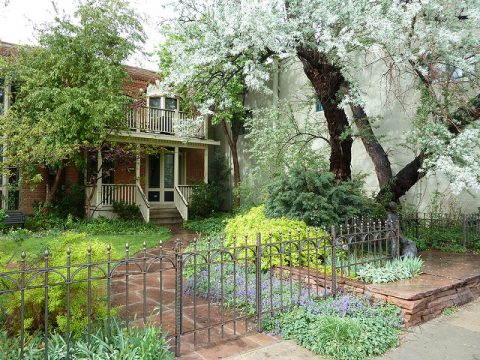 With more and more homeowners looking at different ways of improving the kitchen, bathroom and living room of their property the choice of interior design options has become pretty endless.
With no end of accessories, paint colours, and soft furnishings being readily available at most high street stores (at an increasingly lower price) it is easy to get carried away and spend your allotted budget on something that may look on trend at this moment in time, but will leave you having to make further changes within a couple of years when the design trend moves on again.
Instead, why not look to the external areas of your home as improvements in this area will prove a  more timeless and therefore sensible investment.
In fact one of the most effective ways of getting excellent results that will enhance the overall appearance of any property is the addition of a set of quality gates and railings.
Now despite this not being one of the most  interesting topics to cover for the style conscious property owner, there are many reasons why they should not be overlooked.
Here we take a look at the 5 most beneficial reasons they will prove a great investment to any home's exterior.
Aesthetic Appeal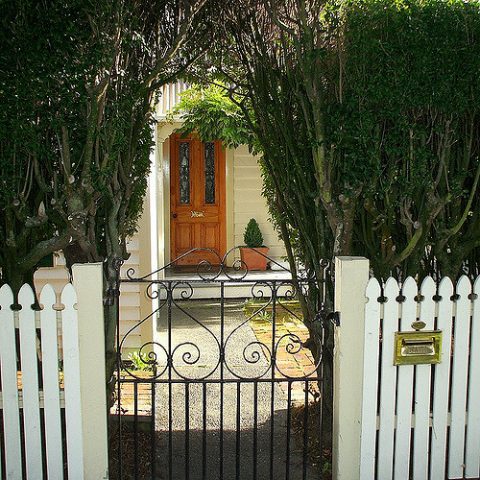 Image Source – By Canterbury Heritage
When you consider that the driveway access, pedestrian entrance and front boundary wall of your property will form a large part of the front elevation of your home it makes sense to keep it looking at its best.
As such the addition of an appropriately designed set of gates and railings will add a great focal point to the space (especially if you choose a design that makes a bold statement).
Security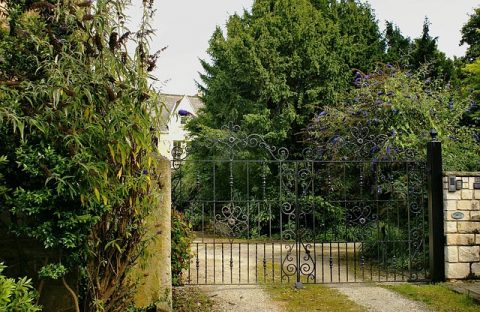 As stated on the Crime Prevention Website many thefts from residential properties are opportunistic in nature one of the major benefits of installing a gate is the restricted physical access it creates and psychological impact it has.
Due to this it is often all that is required to deter all but the most determined of criminals and trespassers from targeting your property.
In addition to this according to Metal Gates Direct, a leading UK supplier of gates and railings "When selecting an appropriate gate design it is important to consider the level of security you wish to achieve.
This will often be dictated by the needs of the homeowner and the location of the entrance that requires the additional security. For example a secluded access point at the back of your house is going to need a secure lock fitted and be of a sufficient height that it is difficult to climb over.
In comparison a entrance gate leading to the front path can be lower in height as the threat posed in this area is not as high as any criminals are more likely to be spotted in this area than any other".
Privacy
In addition to offering security a gate will also add an excellent level of privacy as it will place a visual barrier across breaks in wall, hedges or the fence line (especially if you choose a solid boarded option) thus shielding you from the view of passers-by and will therefore allow you to feel more relaxed when spending time outdoors.
Restricted Access to Visitors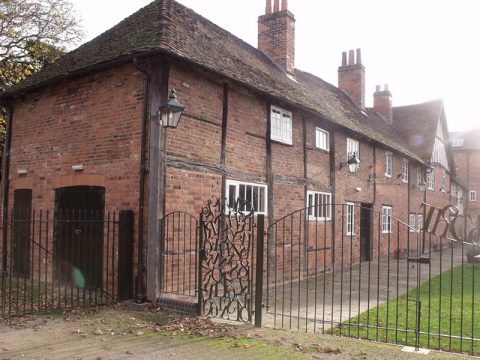 Image Source – By Elliot Brown
Restricting who can and cannot enter any given space around the bounds of your property will give you the peace of mind your home is well protected. For the optimum level of access control you should fit locks to all gates and ensure they remain secured at all times when access and egress is not required.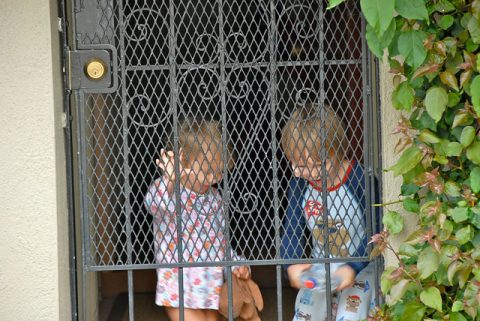 Image Source – By Lynn Friedman
Ensuring this is done will not only help with security but will also benefit if you have small children or pets as this additional precaution will allow them to spend time safely outdoors without the risk of them escaping or going off to investigate elsewhere (if they don't happen to figure out how the standard latch mechanism works).
Ease of Access for the Homeowner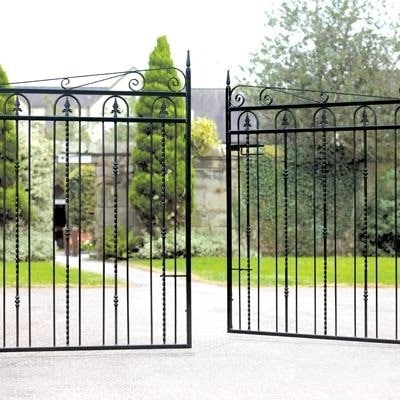 With modern technology becoming more and more popular so has the demand for home automation. As such the addition of a set of electric driveway gates will offer touch of a button operation all from the safety, warmth and comfort of your vehicle. Simply press the button, watch the gates open and drive safely in. What could be easier or more convenient?
To conclude, now we have looked at the 5 main benefits that the installation of gates and railings will provide to your property there really is no longer any excuse to neglect the outdoor area of your home. In fact you may even find it brings a whole new life to the space you never use because of security and privacy issues.
Main Image Source – By sfgamchick