We take a look at Keller minimal windows & sliding doors, which are exclusively available from IQ Glass in the UK.
The beauty of this system is the frameless aesthetic that can be achieved through the completely flush base and the ability to hide the outer frames within the wall finishes – resulting in only the slim vertical sightlines being visible.
As well as offering outstanding performance and beauty, IQ Glass have recently launched a series of product updates which we will detail in this post.
All specially designed to offer flexibility in your designs and to allow the sliding doors to work to your product requirements, while ensuring high quality, fully tested design specifications.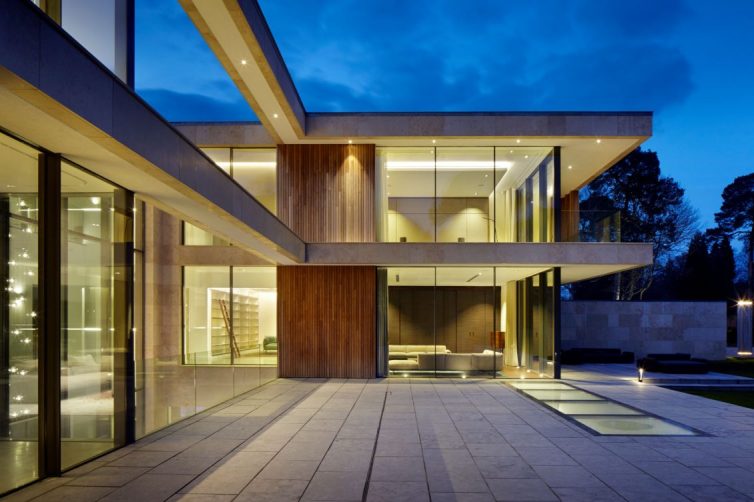 The minimal windows sliding doors, including the triple glazed minimal windows 4+ system, can be designed in various configurations including corner opening, pocket doors and Juliet balconies.
Keller minimal windows sliding doors can hold up to 8.5m2 of insulated sliding glass per pane, with a 21mm aluminium vertical sight-line between each sliding door.
Frameless glass balustrades can be installed adjoining the sliding doors to provide a protective barrier if there is a level change when the sliding doors are open.
Using glass as a building material not only allows light to flood into the building but it also connects owners with their outdoor space to provide that sought after indoor-outdoor living environment.
Using vast amounts of glass within property developments and renovations has been scientifically proven to promote the health and well-being of the occupants, due to the increase of natural light that brightens internal space.
Multi corner sliding doors?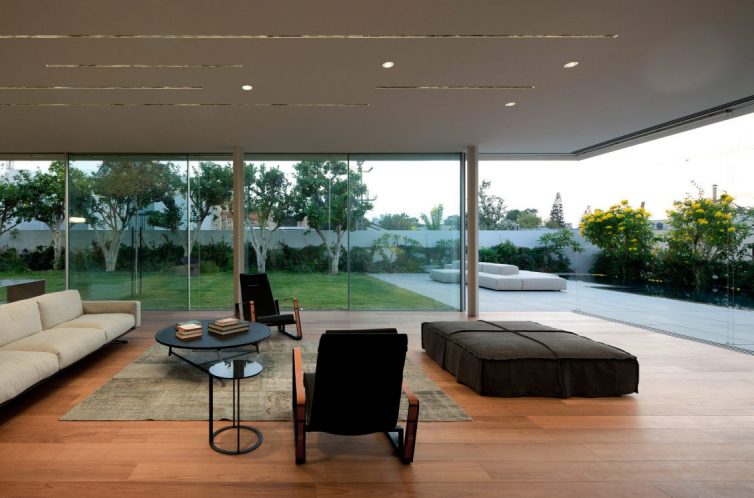 It is also now possible to create 'multi corner sliders' using the minimal windows system. This allows us to create a 90-degree corner connection from the glass between inside and outside.
But when the doors are slid open, one elevation slides away from the building fabric ensuring points of travel are possible across all tracks.
Corner opening is not limited to one corner of a building's parameter, for buildings that are not simply square the sliding doors can follow the contours of the building; therefore 2,3,4 (and even more) corner-opening sliders can be installed one after the other to create a continuous stream of sliding glass doors.
Sliding doors are often designed and installed to slide internally or towards walls or pocket door systems.
However, IQ Glass are aware that there can be structural limitations such as a load bearing wall that prevents the installation of an inward sliding corner opening minimal window system.
Therefore, it is now possible to design these sliding doors to slide outwards and stack externally to reveal an unobstructed open corner aesthetic.
Automation
As part of their latest product update IQ Glass have updated the motor information including two different levels of motor depending on the total weight of the sliding panes.
In addition, the MOT 2000 is available with an IP65 rating to allow it to be mounted externally.
The automation can be managed through various controls; smart home automation through an app or a wall switch.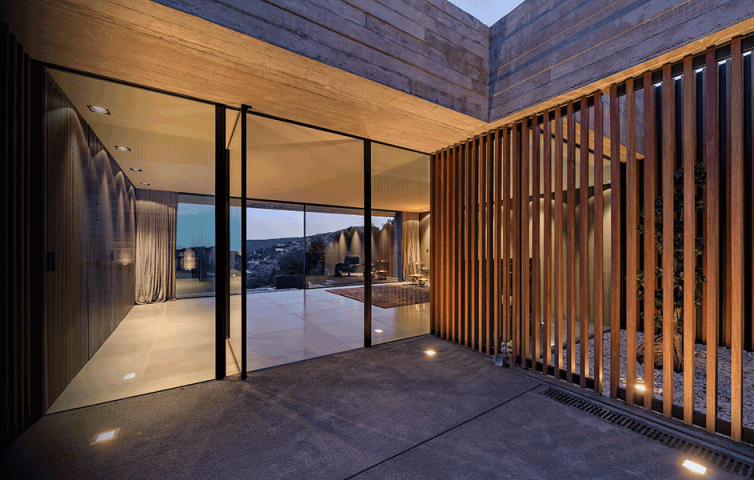 New External Key Lock
IQ Glass have now developed a new external locking system that utilises a euro cylinder key housed within an elongated vertical stile on the leading slinging door pane.
The removable key can be used both internally and externally for access on both sides of the door.
Updated Base Details
IQ use their own unique base detail for the minimal windows and 4+ systems to ensure adequate water drainage for the wet weather climate in the UK. There are several technical and design updates now available to use on your projects:
Up to 4 colour options for the IQ integrated drainage channel including Champagne, Titanium, Black and the standard GT silver.
The new Freeway base which allows a completely flat finish across the base tracks to the external floor finish.
Updated recommended base details for minimal windows 4+ which can be seen in the minimal windows 4+ product information sheet.

Integrations
There are a wide array of optional integrations and additions available for the sliding doors including insect screens.
The screens can be installed on their own 60mm deep track, designed to slide along the track in the same way that the glass doors do.
Insect screens are available for all configurations including bi-parting and corner opening. Insect screens allow both light an ventilation into the property, whilst keeping the inside spaces free of insects.
You can view the minimal windows sliding doors in person at the IQ Glass Showroom in Amersham, Buckinghamshire.
The large Keller minimal windows box showcases three sets of sliding doors forming two complete walls of sliding glass and a pocket door.
For more home/interiors and architecture updates check our homepage.