Whether you have a problem with your front door, window or roof of your home, you may be reluctant to spend money on repairs as you are worried the costs may be too high.
When it comes to repairing, or replacing, your sash windows, it's important to know what type of work you need to have done, the benefits of having them fixed and the potential costs involved.
In this blog we'll help to advise you on the benefits of repairing or replacing problematic sash windows, reveal how maintenance can ensure a return on your investment and provide a rough price guide.
Should I repair or replace sash windows?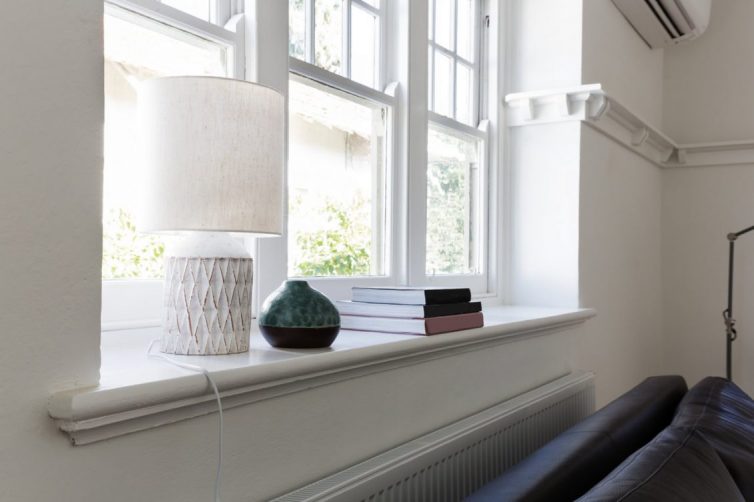 One of the main reasons why many people delay attending to broken sash windows is because they assume they will have to pay a lot of money for a replacement. However, the first course of action for any professional sash window company should be to check if the window can be repaired rather than replaced.
Not only will repairing a sash window be more cost effective, but it ensures the original aesthetic is maintained in the property. Even if your sash window is not broken, but you want to improve the energy efficiency inside the property, you do not have to pay for a full replacement. A skilled installation team will be able to use draught proofing technology that will reduce heat loss in the room while also ensuring the original windows remain in place.
As with any timber windows, over time they will need a certain level of maintenance and repair in order to keep them in good working condition. But by providing them with ongoing maintenance you also help to preserve the value of the property. In fact, many properties that feature sash windows tend to sit at the higher end of the market due to having original architectural features still in place.
Of course, we know from experience that sometimes there is no option but to replace sash windows if they have deteriorated to a point where they cannot be repaired. This is a rare occurrence and in many cases there is usually a way to repair an existing sash window to save you time and money while keeping the property in its original state.
How new double glazed sash windows can give a return on investment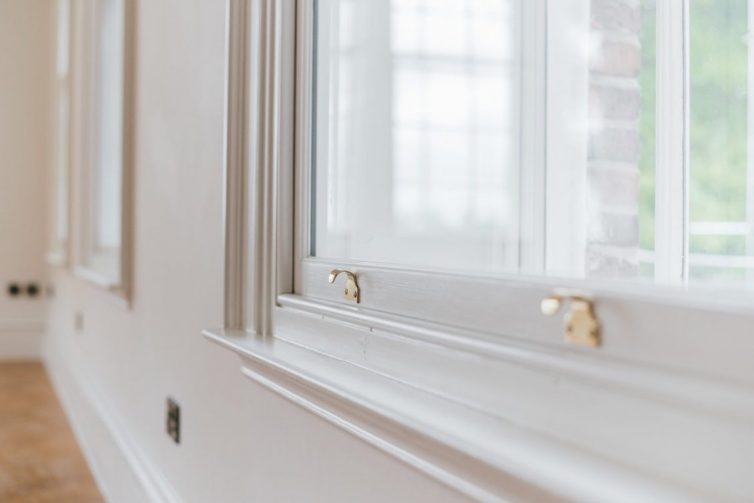 If you decide that installing new double glazed sash windows is the only way to go, or if you have been advised that your existing windows are beyond repair, then there are still some great benefits you can experience by installing them:
Lower energy usage
One of the best things about double glazed sash windows is they are an investment that pay for themselves over time. Double glazing is a wonderful insulator that has a positive effect by lowering your energy bill, especially during the winter. The glazing allows each room to retain more heat, which means there is less need for you to use the heating. Over time this will lead to less money being spent on heating in the home, lowering expenditure and offering tangible savings. If you were to add up those savings over a certain amount of years there is every change the money you earn back will eventually equal, if not exceed, the cost of installing new double glazed sash windows.
Enhanced resale value
Installing double glazing is a great way to enhance the value of any property. Especially on older buildings that are not insulated as well as new-builds. Anyone interested in purchasing a property will always want to check there is double glazing installed. By having it in place, it offers more value to the property as it will be highly energy efficient and the buyer will not be required to carry out much maintenance in the years after they have moved in.
How much do new sash windows cost?
Before you go into the prices below, we must state that these are only estimates and not fixed prices. Without taking into account the complexity of the individual job, size of the windows, specifications and more, it is not possible to provide an accurate 'off-the-shelf' price.
However, at Repair-a-Sash we will always provide a free quote before any work is carried out. This will detail how much the new sash windows will cost in detail, breaking down every element including materials, labour and VAT. This is to ensure there are no last minute surprises and you are always aware of what you will be paying for from the very start.
These prices include the cost of installation and VAT.
| | | | |
| --- | --- | --- | --- |
| Window type | Framing material | Size | Cost |
| Sash | Wood | 800 x 1700 | £1,800 (approx.) |
| Casement | Wood | 1200 x 1200 | £1,450 (approx.) |
Every job has to be taken on its own merits, which is why pricing is so unique. However, you can use the above as a rough price guide so you can weigh up whether you can afford to install new double glazed sash windows.