Your mattress is the most important item in your bedroom because it can make or break your sleep.
However, choosing the right bed might turn into a challenge, especially if you go for bigger sizes, such as King.
This guide aims to make it easier for you. Just follow these simple steps — and you will surely find the best King-sized bed for your room!
Know Your Room's Dimensions
The first thing you need to consider is whether your room can actually fit the mattress this big. A King mattress measures 76 x 80 inches and is 16 inches wider than a Queen-sized bed. That's nearly 6 x 6.5 feet, so more bedroom space is required to fit properly. But how do you calculate how much space you need exactly?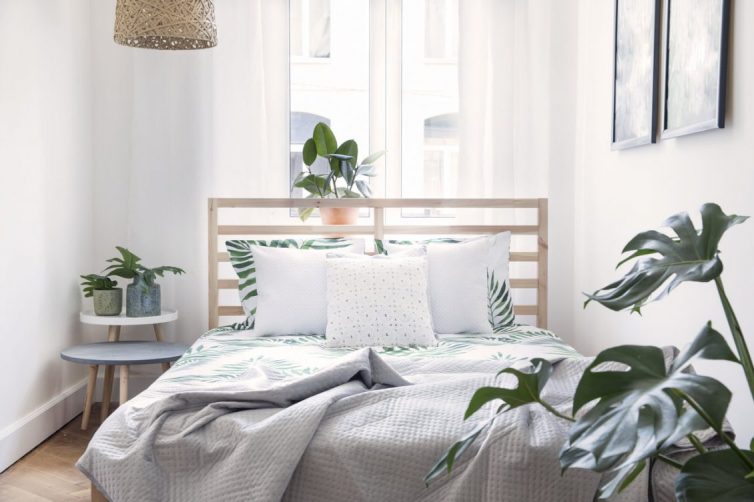 Well, the minimal length of your bedroom for a King-sized mattress should be at least 12 feet. And there are several reasons for that. First, you need to allocate at least 2 feet of space at each side of the bed — in case you place it in the center of the room. This amount of space will be enough for you to get in and out of bed, as well as walk around it without bumping into the corners.
Also, you probably won't limit your room furniture to just a bed and a nightstand on each side of it. If you want to place an ottoman, a drawer, and other pieces of furniture, you should have enough space for them too. Otherwise, your bedroom will look crowded and cluttered. So, before you actually start looking for a mattress, take the tape measure and determine the dimensions of your bedroom.
Determine Personal Preferences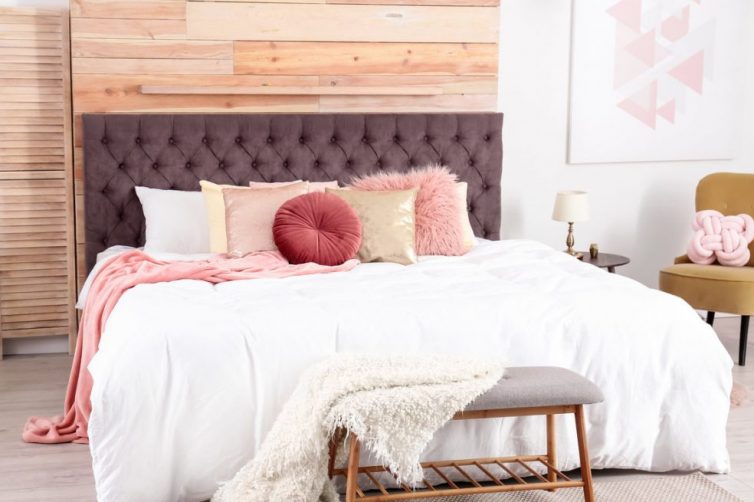 The best mattress is the one which gives you comfy sleep, and the size is one of the last things that matter in this case. Find out what you want first. And if you're confused about your personal preferences, here's the list of questions that will help you clarify them:
Softer or firmer?
Firmness is subjective, but there are still some general recommendations based on your weight and sleeping position. Stomach sleepers, as well as large guys, typically need something firmer to maintain proper spine alignment. Petite sleepers, as well as those who snooze on their side, may need a soft to medium mattress for better contouring and pressure relief. Back sleepers will benefit the most from medium to medium-firm mattresses.
What about your health?
If you have some health issues, such as back pain, hot sleeping, or arthritis, choose a mattress based on your doctor's recommendations. Or, look for reviews written by users with the same problems, to learn how a particular model may help you deal with your issues.
Do you share a bed with someone?
If you sleep with a partner, they might — surprise! — have a completely different idea of a perfect mattress. The good thing is, many modern King mattresses come in a split configuration. Basically, you get to choose two separate Twin XL mattresses, which make up the King mattress so that each of the partners can get the firmness they want. It's a great purchase for those who appear to have opposite preferences or own an adjustable bed base.
Choose the Mattress Type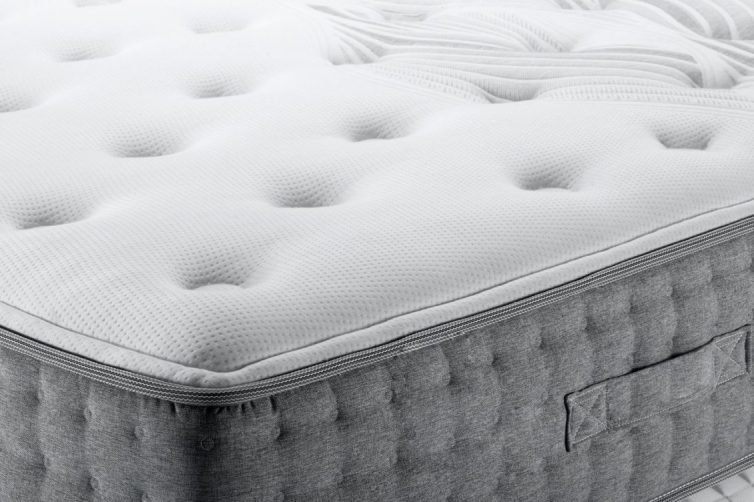 Even though mattress companies constantly come up with something new, we still have only four main types of mattresses to choose from.
Let's see what each of them is about:
Innerspring
Pros: usually the cheapest; pretty durable and immune to sagging; withstands bigger weight very well.
Cons: might be overly bouncy and firm for some; the coils themselves are prone to squeaking.
Memory foam
Pros: unbeatable cradling and pressure relief; great motion absorption; adapts to your body shape; available in a wide range of firmness levels; prices can fit any budget.
Cons: tends to sleep hot; might limit your movements so that you feel like sinking; potential odors (especially with infused foams).
Hybrid
Pros: offers a balance between spine support and cradling; breathable construction; decent edge support; durable. 
Cons: prices may be quite high; some users simply don't like the feel of hybrid beds.
Latex
Pros: natural; hypoallergenic; durable; cradles your body without limiting movement; sleeps cool.
Cons: the priciest option of all; might feel overly bouncy; mediocre edge support.
As you can see, all mattress types are different and there's no option that will feel universally comfortable for anyone. The best way to determine what works for you is to test them yourself, especially if you are going to get a King bed, as it's usually quite an investment. You can just swing by a mattress store and try lying on different types of mattresses to get at least a general idea of what they feel like.
Find a Reliable Brand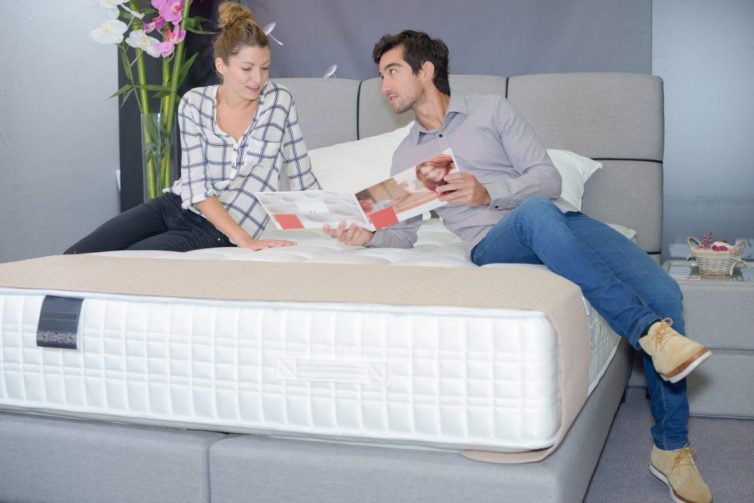 Good market reputation is important. Besides, finding a reliable mattress brand solves several possible problems:
Funds protection
King mattresses cost more than other sizes, so you definitely want to have your money protected by the return policy and good warranty.
Customer service
If this is your first mattress purchase, you'll probably have a lot of questions. Trustworthy mattress brands can get you covered here — you should be able to make a call to or chat with the company's representative and address all your concerns to them. As opposed to that, untrustworthy companies could be quite hard to get in touch with.
Delivery and disposal
Good mattress companies typically cover the delivery and disposal of your old bed, so you don't have to worry about all these things. However, be sure to check if these are paid services.
As an alternative, you can check out some articles with the best king size mattresses such as the review written by John Breese from Happysleepyhead.
So, as you can see, choosing a good King mattress is no harder than shopping for any other mattress size. Just follow these simple tips — and you'll get the best sleep in your life!