Decorating your space is a personal exercise, whether you do it yourself or you hire a professional. The constant factor remains YOU. Your designs should reflect your character, interests and taste. Incorporating wall arts in your décor adds aesthetic value to your home, especially in your bedroom. 
Selecting the right piece for individual spaces is essential when choosing wall art. The artwork that fits perfectly into your kitchen may be out of place in a bedroom; knowing the difference optimizes your space. There are a couple of variables to consider when picking out wall art for your bedroom.
The foundation of your choice is your style. Throughout your shopping, remember to stay true to yourself. Pick pieces you're comfortable with. Don't just pick an artwork because you think it's in style. Go with what appeals to you!
Here are some things to consider when selecting artwork for your bedroom:
1. Size
The size of your bedroom wall largely influences the choice of art you make. Artwork comes in different sizes ranging from oversized to miniatures. Bedroom walls always come alive with oversized and large paintings. This is because they are centerpieces that draw instant attention when placed above a headboard.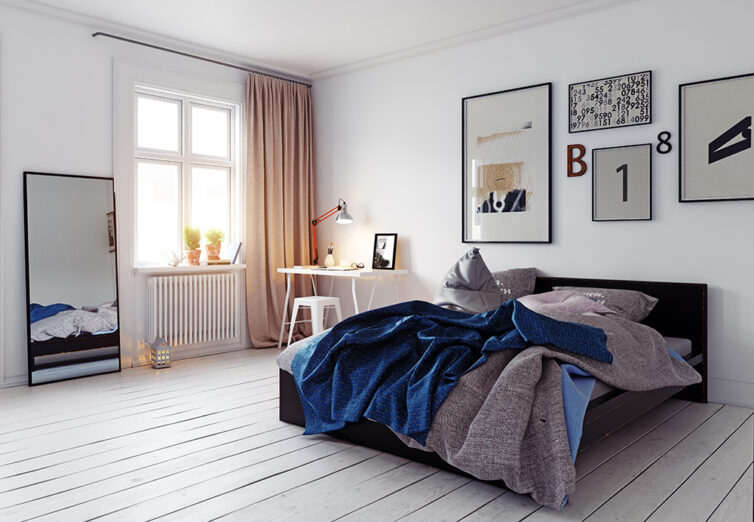 For people with minimalist taste, small and mini-sized artwork is best. You can use multiple mini paintings to decorate your walls. Artwork sizes are relative to the wall sizes; what passes as large could be oversized for a small wall. In your selection, consider the size of the wall space you intend to decorate.
2. Theme
The theme is an essential aspect to consider when choosing wall art for your bedroom. Your bedroom is your place for relaxation primarily, even though that's not the only thing you do there. It's aesthetically pleasing when your artwork reflects a theme.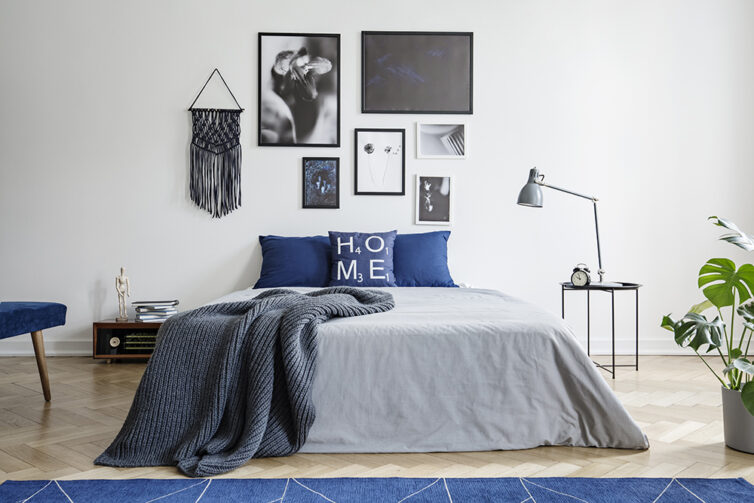 When you or a visitor steps into your bedroom, the feelings you want to get are important. You should choose pieces that evoke positive emotions like happiness, joy, excitement, passion, tranquility, etc.
Your bedroom is an extension of yourself yet, it must have its character. Your personality should radiate through the decorative pieces in your bedroom, the wall art being the centerpiece. What statement is your bedroom making? Is the ambiance romantic or calming? 
In setting the mood for your bedroom, refer to color psychology. Each hue has a meaning and evokes certain emotions. For example, Yellow is bubbly, while blue is calming like the sea. You can check out the paintings by numbers and their meanings on our website.
3. Originality
Stay genuine to yourself when buying artwork for your bedroom. You want to get pieces for their appeal, not just because they 'fit' your space. You don't want to feel like a stranger in your bedroom.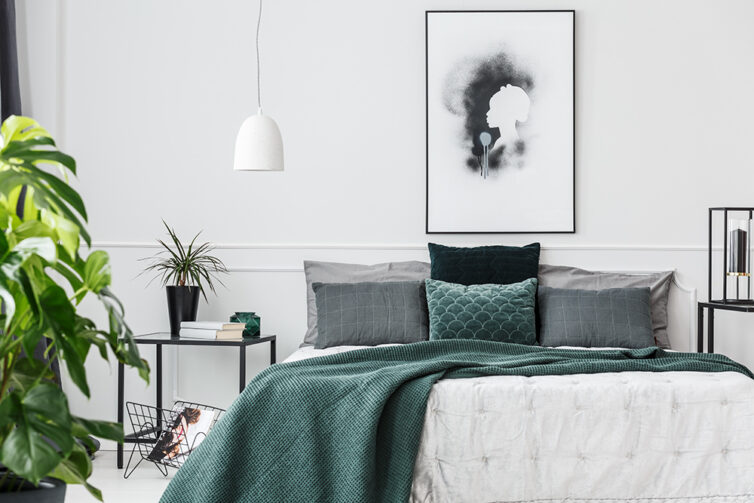 This is why selecting wall art first before painting the walls is the best option. Then, you use the art as a central theme for your other décor. 
4. Focal Point
Choosing a preferred focal point of your bedroom would help you when making your choice. For most people, art is the focus of their bedroom. To highlight this, choose a spot that has good lighting and a vivid painting. If the artwork is not your focus, however, choose a mini frame.