Liebherr has taken a long hard look at what the future of the integrated refrigerator might be. The result is a range that takes inspiration directly from customers and nature in how it cools and sustains.
Their aim is to be a partner in the home, making life easier with technology, fresher and healthier for everyone. This teaser film lifts the lid on the surprising natural inspiration in Liebherr's new range.
Thinking about how an integrated appliance can do more for you in your home Liebherr has developed a range that puts the customer at the heart of new technical innovation, outstanding energy efficiency, minimal noise levels and intelligent design features for their next generation refrigerators allowing them to get the most from their lifestyle. They come in four segments in Pure through to Plus, Prime and Peak combining features and elements to suit lifestyle and budget.
You will be inspired by a range of features like Hydrobreeze that automatically reinvigorates fresh produce with a cool, fresh mist, an InfinitySpring giving fresh crystal-clear water whenever needed without the need for eco-harmful plastic bottles or heavy crates, or an abundance of ice cubes from the IceMaker. The new features are designed to make lives easier for individuals and families from getting glasses of water and ice cubes through to self-closing drawers that are child's play to use.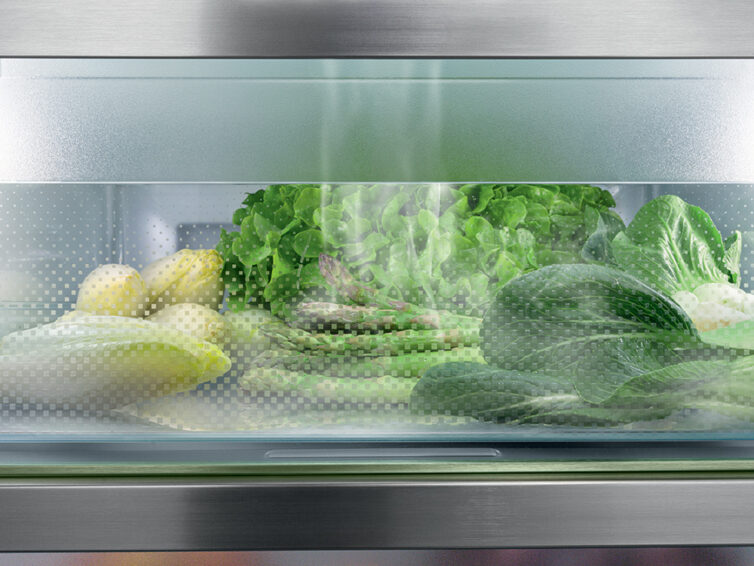 Liebherr's latest range of integrated appliances have OpenStage internal storage features inspired by high-end delicatessens and fresh food retailers. They display the food and drink in the fridge, make it easy to store and ergonomic to reach. The complete contents of the fridge can be stored and easily removed on the fully extendable glass shelves. OpenStage is convenient even when closing the pull-out drawers thanks to the self-closing mechanism and soft damping. Full-surface stainless steel applications on the rear wall and in the inside door as well as a fan with discreet ambient LED lighting mean that the user experience is something special every time the refrigerator door is opened as their food and drink take 'centre stage'.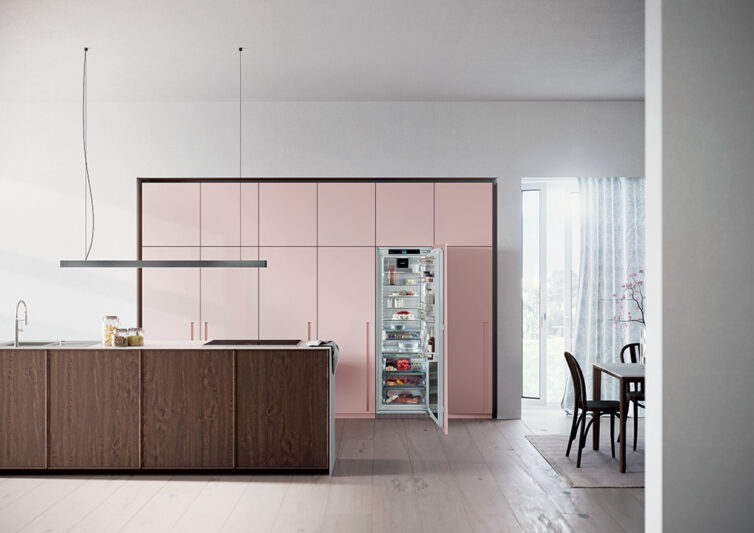 The new integrated appliances from Liebherr also set high standards in terms of noise levels with some of the appliances only emitting 29 dB(A) of noise, meaning that they can be labelled as class A, the highest noise reduction category. This makes them barely perceptible, even to noise-sensitive ears. As kitchen spaces are increasingly merging with living areas, this is an important feature that is becoming increasingly relevant in modern living concepts.
Offering a lot in terms of innovation from useable technology the new appliances still deliver Liebherr's devotion to energy efficiency and have top ratings. Liebherr has been manufacturing particularly energy-efficient refrigerators for decades, and the latest range of fully integrated appliances with the most recent energy rating labels also consistently achieve the highest ratings up to class B.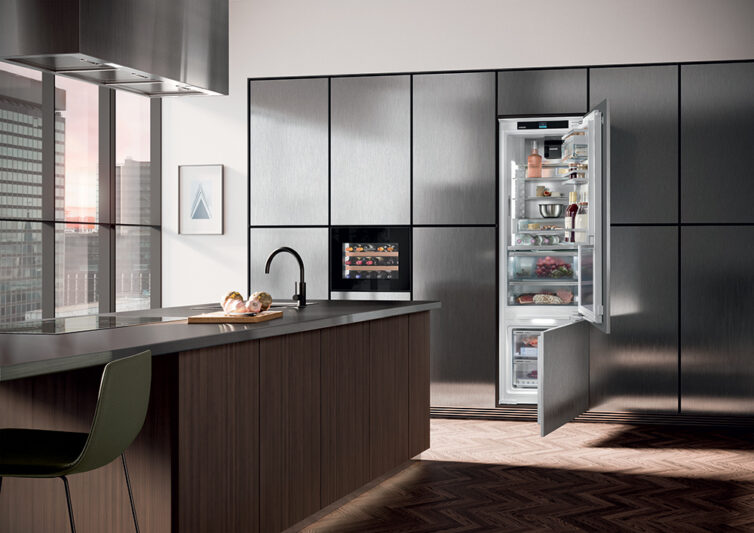 The new fully integrated appliances are 'smart' with all models either network-ready or connectable to a WiFi network later via a SmartDeviceBox. Customers can use the Liebherr SmartDevice app to integrate their refrigerator quickly and conveniently into an existing smart home environment.
Design and style and the desire to have vibrant open living spaces are at the core of Liebherr's new integrated appliances from internal design features like glass shelves and LED lighting through to ultra-low noise levels that allow you to hear your favourite sounds, not those of your refrigerator. You can really see here how Liebherr's appliances fit into life today and tomorrow.