Grand period homes are highly coveted in the UK, but preserving and shaping these homes for modern life requires a truly expert touch.
To meet this challenge, UK-based architectural joinery specialists Artichoke are inspiring the next generation of skilled craftsmen to help create beautifully livable homes, celebrating timeless design without compromising on their historic charm and value. Through meticulous design, joinery, and a fundamental understanding of a household's life, a home's heritage can be enjoyed for generations to come. Read on to understand more about this beautiful craft and its future generation of craftsmen.
Who are the Craft Experts?
Situated in Cheddar, Somerset, Artichoke has long believed that their expertise and passion for traditional architecture has immeasurably improved the lives of their clients. Devoted to the job, Artichoke has a clear vision that in 100 years, English design and craftsmanship will have continued to flourish, and their stunning interiors will be celebrated by future generations.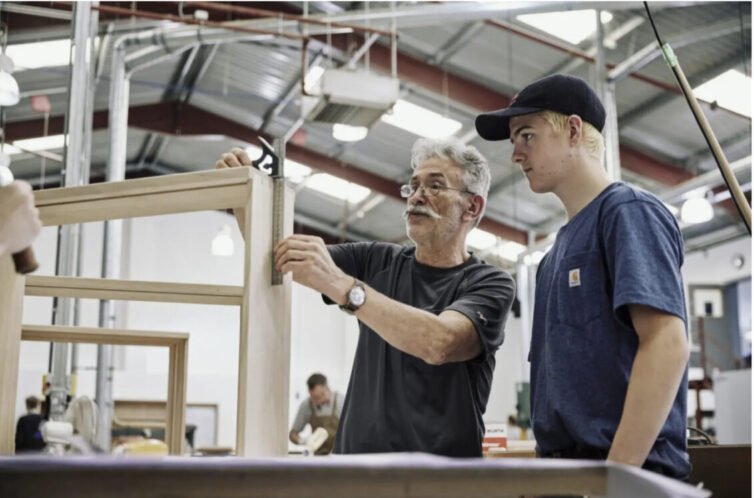 Artichoke's team is comprised of an eclectic group, including former prison officers, ad men and paramedics. These craftsmen are united by a passion for traditional joinery, which is evident throughout every facet of their work – from bespoke kitchen design to whole house renovations.
The Artichoke team count themselves as very fortunate to have found their craft, and they were increasingly concerned that teenagers were not given the same freedom to explore their creative interests under traditional UK schooling.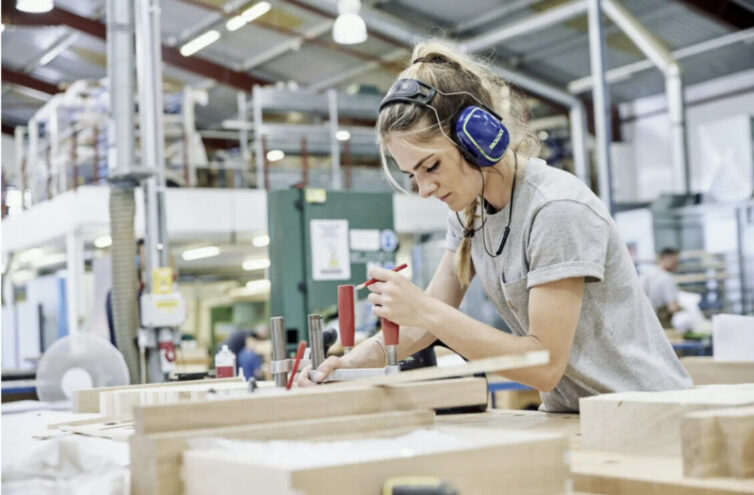 So, united in the belief that such a passion for architectural joinery should be shared and enjoyed, Artichoke launched their first intake for the School of Furniture in 2019. The school offers a series of free introductory courses for Somerset teenagers who are interested in learning the basic skills of furniture-making. The foundation of the School of Furniture is a credit to the vision of Artichoke, instilling the appreciation of English design and helping young adults flourish in their craft.
2021 Return of Artichoke's School of Furniture
Artichoke's batch of 2019 graduates are a testament to the success and vision of the course, achieving confidence in turning their hand to woodwork. One student in particular has now embarked on a successful career within the furniture-making industry.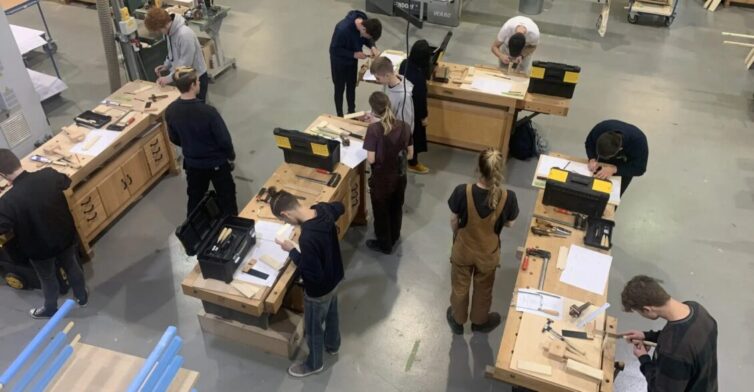 Following the success of the 2019 course, Artichoke is pleased to have commenced the School of Furniture's second year after a hiatus in 2020 due to Covid-19. Generously donated by Axminster Tools, the class of 2021 has been well equipped with some of the best quality tools for a budding craftsman and offered an abundance of knowledge about traditional joinery from the exceptional team at Artichoke.
Following the six week course, running from October to November 2021, Artichoke is committed to continuing to support for its students. Artichoke strongly believes in guiding young adults and teenagers with their next steps, whether it be working as an apprentice in their workshops or by helping students apply for a scholarship through initiatives such as the Queen Elizabeth Scholarship Trust.
If you'd like to learn more about Artichoke's approach and their ambition to inspire the young to believe that a future in craft is a valid career path, be sure to visit their website or follow them on Facebook or Instagram.