Wood flooring is becoming increasingly popular for use throughout the home – and it's not hard to see why.
A classic, elegant flooring that can complement many different types of décor, it's difficult to underestimate the impact that hardwood flooring can have on the overall look and feel of a room.
Considering using solid wood to enhance your living space? Here are five reasons that it could work for you.
Get great value for money
Some homeowners are put off because they think of wood as a more expensive option. Although it's true that the initial outlay can be a little more, you need to consider the overall life of your flooring.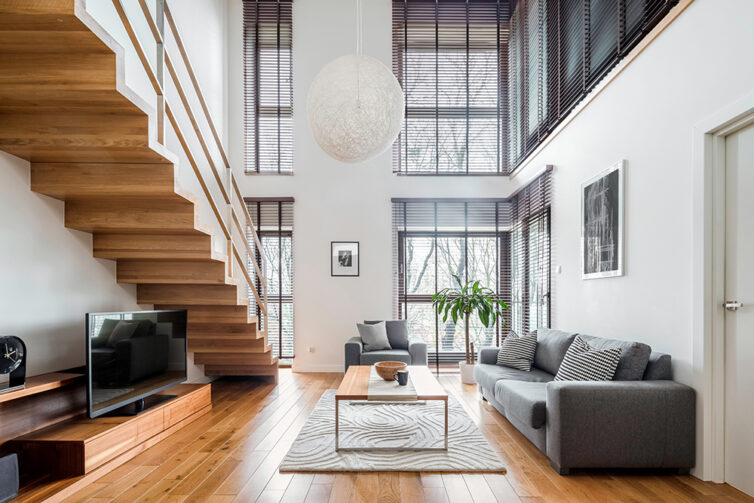 Wood floors are incredibly durable and, as long as you stay on top of the basic maintenance, can last for decades. Compared to other options such as carpet, it's less likely to become stained or worn down, which means that over time it becomes very cost effective.
Solid wood flooring is also easy to clean and maintain, without the need for frequent repairs or washes. This means that your annual costs should be lower than with many other types of flooring.
Complement any style
A hardwood floor can bring contemporary chic, rustic charm or anything in between, depending on how you choose to decorate the rest of the room. Paired with simple monochromatic colours and minimalist furniture, wooden flooring can bring some much needed warmth into a modern living room.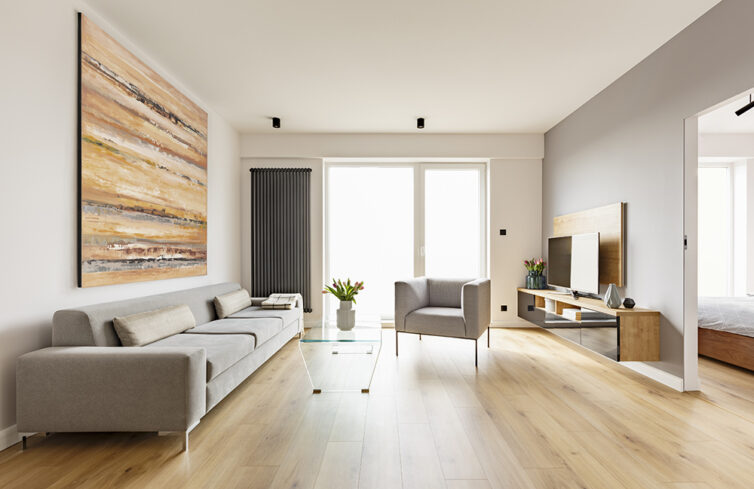 A country kitchen would not look the same without solid oak counter tops and wooden flooring. Add this to a colour palette of homely reds and oranges, and you'll have an inviting space to cook and congregate with all the family.
The point is, this type of flooring leaves the look of the room entirely up to you. Even better, if you choose to redecorate your home in the future, you won't need to rip up any carpet – your flooring will still match.
Keep things clean
Hygiene is important in the home, but it can be difficult to keep high traffic areas such as the kitchen or living room free of dirt and debris. This is where wood flooring really comes into its own. A simple sweep and vacuum will pick up the majority of dust, pet hair and other unwanted mess. You won't need to worry about things getting stuck to your carpet fibres, and any accidental spills can be quickly wiped up without leaving a stain.
If you do manage to damage the flooring, it can easily be sanded down and refinished. This will also help to remove any scratches or unwanted marks. In fact, you can even change the colour of your flooring through refinishing processes, should you decide that it's time for a change.
The easy cleaning and maintenance also make this a great choice for landlords who want something that is simple yet attractive for their tenants.
Boost your property's resell value
Houses with wood floors typically have a higher value, since this is a very desirable feature for modern homeowners. Used carpets are typically viewed as less hygienic and less aesthetically pleasing. And, considering how well it complements different tastes and designs, it also makes life a lot easier for a new buyer looking to redecorate.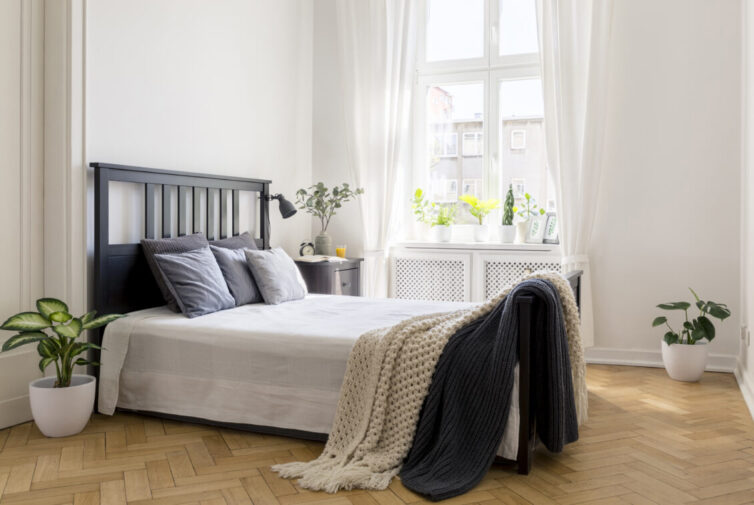 Similarly, wooden flooring can be a real draw for landlords looking to appeal to tenants with a fresh and modern property. While you might not be thinking about selling your home right now, it's always good to have one eye on the future when making any big changes to the decorations.
Improve your living environment
Wood actually has some surprising benefits in addition to the aesthetic value and convenience. Because it helps to soften vibrations, it can improve the acoustics of the room, making for a better experience when listening to your favourite music or watching a movie in surround sound.
Another great feature is wood's non-toxic, hypoallergenic quality. This makes it great for young children and allergy sufferers. If you have a baby or toddler, it provides a safer space for them to start crawling, with some even suggesting that learning to crawl on a wooden floor helps to improve motor skills.
While vinyl and laminate can make a fine alternative for many spaces, plenty of people agree that you can't beat traditional wood flooring if you really want to add character to your home. Timeless, tasteful and easy to care for, it ticks all the boxes for a modern homeowner – and could be just what you're looking for to create your perfect living space.