Looking for stylish home accessories that are friendly to the planet but don't cost the earth? The search is over.
Below, we're sharing a mixture of furniture and furnishings made using recycled materials. Shop our edit and feel confident that you're making more eco-conscious choices as you refurbish your home.
---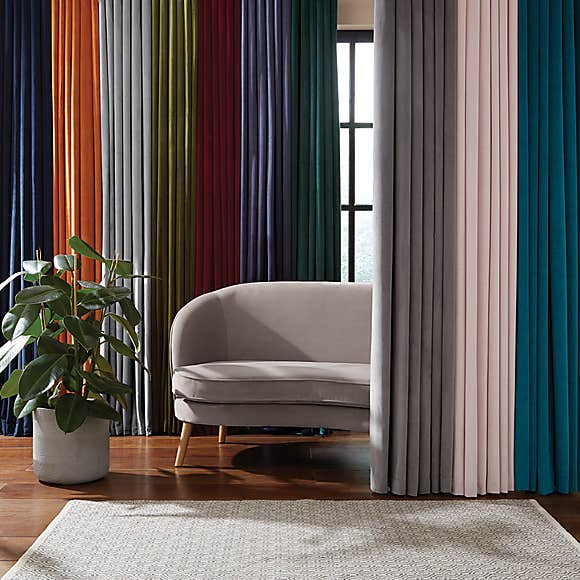 1. Recycled Velour Curtains
These velour curtains from Dunelm are made from 100% recycled polyester and come in a range of on-trend colours and size options, meaning there's a pair to suit every room in your home.
Shop the curtains at Dunelm. Price: £34-95 depending on the size of your window.
---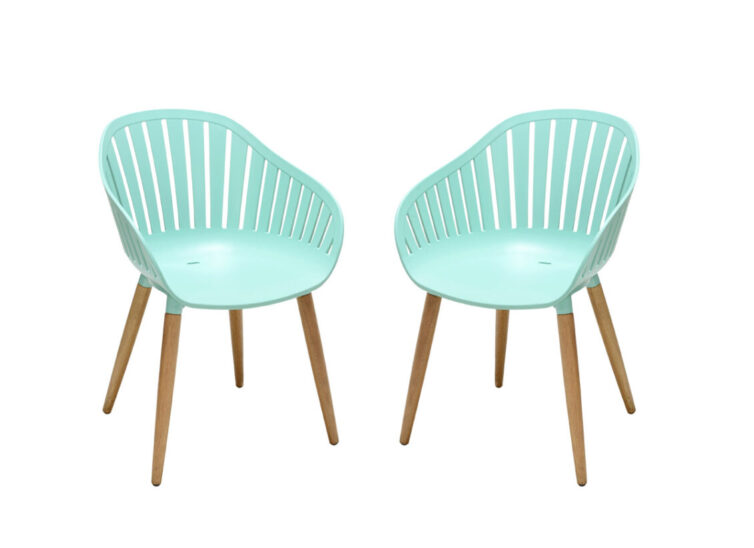 2. Recycled Plastic Chairs
These attractive garden chairs are made from a combination of sustainable, recycled and recyclable materials. Each seat is made from 3.5kg of recycled ocean plastic waste, including fishing nets collected from the sea. The chairs' legs are made from FSC sourced eucalyptus wood from a responsibly managed plantation. Both the plastic and the wooden components can be disassembled and recycled once the chair comes to the end of its life.
Get the set of two chairs from the Eden Project website, £179.
---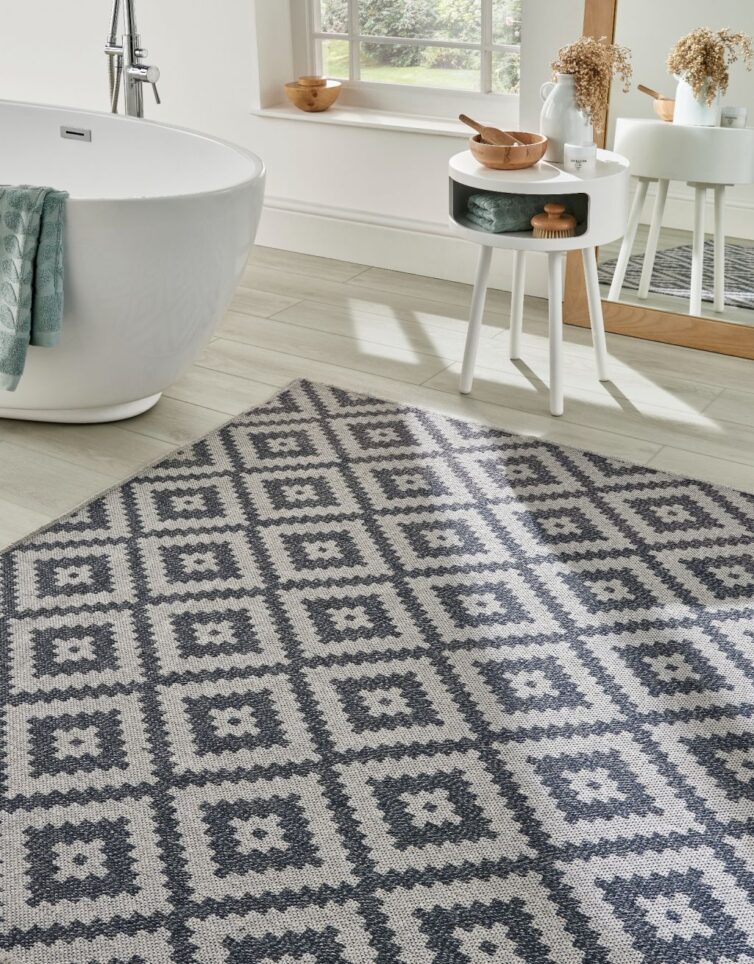 3. Recycled Cotton Rug
This cotton rug is made from 100% recycled materials, making it an eco-conscious choice for your home. The manufacturer has used nine recycled cotton t-shirts to make the small-sized rug (100cm x 150cm, £38.99) and 19 recycled cotton t-shirts for the large size (160cm x 230cm, £89.99). The recycled fabric is used to create a contrasting white and grey Aztec-inspired design that will look stylish in any room of the home.
Get it from flooringsuperstore.com.
---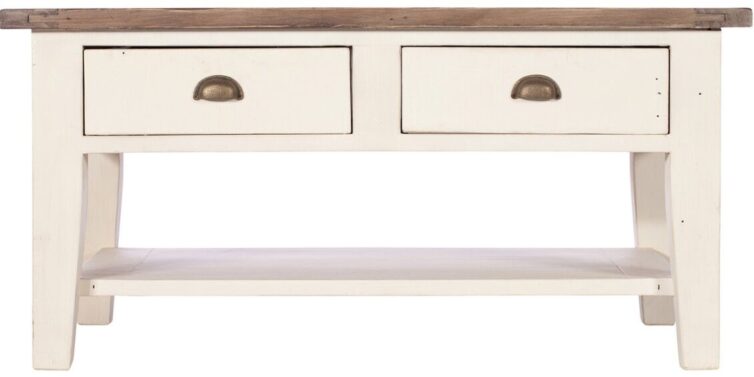 4. Reclaimed Wood Coffee Table
This attractive coffee table is made from 100% FSC certified recycled wood. It features a creamy white base with a rustic natural top and coordinating drawers with a stylish handle. As the wood is reclaimed, it will feature some marks, scuffs, dents, knots or cracks. These imperfections are a celebration of the wood's history and give each piece its own unique character.
This coffee table is priced £377 and can be purchased from modishliving.co.uk
---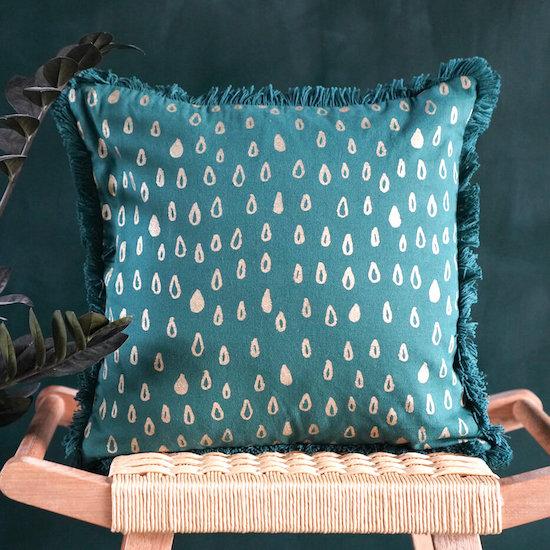 5. Recycled Cushion Cover
In need of new soft furnishings? Would prefer to make an eco-conscious choice when buying? Let us introduce you to Tikauo, a company that makes textiles made from recycled and sustainable materials. The brand tries to keep its carbon footprint low by minimising power and chemical use in its manufacturing process. Takauo employs Indian artisans to hand-print and handcraft their products while ensuring they have good working conditions and are paid a fair wage. We particularly like the company's cushion covers, which are made from recycled cotton and feature trendy designs printed in AZO-free dyes. We love this hand-drawn raindrop print cushion with its handcrafted fringed edge (£35).
Shop at wearthlondon.com.
---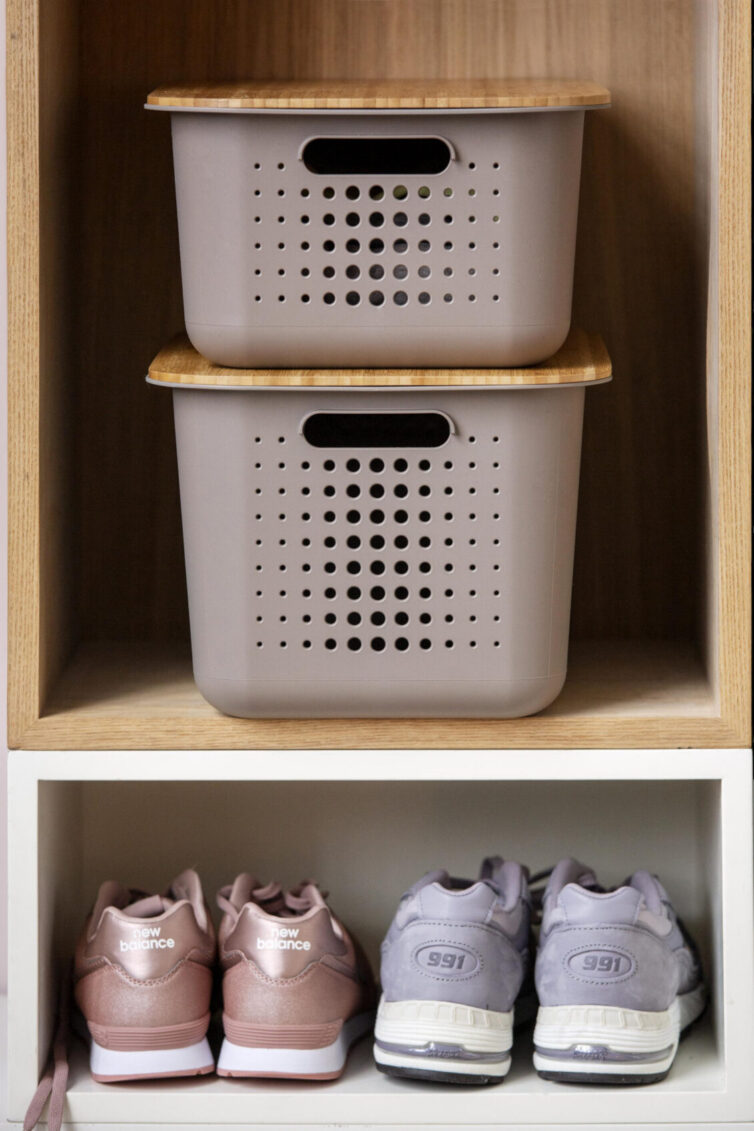 6. Recycled Plastic Baskets
These baskets are made from 100% recycled plastic and are guaranteed for ten years, meaning they should last you for at least a decade. Plus, once you've finished with them, they can be recycled again! They come in either white or taupe in a variety of sizes. Optional plastic or bamboo lids can be purchased separately.
Shop at JohnLewis.com. The 13L option pictured here costs £7.