If you've decided to upgrade the blinds in your home or office but don't have a clue where to start, you've come to the right place!

In today's post, we'll share some brilliant ideas that'll bring lots of colour to your space.  We'll also educate you on some key terminology in the world of window coverings and share a website where you can turn your hand to design and customise your own blinds!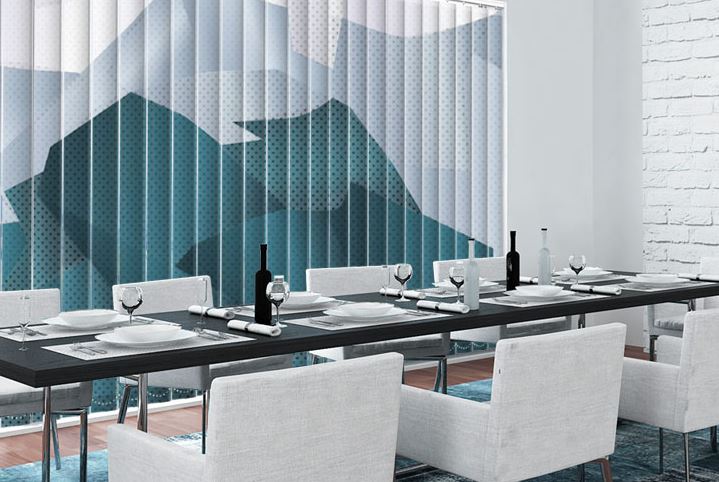 Different types of blinds:
While there are over ten different types of blinds, today we're going to look at the two most popular:  roller blinds and vertical blinds.  You'll find these types of blinds in every home and office up and down the country.
Roller blinds vs vertical blinds:
Roller blinds (pictured below) are a single piece of fabric that wraps around a casing.  The blind fits at the top of your window frame and can be operated by a pull cord or chain mechanism.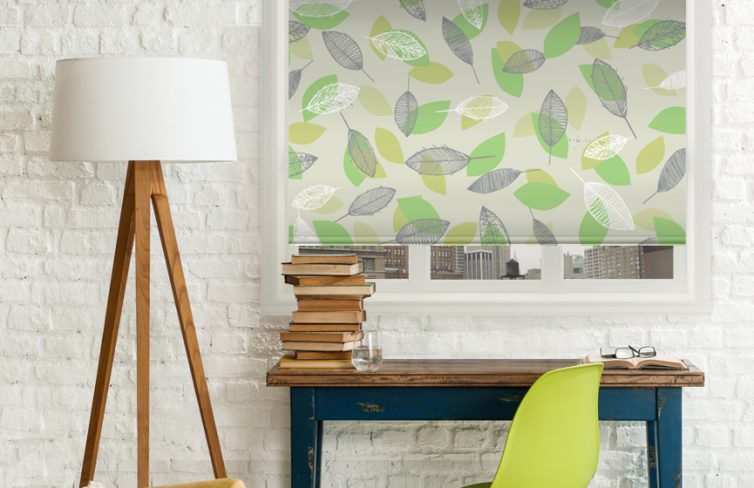 Vertical blinds (pictured below) are made from lots of individual strips (known as louvres or slats) that hang down from a track at the top of your window.  They're usually operated by a plastic wand or safely attached chain.  This controls the slats allowing you to change the amount of light that streams through the window.  You can also angle the blinds for added privacy.   Vertical blinds can be made from lots of different materials, including PVC and fabric.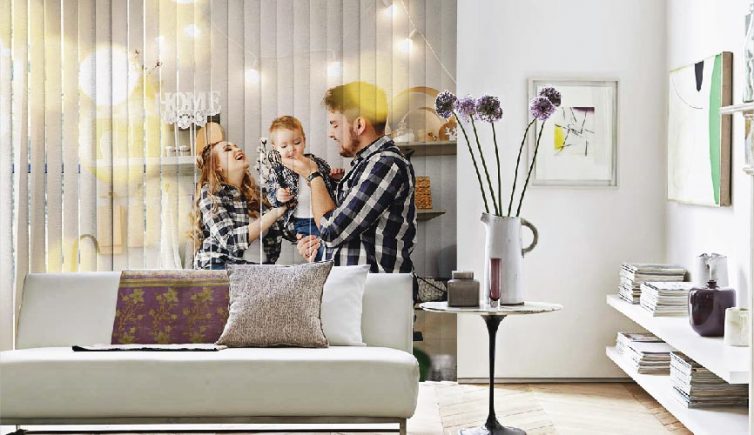 Which should I choose?
Roller blinds fit most standard doors and window sizes.  They're commonly used in bathrooms, bedrooms and kitchens.   They're perfect for skylights and Velux windows too.  As roller blinds come in a range of colours, designs and prints, they're a quick and easy way to transform a room.  However, they're not always the best choice for covering extra tall or particularly wide areas.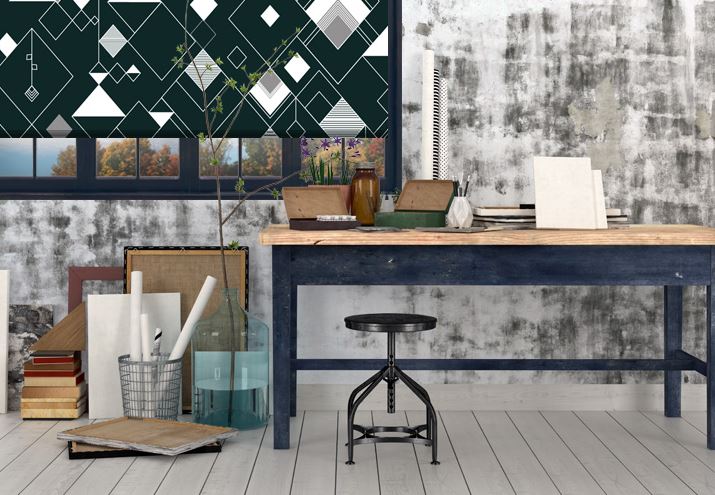 The nature of the vertical blind's construction means they can be installed to fit practically any door or window – a roller blind may be too narrow for a large patio door for instance, but you should have no problem installing a vertical blind in that space.  Vertical blinds are a great option for curved bay windows too.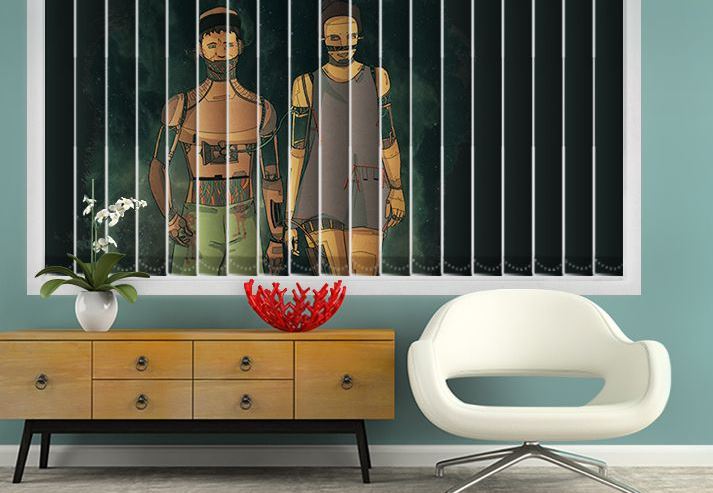 Ready-made vs made-to-measure:
If you're shopping for blinds, you've probably come across the terms "ready-made" and "made-to-measure".  But what do these mean?  They simply refer to the manufacturing process of the blind.
Made-to-measure blinds are individually created to order.  They'll fit the dimensions you specify.  Usually, you can choose from different options, including the fabric, control side and how the blinds are fitted.  Made-to-measure blinds are usually more expensive because of the additional labour costs involved.  However, don't be put off by this.  There are some pretty affordable manufacturers out there!
Ready-made blinds are manufactured in a number of standard sizes.  They usually come pre-packaged from a shop and will be purchased without any interaction from the maker.  You don't get to customise the blind and the onus is on you to choose the right size to fit your window.
Designing your own blind:
If you fancy turning your hand to design, there's a company called Decoshaker that lets you customise both roller and vertical blinds.  All you have to do is upload a photo and enter your required dimensions!  Then, just sit back and wait as the company prints your design and manufactures the blind to order.  You get a fully customised blind in the size you need.  To get started, all you need is a high-quality image.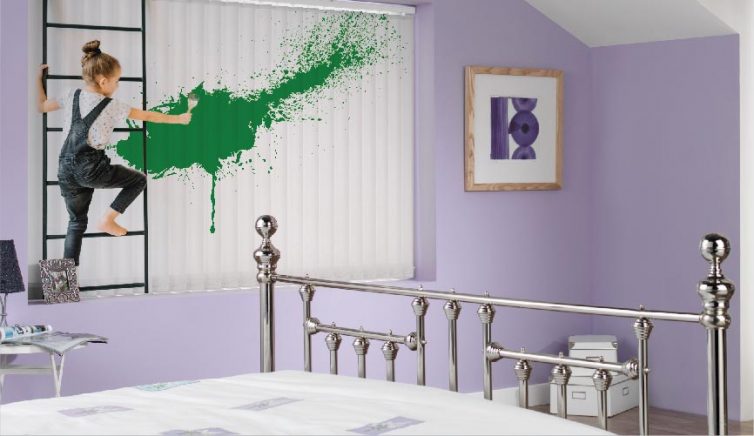 Decoshaker's service is perfect for homeowners looking for something special to brighten their room and business owners who wish to proudly display their company logo!