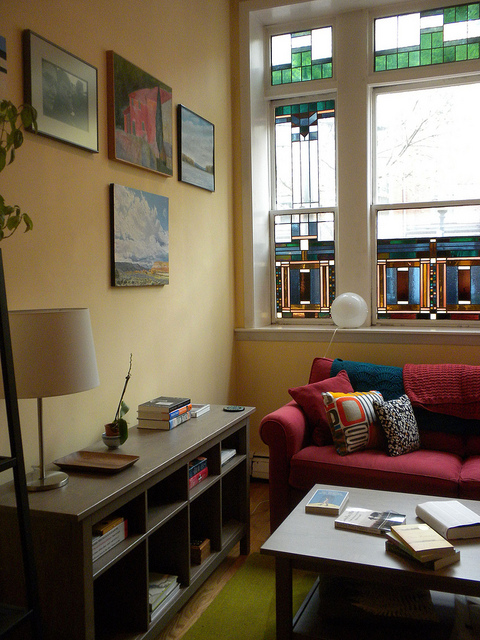 You may think that there are only so many styles of window.
The classic sash window is one of the most common designs you will come across. Sure, it looks fine, but could it look better? Your windows don't have to be just a functional and architectural addition to your home. The style of window that you choose can make or break the design of your house. There is no need to choose plain and simple windows, not when there are so many exciting and modern options available to you.
Some of the most individual and intriguing architects have come up with new window designs. These windows let in light into the house, but they also serve another purpose. These windows do so much more for a home. They add unique character to the design of the property. Windows don't have to be minor features to your home; they can be the main feature. Your windows can be the central pieces around which the house's architecture stands. We have compiled some of the most exciting designer glazing options for you. These windows are not just panes of glass; they're masterpieces in their own right.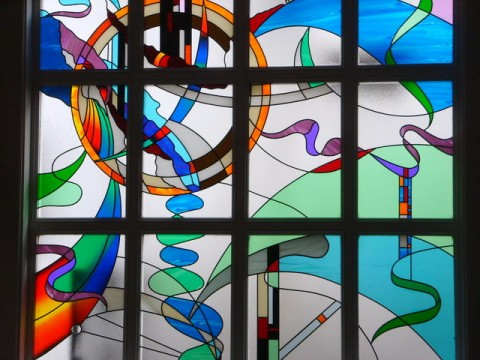 Modern Design Stained Glass Windows
If you thought stained-glass windows belonged in churches, then you were wrong. Modern architects have taken the old-fashioned design technique and revitalised it. Now you can get a wide range of modern style stained-glass windows, which will look fantastic in any home. You don't have to have stained-glass windows showing saints and pictures of Jesus. Instead, you can choose modern designs, which will suit modern architecture.
Modern art is not to everyone's taste. Abstract pieces such as the one pictured above make any home look unique and stylish. This window takes inspiration from contemporary art and integrates it into a window format. Making stained-glass windows is difficult. Only a few specialist factories can create such designs. If you want stained-glass as a feature within your home then, you will need to pay a lot of money for the pleasure. Few people understand how precious and expensive stained-glass is and assume that it is cheap. In fact, a stained-glass window is one of the most-expensive styles of windows that you can buy.
There are many more designs you could consider when looking into getting stained-glass. Perhaps you want a classic 'stars in the sky' design or something more abstract. Getting bespoke stained-glass is the ultimate in design elegance.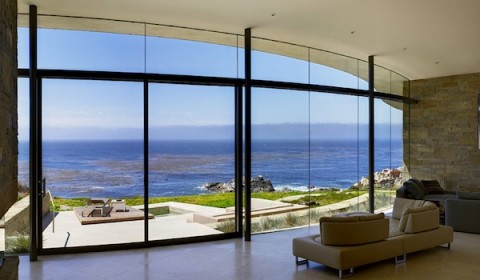 Designer Wall Of Windows
Another modern window design that is fast-becoming popular is the wall of windows design. The look gives any property a spacious and intriguing interior. Most people assume that you can only have simple small windows in your home. That is not true at all. It takes some bravery to opt for this design technique in your home. A wall of windows allows you to have much more natural light in your home. This design is perfect for properties, which face scenic and picturesque views. A wall of windows allows people inside the property to feel as though they are always in the great outdoors. You can sit in your living room and see nature up close and at its best.
This design technique has been around since the 1960's but has only recently become popular. Many people who opt for eco-friendly and nature-centric homes also choose a wall of windows. We have seen this design in separate panes of glass, which give a panelled effect. We have also seen the large panes of glass, which cover an entire wall. I believe that the most-minimal design for this style is the singular panel design.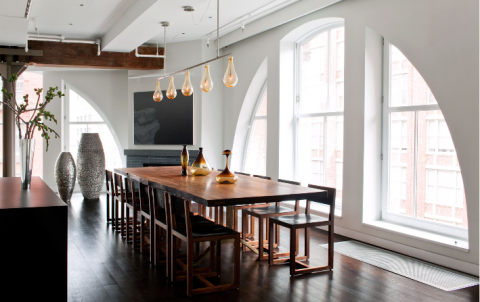 A Modern Gothic Design
The next design takes inspiration from gothic architecture. Few people understand how much modern design is a throwback to traditional and classic design styles. Much of the double glazing Plymouth has to offer takes on this unique style. The style is popular with people living in the south, as the houses in the south of the country have a more contemporary feel.
The arched window design here is reminiscent of an old church or cathedral, yet has a modern twist. The three panels make this piece much more modern than a traditional design. The fact that the window panes start from the floor of the building means that the room gets a lot of natural light. The curved arches, here, are beautiful and stylish. This design works best with minimal décor. As you can see here the room in which the windows are, is minimal, white and plain. If the room was too over the top with its design and décor then these windows would look out of place and odd. Here we see the perfect balance of old architecture meeting new décor.
Contemporary Angular Window
Angular window designs are contemporary, yet abstract. Few properties can look good with the design, yet in the right property the window looks incredible. The design works best with wooden features and simplistic colours. Many modern houses incorporate the window design into their architecture. Few make the window design look great as the design is quite striking, and can appear odd in certain homes. Here we see the perfect balance of modern design meeting traditional values. The wooden frame of this window stops it looking out of place in the home.
The designer here has taken the window design one step further by integrating a reading seat into the design. The addition of the seat means that the window is not only stylish, it is also a functional part of the home. The seat offers people the chance to read in a hammock like seat, whilst experiencing natural light from the window. The strong angles and fluid movement of the window frame means that the piece itself looks individual and unique. The abstract nature of the design compliments the neutral home and looks incredible. This window is the height of modern design choices, but as I said, needs to have some subtlety to work.