As Spring approaches, we thought it would be the perfect time to put together a collection of spring kitchen inspiration.
To bring in the new season we have combined hues of yellow, pink and blue, to create a bright country kitchen theme.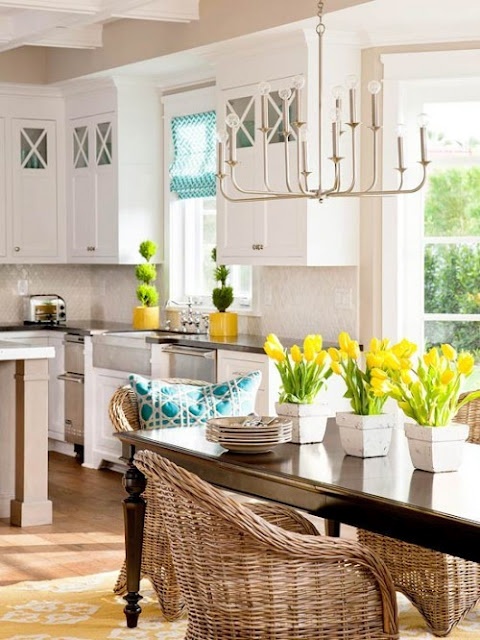 This kitchen is bright and airy to start with, by adding a few clearly placed blue and yellow accessories, it really gives the whole room that extra spring look.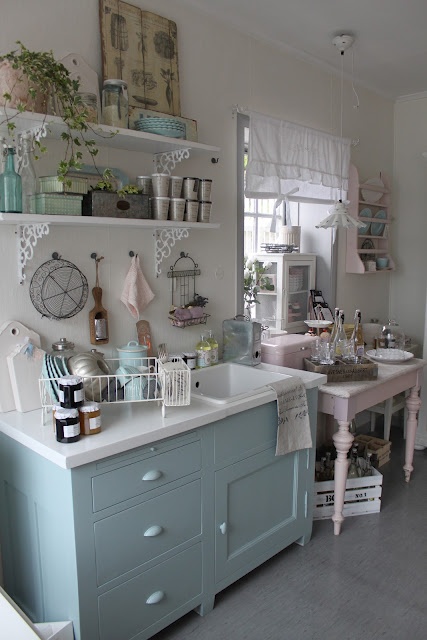 Painted furniture for me makes a country kitchen. The pastel blue sink unit, pastel pink table and shelves give the room a subtle warmth and character.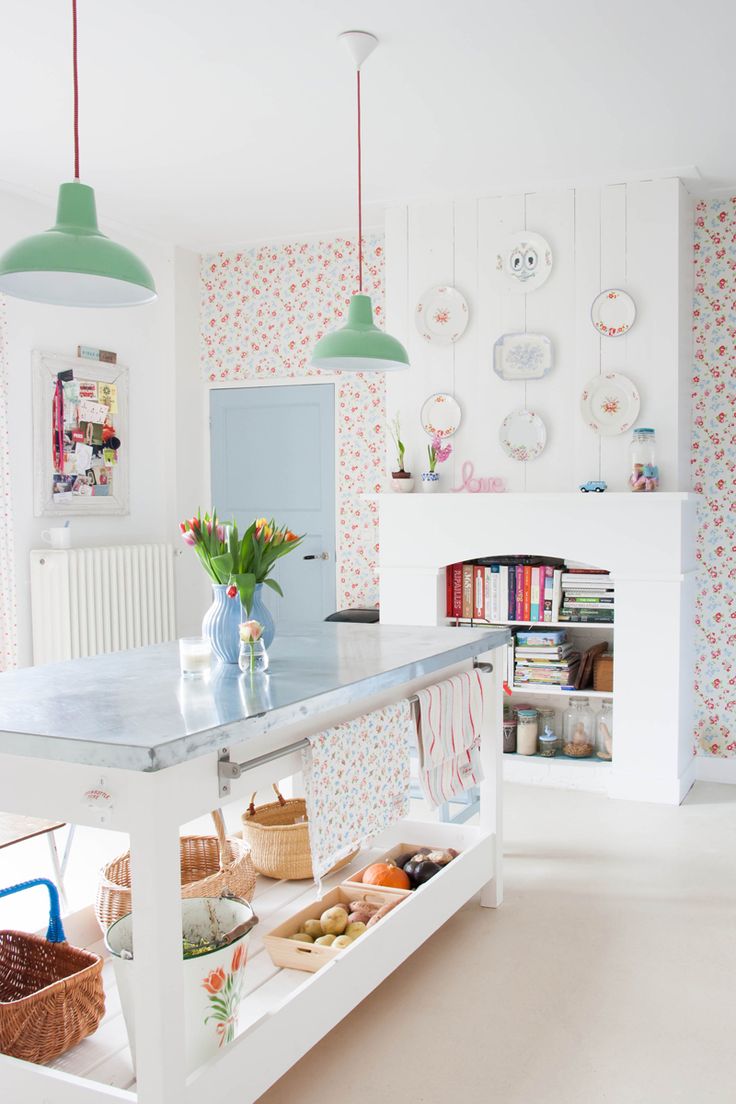 Along with pastel colours, flowers give a natural spring look to a kitchen. With flowery wallpaper, vases full of freshly cut tulips and subtle decorative pieces like the plates on the wall, this room looks like a modern fresh twist on the country kitchen.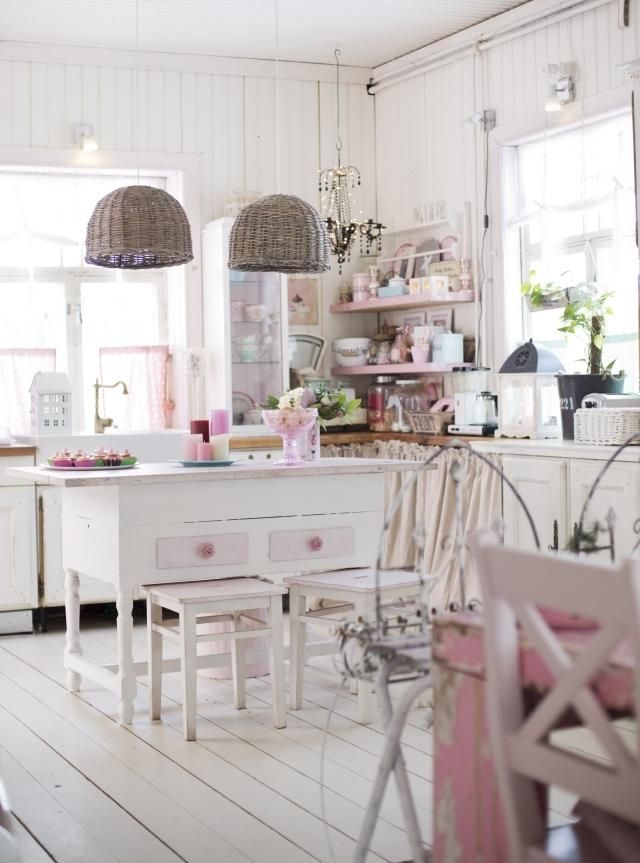 White can be cold if just used on its own, but as with the other kitchens, that splash of pastel pink is all that is needed.  I particularly like the mix of lighting, with the chandelier adding a different stylish twist to the country kitchen look and the rattan lamp shades bringing in another depth of colour and that Easter/spring basket appeal.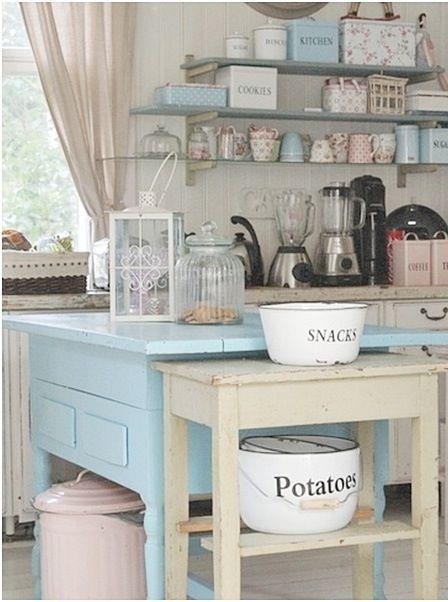 Once again with the use of pastel pink and blues, and the right accessories this kitchen is full of character and charm.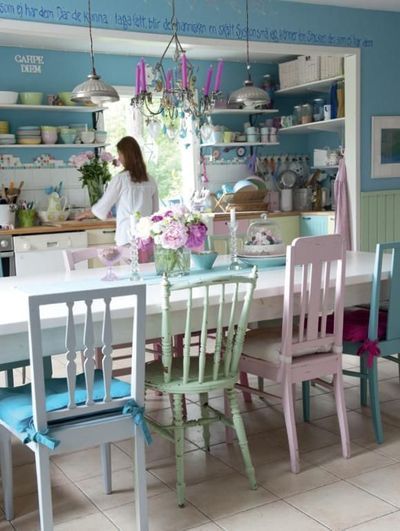 This has to be my favourite inspiration for a spring kitchen, as it is so full of life. The combination of pastel colours coupled with the subtle stronger hues of blue and pink really works well together.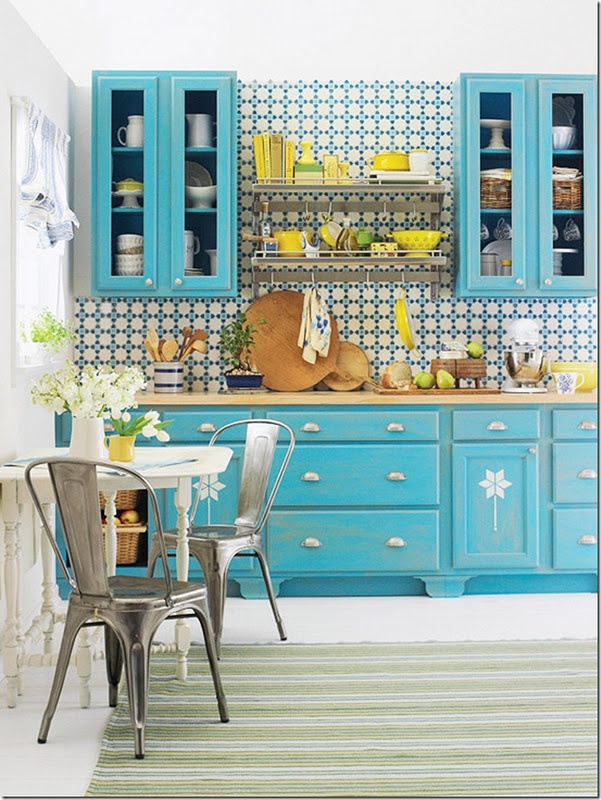 A bolder blue and yellow kitchen, with a Moroccan feel definitely puts you in the mood for sunnier times.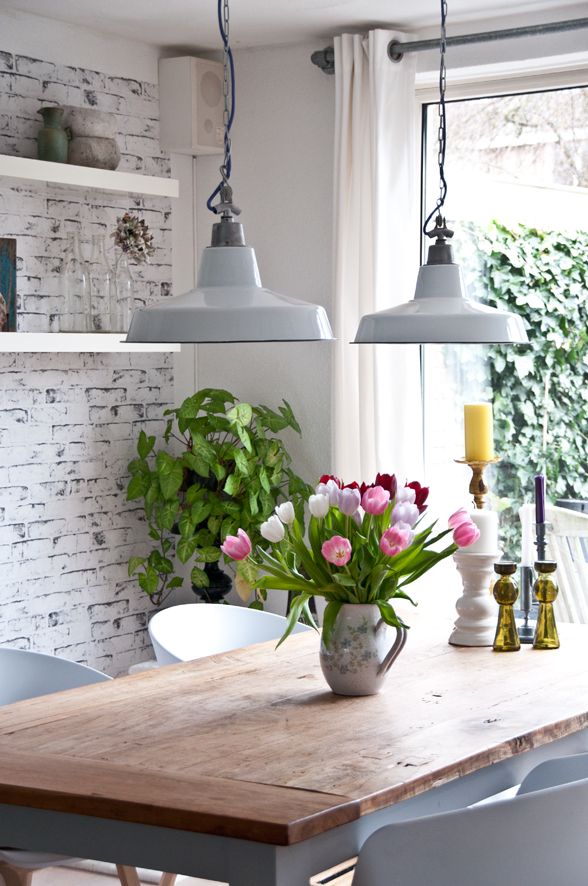 The warmth of the wooden table top and subtle accessories bring the sunny day from the outside into the inside of the house.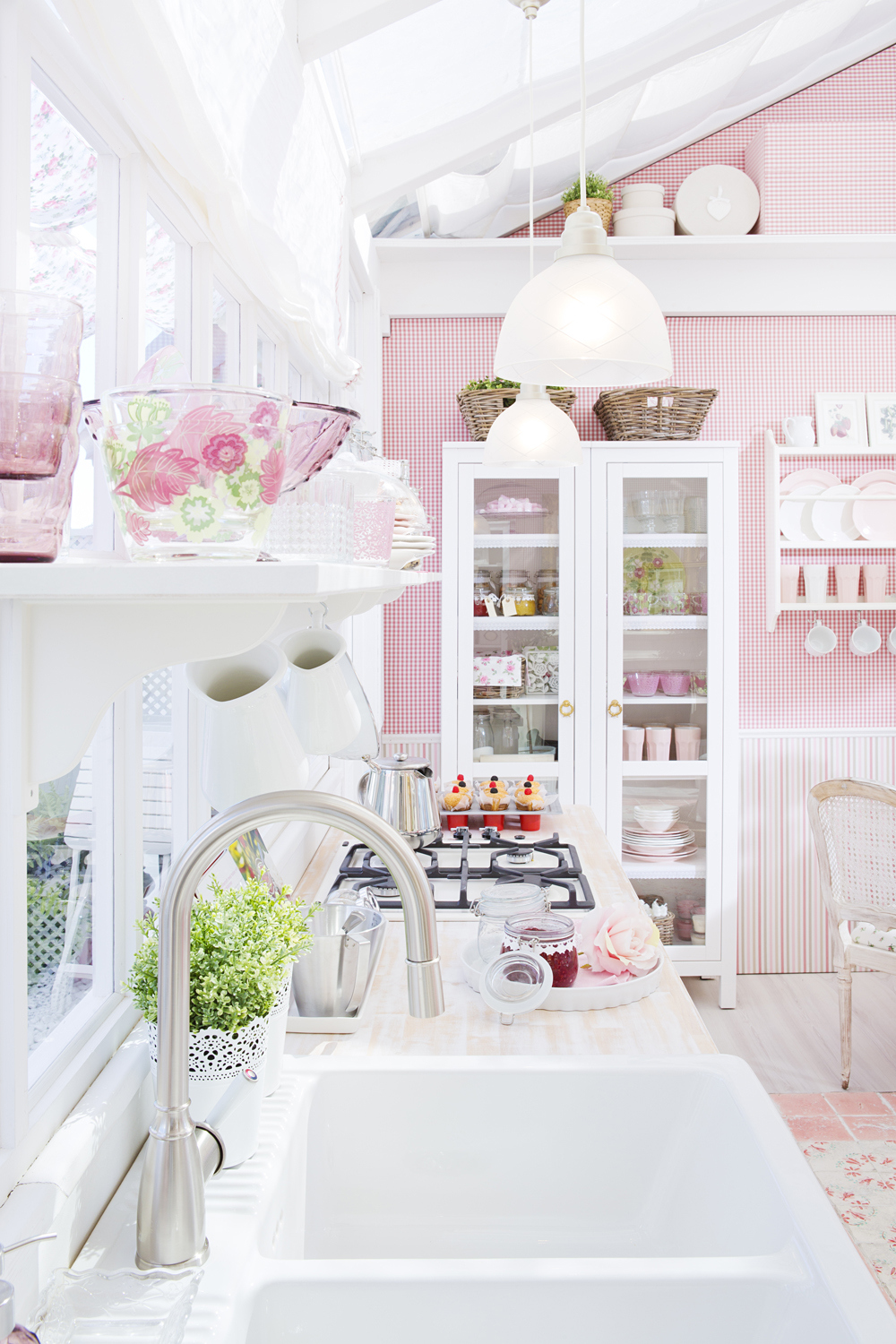 Gingham, flowers and pastel pink works really well with the white furniture in this kitchen. Keeping it stylish, fresh and well balanced.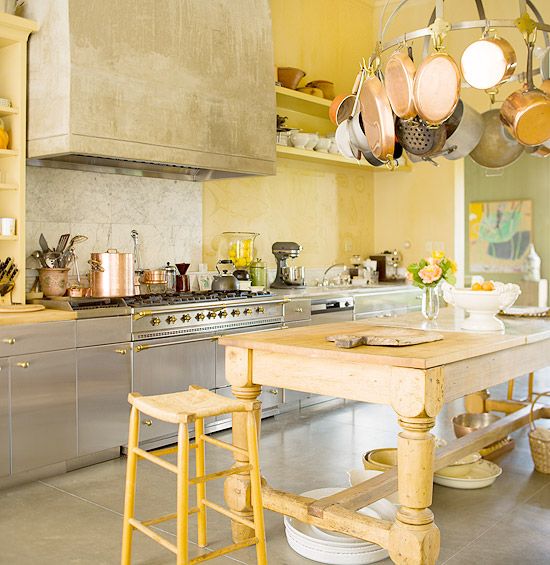 Stainless steal units and work tops can be quite a cold look if not done right, but this kitchen has added in so many layers of warmth with yellows and golds that the stainless steal looks right at home.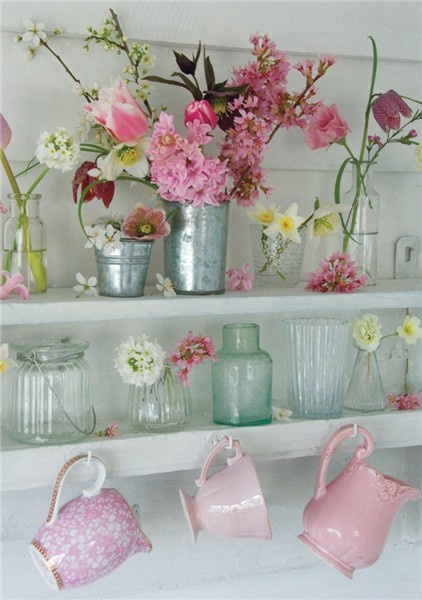 If unable to add a new spring look to your kitchen by painting your furniture or walls, the easiest thing to do is to accessories like many of the pictures have shown.  The good thing with accessories is that you can change them as often as you please, be it each season, each year, or just when the mood takes you. It doesn't have to be expensive either, by visiting charity shops and taking seasonal flowers from your garden, your kitchen can look like a beautiful fresh spring day in no time.