Are you looking to increase your kitchen space? The thing is a kitchen of any size can feel spacious, especially if you know a couple of techniques.
If you're planning to keep white cabinets and walls is a good start, but there are many other ways to create extra room in your kitchen or create the impression of a bigger space than you have, all without losing a sense of personality.
Let's discuss the seven ways to balance storage, style and long sightlines to get a purposeful design with a spacious vibe.
Let's consider narrow cabinets
This may be a unique one to think of but it does give you the result you're looking for. Having slimmer lower cabinets for one area has its rewards.
It gives more floor space, which can make a big difference in a tight kitchen. It also reduces your storage slightly, but the backs of deep cabinets are often hard to reach anyway so that the shallower cabinets can be just suitable for everyday items.
Why don't you decrease your hardware?
It's a no-brainer that removing counter clutter is crucial for keeping a kitchen looking open and breezy, but you can take this a step further by removing the hardware.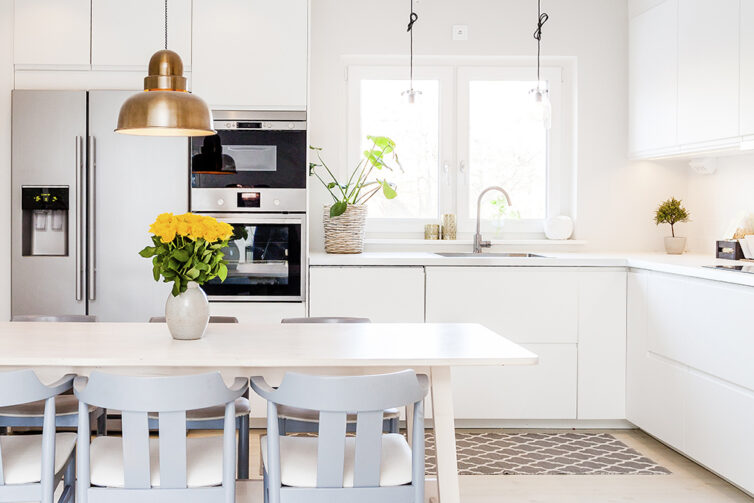 Using cabinet doors with touch-activated latches or combined reach-in pulls strengthens the clean lines of your new kitchen. As a result which subtly helps it appear more prominent. Eventually providing you with fewer small items to bump into or get caught on your clothing, so the space will feel easier to move in too.
It's time to reconsider the double sink
Most commonly people often request a double sink at times before anything else. Large double sinks have their uses, but if you're willing to compromise and choose a single sink (or even a one-and-a-half sink with a slim second bowl), it can open up better storage options and unbroken counter space.
If you opt for a smaller cabinet for the sink frees up room on either side, opening new selections for adjacent cabinets. If you don't think you'll use that second sink bowl regularly, it's way better to understand what else that space could be used for.
Let's get a compact dishwasher
Most typical dishwashers come in a 24-inch width, yet dishwashers in an 18-inch width are growing in popularity.
Saving that 6 inches can give you a giant cabinet elsewhere. A smaller washer also fills up sooner, this means you can run a whole load more often instead of waiting a day between washes or running the machine while only half full. For smaller households, this can be a perfect option.
How about putting your fridge on a diet?
When speaking of saving inches, opting for a slimmer refrigerator can open up your kitchen as well. Clients usually want an enormous fridge that can be appropriate, but these large 36-inches-and-up models often end up full of clutter or remain half empty.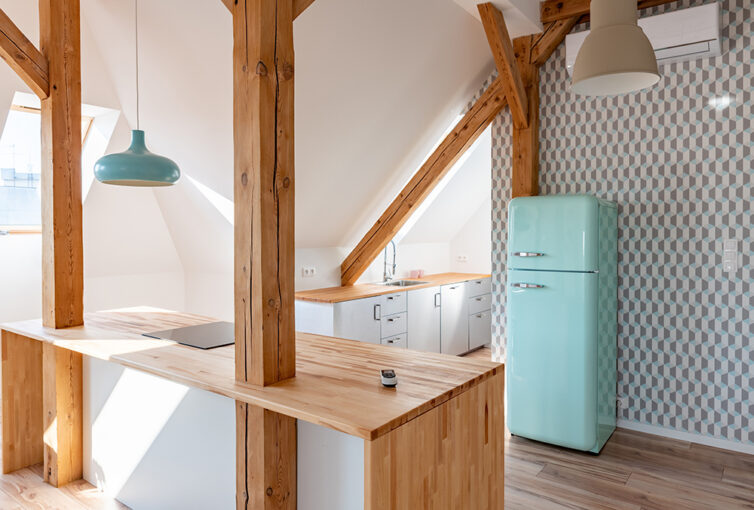 So if you don't cook often or frequently shop for fresh produce, try reducing down your fridge to 30 inches or even 28 inches and leaving more room open for other basics.
What about getting panel appliances?
Panel-ready appliances are usually designed to be able to receive a door front of your choosing so they can blend into the look of your kitchen cabinets. The final look is more fluid, which creates an overall more prominent, airier presence. It's usually not a low-cost upgrade, but it gives a luxurious appeal.
You can rent a storage unit
Did you know that a storage unit size plays an important role when it comes to decluttering? You can accelerate your moving process by storing all your extra kitchen items at a London storage facility.
STORED is a hassle-free storage facility that picks up your stuff, stores it and brings it back when you need it – for less than the price of traditional self-storage. You can always get a spacious storage unit if you have extra appliances.
You don't want to harm anything by stuffing everything into a small space. A couple of pounds extra will save you from loss.
The way to go about creating the kitchen space you need: Conclusion
Let's face it when you're tucked into the kitchen working away on dinner, that's when the space usually feels the smallest. The coolest technique to make your kitchen look roomier is using a mirror.
This is excellent for the backsplash that opens up the sightlines, making the room seem much larger, especially from close up. For an innovative, better effect, use tinted glass so the reflection is more subtle.
With just a few tips you can most certainly achieve the kitchen space you require. All it demands you to do is be a little creative and innovative. And then, your ideal kitchen is just seven steps away.
}