I have just had one of the weirdest Easter weekends. Well, it was ordinary for the most part, and A LOT of chocolate was consumed, so why was it weird? I'd hate to go stereotypically British and talk about the weather, but it has baffled me these last few days.
I'm writing this from my cosy home in the UK and thankfully it's cosy because I'm looking at a garden which is simultaneously sunny and snowy. The last 36 hours or so has seen outside look like a perfectly normal spring day before quickly turning into a flurry and sleet. It keeps flip-flopping between the two. Just this past Saturday, I was applying factor 30 and lying on the garden in the hopes of getting some colour on these pale arms and legs. Now, I have the portable heater back out from the cupboard (there's no chance I'm having the central heating on all day).
This weird spell of weather has had me wondering what I need to do around the home in the next few months to get it ready for summer. While I love embracing the notion of having the back door open for weeks on end when the weather picks up, I simultaneously hate the notion of needing those little bursts of heating to come in for an hour or two in the evening to help take the chill out of the air. I see it as a waste of home heating.
If you're reading this and feel you'll be in the same boat as me this summer, fear not! I have had a look around online for practical solutions to avoiding the chill to make sure you don't have those uncomfortable evenings where you can't get a room to keep heat in. I've even figured out how to avoid those summer nights where the heat has you tossing and turning in bed. After reading this, I'm almost certain you can call yourself the heating expert at home (although, I sadly can't give you a lovely certificate to show off).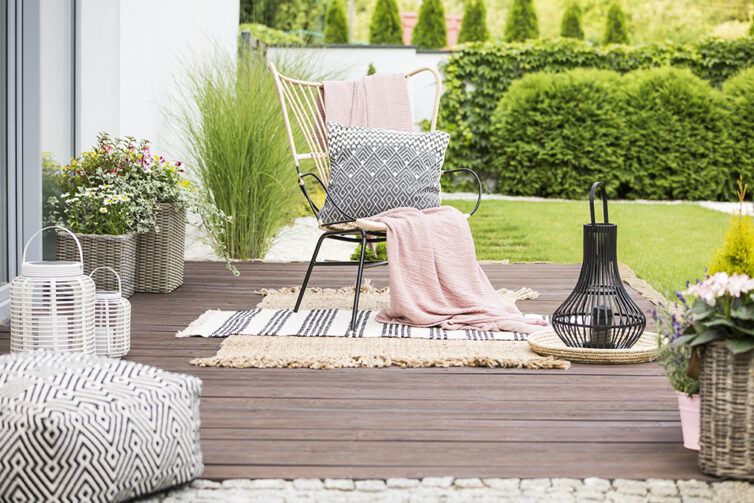 Ok, let's start with my biggest pet peeve that comes with summer evenings; garden throws. Some people refer to them as outdoor blankets, but it's always been a throw in this house, and that's the term I will stick with. The big mistake people make when buying garden throws is simply that they treat throws too delicately. There is a notion of going for "lighter" throws which is just a big no-no. Your garden throw isn't something that will sit gracefully on the rattan furniture for a delicate touch. Your garden throw needs to be something that is sturdy, will take to being thrown around, can have no problem being thrown on grass. Oh, and it has to keep you warm too!
If you have the kind of garden throw where you still need to wrap up in a jumper or fleece when the sun sets, you're doing yourself a disservice. Think of it as the opposite of getting your bed linen (which I'll get to soon) swapped for the summer, i.e. if you're getting a lighter duvet out, you want to be getting a heavier throw out too. Get a throw that will take a few stains and knocks without giving you much trouble. As a rule, I recommend avoiding throws with fleece lining. They are a nightmare to get stains out of, especially if someone drops red sauce from a barbecue burger or there's a red wine spillage on deck (we all knows there is going to be a red wine spill).
By the way, if you are getting your garden in order for the warmer weather, I recommend reading this recent article on revamping your garden before summer.
Layering up outside and having a good throw is easy, but what about those summer evenings where you don't have the central heating on and need the likes of your living room to feel toasty? A simple electric radiator is your new best friend. There are some great UK stores selling this nifty piece of kits. Trade Radiators is one I highly recommend as they do free mainland UK delivery; ideal for those of us still acting responsibly and avoiding the shops.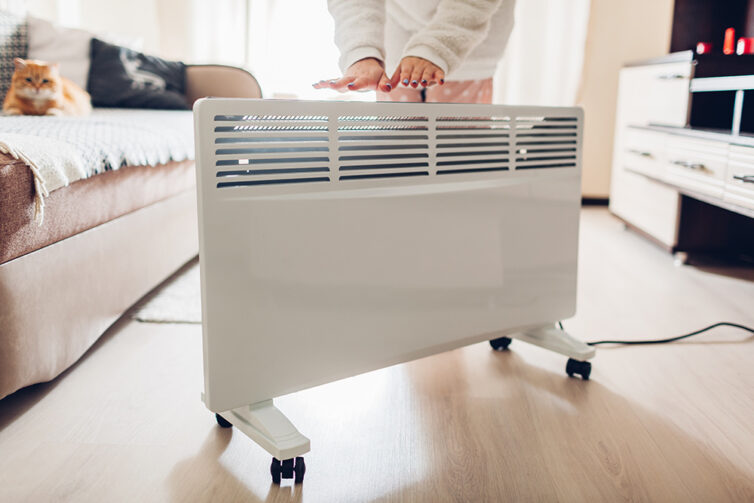 Electric radiators don't need to be piped in and are completely closed off. They act as an independent heating unit and only need plugging in to work. They hang on the wall like a normal radiator, so you wouldn't even be able to tell the difference. You only need a little one in your living room or conservatory to help keep the room nice and warm on those summer evenings. They're much lower maintenance than those portable heaters that use electricity like there's no tomorrow. Just make sure you shop for one that matches the style of other radiators in a room. You don't want something that looks out of place.
Speaking of feeling out of place, I suppose it's time to get to the most annoying temperature shift in the summer: the literal flip-flop between feeling too hot to sleep, then too cold. Nothing is worse than finding yourself waking up throughout the night because your body doesn't know if it wants to be in a full-on sweat under the covers or freezing your bits off over the covers. That's where my secret linen weapon comes out to play; cotton sheets.
I used to think cotton sheets were only something you'd get staying over at your gran's house. Still, after grabbing a few cheap sheets to try out a few summers ago (both IKEA and Home Bargains do great deals), I haven't looked back. I don't really like wearing cotton pyjamas, but these sheets are essential in the warmer months.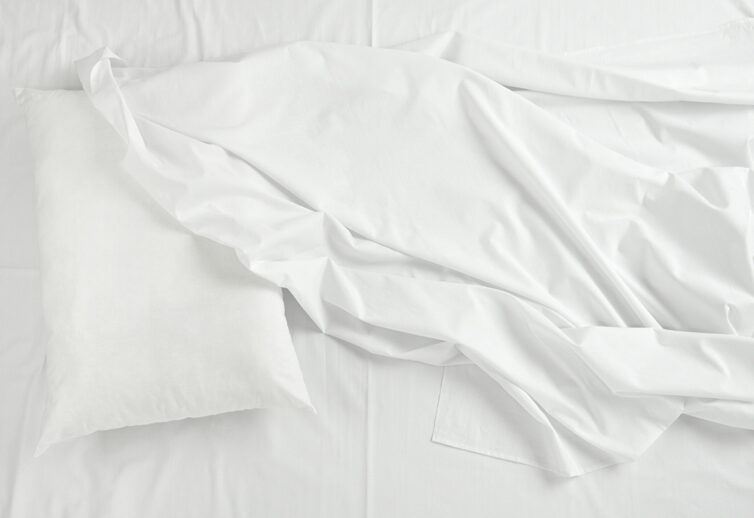 They help you lie in bed all covered without there being too much heat to keep you awake. If you're someone who often finds they have to throw a leg or arm out the side of the bed on warmer nights and hate that feeling of half the body feeling chilly, cotton is your new best friend. That goes doubly for anyone sleeping in a motor home or caravan this summer, especially with so many of us possibly taking domestic holidays. If you do have a caravan, I recommend reading this quick guide on tips for upholstering yours to make it cosier here.
Before I go, I do have one last tiny tip for avoiding chilly evenings this summer; set a daily window alarm. I have alarms on my phone, which will go off at seven every evening. It is a signal for everyone to go and check all the windows are all shut; a must for anyone who will have a cheeky blast of the central heating in the middle of July. You don't want to have it on and realise half the bedroom windows are left open, letting all that heat out!