Planning to redecorate a tired, old space this summer? Perhaps you're lacking inspiration or looking for a fresh new trend to try?
Then you've come to the right place! Below, we'll take you through five of summer 2021's emerging trends:
Trend 1: Desert Chic
This summer, escape reality with this desert-inspired interior trend. Combine warm, muted sandy neutrals with sun-bleached hues in your room of choice. In terms of furniture and accessories, find pieces made from natural materials—think wood, rattan and organic cotton. A few tasselled cushions and wallhangings will bring everything together and soften the look. For the perfect finishing touch, look for a cactus in a weathered terracotta pot.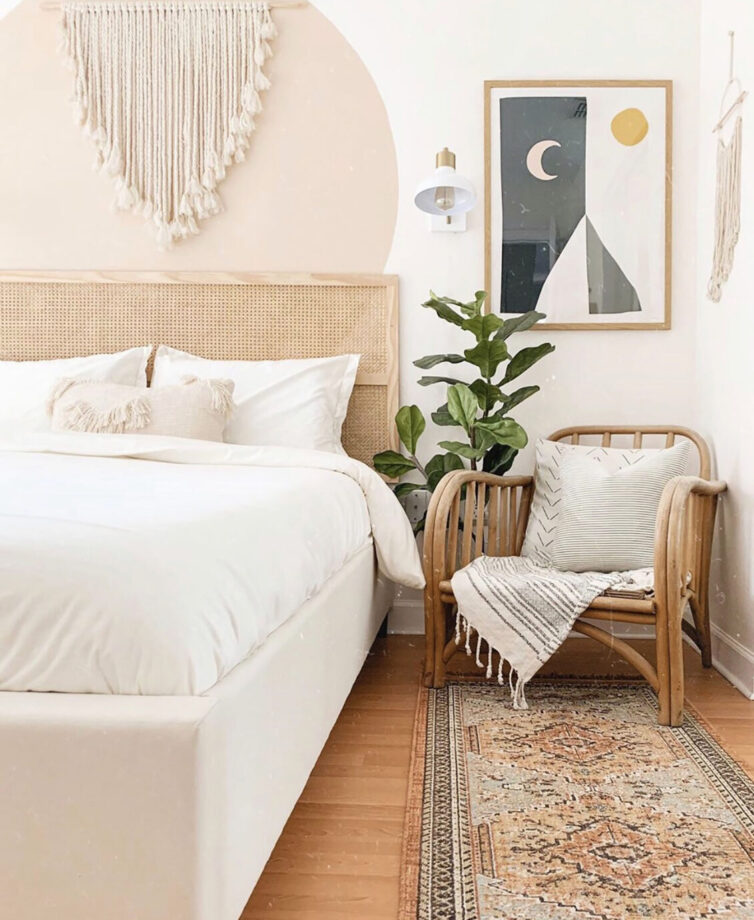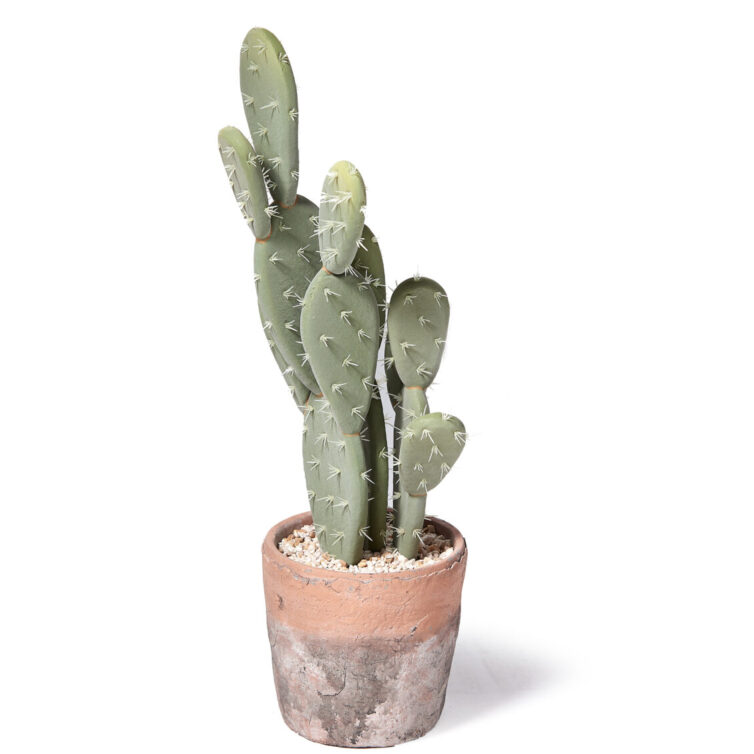 Above: Boho Desert Mountain Print by GreenLili.com; Faux Cactus from thefindstore.co.uk; Ferm Living Desert Lounge Chair from roseandgrey.co.uk; Boho Desert Cactus Print from greenlili.com.
Trend 2: Primary Colours
Use bold reds, yellows and blues to bring a punch of colour to your home this summer. Mix, match and clash these strong-yet-complementary shades throughout the room. Take a look at our edit: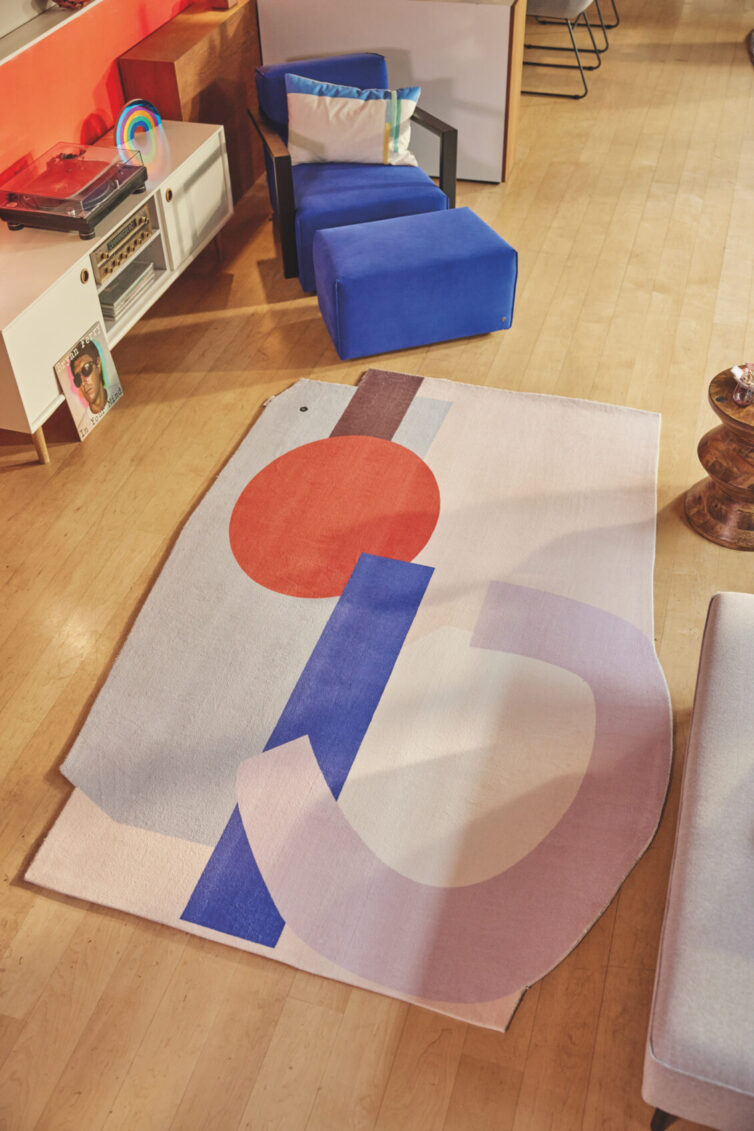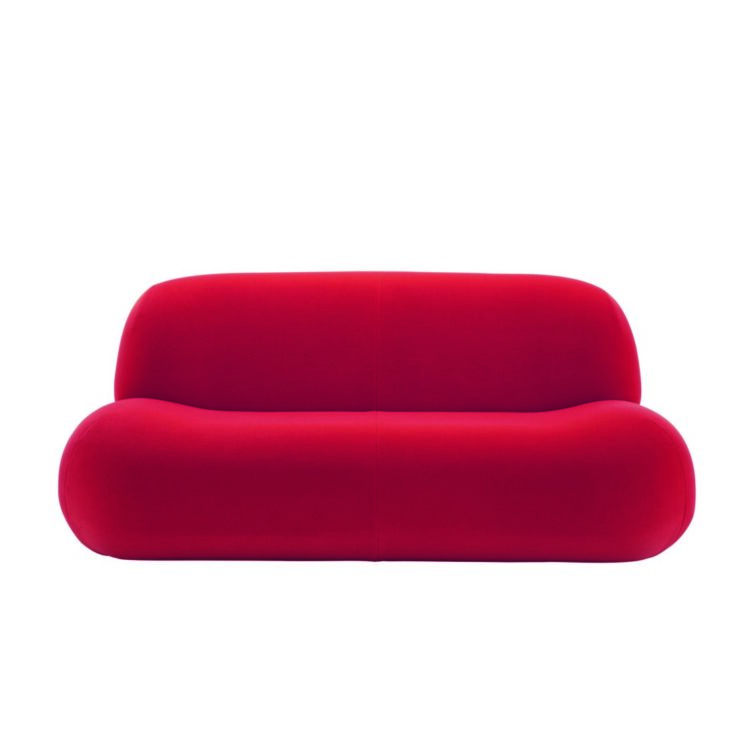 Above: Tom Tailor Shapes Rug from Wayfair, Red Velvet Sofa from linge-roset.com; Hello Wire Word in Bright Yellow by bombabyduck.com; Blue Metal Table Lamp from cielshopinteriors.com.
Trend 3: Tobacco Brown
Brown is the new black! And beige had a moment last year, now it's tobacco's turn! This dark and moody colour will make a statement in any interior space. Use lashings of brown-on-brown for a chocolatey rich, tonal look. Add drama with black and gold furniture, furnishings and accessories—the metal will add a touch of warmth to your space. This trend is particularly suited to a living or dining room! Get the look in your home: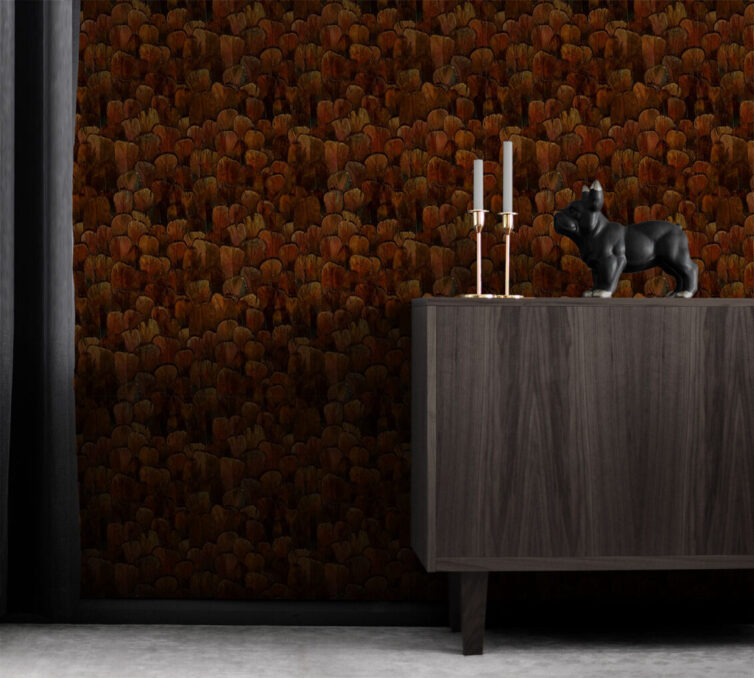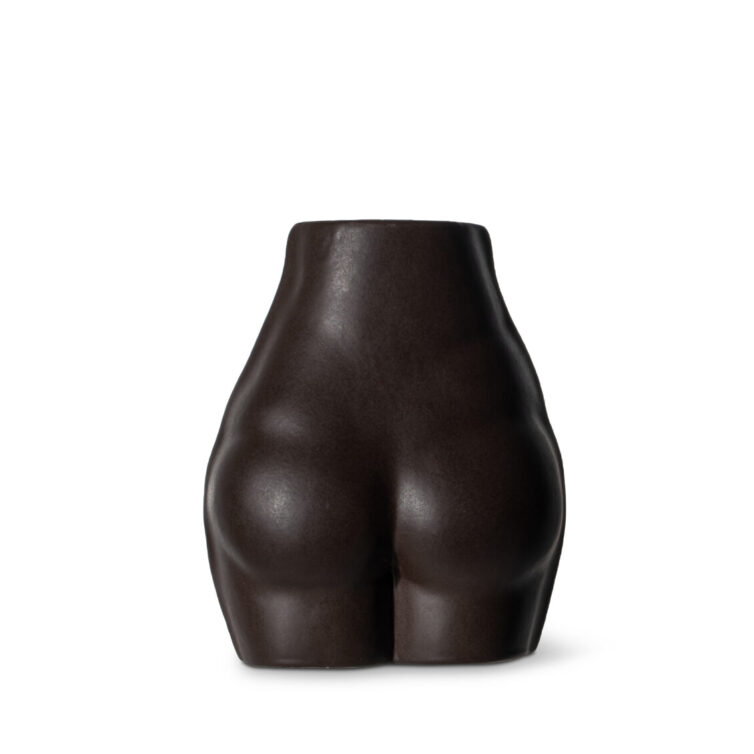 Above: Feather Pattern Brown and Orange Wallpaper by mineheart.com; Cheeky Vase in Brown from roseandgrey.co.uk; Textured Pebbles NO1 poster from desenio.com; Tribal Stoneware Vase by Bloomingdale for beaumonde.co.uk.
Trend 4: Figures and Faces
Last year, we told you about the abstract face and line drawing trend. As we said at the time, if you spend a few minutes on Instagram, you'll notice Millennials cannot get enough of them in their home decor. The trend is showing no sign of slowing down, in fact, it's becoming more mainstream. Now you'll find abstract faces and line drawings on all types of homewares up and down the high street: from artwork to rugs, lamps to cushions—they're everywhere! Here's our pick to help you incorporate this modern trend in your home: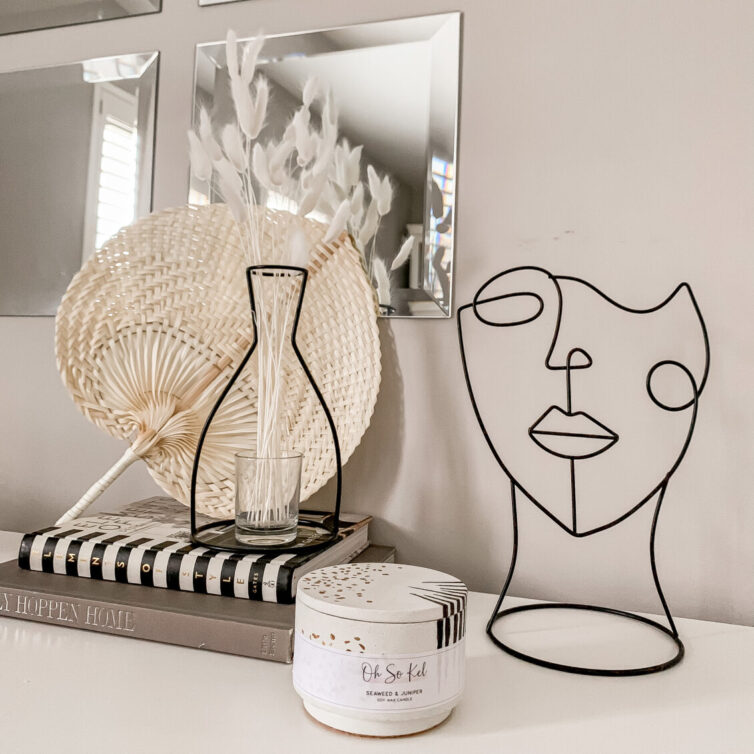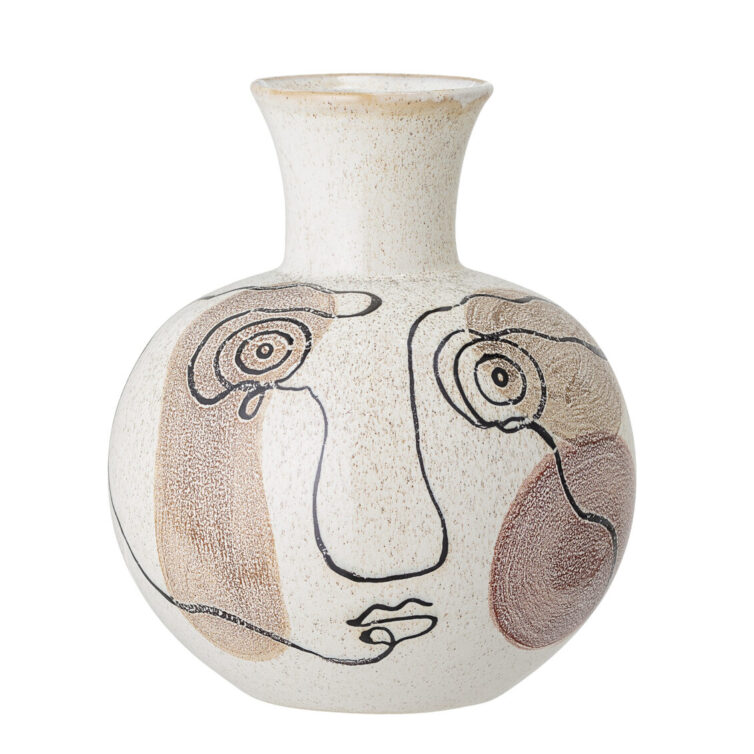 Above: Abstract Line Sculpture from ohokel.com; Bloomingdale Abstract Face Vase from sweetpeanadwillow.com; Organic Cotton Face Rug from cielshopinteriors.com; Gold Abstract Face Glass Box from mintandmay.co.uk.
Trend 5: Quirky… And Then Some!
Be loud, be proud and make a statement in your living room this summer. Mix and match unusually-shaped items of furniture, quirky accessories, bright colours, noisy prints and fun motifs for a modern-day approach to maximalism. Below, find our top picks for this unique trend: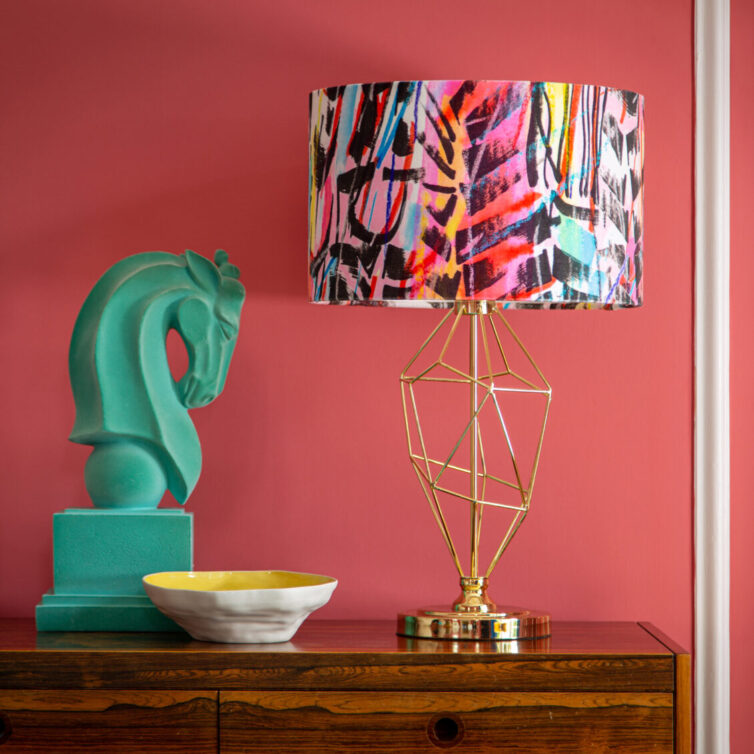 Above: Rita Does Jazz Multicoloured Velvet Lampshade from themonkeypuzzletree.com; Bold Jungle Tiger Art Print from abstracthouse.com; Blue Honeycomb Cabinet from royalstranger.com; Victoria Rug from royalstranger.com.