At the time of writing, there are approximately 100 days until the official start of summer. That gives you roughly 14 weekends to mow, weed, organise, sweep and paint!
Renovate your outdoor space now, so you can sit back and enjoy the warmer months when they finally arrive.
Below, we've curated a number of great garden pieces from some of our favourite online stores—from fun furniture to amazing accessories, there's something for everybody to enjoy: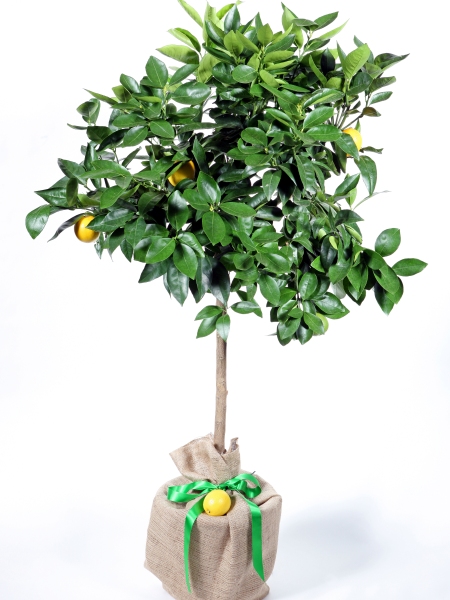 Zesty Citrus Tree:
What's better than a gin and tonic on a hot summer's day? A gin and tonic with a slice of homegrown lemon!
This citrus tree (Trees Direct, from £35) will add a little zing and zest to your patio this summer. With its bright yellow juicy lemons, glossy green foliage in the summer and creamy-white scented flowers in winter, this tree is guaranteed to make you smile year-round.
Grow it in a sunny spot in the warmer months and bring it indoors or place it in a greenhouse when the weather changes.
---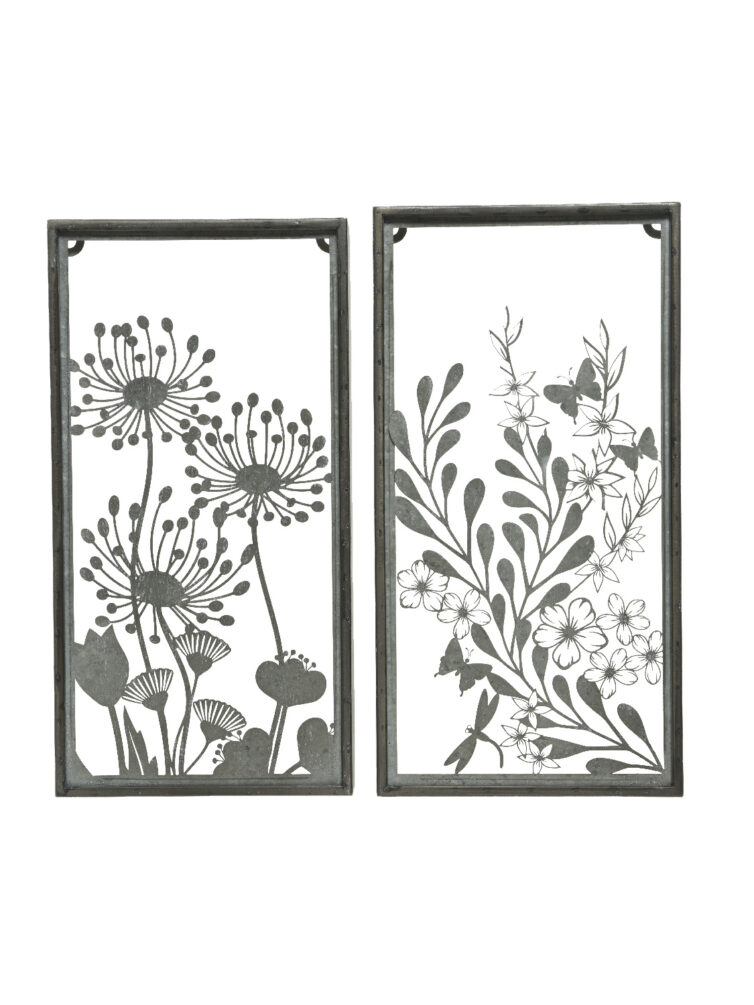 Stylish Silhouette Panels
Intrigue your guests by installing these two floral zinc silhouette panels in your garden (Cox & Cox, £40). Use them as part of a feature wall to section off a patio space or hang them from your fence, perhaps popping out from behind a bush.
---
Trendy Hanging Egg Chair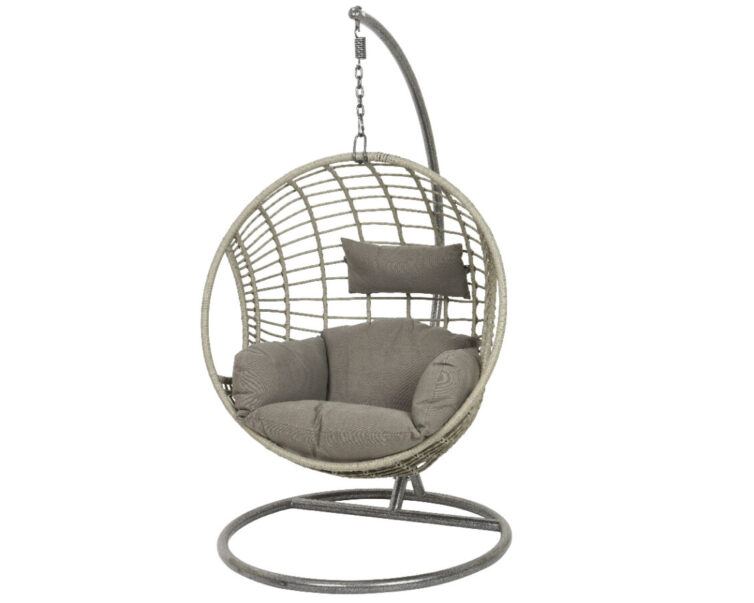 Lots of social media stars (like Mrs Hinch and Stacey Solomon) have hanging egg chairs in the homes and gardens. Jump on board with the trend and snag your very own from Ella James (£395).
This statement chair is easy to move, which is handy because it's suitable for both indoor and outdoor use—place it in your sunroom over winter and then take it outside on milder days.
The chair features rattan effect material woven around a metal frame and comes with a cushioned arm, seat and headrest.
Take inspiration from the social media stars by decorating yours with battery-operated fairy lights, fake foliage and cosy blankets too. Perfect for snuggling under the stars!
---
Bold Outdoor Rug
Perk up your patio with an outdoor rug. There's a large variety available to buy these days, from modern geometrics to bold leafy prints—something to suit all tastes.
Above: Top row: All from Cuckooland. Bottom row: Lime Lace, Cuckooland and Go Modern Furniture.
---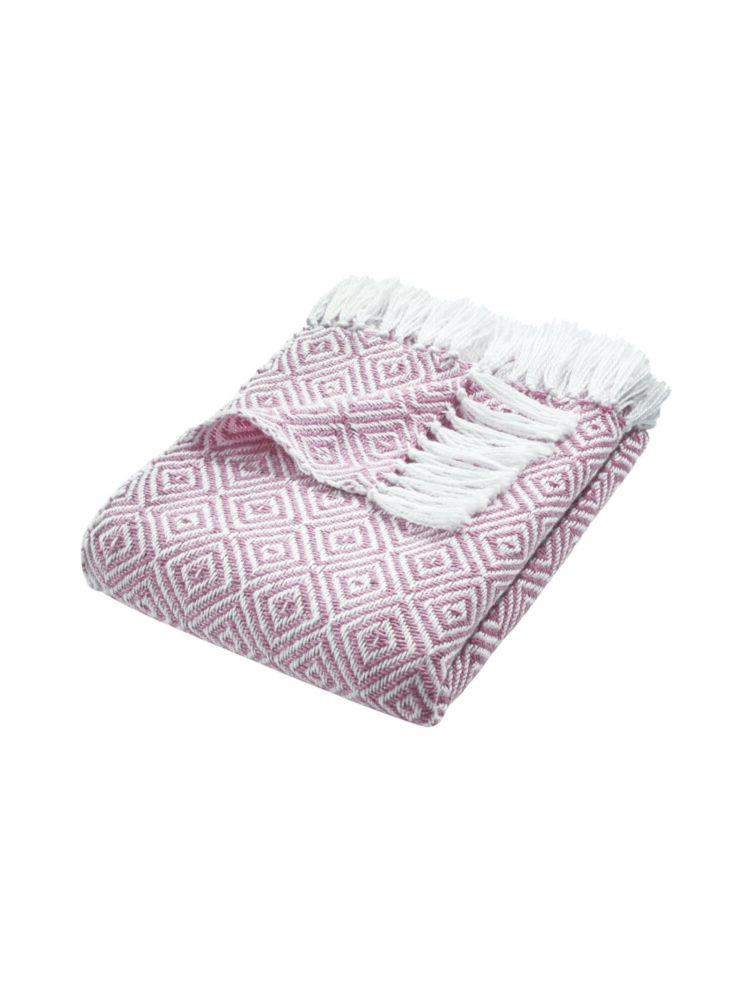 Cuddly and Cosy Throw
Dress up your patio furniture with a chunky throw, like this one from Cox & Cox (£50). It features a fun geometric pattern in soft pink and cream. It's handwoven from a polyester textile that's known for its excellent durability and weatherproof properties, making it perfect for both indoor and outdoor use. The company also sell a cushion and rug in the same design if you're looking for matching items.
---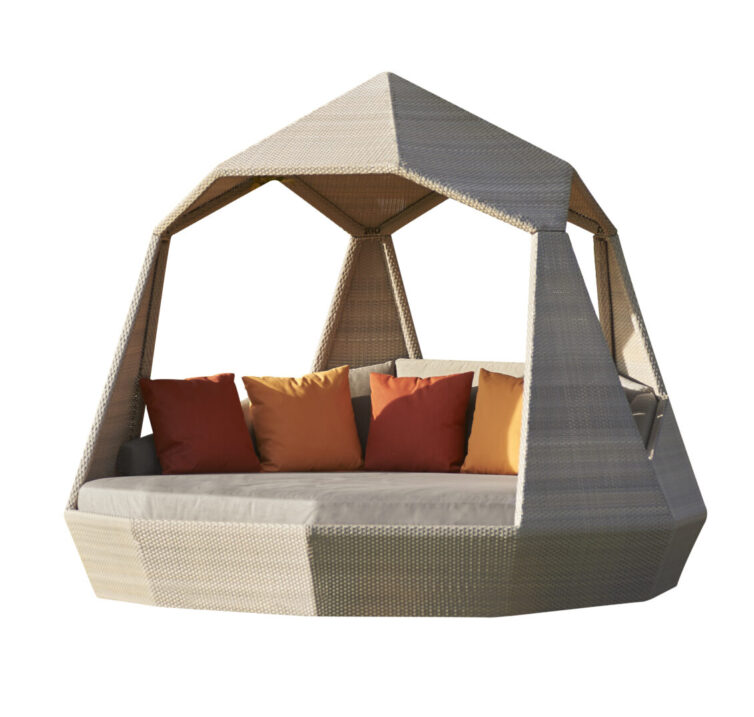 Relaxing Day Bed
Looking for somewhere to lounge with your loved ones all summer long and create happy memories while the sun shines? Try the 'Jewel' daybed from Bridgman's (£4,999). It is a standalone piece made from high-quality rattan. It comes with 100% waterproof and virtually stain-resistant cushions.
---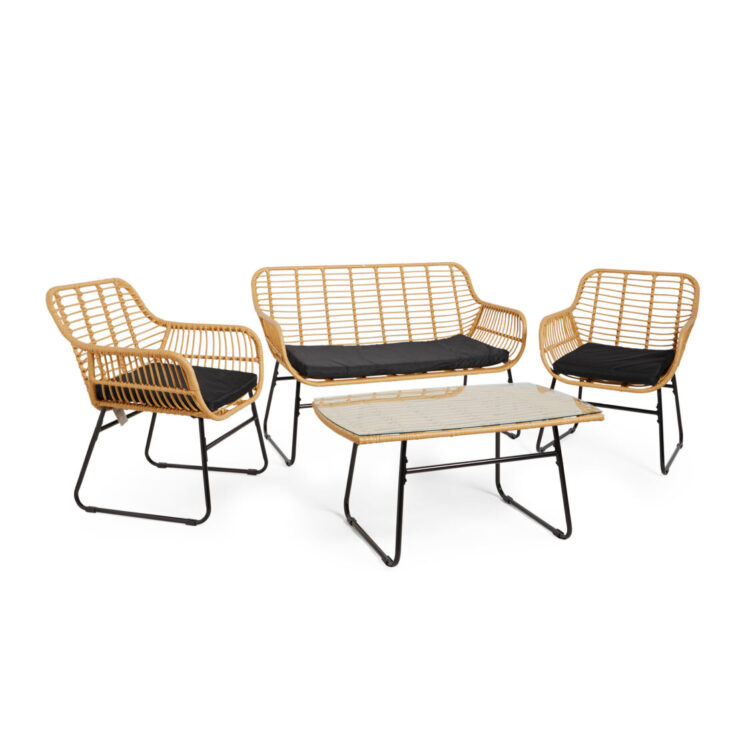 Funky Patio Furniture
Sit in your garden and chat with friends (when the weather and government guidelines allow!) with this gorgeous rattan set from Von Haus (£374.99). It features a sofa, two chairs and a glass-topped table. The company used a hand-woven PE rattan material, as it's both hard-wearing and low maintenance. Von Haus also sell a bistro set for £214.99 if you're looking for something smaller.
---
Featured image: Festoon Lights and TruGlow Candles from Lights4fun.