'Tis almost the season to deck your hall and trim your tree!
As we hurtle towards December, we cannot help but notice the flurry of festive decorations hitting our favourite shops' shelves. We love nothing more than having a good root through the shelves and seeing what's new. Here are eight items that caught our attention this week:
1. Hanging Wreath Christmas Bunting by Ginger Ray, £9.9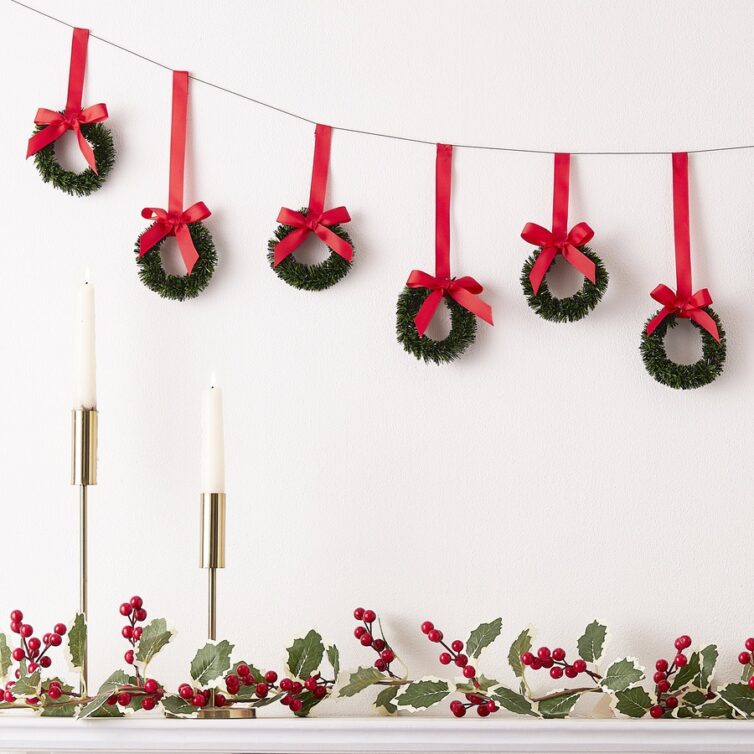 This bunting caught our eye because it's very traditional but also a little unique, we've not seen anything like it before. It features eight mini Christmas wreaths strung from a red grosgrain ribbon, which hangs from a 2m metallic string.
Get it (and coordinating decorations) at gingerray.co.uk.
2. Wire Light Rope by Garden Trading, £10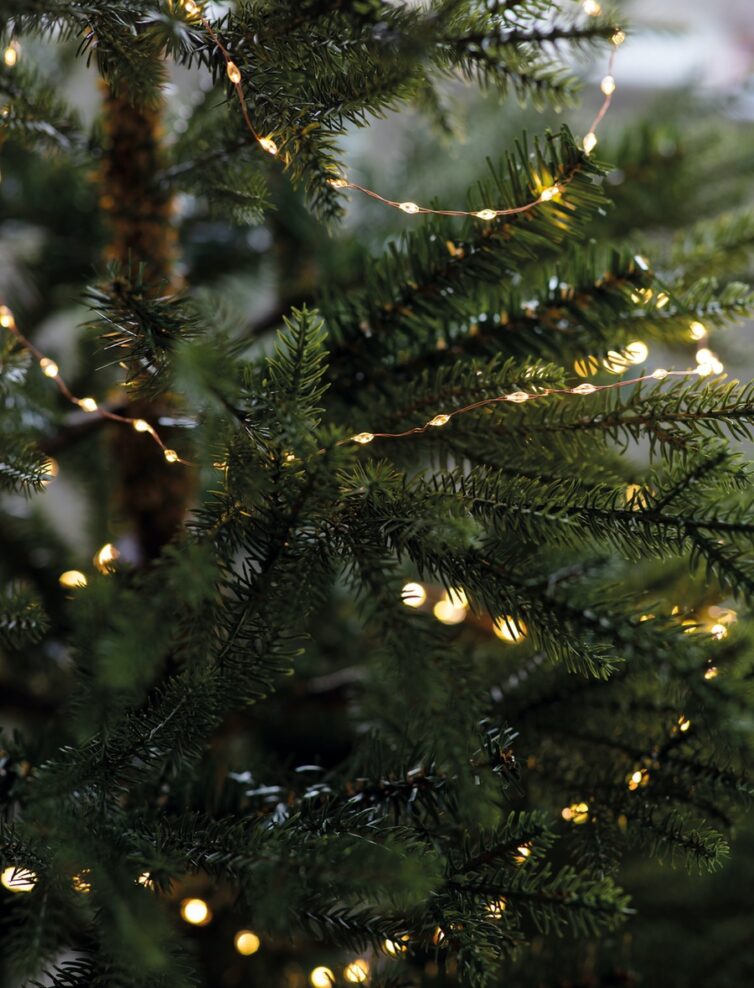 We love this set of wire lights because they're stylish and modern. They feature dainty bulbs that emit a subtle glow spaced along a copper wire.
The weather-safe battery pack means you can use them outdoors too. Why not use them to add a little twinkle to a tree in your garden or wrap them around a front door wreath?
Find them (and a few other variations) on the Garden Trading website.
3. Snowflake Tissue Paper Decorations by Ginger Ray, £3.99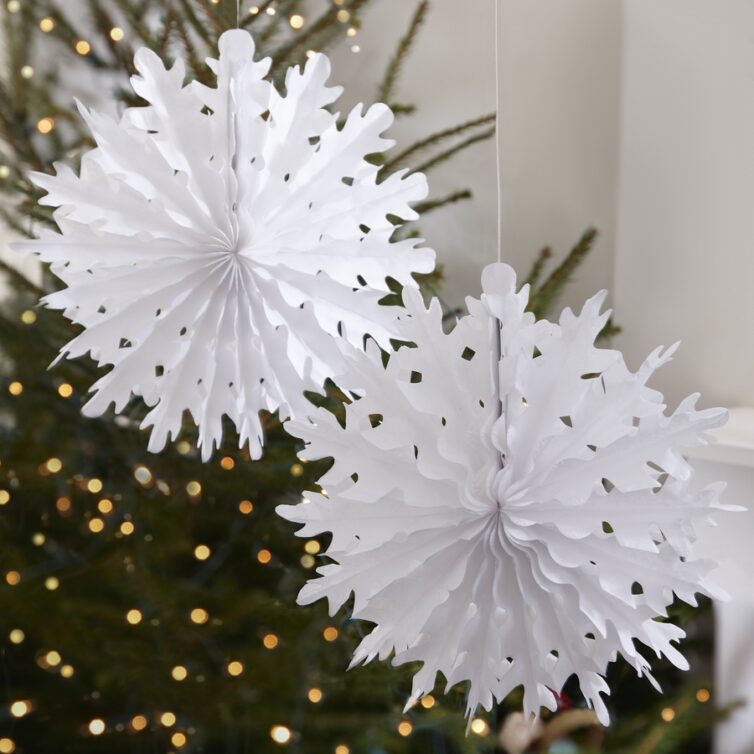 These die-cute snowflake decorations are high impact for little cost. You get two in a pack for £3.99, which we think is great value. Use them to turn your home into a magical winter wonderland this year.
We can picture them being hung in the window. Pair with the wire lights shared above for an attractive display.
You'll find them at gingerray.co.uk.
4. Rust Metal Pinecone Candle Holder by Heavenly Homes and Gardens, £12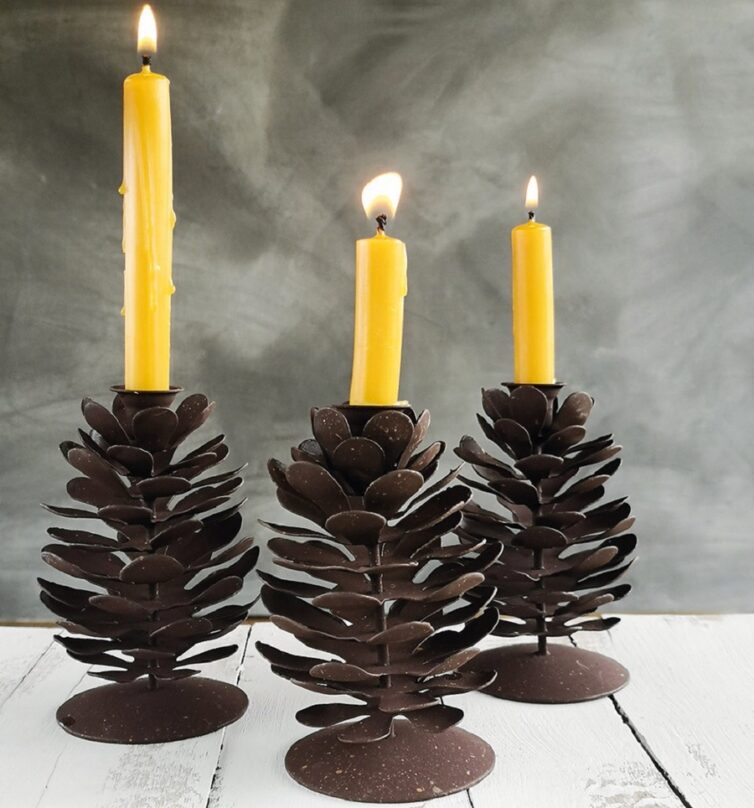 We're a little in love with these fir cone-shaped candle holders. They're designed to have an antique rust-effect finish. Cluster on your dining table to create an effective centrepiece. Then, simply add tapered candles in a shade to suit your colour scheme.
Shop at Heavenly Homes and Gardens.
5. Acorn and Tear Drop Baubles by Annabel James, from £4.95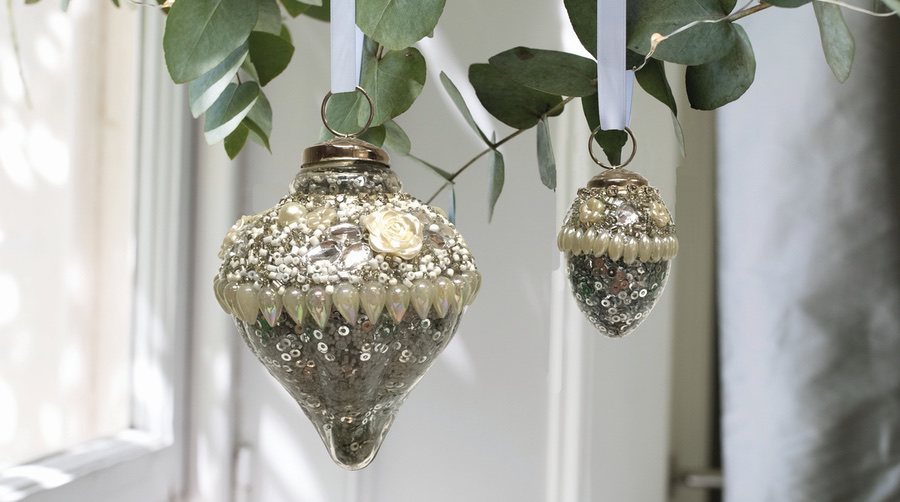 These beautiful baubles by Annabel James will add a dash of glitz and glamour to your tree this Christmas. They feature tons of intricate detailing, including silver sequins, sparkling gems, floral-shaped beads and iridescent pearls. The multi-faceted beads and metallic sequins catch the light beautifully and will shimmer all season long.
Visit Annabel James.
6. Maddox Star Decorations from Garden Trading, from £8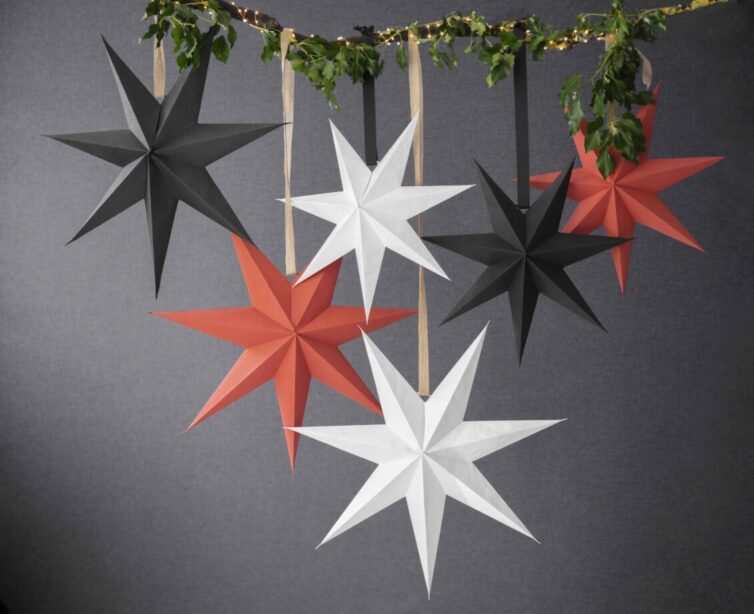 We're totally obsessed with these sleek and stylish cotton paper stars from Garden Trading! Mix and match to create striking displays in your home. The pretty decorations come in two sizes and three different colours. Hang them from stairways, cluster together in windows and place on shelves. They're easy to store away too, as they fold up flat. The company also sell lots of coordinating baubles and a matching tree topper.
Find them at gardentrading.co.uk.
7. Grey Dachshund Doormat from Dunelm, £5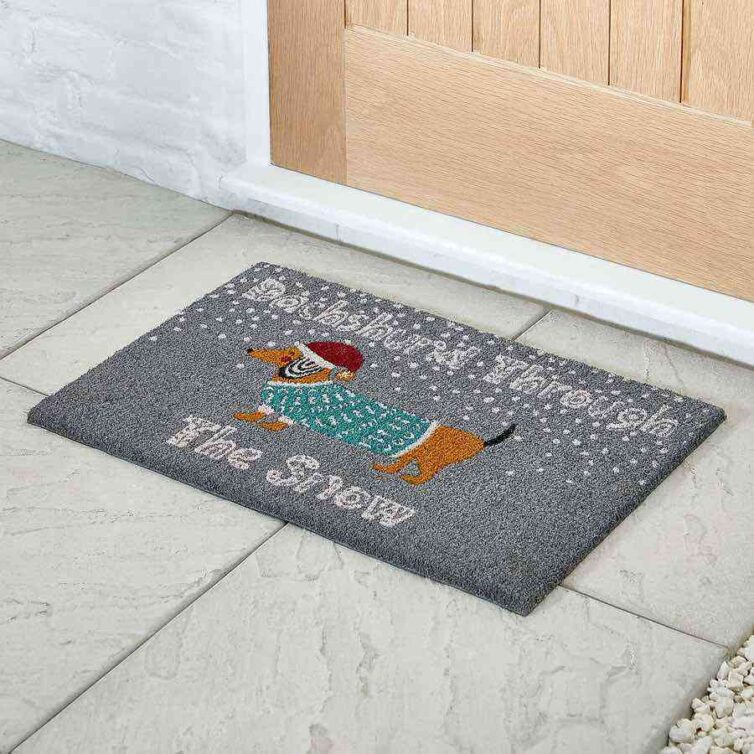 Welcome guests to your home with this cute doggy doormat. We think "Dachshund Through The Snow" is an adorable play on words!
The mat's made from coir (100% natural coconut fibre) and backed with non-slip vinyl. Once Christmas is over, simply roll it up and store it away until next year!
Shop at Dunelm.com.
8. Red and Blue Nutcracker with Drum from Graham and Green, £60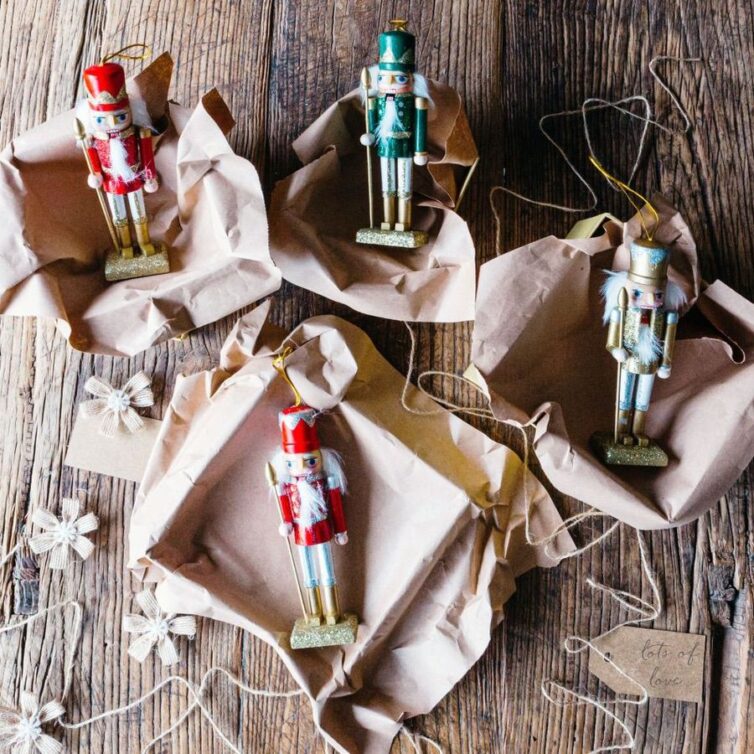 Did you know the Nutcracker is a symbol of good luck in German tradition? I think we all need to manifest a bit of good luck for 2021. Hopefully, these beautifully-made decorations will bring you health, wealth and happiness in the new year! They've been crafted from poplar wood, painted in traditional colours and then given a sparkling glitter finish. Aren't they lovely?
View on Graham and Green's website.
Main Image Source: JohnLewis.com