Looking for more tips when it comes to interior design trend!
Back in October, we shared three home decor ideas to try in the new year: heritage, art deco and pampas (pictured below).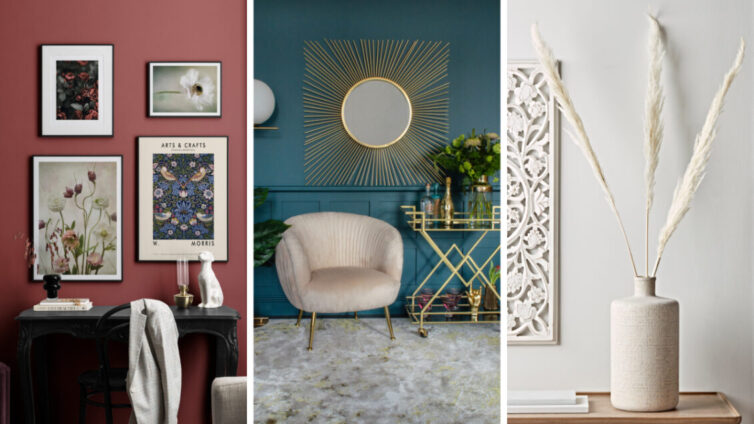 We thought they'd help anybody redecorating who is looking for an alternative to the overdone styles that have dominated the world of home decorating for the last decade (grey, blush pink and Scandi/minimal to name a few).
However, we understand the trends we suggested don't work for every space and they won't suit all tastes. So, we're bringing you three more today: celestial, rustic orange and cottagecore!
Celestial
After a very challenging year, most of us are ready to forget what's happening here on earth and escape to another planet! Enter the celestial trend—the perfect way to add a touch of otherworldly ostentation to your home.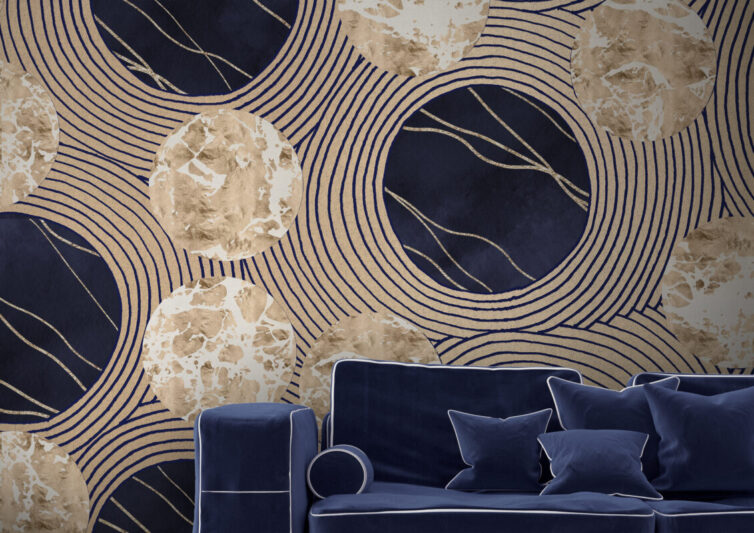 Midnight blue hues head up this trend. Punctuate with a hint of gold for a subtle sparkle. Accent with sun, moon and star motifs—but use sparingly—overdo it and your room will look a bit too "new-age". Here are some of our favourite accessories to bring the trend to life:
Above: main image wallpaper from Affreschi & Affreschi. Gallery: pendant lampshade from Där Lighting, poster from Desenio, moon planter from Red Candy, vase from Garden Trading, two cushions from MADE.com, single cushion from Mint & May, sofa from Benatti-London.
Rustic Orange
Rustic orange is having a moment in the world of interior design thanks to a revival of all things retro. We're not saying you need to redecorate your entire room with a full 1970s vibe, but do consider using a touch of this eye-catching colour in your next refurb. Feeling bold? Use it to warm up your walls: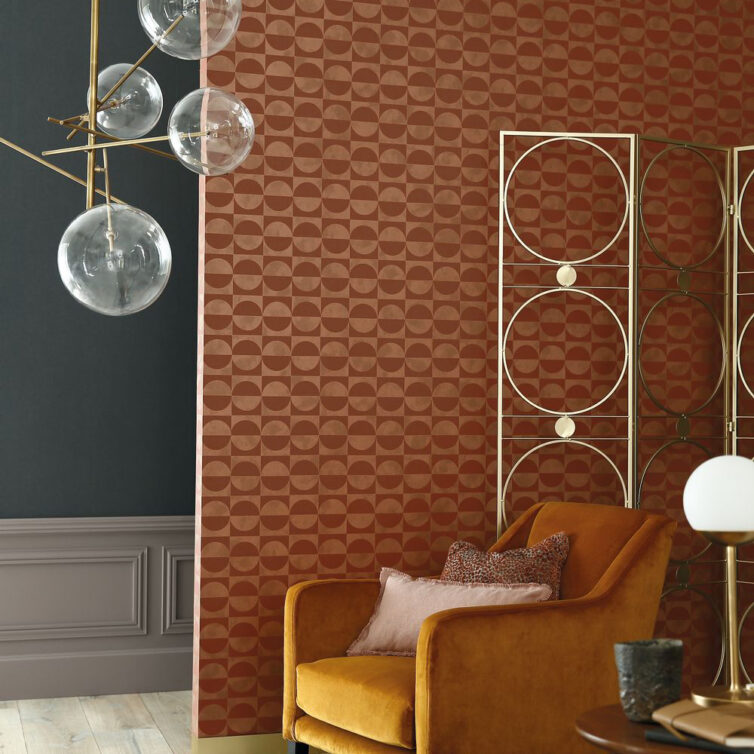 Or, keep your walls neutral and introduce the trend through your accessories instead. Here are some of our favourite pieces:
We're obsessed with the group of three prints from made.com (bottom right). They marry the celestial and burnt orange trends together wonderfully.
Above: main image wallpaper from Tapeten und Uhren. Candleholder from Talking Tables, vase from Garden Trading, chair from Audenza, storage baskets from MADE.com, prints from MADE.com.
Cottagecore
"Cottagecore" is a recent buzzword that you might have heard through social media. Its associated hashtag has over 4.6 billion views on Tiktok and 1 million posts on Instagram!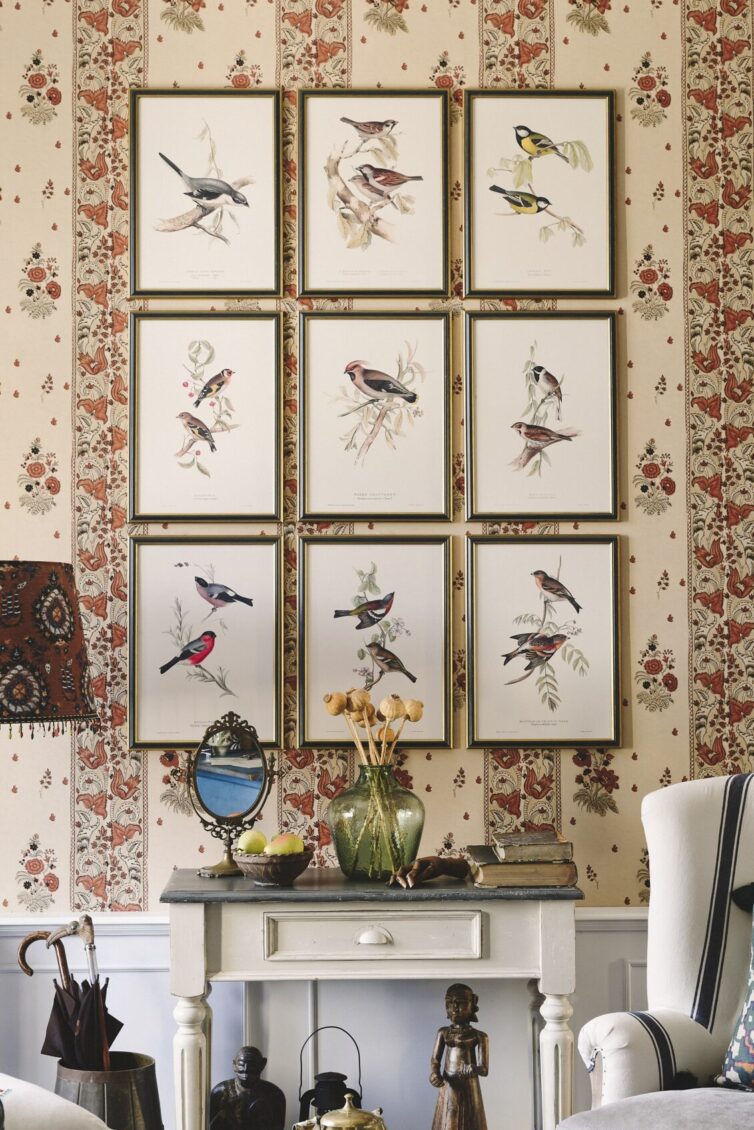 Cottagecore started as an Internet aesthetic/subculture that morphed into a mainstream lifestyle trend during lockdown, as we began to really appreciate the comforts of home life. It celebrates nostalgia, emphasises nature and values simplicity. Peacefulness, traditional skills and crafts are at the core.
When it comes to interior decorating, think country chic. You're looking for anything that feels rustic, comforting and homely:
Think handmade, muted, mellow and above all, pretty things that spell pastoral pleasure. 'There are parallels with the Arts & Crafts movement, both place value on products with integrity, such as handmade and artisan items. Both mark a reaction to the damaging effects of industrialisation and social conditions.

Interior designer, Steph Briggs of LaDiDa Interiors via housebeautiful.com
Cosy up your home with some of these lovely accessories:
Above: main image Wallpaper from Mindthegap. Gallery: tray from Annabel James, bench from Cox & Cox, lampshade from Mindthegap, dining table from Sweetpea & Willow, cushion from Dobbies, wardrobe from The Painted Furniture Company, pion bottle from Coffee & Cloth ltd.
Featured image: My Furniture / Cult Furniture / Annie Sloan