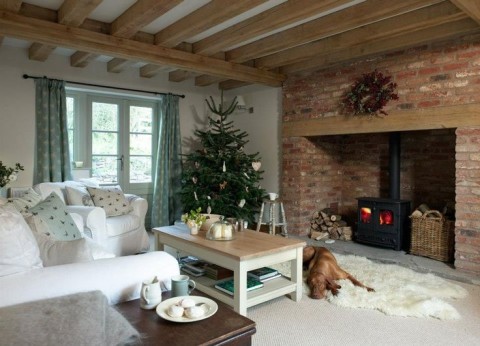 All homes have good and bad points; parts that owners love, others they wish they could change.
Making the most of a home's natural features and presenting it in the best way possible not only makes the home look better, but also will positively affect the owner's daily interactions with it.
What is meant by the natural features of a home? Well, it can be likened to the bone structure of a building and can encompass many elements such as ceiling heights, stairways, views and vistas, feature materials such as old stone walls or flooring, fireplaces, heavy oak beams, parquet floors and more. In modern homes, designs are more streamlined but there are still some general rules that help all properties to look their best.
The best light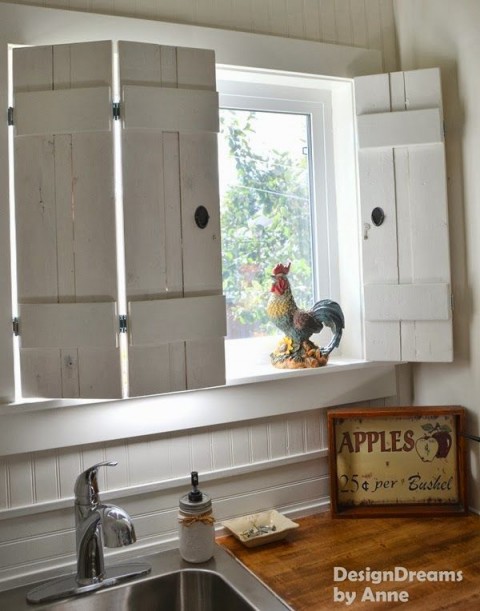 Light levels can be a bit of an issue in older properties. Smaller window apertures can limit the amount of natural light that enters the home, resulting in dark and lifeless interiors. Light levels in dim interiors can be increased by removing dated, overblown curtain treatments that block light, and replacing them with streamlined interior wooden shutters that allow the sunshine in, as and when required. Working equally well in period and modern homes, made-to-measure interior shutters add flexible light control and an extra layer of privacy and security as well.
Period perks
Historic homes have a wealth of natural features that are worth preserving. No matter which architectural period the home is from, whether it's Georgian, Edwardian or Victorian, it will be jam-packed with interesting period features that ramp up its desirability as a property. Fireplaces are typically features that were ripped out in 1960s refurbishments and are now being reinstalled by householders keen to return the authentic period look to their homes. Salvage yards and auctions make good hunting grounds for architectural antiques such as fireplaces, balustrades, ornate tiling, stone statuary, original windows and doors and solid oak floorboards.
Modern manners
Homes that have been built and designed to function in the modern world are more frequently blessed with wonderful natural features. Smart architectural design means that modern homes have good insulation, well-designed kitchens, bathrooms, and rooms planned to complement the way modern families live. The best features in modern homes tend to be kitchens and bathrooms where luxurious materials and specifications are common. Kitchens tend to be open-plan spaces that operate as sociable areas as well as functional spaces for food preparation. Bathrooms borrow ideas from luxury spas and are frequently sybaritic havens as well as functional washrooms. Increasingly, modern homes are making the most of outdoor garden spaces by creating a seamless line between the garden and the kitchen. The bi-fold glass door is seen on rear extensions of many homes where householders have chosen to let the outdoors in, in stylish fashion.
Working with the natural features in the home is a good way of allowing a house to hold on to its original identity. That said, improvements, renovations and change can be a good thing – provided that the homeowner keeps an open mind, a cool head and a strong nerve and lets things happen… naturally….