With a bit of imagination and an eye for unique furniture, the options can be endless. Be it the materials that you choose, to the design of the furniture and colour.
---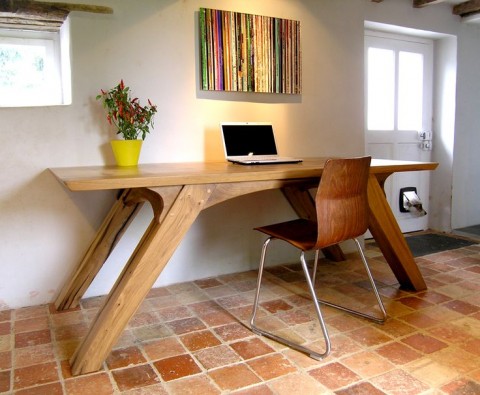 What could of been a beautiful, but conventional table, has instead been transformed by the designer in such a way, that the table now looks unique and is such a stunning piece of bespoke furniture, that it would look equally impressive in a country home, as it would a modern study or office, just by angling the table legs.
---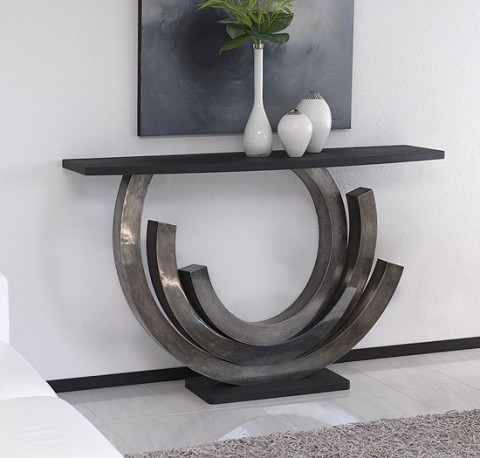 If your entrance hall or office atrium feels like it is missing something, and looks a bit bare, a console table can make all the difference.
You can let the console table shine by itself, especially if the design is unusual and or unique, or you could add pictures and ornaments to soften the look.
---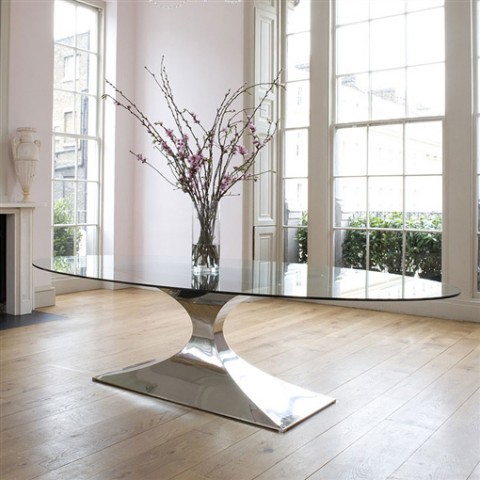 When setting the room for a dinner party, a host can cleverly use many items in the room to attract conversation.
The talking point does not only have to be the food and the stylish table wear, but the table itself.
With the opulent look of a marble table top against a sleek black base, or the stylish look of a glass table top combined with a smooth metal base, you will have all the dinner party guests in ore of your style.
---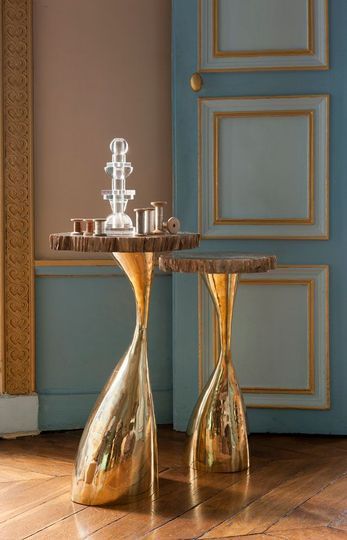 This designer bespoke feature table by Philippe Hiquily, is a classic example of a designer using natural warm materials contrasting with the sharper look of metal.
---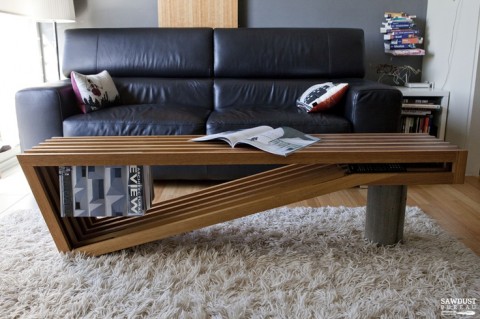 The Pinch Bench from Sawdust Bureau of Melbourne, Australia, is an exquisite hand-crafted coffee table from Vic Ash and reclaimed Jarrah wood.
Sharp and striking parallel lines, and a contrast between the timber and concrete base make this piece a fantastic one off piece of furniture.
---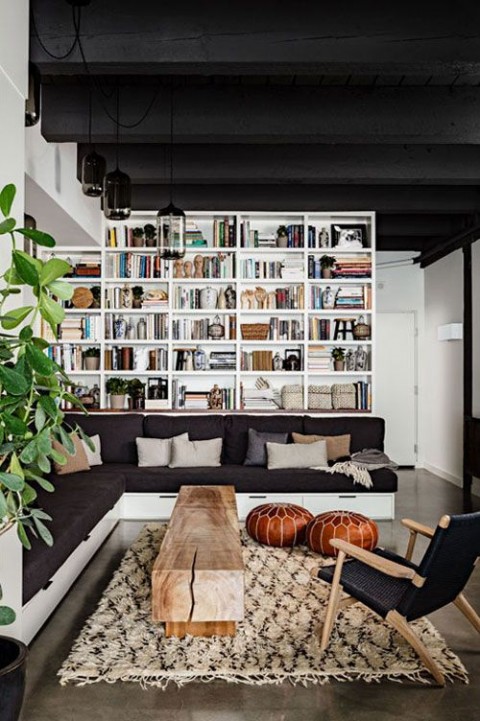 This fantastic apartment features a bespoke sofa, reclaimed bespoke table and built in bookshelves.
The dark painted rafters compliment the sofas and lighting well in the above photo from Style Files.
---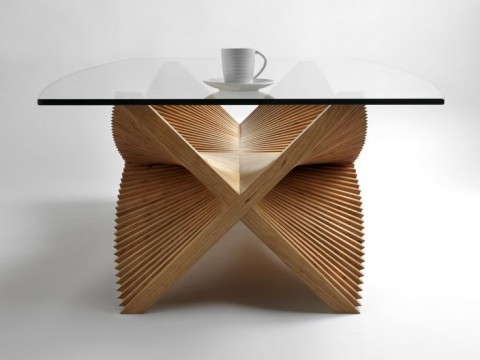 'Beating Wings' is a one of a kind sculptural coffee table from UK designer David Tragen.
---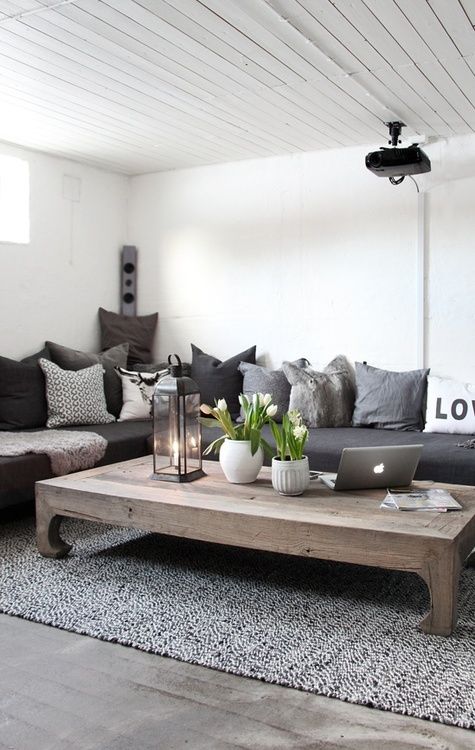 An L-shaped sofa with a huge designer bespoke coffee table with curved legs. This table fills the room and provides a useful surface to work and live from.
---
We hope you have enjoyed reading our post, please like and share using the buttons below!