Autumn is here, and with it the new warm and golden colour schemes of a new season.
To celebrate we have found eight autumn inspired kitchens to delight, so curl up with a cup of something hot and browse on.
---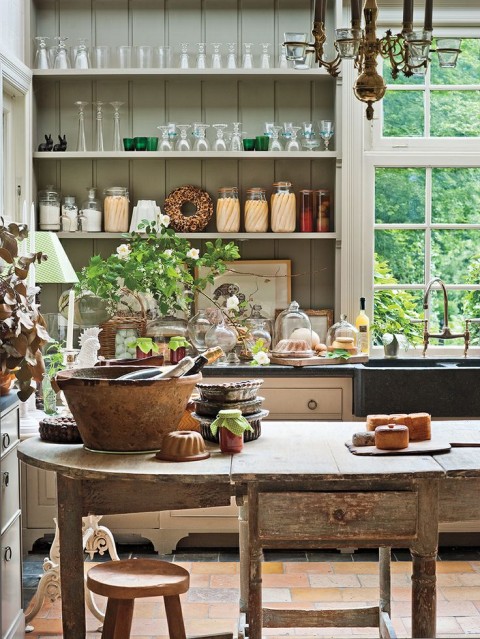 A gorgeous kitchen from Belgian designer Walda Pairon, taken from the the Fall 2013 issue of MILIEU magazine.
---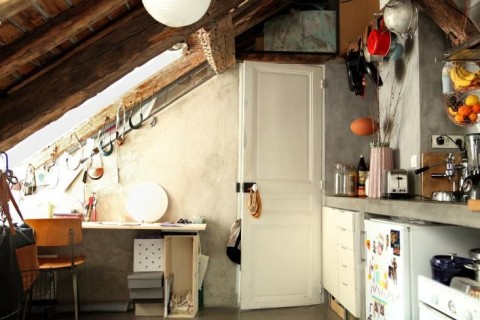 From the Paris apartment of Californians David Rager and Cheri Messerli – a glimpse of a gentle and rustic kitchen tucked into a small space.
We loved the tour from Remodelista editor Alexa Hotz.
---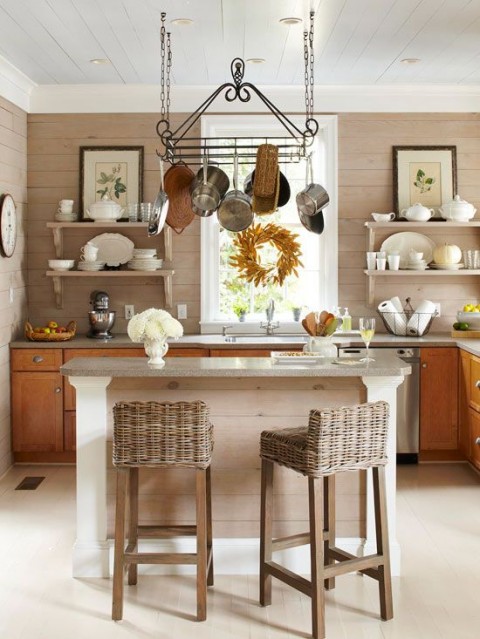 A lovely autumn inspired kitchen from Better Home and Gardens, with a dining area and seating.
---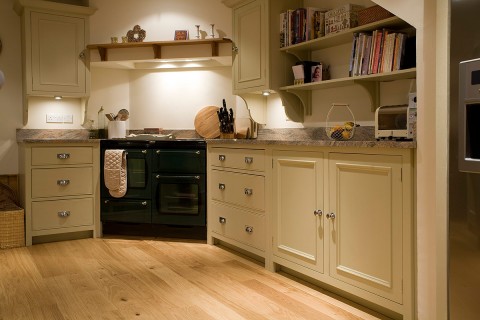 A lovely and warm modern country kitchen, both cosy and inviting using solid wood, hand painted in Limestone, with Granite worktops and natural timber flooring.
This tastefully painted kitchen blends effortlessly into the grade II listed building it resides in (more here).
---
Autumn Colour Schemes & Inspiration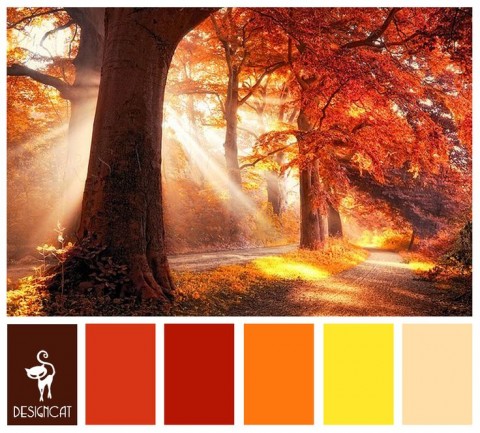 There are so many great autumn colour schemes to choose from. We love this one from DesignCat – featuring rich and golden shades of Red, Brown, Terracotta, Orange & Yellow.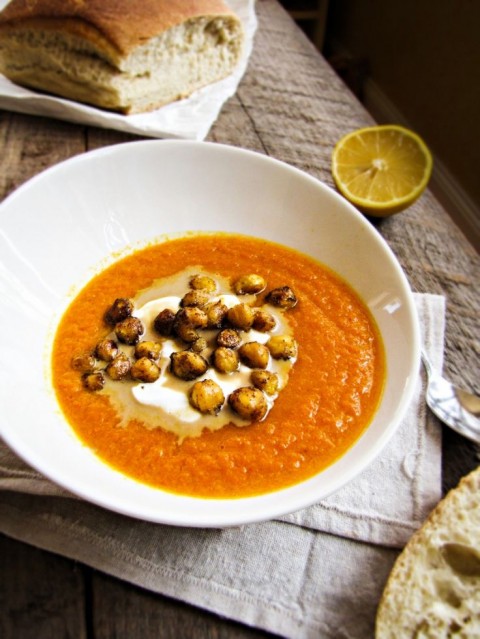 Yummy. Autumn is all about great food and home cooking – why not let your food inspire your interiors?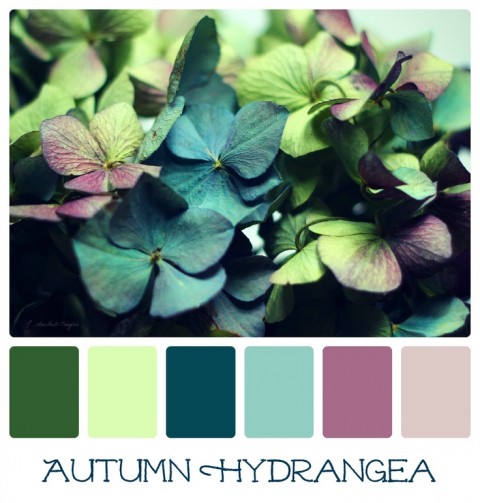 In another direction, don't let your jaw drop as you view this 'Autumn Hydrangea' color palette.
---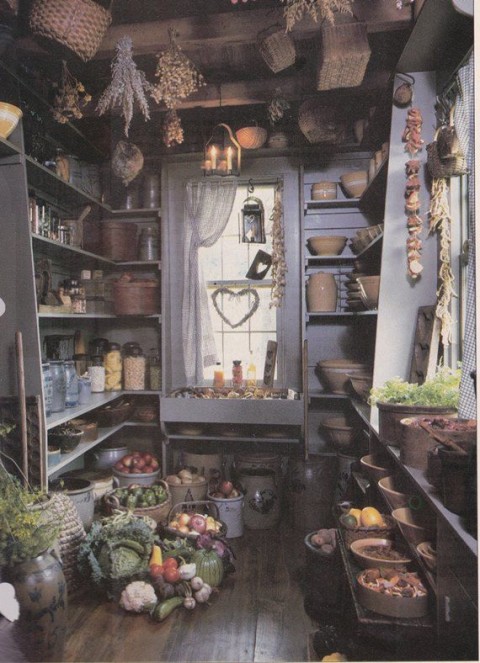 A larder packed with the finest seasonal produce. Organic I'm sure.
---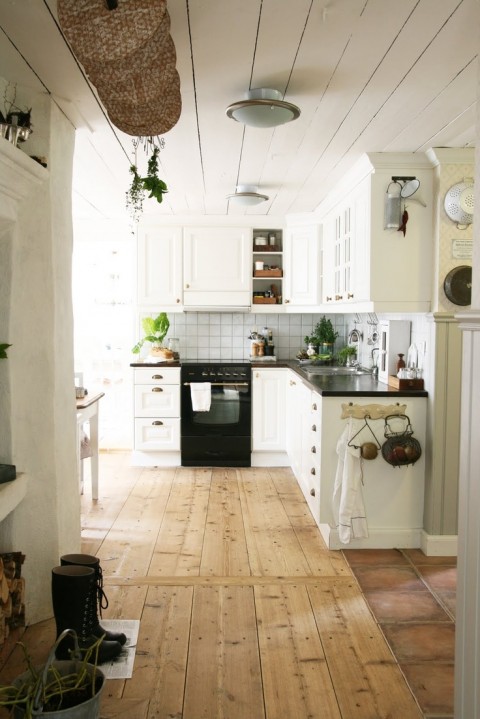 From the kitchen of Swedish design blogger mittlivpalandet.
---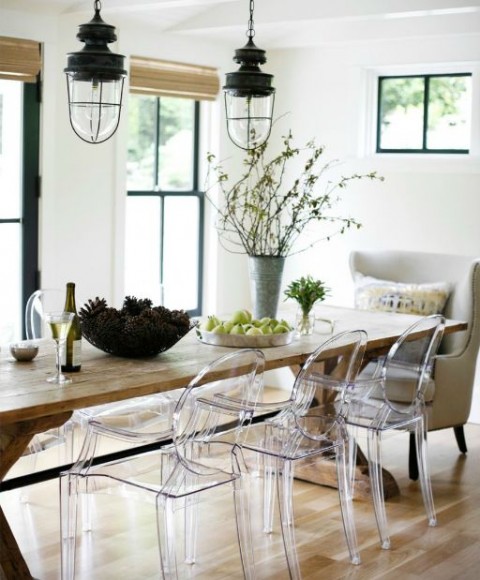 A modern a subtle autumn kitchen design from PrettyStuff.Tumblr.
---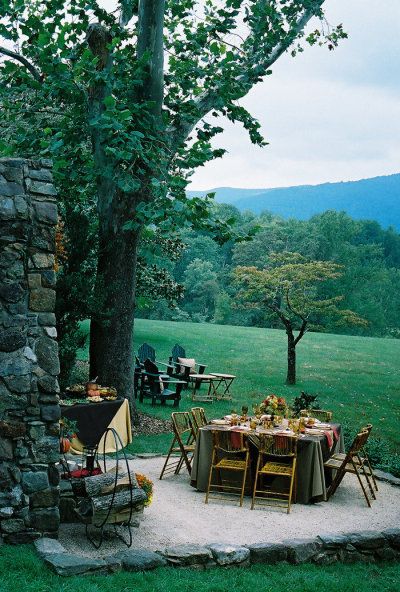 A slightly unconventional one to leave you with… why not make and eat your food outdoors in Autumn 2014?
Invite your friends and family round, and importantly, keep an eye on your weather app 🙂
---
Feeling Autumnal? You're welcome. Like and share using the buttons below.