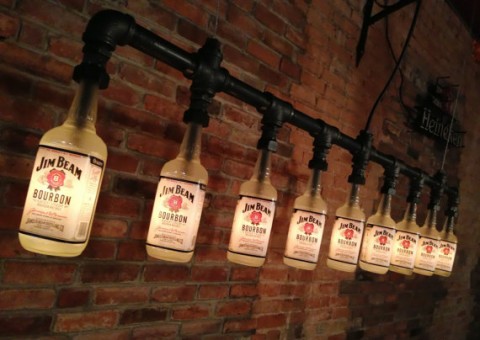 Read on for 3 Upcycling projects you can start today.
We've all got things lying around the house that we don't use anymore – but many of us have a hard time getting rid of anything that has sentimental value or that we thing might "come in handy" one day.
Luckily, if you're willing to put a bit of time and effort into customising these bits and pieces, you can solve the problem by repurposing your cherished possessions so they're not only serving a purpose again, but also adding a touch of creativity and individuality to your home – and often the up cycled items end up even cooler than they were originally!
Book-Shelves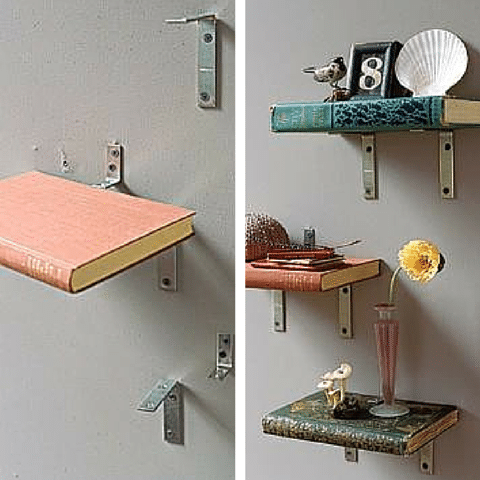 Many old books are too pretty to hide away in storage or stay camouflaged in a book case – and with a bit of clever DIY you can reuse them as attractive display shelves: simply choose the books you want to use (and make sure they're clean!), then drill two sets of brackets for each book into your wall, sliding the books between them to hold them in place. Voila! a pretty set of storage – just don't put anything too heavy on them!
Lamp from a bottle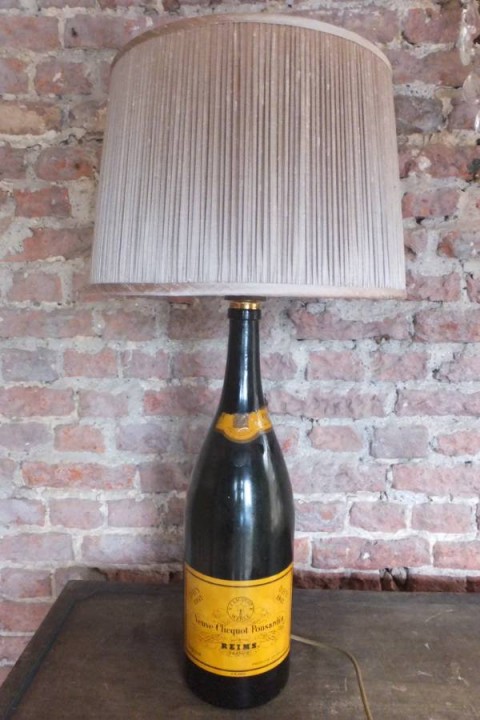 I'm sure I'm not the only person who has a few old bottles knocking about from celebrations I want to remember!
At the moment, mine are just gathering dust (and holding the occasional bunch of flowers) but they can be easily repurposed into stylish lamps which are pretty reminiscent of these Maison Martin Margiela offerings – and if it's good enough for Kanye, it's definitely good enough for me!
To make this lamp, drill a hole through the bottom of the bottle – at the back. You can pick up "lamp kits" online, which include the wire, plug and bulb fitting, or buy these separately from a DIY shop.
Once you've drilled the hole in your bottle, all that's left to do is thread the wire through and fit the plug at one end and bulb fitting at the other (as per the instructions provided) and with the addition of a lampshade and bulb, you're looking at a new, stylish lamp in no time.
Drawer bulletin board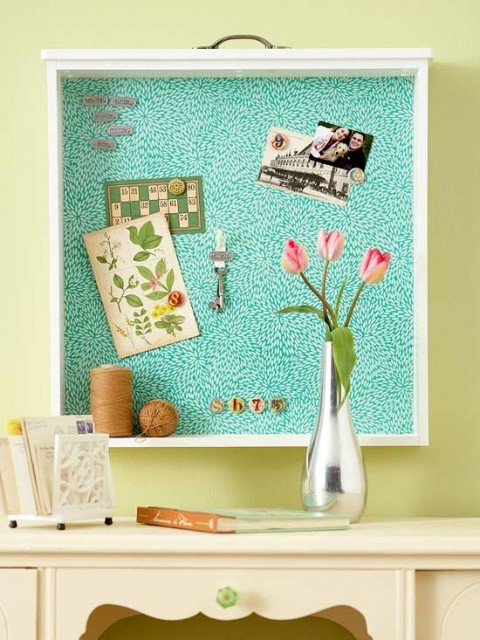 If you're changing the decor in your home and are getting rid of an old dresser, you can always save back one of the drawers to use as a quirky bulletin board. Give the drawer a lick of paint to freshen it up, then cut cork board to fit inside, and glue into place.
To make it even more interesting, you can then line with some nice wrapping paper and hang on the wall to keep yourself organised.
Liberty is a content strategist currently working on behalf of Lifestyle Blinds.